10 Top Places to See and Things To Do in Bhutan
Are you thinking of heading your way to Bhutan on your next travel adventure? That's great! Because we just made an article to help you decided which are the places and what are the things to do in Bhutan. 
Bhutan is a country in South Asia known for its fortress, monasteries, and breathtaking landscapes like steep mountains and valleys. Being the happiest country in the world, and having the happiest people, you will understand why as soon as you visit here. So if you are ready to explore this Himalayan country, continue reading and learn more about the things to do in Bhutan.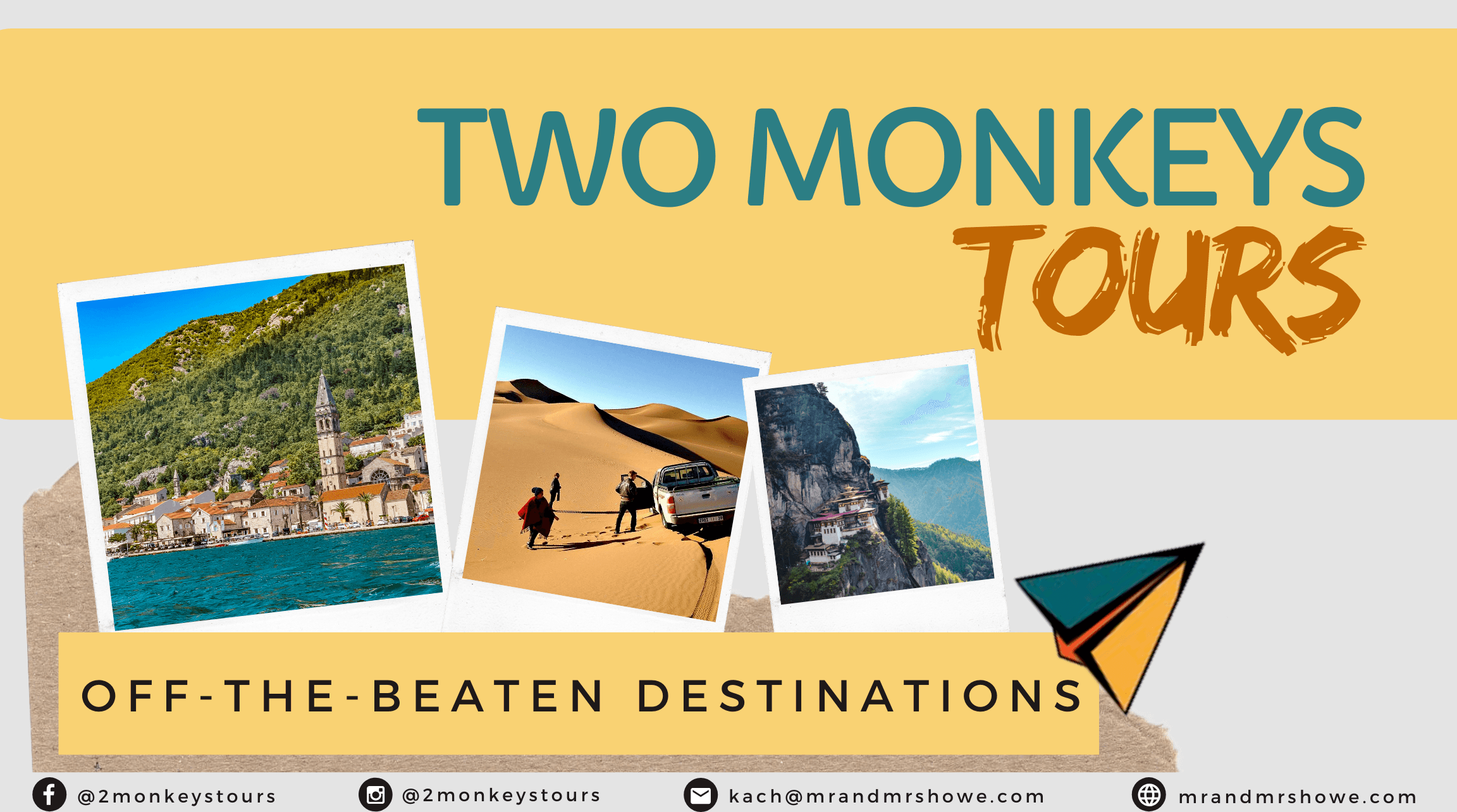 Here are the Things To Do in Bhutan That We Recommend
No visit to Bhutan is complete without visiting Taktsang Paro or the Tiger's Nest. The uphill trek is challenging. But it's doable if you are determined to reach the monastery. The trek will take you at least 2 to 4 hours, depending on your fitness level. But when you reach the hilltop, breathtaking views will welcome you. There is also a cafeteria available at the midway point where you can have refreshments, lunch or rest before going uphill or downhill. The beauty of the monastery with its rich culture and heritage is worth the hardship going up to the hill. 
Suggested Tour: Bhutan Cultural Tour – 10 Days
Punakha Dzong is the 2nd oldest and the 2nd largest built in Bhutan. Its beauty is boasting in its full glory between 2 major rivers Pho Chhu and Mo Chhu which translates to male and female. The whitewashed building looks wonderful with a red and golden roof. The dzong can be accessed by crossing a suspension bridge over the Mo Chhu river. You are not allowed to enter if you aren't wearing full sleeves clothes with your feet covered. Bhutanese locals are mandated to wear their national dress to enter the dzong. And this would add up to your wonderful Bhutan experience!
Suggested Tour: 4 Day All Inclusive Bhutan Tour
As you enter the Thimphu city, the sight of meditating Buddha calms your body and welcomes you. This tall statue of Buddha has a great view of Thimphu valley. And the statue itself is very beautiful. There is a beautiful temple inside it at the top of a mountain. Please also remember that in order to enter the temple, you need to wear clothes which cover your full body, and that's their traditional clothing.
Suggested Tour: 10-Day Discover the Happiness of Bhutan Private Tour
This is a high part of Thimphu at above 3000m above sea level. From here, you can see the Himalayas on a clear day. Attempt it only if you are moderately fit at the least and it will take 4 to 5 hrs of a hike. The drive through the mountains from Thimphu itself is a great experience. It has an amazing history and view of 108 stupas in one place. There is also a restaurant available where you can have your tea or coffee.
Suggested Tour: Bhutan Vistas Tour- 6 Days
Standing gloriously on the hill above the Punakha valley, Khamsum Yulley Namgyal Chorten is a classic example of the wonderful traditions and architecture of Bhutan. This temple is nothing but unique as it was not designed for community worship or for a monastic retreat but it was built by the Queen Mother to prevent negative forces and initiate peace and harmony for all. On reaching the top, the valley is so picturesque with beautiful paddy fields making the hike worthy. Hiking here is a must thing to do in Bhutan.
Suggested Tour: 15 Day Cross Countries Tour of Bhutan, Sikkim & Dharjeeling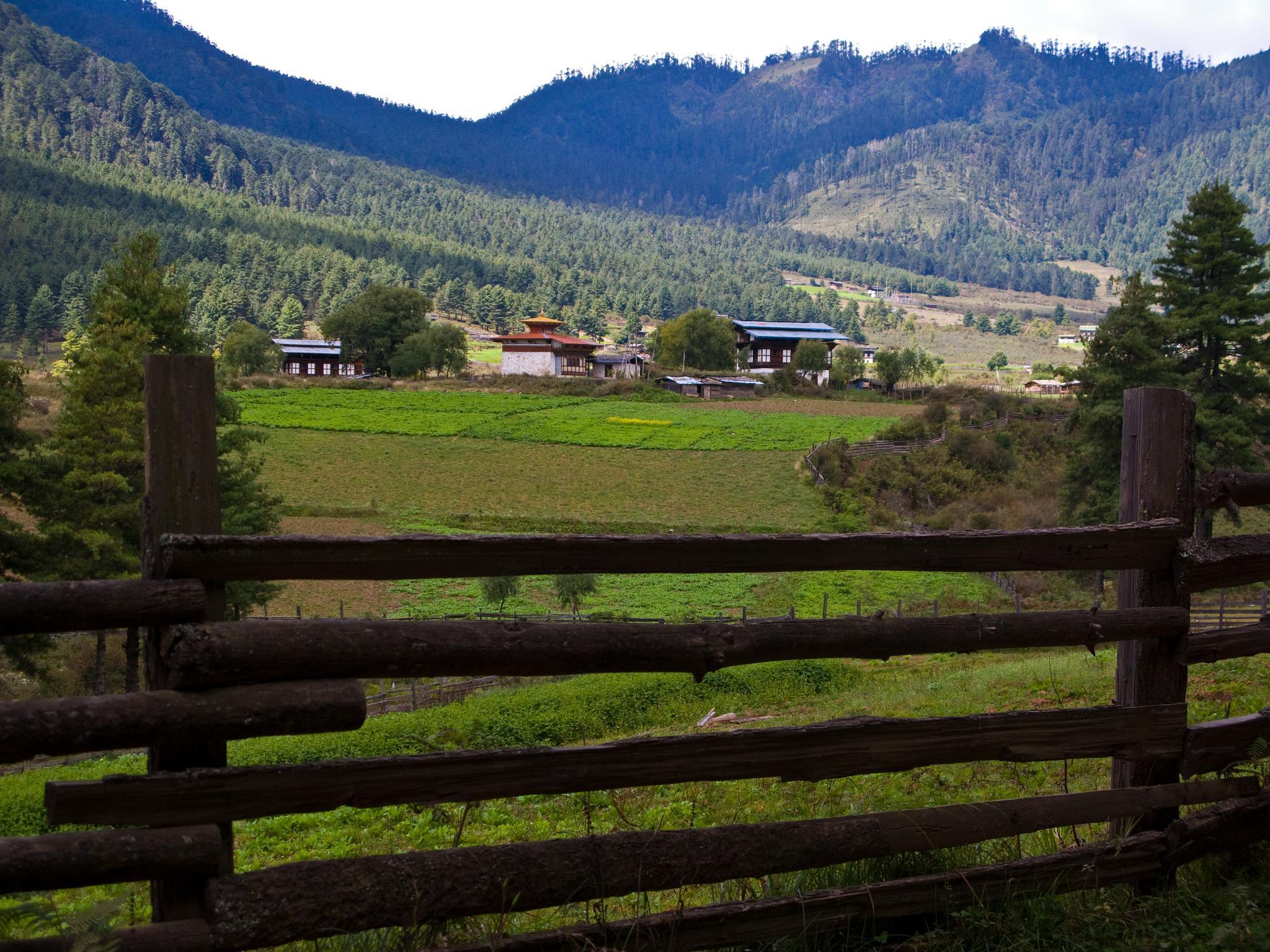 A very beautiful place to visit for eco-tourists and nature lovers. This is one of the few places to spot Black-necked crane. This is a glacial valley, where you can see the sunrise behind the mountains. The village slowly coming to life, unpaved roads and lots of greenery. The place is so calm and tranquil. If there's one place you should cover in Bhutan, it's this. 
Chele La Pass is 38 km away from Paro city and is the highest motorable point of Bhutan. You can have a good view of greenery and valley during the journey.  A must-visit for its scenic beauty, cold weather, and some amazing pictures. When you go here, please be reminded that the wind will hit you hard and cold, be ready for that. Brings a jacket or any warm clothes. 
The Dzong in Thimpu was built in the 16th century is one of the finest examples of Bhutanese architectural style. Built with stone, wood and totally no nails, it stands proud in a beautiful setting with a huge variety of roses leading to the main entrance. The fortress is huge, elegant and clean. The interior of the fortress itself is also magnificent and gives a good feeling. Half of the fortress is used for administrative purposes, while the other half is used for religious purposes. 
The Tango Goemba site has had religious significance since the 12th century when it was the home of the Lama who brought the Drukpa Kagyupa school of Buddhism to Bhutan. It normally takes around one hour to reach the monastery from the road point. The views on the way up are just exceptional, wonderful trees and the gorgeous mountains. Remember that this is a monk university. So you have to wear proper clothing.
The Rinpung Dzong is one of the oldest Dzong in Bhutan, it's located by side of Paro river and is easily accessible by cars or vehicles. It offers an excellent view of River Paro and the town area. It is big in size yet beautifully decorated and managed. The wooden bridge which you need to cross to reach the Dzong is also nice. One of the most beautiful views is during the night, it is beautifully lighted.
11. Find accommodation in Bhutan
These things to do in Bhutan are just guides and it doesn't end here. With Bhutan's awesome attractions and landmarks, we can surely say that it has a lot more to offer. If you're in to explore more about this awesome country, then we recommend you to prepare as visiting here would be a total blast.

Are you on Pinterest? Pin these!