Our Honeymoon Guide to Palm Beaches, South Florida @VisitFlorida
Our first stop on our Florida honeymoon trip with Visit Florida was Palm Beach County, which was just an hour away from Miami.
Palm Beach Country offers the perfect combination of nightlife, tropics, and natural wonders. It's one of the top go-to places for tourists in Florida, especially for leisure travel. Aside from the exquisite beach, the county has terrific places for biking, and hiking and great food finds. All in all, Palm Beaches is perfect for a staycation honeymoon.
Palm Beach County is the second largest county in Florida. It's part of the Miami metropolitan area and is only about an hour north of Miami. The county's largest city is the West Palm Beach. The county is rich in protected lands, and beaches, with many coral reef patches along its coastline.
A lot of tourists flock to Palm Beach County during annual events such as the South Florida Fair, SunFest, and Boat Show. The South Florida Fair lasts for 17 days, usually in the last weeks of January, and features fairgrounds which has rides, exhibits, and games. The Fair also has a "Yesteryear Village" that shows the history of the event. While South Florida Fair celebrates history and culture, SunFest focuses on music and arts. The festival is held every May in West Palm Beach and draws a pretty big crowd, especially music fans. The Boat Show, on the other hand, does what it says on the tin – it's a trade fair and exhibit of boats. It showcases current boat trends, concepts, models, and the classics. While it is a social event, the attendees are usually marine manufacturers, boat builders, and boat enthusiasts.
On regular days, Palm Beach County is still buzzing with tourists from different places around the world. We stayed in the area for three days – one night in Boca Raton, and two nights in Palm Beach Gardens.
Boca Raton can be found in the southernmost part of Palm Beach County. Locally, it's known as "Boca". Boca offers a wide range of activities for tourists: from golfing and museums to beaches, water sports and wildlife! It is located in the heart of the Atlantic Ocean Coast, so there are a lot of premier level hotels and resorts to stay at, as well as options for other budgets. Boca prides itself on being the "a city for all seasons" and we can see why; there's plenty to do here no matter what the weather! The beach environment of Lake Boca Raton, with its shallow sandbars, is breathtaking and very unique! Boca has vibrant parks and boasts the largest shopping mall in Palm Beach County. There are environmental education centers, science exploriums, and river parks for activities such as swimming, and bird-watching. Boca can cater to any activity that you feel like doing!
Palm Beach Gardens is a thriving city north of West Palm Beach and is often called the golf capital of the world. It flaunts the most incredible golf courses in Florida and is home to some world-class golf clubs. Aside from their green courses, Palm Beach Gardens also has premier shopping malls and the trendiest restaurants.
How to get to Palm Beach County?
From Miami International Airport
Car: It's best to take Florida's Turnpike. With the usual traffic, it only takes roughly an hour. You can also take the I-95 Express, and arrive in Palm Beach County in roughly an hour and 30 minutes.
Public transit: You can take the Tri-Rail and depart on West Palm Beach, this takes roughly an hour and a half.
From Fort Lauderdale
Car: Driving through Florida's Turnpike will take you to Palm Beach County in an hour.
Public transit: There are free bus shuttles from Fort Lauderdale to Palm Beach County, but you can also take the Tri-Rail and depart at Palm Beach County.

Where we stayed in Palm Beach County?
Hyatt Place, Boca Raton
The Hyatt Place is perhaps the most convenient luxurious hotel you can find in downtown Boca. It is located in the heart of Boca, near the coast and beaches including South Beach Park. It offers a breathtaking view of the Atlantic Ocean and the warm, friendly breeze from the beach. It is also near shopping centers and tourist attractions.
We had an incredible time, and all the staff was friendly and very accommodating. The Hyatt Place has free WiFi, free breakfast, and has over 200 guest rooms.
Price: Private double rooms start at around $107
Check the latest price in  Agoda | Booking.com | Expedia
Check the latest reviews in Tripadvisor
Hilton Garden Inn, Palm Beach Gardens
The Hilton Garden Inn is a good walking distance to malls, restaurants, and bars. It's found along Lake Victoria, so the view is definitely for the nature lovers. It's nestled just miles away from four exquisite beaches, and more than a hundred world-class golf courses.
The Hilton Garden Inn has a complimentary breakfast, free Wi-Fi, and several event spaces that you can utilize should your purpose be events like meetings and celebrations.
Price: Private double rooms start at around $107
Check the latest price in  Agoda | Booking.com | Expedia
Check the latest reviews in Tripadvisor

What we did in Palm Beaches County
Paddle boarding with Flying Fish Watersports
Flying Fish Watersports is located in Waterstone Resort and Marina, Curio Collection by Hilton. Right on the edge of Lake Boca Raton, the waters are sheltered from the open sea with a shallow sandbar in the middle. It's one of the most popular spots in Boca, especially for boaters, swimmers, and paddle boarders like me and Jonathan. Paddle boarding has always been one of our favorite activities!
After a tiring but very fun paddle boarding session, we lounged at the Waterston Rum and Grill bar, part of the Waterstone Resort and Marina by the lake. We had some crispy nachos with homemade guacamole and a couple of ice-cold drinks!
Winery Tour at Sons and Daughters Farm and Winery
Run by a married couple who fell in love over their passion for all things naturally fair and beautiful, Sons and Daughters Farm and Winery is a natural and organic farm and winery – one of the coolest places Kach and I have ever come across! What they claimed as a hangover-free wine tasted incredible! Unfortunately, we weren't able to stay there long enough, or drink enough, to test those claims as we were driving. Nevertheless, the wine was delicious and the place was wonderful.
There was a small shack outside, together with a chill-out area and live music stage—all of which are near a big barn. It was a great place to just chill, especially because of the mish mash of sofas, live music, and the countryside vibes.
Paddle boarding in Jupiter's Intercoastal Waterway with Blueline Surf and Paddle
Jonathan and I got up early in the morning to beat the summer heat and jump back, yet again, onto another paddleboard (I told you we loved this activity!). Unlike our previous paddle boarding, Blueline Surf and Paddle's kind of paddle boarding surrounds you with good ol' nature, and mangroves, complete with the chirping birds all around you.
Our guide knew exactly where to go to see the coolest spots to escape the noise of boats and people, to just feel the peace and quiet and even spot a few animals on the way. As well as plenty of types of birds and fish, we managed to see a green sea turtle!
Cycling in Riverbed Park with Canoe Outfitters of Florida
After a hearty lunch, we drove to the Riverbed Park for a short bike ride through Cyprus trees and small streams and rivers. Cycling around the pathways and its curves and intersections is a great way to bond with your loved ones (and to burn that massive lunch!). You can also opt to walk, jog, or kayak your way around. If you feel like chilling, you can always lay a blanket and picnic at the park.
PADI Discovery Dive with Pura Vida Divers
Jupiter is known as one of the best places to dive in Florida, thanks in part to the fact that it is the closest point that the Gulf Stream flows to the mainland, making the waters here some of the warmest you can find. This also attracts a greater variety of wildlife into a smaller area, making it a lot easier to see lots of cool underwater species!
Our Discover SCUBA dive with Pura Vida Divers was at one of the most popular sites in Florida – Phil Foster Park at Blue Heron Bridge. We were able to see Manatees, sea horses, octopus, various fish, starfish, and loads more! This dive inspired Kach so much that she is already planning to take her PADI Open Water course, which is something else that Pura Vida Divers can help out with! I will write more details on another article about this experience!

Other things to do, and other places to visit in Palm Beach County
In case you're looking for even more awesome activities, we've compiled a few options for you!
Loggerhead Marine Life Center
A non-profit education and conservation facility in Juno Beach, Florida.
A sea turtle research, rehabilitation, education, and conservation center.
Can be found in Loggerhead Park, Palm Beach County.
Has exhibits, live turtles, and other coastal creatures to enjoy.
Has activities such as Astronomy Nights, and Blue Friends Society.
Juno Beach Pier Park
Located next to Loggerhead Park, in Palm Beach County.
Great place to relax and get a tan.
Join rental bike tours.
Explore the protected Juno Dunes natural areas.
Take lots of photos along the piers and breathtaking boardwalks.
Busch Wildlife Sanctuary
Very child-friendly, but adults are also welcomed!
Located along Jupiter Park Drive, Palm Beach County
Has programs and activities such as Animal Encounters, and Alligator and Crocodile Feeding.
Has tours and night walks for tourists.
A great bonding and educational activity, especially if you're touring as a family.
Lighthouse Cove Adventure Golf
Located along the Jupiter Beach Road.
Only 20 minutes away from West Palm Beach.
Great place to hang out with family and/or friends!
Watch out for Wednesdays because they offer discounts such as half prices and free beer buckets!
Have bars, TVs, and restaurants to chill after a good game of golf!
Water Taxi to Peanut Island from Riviera Beach Marina
Water taxi from Riviera Beach lasts for roughly five minutes.
Peanut Island is open to all ages!
Offers an artificial snorkel lagoon.
Swim, sunbathe, camp! What more can you ask for?
Exciting nature trails!
Green Cay Nature Center
A nature preserve for parks and recreation in Boynton Beach, Palm Beach County.
Excellent for nature walks.
Includes an elevated boardwalk that tours visitors to cabbage palm hammocks, cypress swamps, and a lot of other habitats.
Has turtle ponds, frog terrarium, and an alligator hole with actual young alligators.
There's a theater, gift shops, and exhibition halls in the centers for other activities.

Where to eat in Palm Beach County?
Here's our personal recommendation on where to get those hearty meals!
Guanabanas
Not only was food at this restaurant fantastic, but the tropical paradise atmosphere was so relaxing and unique. They serve a variety of cuisines from American to Caribbean and seafood sure to satisfy every hungry person's curious taste buds.
Check for reviews on Tripadvisor.
Little Moir's Food Shack
This has become one of the famous restaurants for locals and tourists. The menu covers a variety of cuisine that's suitable for whatever you feel like eating that day and also has a section, especially for kids.
Check for reviews on Tripadvisor.
Utiki
Utiki is restaurant and bar along the beach. Aside from their excellent food, you have the perfect view of the Jupiter lighthouse. They open at 4:30 pm every Mondays to Fridays, and at noon on weekends.
Check for reviews on Tripadvisor.
Dune Dog
Dune Dog is a café restaurant that emulates a "Happy Island" atmosphere. It's family-friendly with discounts for kids on given days. They brag about having the best ribs and best hot dogs in Palm Beach. You can visit to confirm this claim for yourself!
Check for reviews on Tripadvisor.
Hogsnappers Shack & Sushi Restaurant
Hogsnappers has a casual vibe with big tiki-style bars. It's "shack & sushi meets fine dining"! They have excellent food and their staff are incredibly friendly! They have a lot of food on the menu—from burgers to sushis to salads! You choose!
Check for reviews on Tripadvisor.
Tommy Bahama Bar & Restaurant
This boasts an outdoor dining patio and an indoor bar at the same time. Tommy Bahama is vegetarian-friendly, with gluten free options! They also serve seafood and the typical American must-haves. They have good music, and tourists really dig their outdoor setting.
Check for reviews on Tripadvisor.
Sara's Kitchen
For guests looking for an excellent breakfast spot, Sara's Kitchen is the place to go. They serve classic American cuisine at reasonable prices with fantastic service and friendly staff.
Check for reviews on Tripadvisor.
Big Apple Pizza & Pasta
One of the best pizza joints in Florida, serving New York style, thin-crusted, foldable pizza. The Italian-theme restaurant has a modern feel and provides great service.
Check for reviews on Tripadvisor.
Julie's Green Garden Cafe
A hidden gem of a restaurant on North Palm Beach, Florida. It is the place for those looking for healthy options in their diet. They serve only the freshest fruits and vegetables and known for amazing salads, fruit smoothies, and shakes.
Check for reviews on Tripadvisor.
Duffy's Sports Grill
This sports bar has numerous TV screens mounted on its walls that's welcoming for every sports fanatic individual or crowds. Also, they serve a wide variety of choices from wings and burgers to fish and soups.
Check for reviews on Tripadvisor.

Tips on traveling in Palm Beach County
It's always sunny in Miami! First and foremost, bring a lot of sunblocks! And expect to be really tan. Don't worry, all the fun, activities, and places are worth the tan!
Research and create an itinerary! There are a lot of things you can do in Palm Beach County, so you better research and decide on what you want to spend time on! This is so that you can prepare the things you should bring such as swimsuits, or cycling shorts if you're going biking.
Know the way! Once you're created a list of things you want to and places you want to visit, know how to get there! This will save you time, which, in turn, allows you to maximize your time in activities.
If you're going to bring a camera, make sure that its water proof! Most of the activities in the county involve a lot of splashing and getting wet—the last thing you want is damaging your expensive camera.

Where Else Can You Stay at Palm Beaches?
Luxury: Four Seasons Resort
Four Seasons Resort is a 5-star luxury hotel equipped with an ocean view outdoor swimming pool and a full-service spa, marble floors, fabulous restaurants, and a 24-hour gym. Guests rooms support a marble bathroom, flat-screen TV, and a private balcony.
Price: Private double rooms start at around $499
Check the latest price in:  Agoda | Booking.com | Expedia
Check the latest reviews in: Tripadvisor
Budget: Fairfield Inn & Suites
Fairfield Inn and Suites offers an outdoor pool, calming hot tub, free breakfast and free parking. Guests can take advantage of the modern gym or full-service business center. Located near Palm Beach International Airport, art galleries, museums, and boutique shops, guests rooms at this hotel have free Wi-Fi, cable TV, and coffeemaker.
Price: Private double rooms start at around $143
Check the latest price in:  Agoda | Booking.com
Check the latest reviews in: Tripadvisor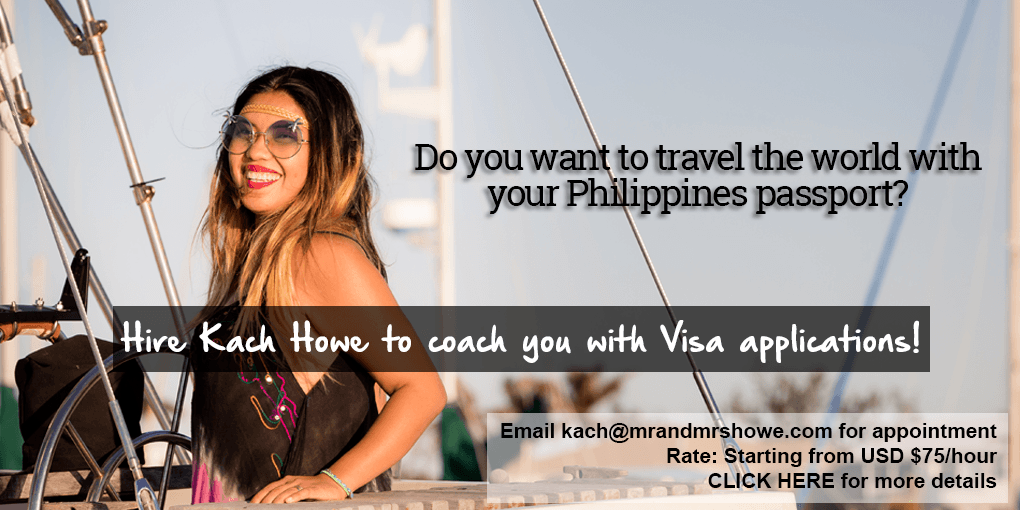 Note: This trip wouldn't have been possible without the help and support of Visit Palm Beaches for our itinerary in Palm Beaches and to Visit Florida, the official tourism office of Florida in Tallahassee, and especially Mrs. Summer Gilhousen Gonzalez-Mendez, who arranged the whole trip and coordinated with all the local tourism boards, private companies for our sponsored hotel stays and tours. All opinions and ideas are all ours. Thank you!
Are you on Pinterest? Pin these!