A Honeymoon Guide to Adventure at Vero Beach and Sebastian, Florida
After the fun adventures of sailing, paddle boarding, and horseback riding in Port Saint Lucie, Florida, our next destination was Vero Beach and Sebastian. Vero Beach, located along Florida's Atlantic Coast, is rich with fun outdoor activities from water sports and fishing to nature tours and golf which made our three days and three nights stay amazing. I was definitely surprised the moment we arrived.
Although Vero Beach is a city, it has a countryside feel to it because of the strict policy that buildings cannot exceed more than four floors. It offers a unique atmosphere from the Sunshine State. Aside from fantastic beaches, the Vero Beach has some awesome landmarks and attractions like botanical gardens, museums, art galleries, parks, and waterways and inlets.
During our three-day visit, we stayed at a resort located in Sebastian, Florida which is a town next to Vero Beach. Driving from Vero Beach to Sebastian will take you about 30 minutes. Sebastian is famous for its wonderful fishing, surfing, watersport activities, and the view of the pelicans along the river fronts.
How to get to Vero Beach?
You can travel to Vero Beach through Interstate 95, Exit 147, East on Route 60 (20th Street). If you want to travel by bus, GoLine buses provide public transport throughout the mainland and beaches. For air travel, the closest to Vero Beach is Melbourne Airport which is a 35-mile drive away. From Orlando International Airport, Vero Beach is 90 miles away while Palm Beach International Airport is 70 miles away.
Where we stayed in Vero Beach?
Captain Hiram's Resort
We stayed at Captain Hiram's Resort which offered fantastic waterfront restaurants and superb accommodation. The resort is one of the most popular resort in Sebastian, Florida boasting 86 guest rooms and suites each with its own private balcony – most featuring an amazing view of the river.
Furthermore, Captain Hiram's Resort is smoke-free and pet-friendly and offers free property-wide Wi-Fi and free parking. An outdoor pool and a meeting room are accessible by guests and every room has a flat-screen cable TV, a refrigerator, and a coffeemaker.
The Sandbar is a cool place for guests looking for fresh seafood, beers and cocktails, and live music. Expect a broad line-up of the best national and local artists and bands perform regularly here, with the weekends being livelier and more crowded.
Price: Private double rooms start at around $135
Check the latest price in  Agoda | Booking.com | Expedia
Check the latest reviews in Tripadvisor

What did we do in Vero Beach and Sebastian?
Skydiving with Skydive Sebastian
Any trip that has skydiving in the itinerary will be one of the highlights of that entire trip, and for sure, that was what happened on the second day of our trip.
Jonathan and I arrived at Skydive Sebastian around nine in the morning – full of anticipation and excitement. The crew welcomed us and gave the instructions so we can fully enjoy the experience and also for us to follow the correct skydiving protocol. Since we are not licensed skydivers, we underwent tandem skydiving, meaning we were each harnessed to a designated instructor and jumped off the plane, tied together.
Skydiving is a life-changing experience! The first thing I felt once the door opened was the rushing cold air and the deafening sound which cancels any possible form of verbal communication. The noise was so loud that if someone said, "No!", it could have been interpreted as "Go!".
There are countless stories of first-time skydivers really excited and hyped for their first jump, but when that airplane door opens and they knew that they were about to jump off a plane that is thousands of kilometers up in the sky – they withdrew. It takes a different level of courage to continue with the jump when that door opens and the rushing wind, deafening noise, and that feeling of fear and doubt hits you.
Thankfully, this was the second time for me and Jonathan to go skydiving. I had my first experience skydiving in Dubai back in 2011 while Jonathan had his first taste in Brazil last 2015, along with my mother and sister. So, we passed that phase of continually going through the motions of cross arms, head back, knees bent, and jump. Nonetheless, the adrenaline rush and the excitement from skydiving never gets old!
The first few moments put mine and Jonathan's bodies and senses into a frenzied state. They call it "free falling" when the gravity of the Earth acts upon your body and pulls you towards its center at speed called "terminal velocity"  which was thrilling and fun. However, in Jonathan's case, not so much…While I loved the feeling of falling, he hated it!
Although the free falling part of skydiving was nerve-wracking and overwhelming for him, he was a big fan of the parachuting part which came immediately after. Parachuting is such an underrated part of skydiving. It gave us time to enjoy such an outstanding view of Sebastian, Florida that can only be experienced from up above.
Treasure Coast Seaplane Tour
We thought our day could not get any better after skydiving, but in fact, it did, with a seaplane tour with Treasure Coast Seaplanes!
We had an incredible trip with Treasure Coast Seaplane Tours! The modified aircraft, Cessna 206, has the capability to travel not only in air and land but on water as well. We took an amazing a low-level flight tour along Vero Beach's magnificent coastline and Sebastian Inlet.
The owners, Mike and Sheena, are both amazing people and clearly love what they do. They are also both professional pilot instructors, so you're in safe hands! We took off from Vero Beach airport and flew at low altitude out towards the coastline, looking for sea life like big rays and sea turtles.
After that, we flew north along the coast and then turned inland across the cypress forests to a lake on the other side. With Mike being an instructor, we were able to actually have a go at flying the Cessna float plane, making turns and maintaining a straight course!
Mike landed the plane on Blue Cypress Lake, surrounded by cypress trees and water, and shut off the engine so it was completely silent. It's amazing to think that you can take off from a busy town and be somewhere so peaceful so quickly after! We can't recommend this trip enough, it's right up there as one of the coolest experiences we've ever had!
What else can you do in Vero Beach and Sebastian?
McKee Botanical Garden – This historic Florida landmark is a subtropical garden containing a great variety of trees and ornamental plants from around the world, waterfalls, amazing backdrops, and notable architecture. The award-winning garden is a private, non-profit organization. We loved the natural beauty and soothing atmosphere of the garden from the trees, flowers, and water lilies to the amazing sculptures and architectures.
Sunset SUP Yoga with Paddles by the Sea – After visiting McKee Botanical Garden, this would be a great way to wind down. Paddles by the Sea offer a one-of-a-kind experience of SUP yoga. So what is SUP yoga? SUP stands for "stand up paddle board." Yes, that means doing yoga – which is known to improve flexibility, balance, and strength – while floating on a paddle board. It puts a completely different twist on doing yoga, something that is fun and challenging at the same time but in a more positive way. Lastly, manatees and dolphins, river otters, and numerous species of birds and fish can be spotted close by.
Round Island Beach Park – This fantastic park offers a superb beachside, nature trail, picnic area, and a chance to see manatees. The place is great for kayaking as well.
Vero Beach Museum of Art – Most people visit this museum for its various art exhibits and the sculpture garden. A great place for all ages is it provides many other activities and educational classes.
McLarty Treasure Museum – Although some think the museum is about the beach because of its offshore location, the treasures on display explain the purpose of this historic place. The disaster that happened hundreds of years ago would explain why this area is called, "Florida's Treasure Coast."
 Mel Fisher's Treasure Museum – View an amazing collection of gold and silver coins and various other artifacts gathered from the wreckage of a treasure-bearing ship from the 1700s. You can experience lifting an authentic gold bar in this museum.
LaPorte Farms – A wonderful place for children to see various animals. Enclosures are well-built and visitors can feed the curious and hungry animals.
Riverview Park – Relax and unwind in this lovely park with its well-maintained picnic tables, playground, and restrooms. It is home to great restaurants serving fresh seafood, free concerts and art shows, and fishing.
Florida Cracker Airboat Ride – Check out Cracker Airboat Ride and get the chance to see some amazing wildlife from alligators, herons, turtles, ospreys, and other species of birds. Wearing headsets, you'll be able to communicate with the friendly and enthusiastic Captain Lawrence during the ride. It is necessary because the airboat is powered by a loud, real airplane engine!
What and Where to eat and drink in Vero Beach and Sebastian?
Riverside Café – We ended our first day at Vero Beach and Sebastian, Florida dining at the fabulous Riverside Café. They offer mouthwatering seafood and steak, delectable finger foods and sandwiches, and awesome drinks but what sets it apart is the spectacular view and location. Guests who are into sports will find nirvana at this place because of the numerous high-definition televisions showing every live game available.
Check for reviews on Tripadvisor.
Waldo's – Waldo's serves various comfort foods, seafood, and cold drinks accompanied by the unique setting of a deck overlooking the ocean. With live music in the background, it is a good place to relax after a day or a week at the office.
Check for reviews on Tripadvisor.
Walking Tree Brewery – An award-winning brewery which offers a large selection of distinctive and delicious craft beer. Sitting in an old warehouse in an open setting, it also offers different wines and soda and has a delicious menu to complement them.
Check for reviews on Tripadvisor.
The Crab Stop – A heaven for seafood lovers. We highly recommend trying the mouthwatering garlic crabs with corn and potatoes.
Check for reviews on Tripadvisor.
The Tides – Experience fine dining excellent in this highly rated restaurant serving American cuisine, fresh seafood, a wide selection of wine, and various other dishes. They have great service and the staff is knowledgeable and nice.
Check for reviews on Tripadvisor.
Personal Tips for traveling in Vero Beach and Sebastian
April and May and from August to October are the best time to get the best rates and avoid crowds. Peak season is during spring break.
A bus station is located at 9520 SW 20th St, Vero Beach, FL (exit 147), at the Shell gas station.
Renting a car is a great option if you plan to visit a number of attractions and landmarks.

Where Else Can You Stay at Vero Beach?
Luxury: Costa d'Este Beach Resort & Spa
This luxurious beachfront resort offers modern amenities like a full-service spa, free Wi-Fi, free parking, outdoor pool, and a fitness center. Tons of fun outdoor activities are available as well from scuba diving, surfing, deep-sea fishing, and a golf course just 2 miles away.
Price: Private double rooms start at around $178
Check the latest price in:  Agoda | Booking.com | Expedia
Check the latest reviews in: Tripadvisor
Budget: Howard Johnson Inn – Vero Beach / Downtown
Howard Johnson Inn is a fantastic option for visitors looking for an affordable accommodation in the Vero Beach. It offers free parking, outdoor pool, free Wi-Fi, and a laundry facility. Each room features a cable TV, microwave, refrigerator, and coffee maker.
Price: Private double rooms start at around $78
Check the latest price in:  Agoda | Booking.com | Expedia
Check the latest reviews in: Tripadvisor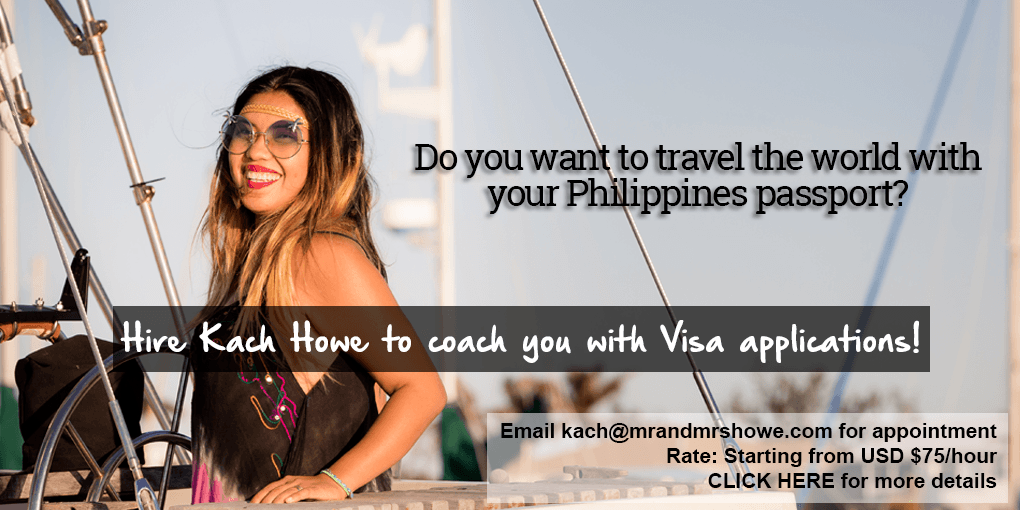 Note: This trip wouldn't have been possible without the help and support of Visit Indian River County, for our itinerary in Vero Beach and Sebastian and of Visit Florida, the official tourism office of Florida in Tallahassee, and especially Mrs. Summer Gilhousen Gonzalez-Mendez, who arranged the whole trip and coordinated with all the local tourism boards, private companies for our sponsored hotel stays and tours. All opinions and ideas are all ours. Thank you!
Are you on Pinterest? Pin these!