How to Apply For New Zealand Tourist Visa for Filipinos
Plan your next New Zealand trip! Here's our guide for Filipinos about applying for a tourist visa to New Zealand. Enjoy a holiday vacation here!
Thinking of traveling to New Zealand? It's possible! Though Philippine passport holders are required to apply for a tourist visa, it is not so difficult as long as you have all the requirements needed. It may be a bit expensive because the cost of living in the country is a bit pricey as well. However, if you have extra money to spend during your stay then you won't have any problem!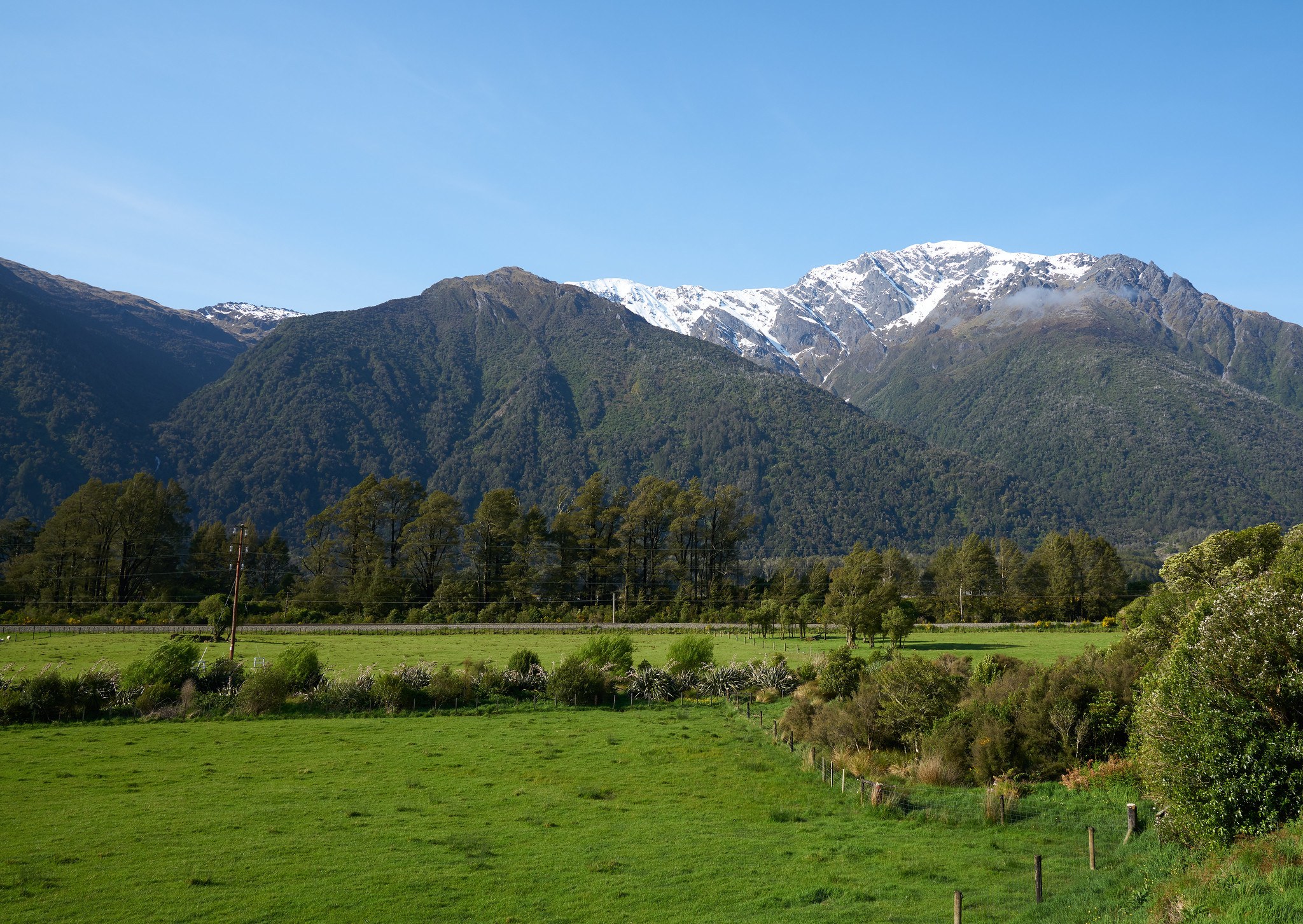 Beautiful New Zealand is one of the dream destinations of every Filipinos. You'll see plenty of greenery everywhere in the country. With the landscapes, rolling hills, pristine lakes, and beaches, you'll enjoy every wonderful moment here! So for you to start a new adventure in New Zealand, apply for a visa now. Plus there's really good news regarding it. The Visa Fee of Php 6,000 for New Zealand is waived if you are staying for less than 60 days! Yes, it is absolutely FREE and we can help you with how you can get it!
Two ways to apply for a New Zealand Tourist Visa
OPTION 1: Online application
OPTION 2: Paper/Personal application through VFS Global Manila
In this article, we will discuss the process of both options.
Where to Get a New Zealand Tourist Visa
Manila: Mezzanine Floor, Ecoplaza Bldg., 2305 Don Chino Roces Ave Ext, Makati City 
Cebu: VFS Global Cebu, 9th Floor, Keppel Center, Unit 905, Samar Loop cor. Cardinal Rosales Avenue, Cebu Business Park. 
VFS is open from Monday until Friday from 8:00 AM to 4:00 PM in Manila while 8:00 AM to 2:00 PM in Cebu. They are both closed on holidays.
Main requirements in applying for a New Zealand Tourist Visa
Proof of identity.

It must include 2 photos if you will be using a paper application form or 1 photo if you will apply online.

A valid passport
Copy of your passport's personal data page.
Proof of financial capability. It must include your bank certificate or bank statement for the past 6 months, your pay slips, credit card statements, lease contract in which you are the lessor, etc. 
Proof of financial capability of your sponsor, if you have any.

This sponsor could be your relative, friend, employer, etc. You must also submit a signed letter from your guarantor that he/she will be the one that will pay or provide for your trip. If your guarantor is a relative, then you can submit proof of relationship like your birth certificate/photos.

Proof of onward travel. Remember that y

ou must have a CONFIRMED ticket to leave New Zealand or you can least have a sponsor that will cover this cost. You can also prove this by having enough funds to cover the cost in addition to your day-to-day expenses.

Try booking a Rent a Flight confirmed ticket reservation with us for $30 only.
Supporting Documents for a New Zealand Tourist Visa
For employees: Submit your original Certificate of Employment, approved leave of absence, ITR(Income Tax Return), or a copy of PRC Card or IBP Card, if you have one.
For Digital Nomads/ Online Work: PayPal or income history, proof of work online (it can be screenshots).
For Business owners: Your copy of Business Registration from SEC or DTI, copy of Business Permit or Mayor's Permit, ITR, etc.
For students: School Certificate (Original), copy of enrollment form, etc.
Please be noted to always keep the receipt of your bank statement/bank certificate as they usually ask for this. Please write a cover letter so you can explain your travel plan and your itinerary.
Step-by-Step Guide on Your Online Visit Application for New Zealand
STEP 1: Visit the page of New Zealand Immigration. Select the type of visa that you plan to apply for. Afterward, a page will ask you to create an account. 
STEP 2: Follow all the steps and completely provide all the details that they are asking for. After that, It will lead you to a verification link and it will be sent to your email address. Click on that link. If you can't see this email, then just check your spam folder.
STEP 3: Once you click the link, you will be redirected to New Zealand's Immigration Online portal. Under 'Applications', click 'Create a new visitor visa application'. 
STEP 4: To know if you are on the correct page, you will be directed to an 'Is this form right for you?' page. Just answer it with a yes or a no. Please remember that the Philippines is a fee waiver country. 
STEP 5: Finally, you can now start your application. Answer the forms truthfully and completely. 
STEP 6: Upload all your documents. Take note that you can only use a JPG file type for your photo, while the rest should be in a PDF file that is under 10MB in size.
STEP 7: When you finished and completed everything, you will be directed to a 'Thank you' page. Just print it and Submit your passport either personally or through an authorized representative to VFS Global.
STEP 8: Pay the VFS Service Fee. The application lodgement fee is about PHP 1,100 per application and the courier return (optional) is around PHP 380 per application. They will send you an email when your passport is set for release. 
STEP 9: Just wait and hope that your visa will get approved.
Step-by-Step Guide on Your Paper/Personal Visit Visa Application for New Zealand
STEP 1: Complete the Visa Application Form. Attach 2 colored visa photos with your name at the back. 
STEP 2: Submit all the required documents together with your passport and a photocopy of your passport's bio page. For new passports issued from August 2016 onwards, do not forget to sign on page 3. Otherwise, they will not accept your visa application. Remember to ensure that you have a clear photocopy of all your original documents.
STEP 3: Pay the VFS Service Fee of around PHP 1,100 per application and PHP 380 (optional) per application for the courier return fee. You can pay this in cash or bank transfer. 
STEP 4: Get your receipt and just wait for your passport to be released.
Visa Processing Fee for a New Zealand Tourist Visa
It's free if you'll be staying for less than 60 days.
Visa processing time: It usually takes 20 working days or more.
Embassy in the Philippines
Embassy of New Zealand in the Philippines
Address: Zuellig Building, 35th Floor PH, Makati Avenue, Paseo de Roxas, Makati, 1225 Metro Manila
Contact number: (02) 8234 3800
Office hours: Monday – Friday: 8:30 AM – 5:30 PM
Frequently Asked Questions About New Zealand Tourist Visa
1. Do I need to have a 'show money'?
Yes. Since they're asking for your proof of financial capability, you need to prove to them that you can finance yourself while you're in New Zealand. You should have at least 1000 NZD per month of your intended stay and 400 NZD if you already paid for your accommodation.
2. Can I submit more documents?
Of course! We actually encouraged you to submit more documents like land/condominium title, car registration, etc. to prove your strong tie to the Philippines. 
3. How long is the visitor visa valid?
Tourists to New Zealand can stay up to 9 months on a visitor visa unless otherwise stated! It is also possible that they will allow you to stay for 3 months more if you have financially supported yourself and you have not worked, studied, or been sponsored during your initial stay.
4. Do I need to have a confirmed return ticket?
Yes. It is a requirement.
5. Can I track my application?
Of course! You can track it here.
6. How can I get my passport once it is ready for release? 
You or your representative (with authorization, your id, and his/her valid ID) can either pick up from the VFS Global. You may also choose to have it sent to your address via courier but of course, you have to pay the courier fee.
7. Do I need to have travel insurance?
Though New Zealand is perfectly a safe country, we still recommend you to get insurance. We don't know what will happen during your trip. Having one is advisable! Safetywing is highly recommended!

Are you on Pinterest? Pin these!