Complete Guide to Car Rental & Driving in the Philippines (for Foreigners)
The Philippines is a beautiful country – no doubt. However, if there is one thing that needs to be improved, it has got to be public transportation. While you can always ask the locals for directions because most Filipinos speak English, the public transportation system itself is quite hard to understand. Even the locals will have to agree with me on this. It's not like Singapore or Hong Kong where you can easily take the train. But hopefully, sooner or later, the government will give importance to this. After all, good transportation will definitely catapult the country's standing in terms of tourism.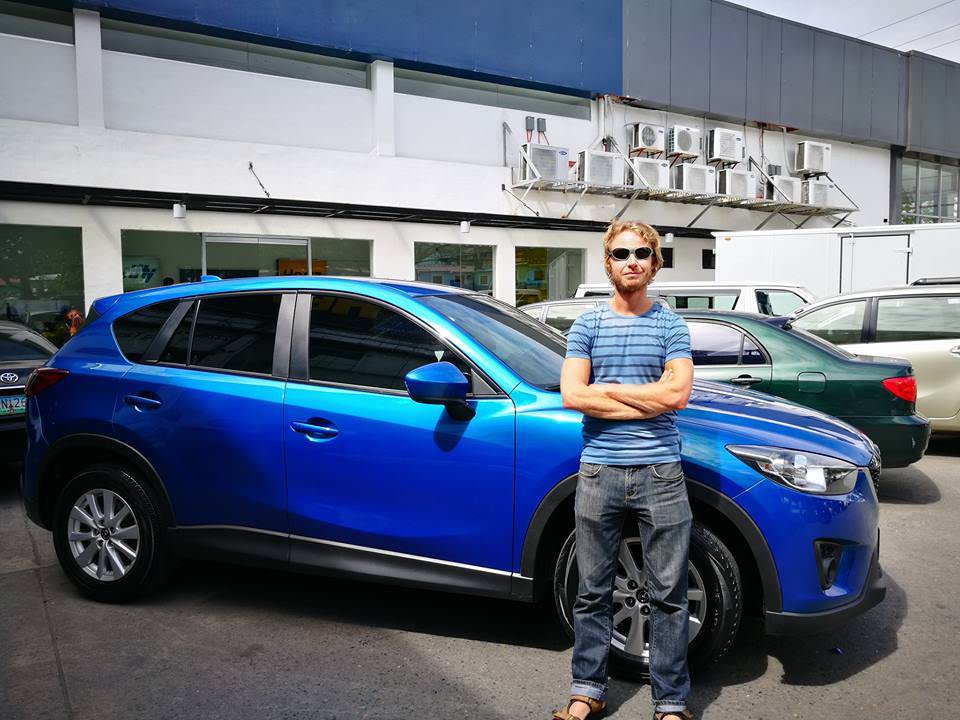 So, if you plan to go around the Philippines, you might as well rent a car and get help from Waze or other similar apps. If you have local friends already, why don't you sweet talk them into borrowing their cars! They would usually say yes, as long as you bring them with you. Haha!
Is it safe to drive a car in the Philippines for Foreigners?
Good news! It is safe to drive in the Philippines even if you are not a local. However, you should expect the following.
Traffic can be bad, most especially in the metro. Imagine waiting for several minutes just for your car to move a few meters. You can find trucks, public utility vehicles and private cars in chaos!
There are a number of drivers who constantly ignore stoplights and other road signs. They say that the drivers in the Philippines should be more disciplined. I definitely agree! If they want to improve traffic, discipline plus better roads and systems must be put in place.
You will see pedestrians on highways! And yes, this can be pretty scary so you better watch out for it.
There are a lot of one-way streets so beware because you might get caught.
With these, you have to be very cautious when driving. Look for signs and be a defensive driver. It is normal to hear other drivers cursing and getting hot – tempered. Who can blame them? After all, the weather in the Philippines is mostly hot and that's not the best thing to endure while stuck in traffic. My tip for you, turn up the A/C, put on some great songs, and keep calm at all times.
Note that in the Philippines, they use the left-hand side for driving (the steering wheel is on the left side). Do not be confused if you're from the United Kingdom!
Planning to rent a car in the Philippines?
When we visited the Philippines, I knew that it would be more convenient and practical to hire a car and drive it ourselves rather than to get a 'chauffeured service' for all our meetings and travel engagements.
Glad we used the services of Hertz Philippines.
It was one of the best things we did during our trip.  I would definitely recommend it for other expats or Balikbayans who would like to visit the Philippines.
We drove around Manila, went to Tagaytay, Laguna, Batangas then back to Manila. And you know what's cool? We had an unlimited mileage to use. If you look at it, that's actually cost – efficient and it lessens your worry if you have exceeded your mileage cap!
Hertz offers different kinds of services. You can get the airport transfer, chauffeur drive, corporate lease, fleet management and of course the self – drive. Let's talk about the last one as it was the service we used.
For the self – drive, the minimum charges for a day's rental is equivalent to 24 hours. The excess will be charged at 1/6 of the daily rate. You also need to prepare the following documents before you can take the car on the road.
Valid passport
Driver's license
Major credit card (visa, Amex, MasterCard)
Some of you might say that there are more affordable car rental services available in the Philippines. While that is true, I would still encourage you to check out Hertz. These are the reasons why.
Hertz' rates are actually competitive – You think they are expensive but in reality, the rates are very reasonable and the package is mostly better than the other companies.
Amazing customer support – You wouldn't want to be left out in the middle of the road on your own, right? With Hertz, you are sure that a reliable customer support can help you every mile you take.
Comprehensive Insurance –  You are covered with an insurance that will allow you to drive around the Philippines without so many worries.
Well – maintained cars – And of course, we all want to drive great cars. With Hertz', you are sure to get only the best ones.
Since the company is known world- wide, that explains the quality of service you can get from them.
What do you need to remember when going on a Road trip in the Philippines?
1. Bring your travel and car documents – It is important that you have a copy of the car's documents (or perhaps the documents from the car rental provider), and also your travel documents. You might encounter some 'bumps' along the way – and I meant that literally and figuratively. Having the necessary papers presented to authorities can help speed up the process and you can continue on your long journey.
2. Plan your itinerary ahead and write it down – While driving from Manila to nearby provinces isn't really hard, you still have to prepare an itinerary so you can make the most out of your journey. It's not just about the destination, right? You can always have a few stopovers which make the entire vacation even more memorable.
3. Check your car – It would help if you know how to check your car prior to your trip and not solely depend on your provider. At least you can cross check if the vehicle is in mint condition. If there are things to be fixed, you can initiate it or suggest it to your car rental provider. Don't forget your tools!
4. Bring snacks – You will never know when hunger strikes. Just to be safe, bring yummy treats you can munch while on the road.
5. Have cash (your credit and debit card should work fine as well) – Of course, always have enough cash with you. If you don't have a lot, always have your credit or debit card. The establishments in well – known destinations shouldn't have a hard time charging it.
6. Prepare some toys or games – If you are traveling with your kids, then I suggest you bring some things that will kill their boredom. Stay away from gadgets. Why not bring coloring books, pencils, crayons and other old – school stuff that can help them play with their imagination.
7. Save all emergency contacts – You might want to put all the emergency contacts in your smartphone. Plus, make sure that it is always charged. You wouldn't want to have an empty battery on an isolated road in the Philippines, would you?
8. Don't be afraid to ask – Filipinos are innately friendly. You can easily ask them for directions and they will answer you with all smiles.
So, are you ready for a long drive in the Philippines? It should be fun and I bet you would want to explore the country even more.
Tips on driving in the Philippines for First Timers
If you are just going to stay for 90 days, you can use your driver's license issued by your home country provided that it is in English. Otherwise, you should have an official translation of the driver's license in English obtained from the local embassy of the issuing country.
For those who would stay for more than 90 days, you need to secure a local driver's license from the Land Transportation Office (LTO). You can do two things actually, 1) convert your foreign license to a local one and 2) get a new one from LTO.
What documents do you need if you will convert your license?
Original and photocopy of a valid license
Original and photocopy of visa and stamp or ACR
Valid passport
Medical Certificate
Completed application form
Taxpayer's identification number
Now that you have your license, it is important that you are aware of the number coding system in the Philippines. This doesn't apply in most provinces. But in Metro Manila, you have to remember which days you can't take your car out. Or else, you will be ticketed by traffic enforcers.
If your plate number ends in 1 and 2, you cannot take your car out on Monday
If your plate number ends in 3 and 4, you cannot take your car out on Tuesday
If your plate number ends in 5 and 6, you cannot take your car out on Wednesday
If your plate number ends in 7 and 8, you cannot take your car out on Thursday
If your plate number ends in 9 and 0, you cannot take your car out on Friday
For brand new cars without plate numbers, the coding day will be based on the conduction sticker. Before you leave and go to a specific destination, it is always best to check if they have their own number coding system. There are times that such is lifted when you are a traveler, but it is always recommended to verify it first.
What are the common road violations in the Philippines?
Just so you are aware and that you can avoid getting tickets, here are some of the most common road violations in the country. If you get caught, chances are, you violated one of the following.
Driving without a valid driver's license, certificate of registration and official receipt
Driving a car that was used in a crime (That is why you need to get cars from a reputable company like Hertz)
Reckless driving
Not wearing seatbelts
Driving an unregistered vehicle
Driving a car with unauthorized accessories or equipment
Illegal parking and illegal turns
Swerving
What do you need to do if you committed road violations?
Drive to the side of the road.
Stay on the vehicle
The officer will ask for your license and/ or registration
You may question the officer's Mission Order to check the area of responsibility before handing your license
NEVER BRIBE! Do not attempt to do this or you might face bigger penalties. This is fairly common but that doesn't mean you should do it too.
Do you think you are now ready for a long road trip from Manila?
Where to go on a road trip from Metro Manila, Philippines
Going North of Metro Manila
Head to Mt. Pinatubo – If you must know, Mt. Pinatubo became notorious when it erupted almost 3 decades ago. It can be found in the provinces of Zambales, Tarlac, and Pampanga. To date, a number of tourists trek or even go around the area using 4x4s. This is great if you are traveling with your adventurous friends.
Travel time from Manila is around 2 – 3 hours and ideal for day trips
Visit Anawangin and Nagsasa Cove in Zambales – This is becoming popular most especially for travelers who are working on a tight budget. You get to experience the simple life here. Cook on your own and sleep in tents!
Travel time from Manila is around 3 hours via NLEX.
Relax and experience Baguio – Years ago, it will take long hours to reach Baguio. But thanks to the newly – built highways, going to the Summer Capital of the Philippines has been very easy coming from Manila. Don't miss out the strawberries, the amazing views, and friendly locals. If you haven't been to Baguio for ages, a lot of things have changed already. Expect that it can get crowded. However, the same 'chill' and 'relaxing' vibe never gets old.
Travel time from Manila is around 5 hours.
Get to see the historical Bataan – You might want to see and stay in Las Casas Filipinas de Acuzar, the only heritage resort by the sea. Aside from that, the province is now establishing its name in the world of eco – tourism. Now, tourists can enjoy the beaches, great landscapes, and mountains among many others.
Travel time from Manila is 3 hours or less
Get surprised with the hidden gems of Nueva Ecija – We recently published an article about the things you can do in Nueva Ecija. Take a look at it and be surprised with all the amazing things you can do here.
Travel time from Manila is around 3 hours
Check the fantastic artworks in Rizal – Technically, Rizal isn't in the Northern part of Manila but in the East. If you are looking for a quick getaway spot away from the Metro, then this would be one of your best bets. You can trek mountains, visit the Masungi Georeserve, check out zoos, visit museums, eat great food and a whole lot more. Or why not check the view of the metro from Rizal and have a couple of beers at hand.
Travel time from Manila is around 1.5 hours
Going South of Metro Manila
Feel the breeze in Tagaytay – This is a very famous vacation spot, most especially if you are from Manila. It's easy to go here because you can just take SLEX and you'd be in Tagaytay in no time. Before you reach your destination, you can also have a quick stop at Sta. Rosa Laguna where you can find the Enchanted Kingdom, a famous amusement park. Or, you can shop a bit at Solenad and probably do some wake boarding near the area.
Travel time from Manila is around 1.5 hours
Explore the crater of Taal Volcano – Yes, you can visit a volcano's crater. Taal Volcano can be seen from Tagaytay, but if you want to experience something different, go down to Batangas and take a boat to see it up close.
Travel time from Manila is around 2 hours
Visit the beautiful beaches of Batangas – Batangas is famous among locals and tourists because of its beaches. It can get crowded during summer which falls around March – May. The good thing about the beaches in Batangas is that most of it are not expensive.
Travel time from Manila is around 2 hours
See the rich cultural heritage in Laguna – People from Laguna are now proactive in promoting their province as a tourist destination. I am one of them because I grew up here. You can do so much in this province like visiting waterfalls, relaxing at hot springs, hiking mountains, braving rivers and a whole lot more. And let's not forget that they have amazing food too!
Travel time from Manila is around 2 hours
Experience amazing festivities in Quezon – Pahiyas festival in Lucban, Quezon might be the most popular event in the province. It is celebrated on the 15th of May and you would be in awe because the small town is filled with colors and attractive decorations.
Travel time from Manila is around 3 hours
See the majestic Mt. Mayon in Bicol – Bicol might be a long drive from Manila but I am telling you, it's going to be worth it. The view is just fantastic, I'm sure you'd forget all the hours of waiting. Plus, if you are a fan of spicy food, Bicol is definitely the place to be.
Travel time from Manila is around 9 hours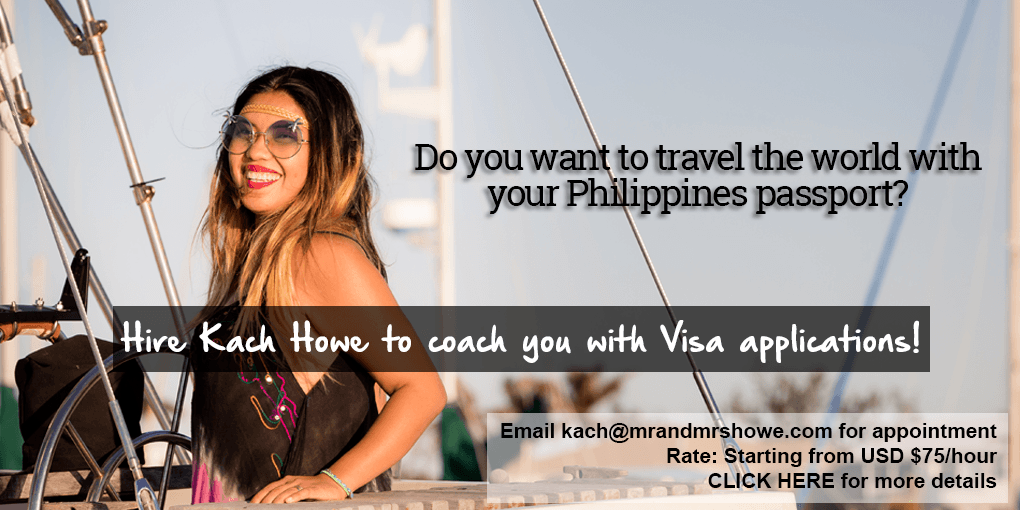 This trip was arranged by Tourism Promotions Board. Special thanks to Mr. Gerry Panga, the Tourism Attaché and Director for Northern and Southern Europe, Department of Tourism.

Are you on Pinterest? Pin these!