Caliraya Resort Club: Your Perfect Summer Getaway in Laguna
If you're now thinking of the things you should do this coming summer, we got you! Being known for its majestic views and nature like mountains and waterfalls, Laguna is always a part of people's choices for the best summer vacation.
In Laguna, you can find the municipality of Lumban. It is near Pagsanjan and is one of Laguna's oldest towns. And in this place is where Caliraya Resort Club can be found. It offers fun and exciting activities, homey feeling, mouthwatering dishes, and hospitable staff. So in this article, we'll tell you why you should head your way to Caliraya Resort Club this summer!
It was a nice sunny yet breezy day on February 15. I woke up early to start our 3-day trip to Caliraya Resort Club in Lumban, Laguna. I'm not a morning person, I hate waking up early in the morning as my brain doesn't work properly at that time! BUT, that day was different, as soon as I found out about the activities that we're gonna do, I got really excited.
Who wouldn't want to try their exciting recreational facilities? The 'Slide Pinoy' that would take you back to your childhood, the horseback riding experience with their gentle and trained horses, and their newest attraction 'Floating Playground' that would bring out the kid in you! There are still a lot of fun activities that Caliraya Resort Club has for people of all ages, and we'll tell you why it makes a perfect summer getaway for everyone!
Recreational Facilities in Caliraya Resort Club That You Should Try
Slide Pinoy
Slide Pinoy is like a mini-zipline, making it ideal for kids. This was the first activity that we tried, and I'm not lying when I tell you that we really enjoyed it! I lost count on how many times we tried sliding from the top of a small 'hill', if that's what you call it, through the end of the line. The experience of 'Slide Pinoy' reminds me of a typical Filipino kid swinging to a tree branch with his friends on a sunny afternoon after going to school. Imagine how nostalgic that is. And yes, I mentioned it's ideal for kids, but of course, adults could enjoy it too! We're adults (mid 20's, lol) but we acted like 5-year-old kids when we tried it. Never miss this one!
Kayaking
When you're in Laguna, you should know that not trying Kayaking is not a good idea. With Caliraya Resort Club's wide and beautiful lake, you could wander around it with your Kayak while enjoying the nice view. There are two ways to try Kayaking; either you and your friend in one Kayak (2 people) or if you're a strong, independent person, then you can try it by yourself. In our case, we tried it solo for the experience.
I always kayak together with my friends, and that was my first time trying it solo. It was a little bit difficult at first especially if you don't have any idea how to maneuver a kayak. But luckily, after a few minutes, I was able to figure out how to control it! And it was so fun! Kayaking while looking at the surroundings of the lake and the beautiful small island in the middle of it, it was totally refreshing.
Water Bike
After kayaking, I tried water biking right away. And again, you can try it with one of your friends or by yourself. I tried it by myself as it makes me feel more excited knowing that it's my first time as well! I personally like water biking as I can easily control it since I'm using both my feet and legs as a source of energy to move it. Unlike in kayaking where both my arms felt a little bit exhausted and painful (well, that's my fault since I'm not a physically fit person). Water Bike is also the ideal activity for couples since it is totally exciting and romantic for people to try it!
Horseback Riding
After an awesome water experience, I tried horseback riding. It was a blast! Why? Not because it was my first time, it was not my first time, haha. BUT, it was literally my first time riding a horse, wherein the horse ran! Yes, Rocky/Rocki (the horse's name) ran while I was riding. However, it was not the 'fast' type of run, it was more of a 'jogging' type of run. And no worries as he didn't run because he was scared or stubborn, Rocky is very gentle and I had a guide during that time. I told the guide I wanted to experience that! I still can't believe I said that. So he guided Rocky to run a little bit while still holding onto the horse. And that was a great experience!
At first, of course, I was totally scared for life, but my fear was all gone as I realized it was not that nerve-wracking for as long as you know how to balance and you wouldn't let your fear take over you. Plus, Rocky is such a nice and well-trained horse. I think he knows how to take care of the person riding him! His 6-month-old son even followed us while we're wandering around the resort. So cute!
Sky Bicycle
This. This one took my breath away, LITERALLY. For such a cry baby like me, I wouldn't dare try it, but hey, we're already there! So I give it a try and I don't regret anything. I mean, yes, it was totally scary, but as for the adventure and experience? All worth it. After putting on all the equipment and harness for safety measures, I started cycling up in the air. It took me about more than 5 minutes for a one-way journey, and another 5 minutes going back. Yes! I did that! I'm so proud of myself. I actually told the guide that I wouldn't try going back but they said I have to, and voila! I did it. All worth it!
If you're scared of heights, then this might not be a good idea, but if you're in for a new adventure, then this is the perfect way to experience that.
Hamster Wheel
In this facility, my friend tried it. Looking at the Hamster Wheel, it looks easy as you will think like you just have to balance yourself and walk. But that's not the case, aside from balancing and just "walking", you should also remember some few things. First, you should face your fear, the same with the sky bicycle, don't look down while doing this activity as you will be more nervous. Second, you should learn how to control the wheel, while you're up in the air, the wind will be a bit harsh (but that's understandable as we visited in the month of February where the wind blows harder compared to the other months), so balance and focus is the key while walking. My friend walked for about 15 minutes and that is one way. When you reach the endpoint, it's fine if you don't want to go back, you can tell the guide that you want to stop there. And that one-way hamster wheel experience is more than enough to boost your adrenaline!
Floating Playground
Do you remember dreaming of jumping and running around an inflatable playground when you were a kid? That playground we see inside a fast-food chain? I dreamt of that too! This is similar to that one. The only difference is this type of playground would let you jump, run, and swim at the same time! The floating playground at Caliraya Resort Club is their newest attraction. It opened just this February and we're glad we were able to see it. The experience it brings would let you be a kid again. We saw a family of both kids and adults try it and they all look pleased and happy. We totally understand why! Who wouldn't feel excited sliding and directly bouncing on this inflatable playground? This makes a perfect facility for a group of people (family or friends) who want to spend some time playing, swimming, or just relaxing under the heat of the sun.
Hanging Bridge
Free Fall
Swimming Pool
Super Slide
Other activities include Rappelling, Wall Climbing, Giant Swing, Earth Ball, Obstacle Course, Regular Zip Line, Superman Zip Line (Single Ride).
NOTE: Please remember that people who will try these facilities must be at least 120 cm (4ft. tall) and not more than 190 Lbs (90 Kg). 
Accommodation at Caliraya Resort Club
For our 3 days and 2 nights stay at the resort, we stayed in their airconditioned Forbes Suite Accommodation. It has 2 comfortable beds with other 2 trundle beds under them, a bathroom with hot and cold water and complete toiletries, a flat-screen TV, a refrigerator, and a dining table. We had everything in our room which makes it easier for us.
During our stay there, it felt like a home away from home. We had a really good night's sleep, we could watch our favorite shows, we stored our drinks in the refrigerator. Really everything is perfect. Plus the tranquility of the place, imagine waking up in the morning seeing the majestic view of nature. The trees, the lake, and the sound of the birds, what a relaxing day we had!
Aside from the Forbes Suite, Caliraya Resort Club also offers different types of accommodation that will fit the number of visitors.
Hotel Room: It can accommodate 1 up to 5 persons.
VIP Room: 1 to 3 persons
Cabana: 8-13 persons
Duplex: 10-16 persons
So if you and your family are planning to have an outing this summer, you can totally choose any of these accommodations that would fit the number of your group. Or if your company wants to have an outreach program this year, it's also possible at Caliraya Resort Club.
Remember that Caliraya Resort Club is 7.6 hectare in size, that's why you can find jeepneys roaming around the resort to escort guests. In our case, we usually ride the jeepney from our accommodation all the way to the dining hall to eat our meal, then we will go back to the Forbes Suite on foot to explore the whole area. Also one of the best ways to burn calories after eating too many delicious foods! At least you're also able to feel the homey vibe of the surroundings while walking. Ah! Feels so good!
The Food At Caliraya Resort Club

Caliraya Resort Club offers a buffet type of service. And this is probably one of our favorite parts during our stay at the resort. Of course, who doesn't like food? The food in this resort will surely make you feel the real Filipino and homey vibe that you crave during your stressful days. From breakfast to dinner, everything was served perfectly.
We were able to experience 2 breakfasts at the resort (2nd day and last day). The dishes serve every morning are not the same. During our first breakfast experience, I had scrambled eggs, fried rice, pancakes, banana, champorado, and our personal favorite, their pastries! Just thinking about these foods make my mouth water. They also serve, soup, bacon, bread in which you can try with butter or beans. They are all served during breakfast! Coffee or juice is also available.
Of course, our lunch and dinner experience was also memorable. A variety of dishes that you can choose from. They have meat like chicken or pork, vegetable salad, pancit, bean sprouts spring rolls (lumpiang toge), sinigang, papaya, their oh so yummy pastries, and of course rice. It was very fulfilling that we literally felt the "happy tummy" moment.
Overall Experience at Caliraya Resort Club
During those 3 days and 2 nights that we were at the resort, it felt like going back to your hometown. The breeze of the fresh air, the sound of the trees swinging, the peacefulness of the surroundings. You could literally say that Caliraya Resort Club is your home away from home. The food, the accommodating and very hospitable staff, especially to Sir Jake and Miss Nicca who accommodated and helped us through our whole stay, thank you so much!
With the resort's exciting and fun activities plus heavenly delicious food, Caliraya Resort Club is indeed your perfect summer getaway in Laguna!
Frequently Asked Questions about Caliraya Resort Club
1. How much is the room rate at Caliraya Resort Club?
You may check the latest room rates at the hotel's main website, Booking.com or Agoda.
2. Are pets allowed?
Unfortunately, no. They're not allowed in the rooms or in the premises of the resort.
3. What is the check-in and check-out time?
Check-in is 2:00 PM and check-out is 12:00 Noon.
4. Until what time can we use indoor activities?
Until 10 PM only.
5. What about outdoor activities?
Until 5:00 PM only.
5. Is there WiFi?
Yes! It's for a fee of 100 PHP per person.
6. Do they have parking space?
Yes.
7. How far is it from the city?
About 9 km.
8. Do they have airport transfers?
Yes!
How To Get There?
From Buendia or EDSA Cubao, take a bus bound to Sta Cruz Laguna. From Sta Cruz Laguna, take a tricycle or a jeepney with the signboard "Lumot". If you can't find a jeep going "Lumot" you can ride "Siniluan" or "Paete" bound jeepney. Ask the driver to drop you off to Caliraya Resort Club Inc.
If you want to feel the excitement we had, check their main website here, Booking.com, or Agoda and have the best and productive experience soon!

Are you on Pinterest? Pin these!

About the Writer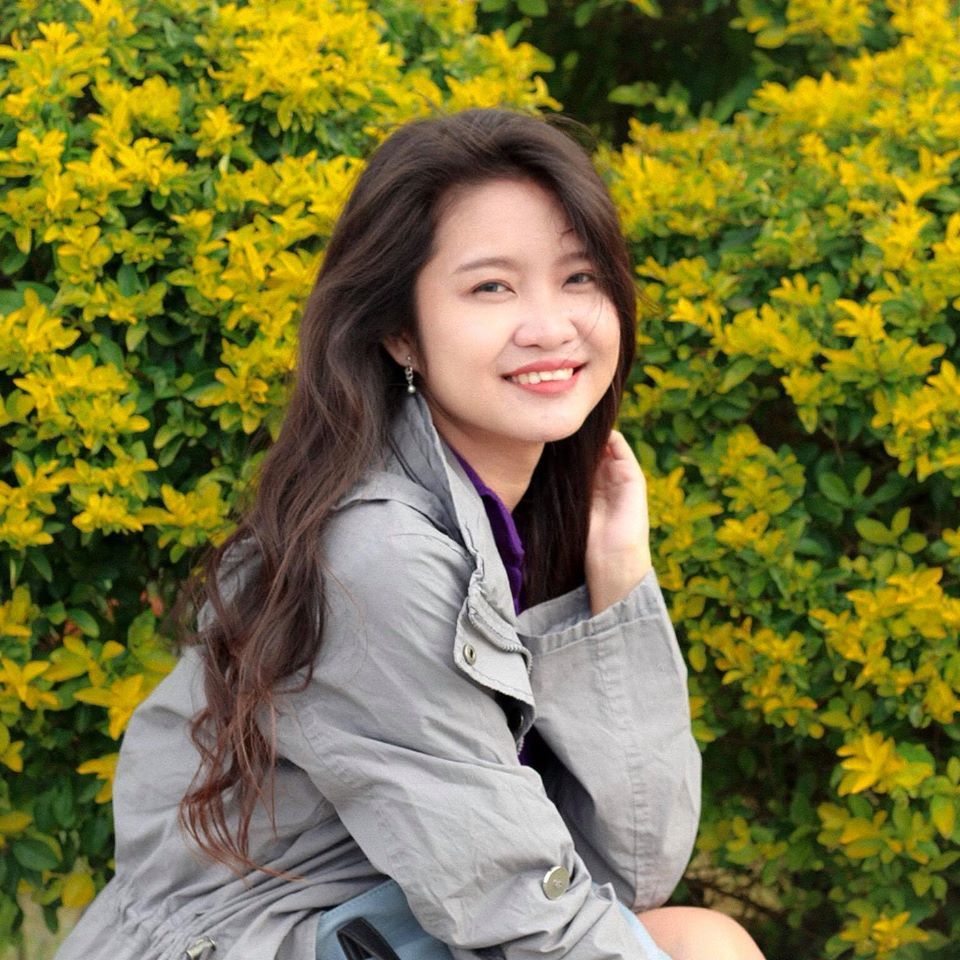 Hi there! I'm Fatima. My first major travel was in 2016 in the beautiful city of Cebu. After that, I got interested in traveling. Now I enjoy learning languages and other country's cultures. My goal is to visit at least one country each year and to share my experiences with other people through writing or blogging. Witness my journey by following me on Instagram.