15 Best Things To Do in Iceland [with Suggested Tours]
Are you planning to travel to Iceland soon? Read our tips below on the things to do in Iceland that you could enjoy through night and day!
Want to see exceptional landscapes? Experience hot springs, and admire massive waterfalls and glaciers? How about a wonderful treat of witnessing the famous northern lights? All that is possible in Iceland!
A sweet escape to this Nordic island nation is always a good idea. Iceland, being popularly known as "The Land of Fire and Ice", is boasting with numerous glaciers, most of which are the largest in all of Europe, and at the same time surrounded by some of the world's most active volcanoes. Due to the fact that it's rich with natural and geological beauty, it is always on the bucket list of every traveler around the world. And if it includes you, then just read our tips below for you to have ideas on what to see and expect in this magnificent country!
List of Best Things to do in Iceland
1. See a 360 view of the city at Hallgrimskirkja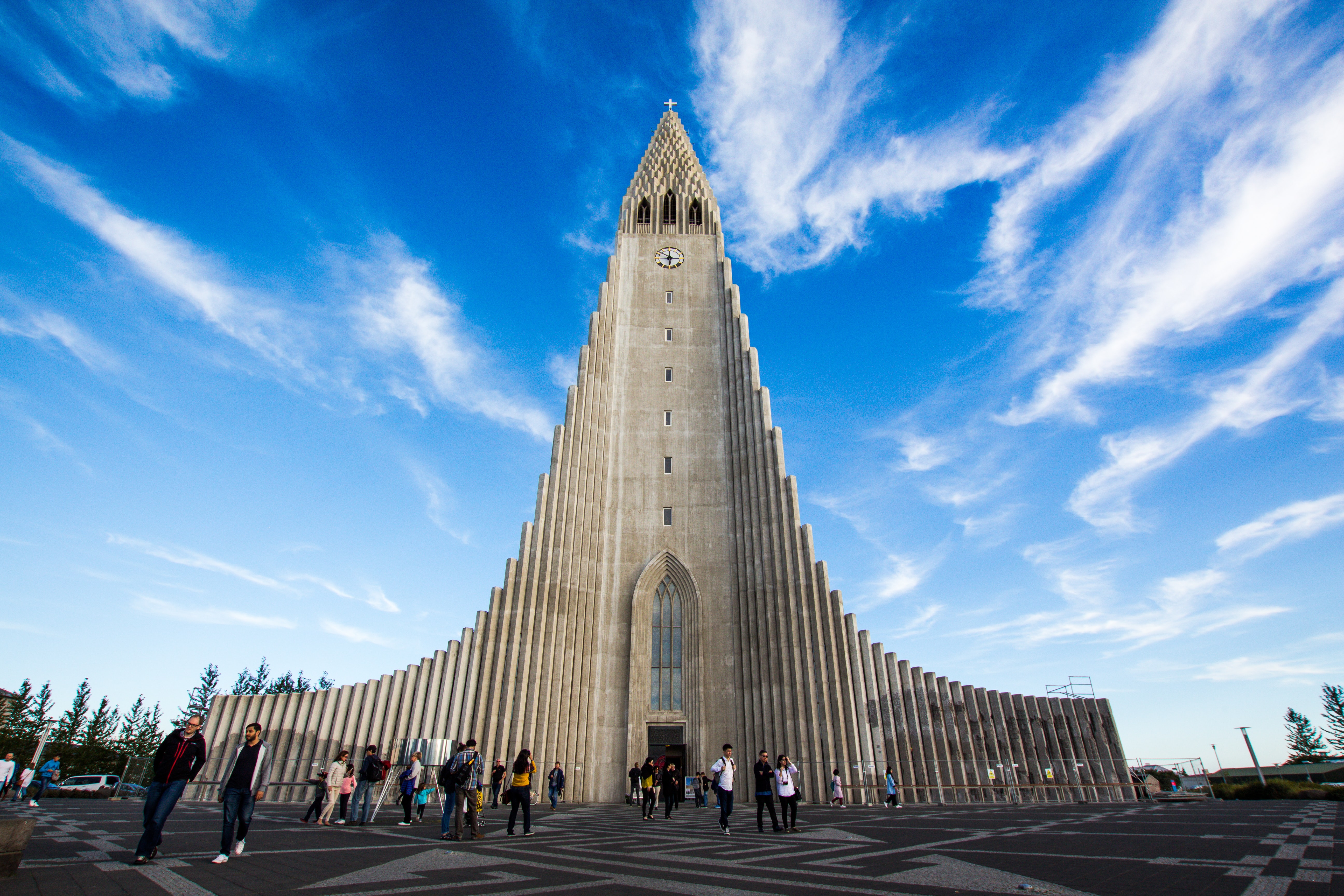 Considered the largest church in the country. Hallgrimskirkja is a must-see place to overlook Reykjavík, Iceland's capital. It lies on a small hill and ends on a street full of shops, bars, cafes, and restaurants. The church alone is something special due to its architecture that it reminds of a space shuttle from the outside. The magnificent exterior and the simplicity of the interior are just amazing. The main highlight of going here is the 360 view of the whole city from the church's tower.
Suggested Tour: Reykjavík: Historical Walking Tour with Lunch
Dettifoss is the most powerful waterfall not only in Iceland but across the European continent. Its waterfall and power are absolutely impressive and frightening, especially if you observe it from close range. You will witness masses of water plunge into the depths. Access here, however, is not so easy and rather complicated but definitely worth it!
Suggested Tour: Iceland 6-Day Ring Road Adventure
View this post on Instagram
The museum gives an impressive overview of the history of Iceland. The exhibition ranges from the time of settlement to the late 20th century. The partly classic exhibition has some modern aspects and the exhibits are interestingly staged. Plus one of the great things is that the museum also has a WiFi connection.
Suggested Tour: Reykjavik Hop-On Hop-Off Tour: 24 or 48-Hour Ticket
4. Visit the Perlan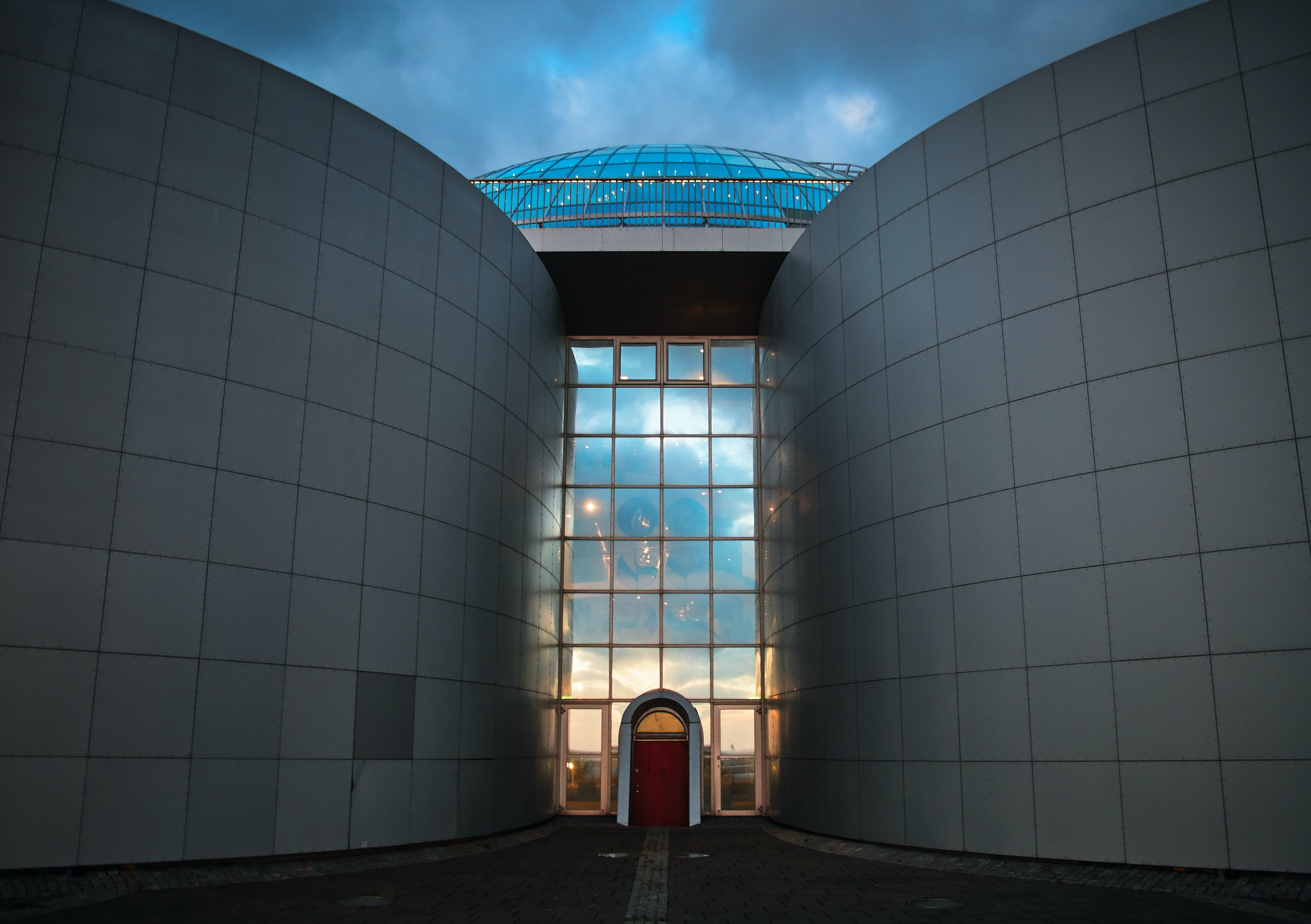 Perlan is a great interactive museum consists of an amazing exhibition about volcanoes, glaciers, and waters of Iceland. When you go here, you'd absolutely love the Aurora show presented at the museum. Not only that but Perlan also offers a 360 view over Reykjavik. Surely a must place to visit!
Suggested Tour: Perlan – Wonders of Iceland Tour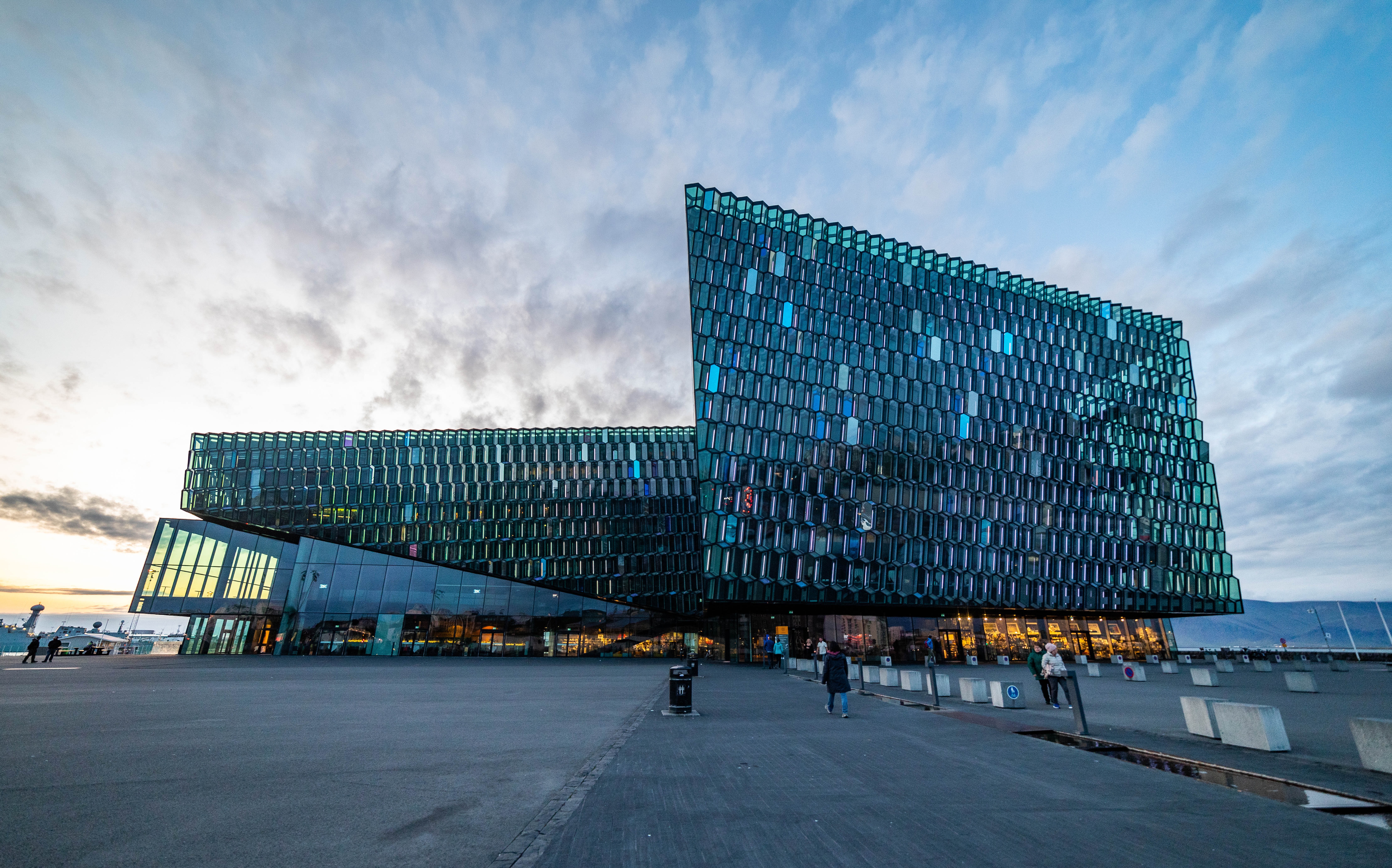 I guarantee that Harpa would leave you in awe as soon as you see it. The building fascinates both outdoors and inside. Depending on the incidence of light and the weather, the glass elements on the facade appears like a kaleidoscope, the interior is spacious and offers geometrically sophisticated, sometimes confusing patterns and perspectives. The huge glass fronts also offer the best views from the inside of the harbor. This wonderful building shows modern architecture at its finest, paired with transparency and modern technology.
Suggested Tour: Reykjavik City Sightseeing by Minibus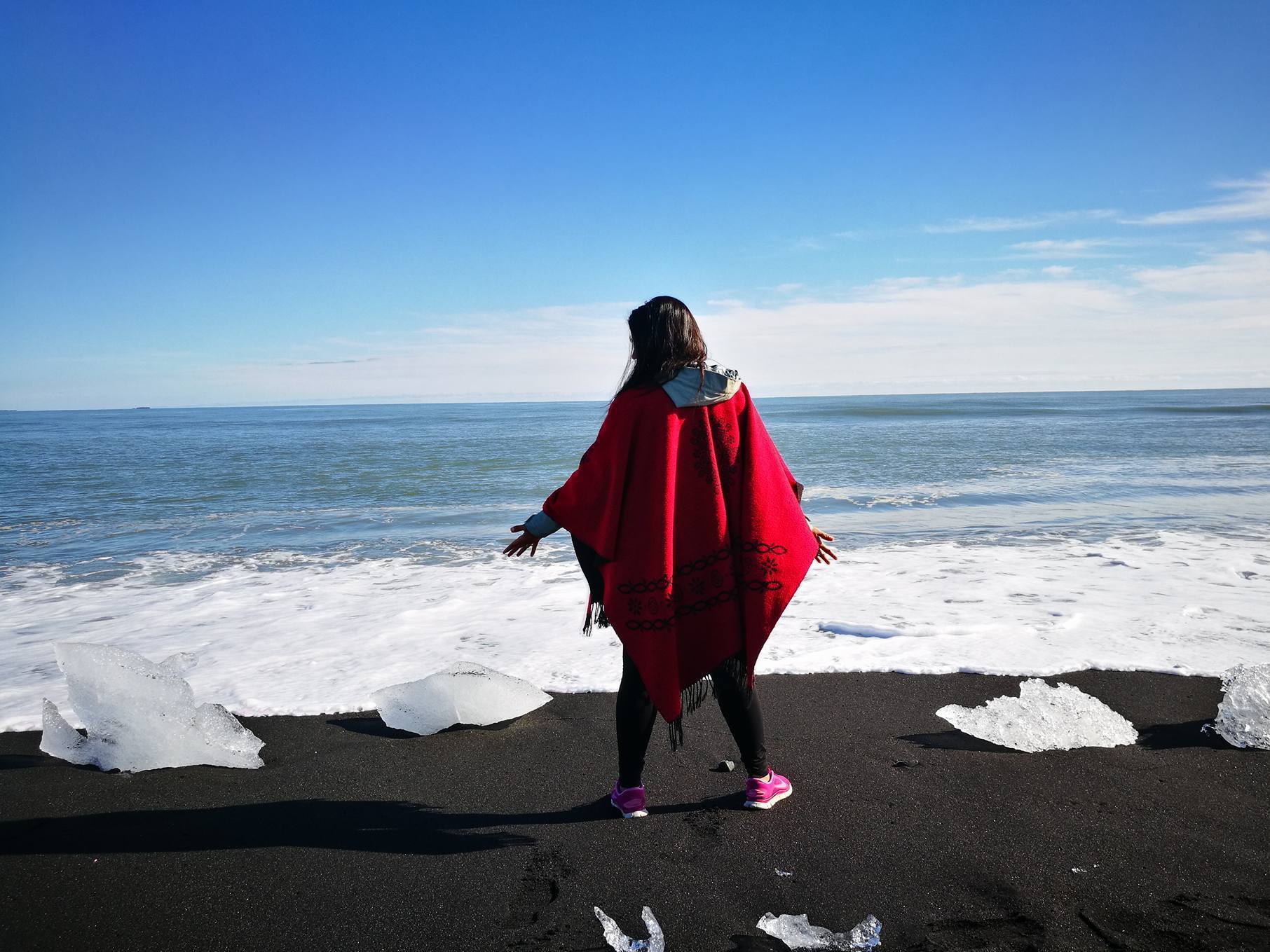 Black sand beach is a place that wouldn't let you leave without having any reaction. This beach is an obligatory passage during a road trip in Iceland. The sand that is black in color is obviously very surprising. You will access, through a beautiful black sand beach with natural arches, on the right, and on the left to basalt columns of extreme beauty. A treat for lovers of geology and vulcanology, but also quite simple for those who love magnificent panoramas.
Suggested Tour: South of Iceland Full-Day Tour from Reykjavik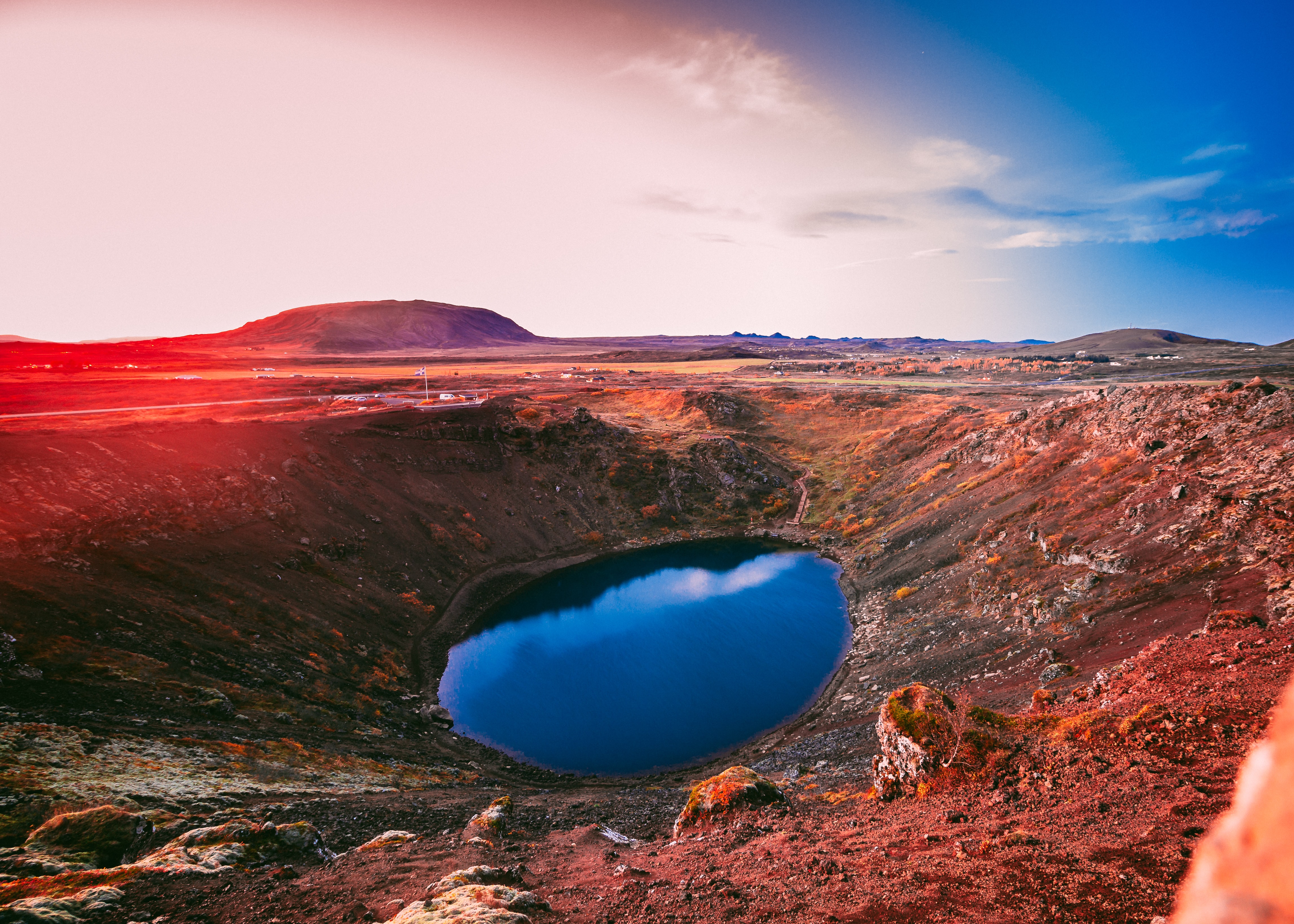 Located in the south of Iceland, the Kerid crater is a beautiful crater with a small lake in the middle. The atmosphere through the bench on the shores of the lake is particularly gorgeous. Going down to Iceland's Kerid crater is quite a difficult experience though but absolutely worthwhile!
Suggested Tour: Reykjavik: Golden Circle Full Day Tour with Kerid Crater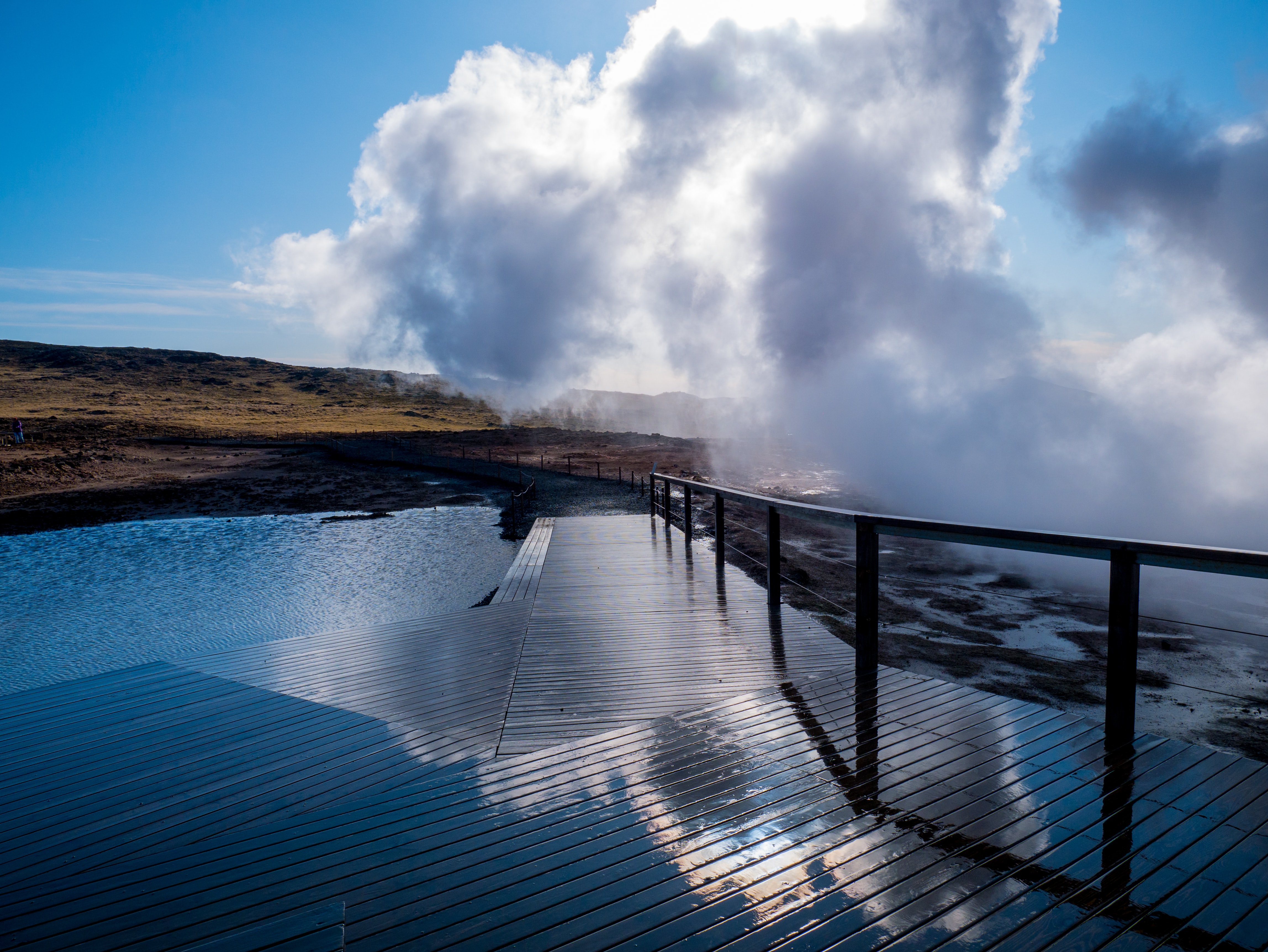 The geothermal area of Gunnuhver is located in the western part of the Reykjanes peninsula near the airport. You have to add the wetness when you visit, as well as the sulfur smell. But this completes the visit and you will realize that Iceland is a very special volcanic island. You will be rewarded with a great view of the vast landscape and the hot springs.
Suggested Tour: Reykjanes & Blue Lagoon Day-Trip
9. Admire the beauty of Godafoss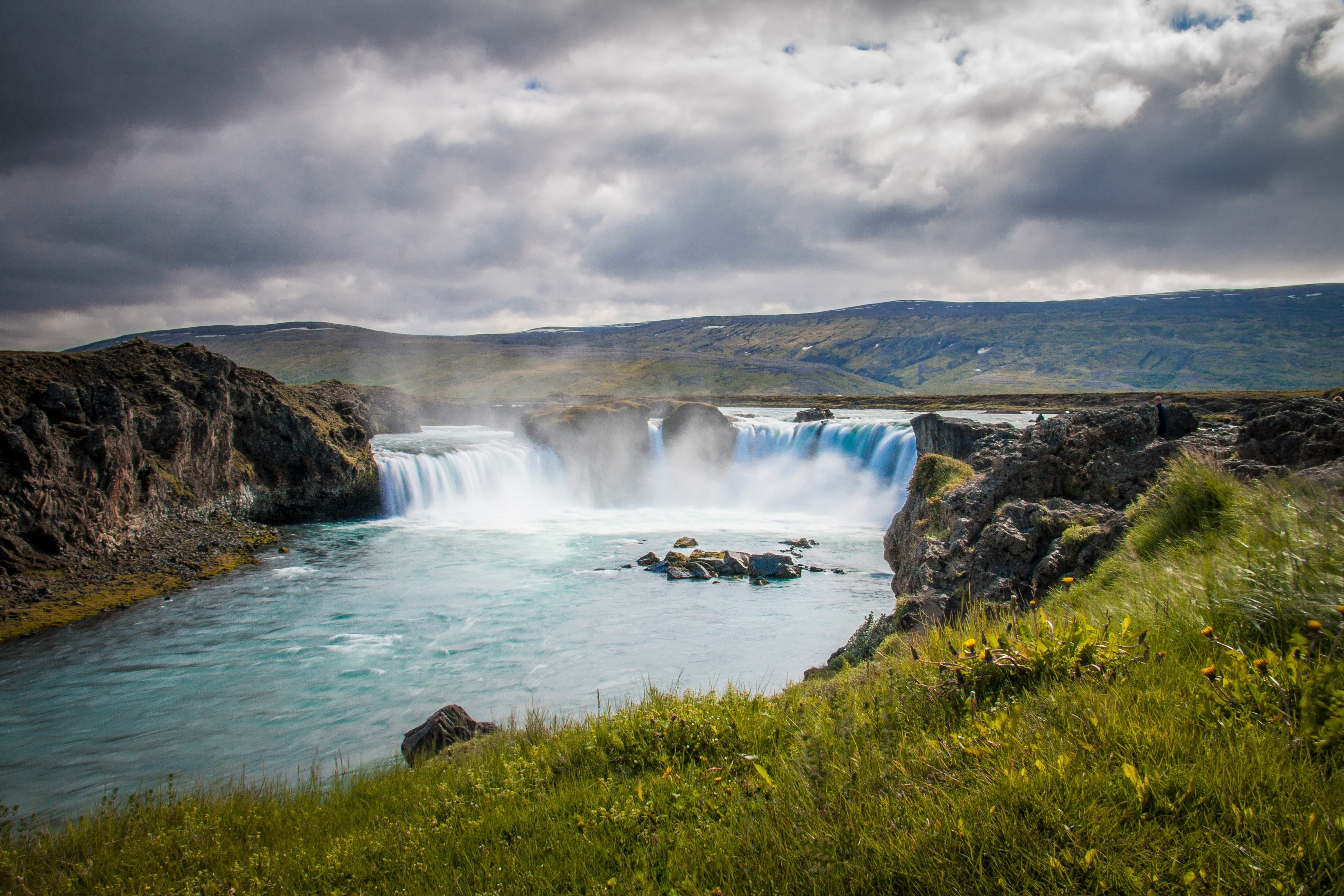 The "waterfall of the gods" is definitely one of Iceland's best known and most spectacular waterfalls. The indescribable water masses of the Skjalfandalfljot River rush down the 12-meter high rock step. It is a truly breathtaking natural spectacle. You can approach the waterfall from all sides and park both to the right and left of it. There are also many beautiful hiking trails.
Suggested Tour: From Reykjavík: 4, 5, 6 or 7-Day Small-Group Ring Road Tour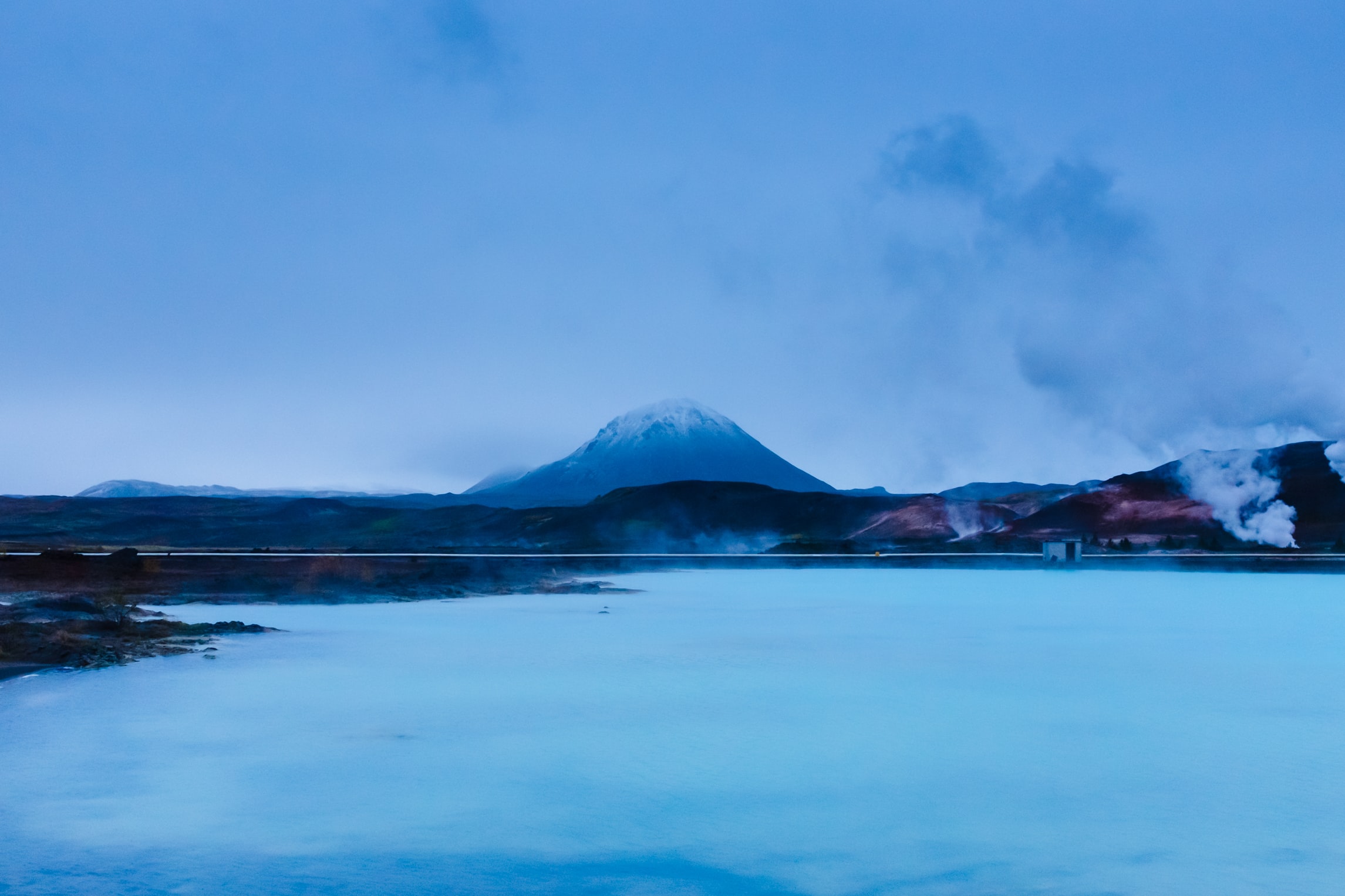 These hot baths are located in the middle of an active geothermal area. Far from the tourists of the Blue Lagoon, a breathtaking landscape, this place is a must-do! The water in Myvatn Nature Baths has the same milky blue color as in the Blue Lagoon, but it is much less crowded and it is much cheaper. In addition, at night, you can walk far into the pool, without lighting, which is particularly calm and soothing.
Suggested Tour: Myvatn Nature Baths Entrance Ticket
11. Experience healing at the Blue Lagoon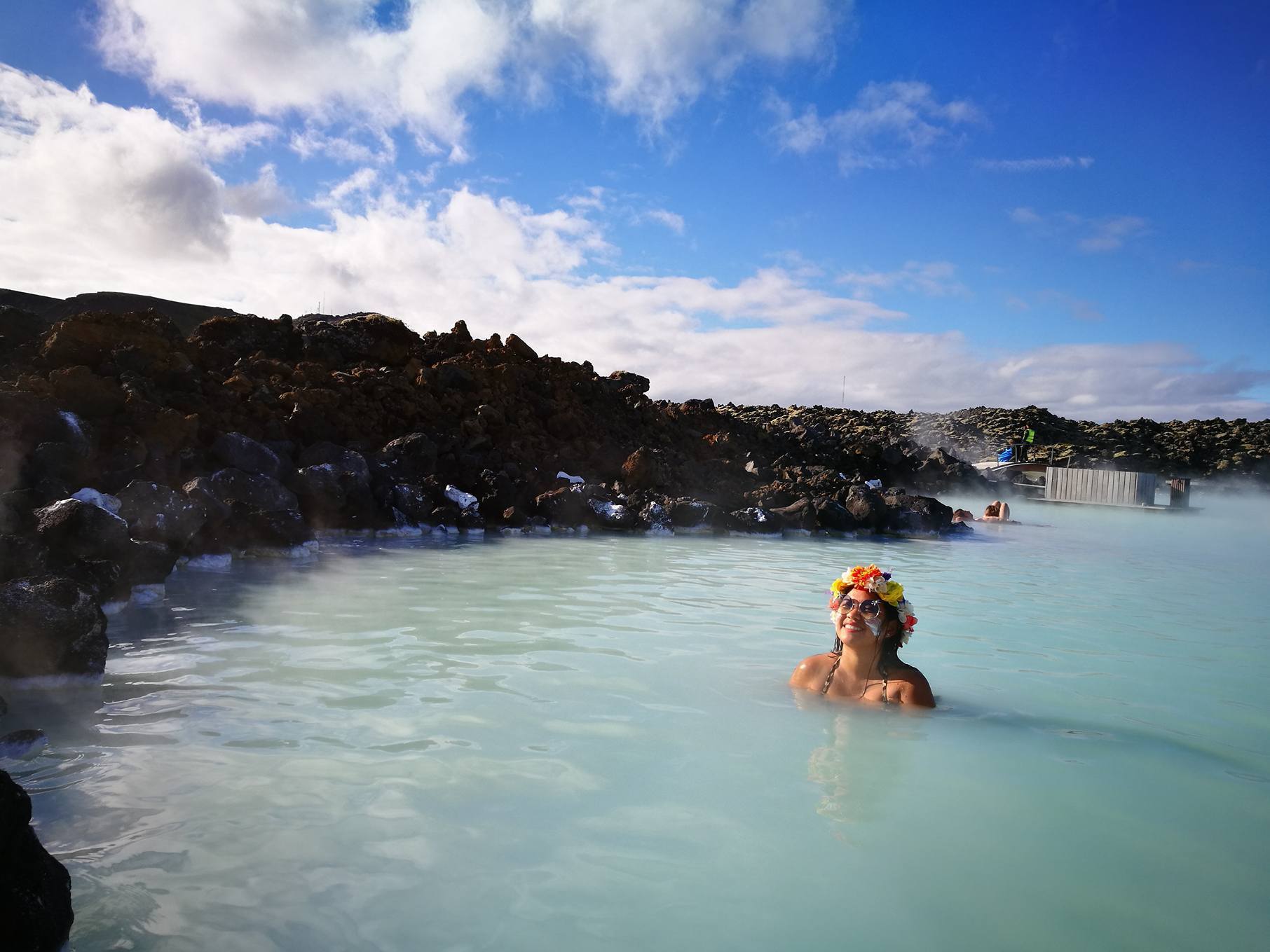 One of the most famous spas in the whole country and one of National Geographic's "25 Wonders of the World", the opaque turquoise waters of the blue lagoon are surrounded by a lava landscape that enhances them. These waters are rich in silicon and have proven to heal properties for skin diseases. The water temperature reaches 38 degrees. It is true that it's great, it is true that there are many people, it is true that it is commercialized, but a visit to the blue lagoon is something that would complete your Iceland trip!
Suggested Tour: Small-Group Golden Circle & Blue Lagoon Tour with Admission
The canyon is about 100 meters deep and around two kilometers long. It can be reached via a gravel road. To protect nature, a fenced trail was laid out on the steep places, partly covered with mats, with several viewing platforms along the canyon. An hour should be scheduled to visit the canyon including the numerous photo stops. It is of exceptional beauty and definitely worth a stop!
Suggested Tour: Reykjavik: Glacier Lagoon and South Coast Small-Group Tour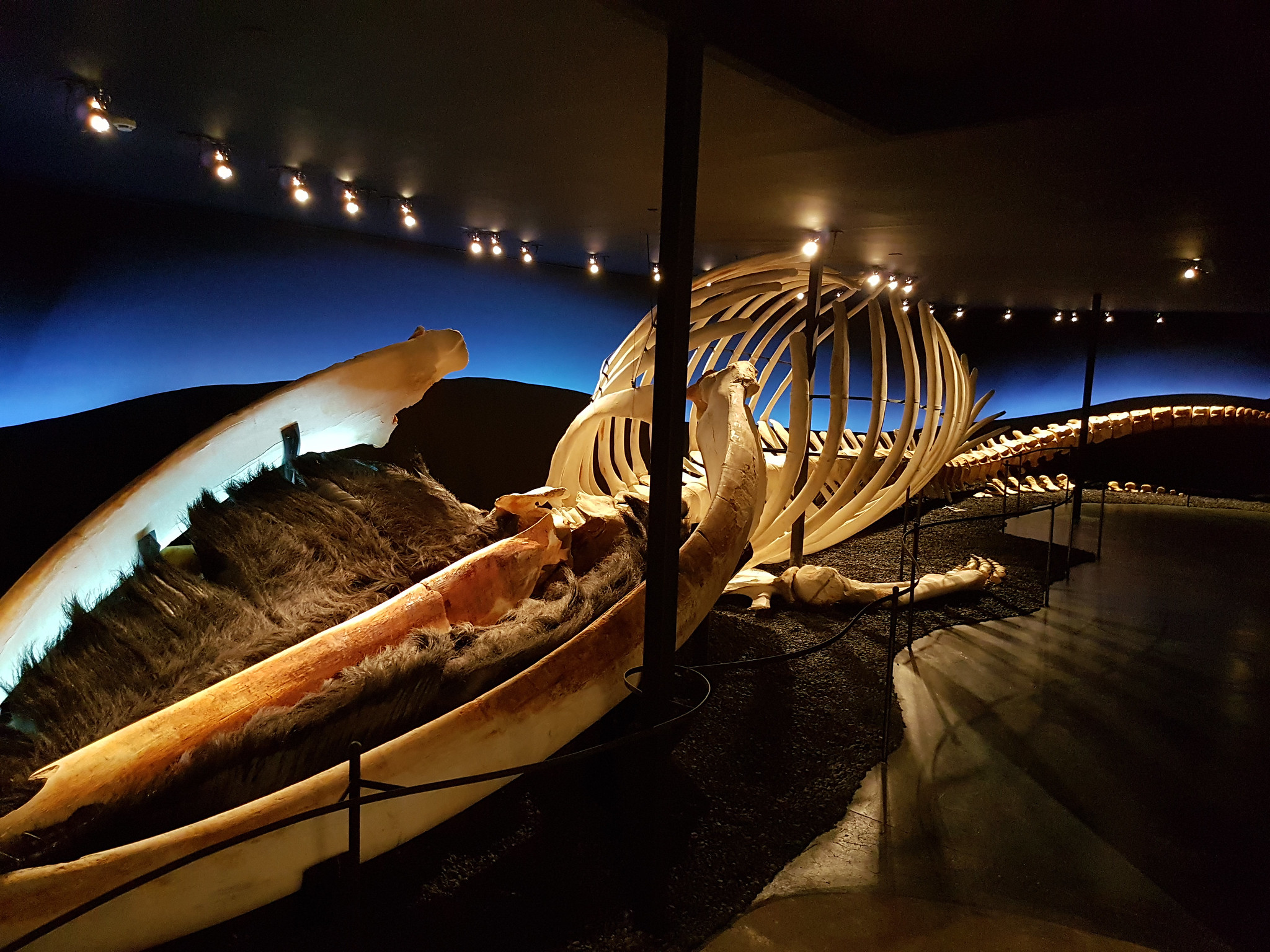 The Husavik whale museum is beautifully designed and extremely informative. In addition to a "normal" exhibition, there are two documentation films that can be viewed individually. The whale skeletons are also very impressive and the history of the animals and their hunt is clearly illustrated in pictures, films, and artifacts.
14. Observe the true wonder of Glacier Lagoon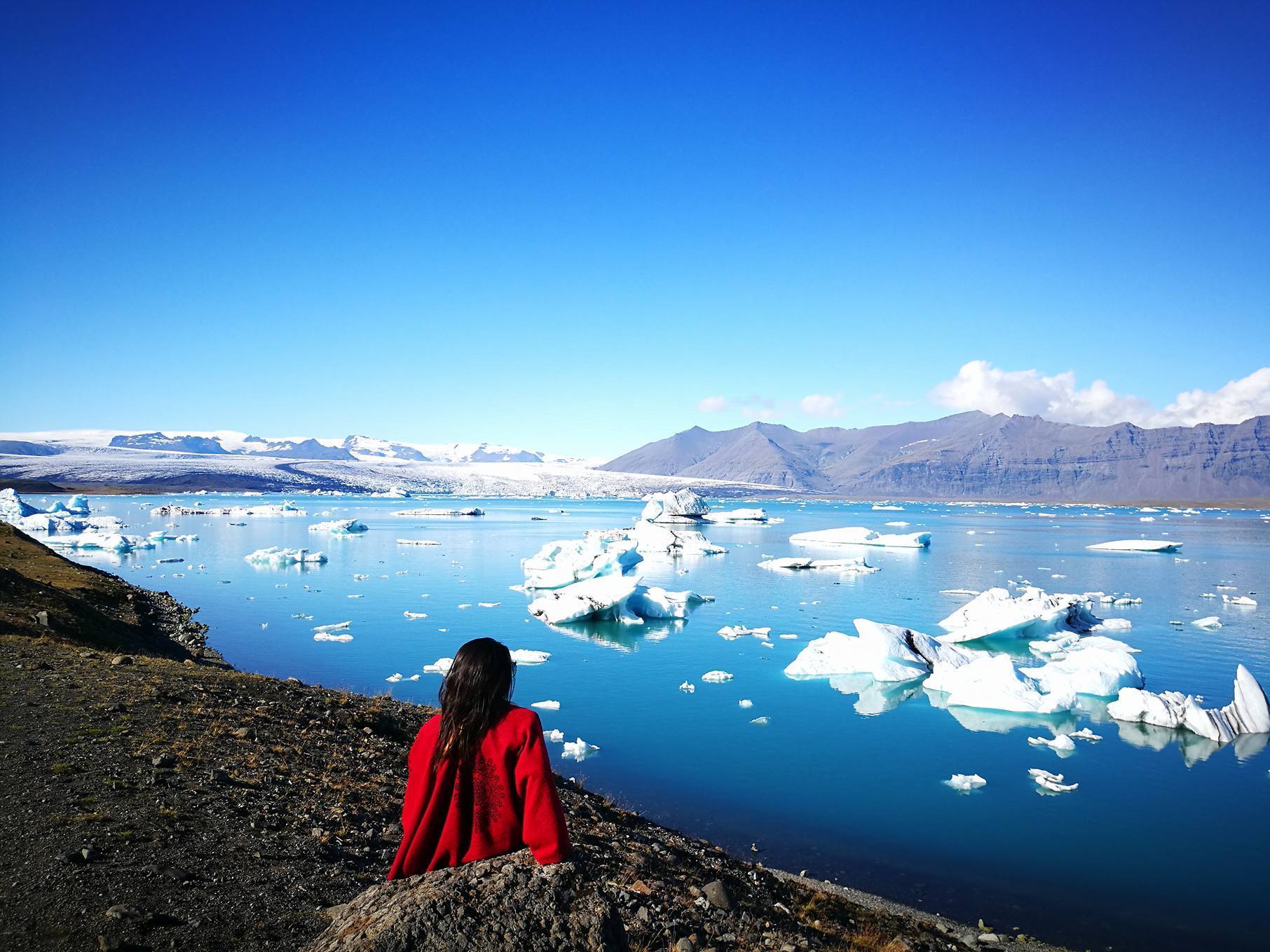 Glacier Lagoon is a splendid lagoon populated by small blue glacial icebergs with spectacular shapes. The lake begins where the tongue of the glacier ends, from which pieces that have become icebergs float down the lake until they end up in the sea. With much patience, you can even spot the fauna that populates it. A visit to the glacier lagoon is an absolute highlight on every Iceland tour!
Suggested Tour: Jökulsárlón Glacier Lagoon Full-Day Tour from Reykjavik
15. Witness the Northern Lights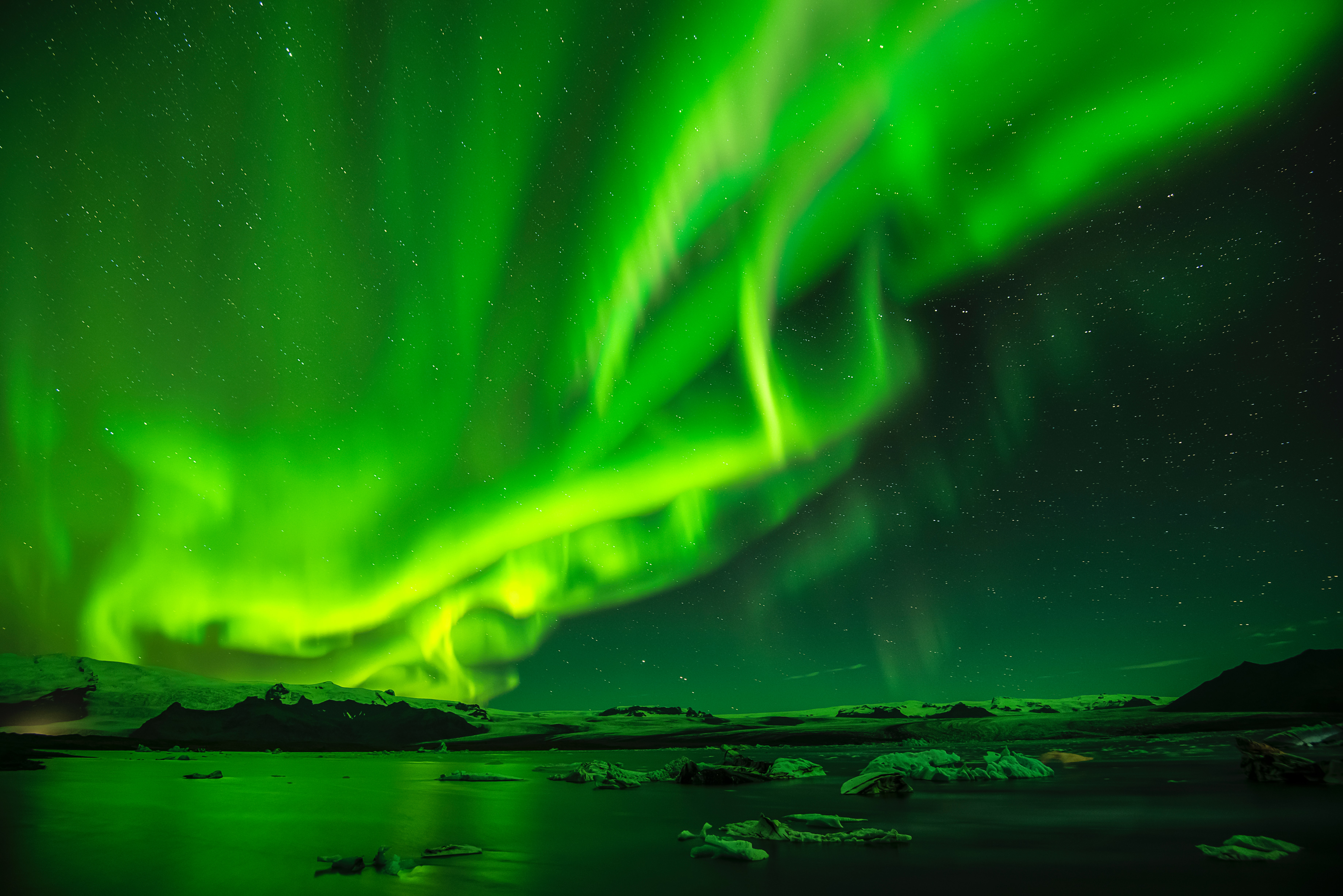 When we say Iceland, viewing the Northern Lights is a must! Also known as the Aurora Borealis, this phenomenon only occurs during the winter season. Witness dancing waves of purple, green, and gold that are truly magical. However, seeing these lights are totally unpredictable and difficult to catch. Remember that you might end up being disappointed waiting for it to show up. But if you're lucky enough and it does appear, then you'll have one of the best experiences in your lifetime!
Suggested Tour: South Coast & Northern Lights Small-Group Winter Adventure
16. Find accommodation in Iceland
Where to stay in Reykjavik, Iceland
Budget Hotel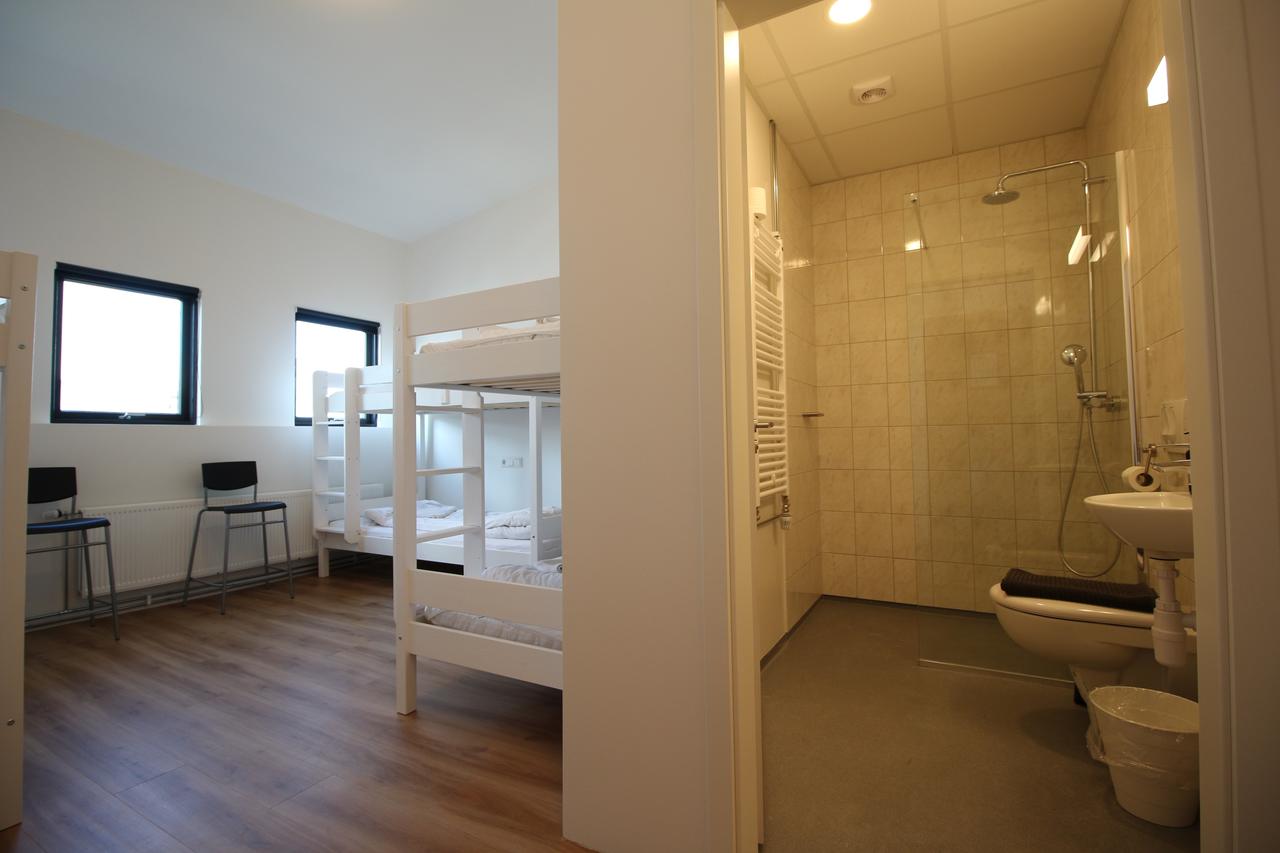 Guesthouse Pavi is located in Reykjavik. It offers free parking and flexible accommodation for different needs and budgets. All rooms have free Wi-Fi access. At Pavi Guesthouse guests can choose between rooms with private or shared bathrooms. All room types are furnished in a minimalist Scandinavian style.
Price: Starts at $54 per night for Twin Room with Shared Bathroom, includes taxes and charges, but it's non-refundable.
Luxury Hotel
This stylish hotel is 2 km from Reykjavik city center. The hotel features a wellness spa, bar, restaurant, and free gym access. Grand Hotel Reykjavik's spacious rooms have a flat-screen TV, tea/coffee facilities and a small fridge. Many of the rooms offer sea, mountain, or city views. Leisure options at Grand Hotel include a spa and fitness center.
Price: Starts at $217 per night for Atrium View Double Room, includes taxes and charges, breakfast, and it offers a free cancellation.
These are the possible things you can do in Iceland. So if you are ready to have a fun and exciting trip, you know what to do and where to go! So pack your things now and prepare yourself for a wonderful adventure in Iceland.
How to go to Iceland from London
Via EasyJet: (one way)
*From London Luton – Reykjavik
Ticket Price: £56.67
Via EasyJet: (one way)
*From London Gatwick – Reykjavik
Ticket Price: £64.88
Via British Airways: (one way)
*From London Heathrow – Reykjavik
Ticket Price: £74.21
Via Ryanair: (one way)
*From London Stansted – Reykjavik
Ticket Price: £93.25
*Prices are subject to change. You can visit Skyscanner for more details about the ticket prices.

About the Writer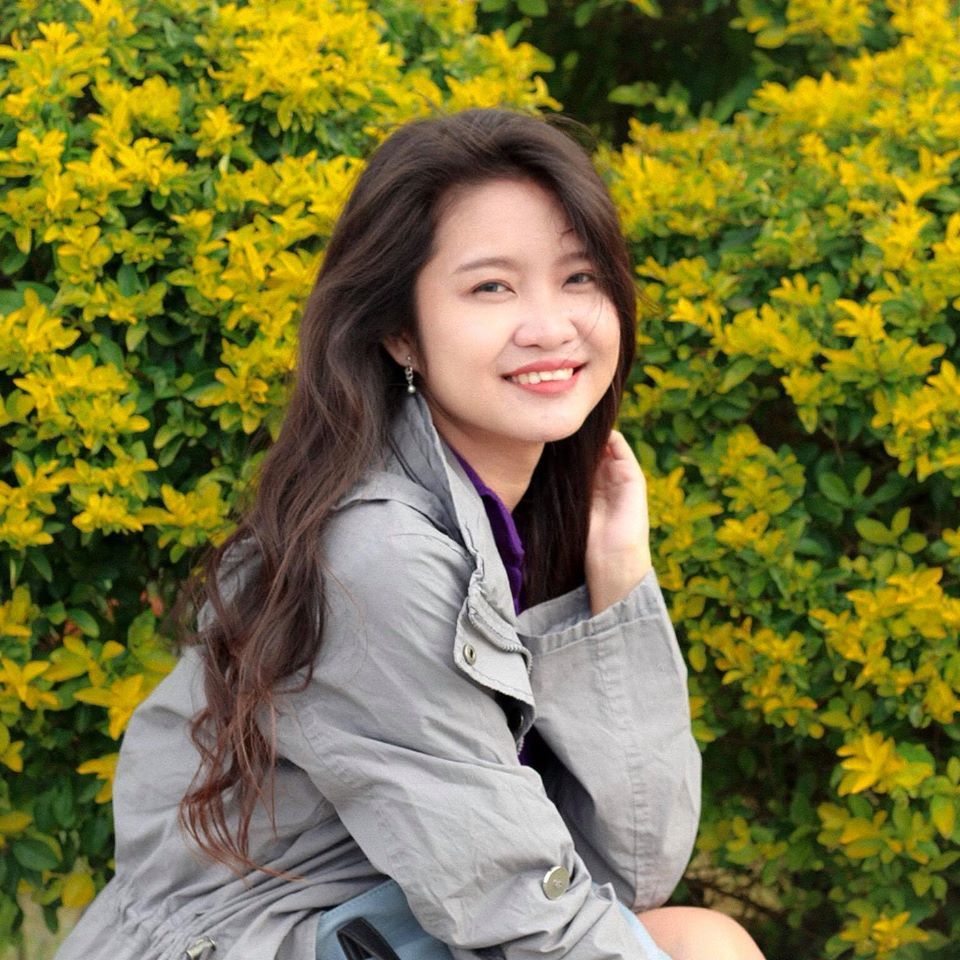 Hi there! I'm Fatima. My first major travel was in 2016 in the beautiful city of Cebu. After that, I got interested in traveling. Now I enjoy learning languages and other country's cultures. My goal is to visit at least one country each year and to share my experiences with other people through writing or blogging. Witness my journey by following me on Instagram.​​​​​​​​

Are you on Pinterest? Pin these!