10 Awesome Things To Do in Shanghai, China [with Suggested Tours]
Are you planning to travel to Shanghai, China, soon? Read our tips below on the things to do in Shanghai, with suggested tours.
Shanghai is the most populous city in China; it's the country's financial center. Once a fishing village in China, it is now the world's busiest container port. Shanghai is really one of the best cities to visit in China. So, don't you dare miss all the things on this list!
List of Things to do in Shanghai, China
Getting There: You can walk for about 10 minutes from East Nanjing Road Station
Near the Huangpu River is a waterfront area called The Bund or Waitan. It is a protected historical area as there are many international historical buildings, consulates, and trading houses. It is 1.6 kilometers long, filled with about 52 buildings with fantastic architecture. This is something you should not miss as you visit Shanghai, China.
Suggested Tour: Yuyuan Garden & the Bund Half Day Tour from Shanghai 
Getting There: From the Bund Sight Seeing Tunnel, you can walk here and exit at the Pudong Side; you can also take the metro and stop at Lujiazui Station and use Exit 1
One of the top-rated (5A) scenic areas in China is the Oriental Pearl Radio & Television Tower. There are 15 levels where you can check out the city's view; the highest, Space Module, is 351 meters high, while the Sightseeing floor (glass floor) is 259 meters high. Aside from the view, there's a revolving restaurant, a hotel, and a shopping area.
Suggested Tour: Oriental Pearl Tower
Getting there: Ride a bus to Xinbeimen Station and walk to the garden or stop at Line 10 Yuyuan Garden Station
Yuyuan Garden, the Garden of Happiness, was built in 1559 during the Ming Dynasty; however, it has been damaged several times until it was repaired during the 1960s. Aside from the gorgeous plants and ponds, there are also buildings, halls, and pavilions like the Huxinting tea house. It's a wonderful place to appreciate Chinese Culture!
Suggested Tour: Yu Garden Admission Ticket
Getting there: You can take a metro to Zhujiajiao Station, you can then walk to the water town
If Italy has Venice, Shanghai has water towns like Zhujiajiao. It is an ancient water town with many waterways, so you can try riding a boat to see it. You can catch a glimpse of the rural life of the Chinese here. This will be something you will surely remember.
Suggested Tour: Shanghai Zhujiajiao Water Town Day Trip
Getting there: Take the metro and stop at East Nanjing Road Metro Station
Want to visit one of the world's busiest shopping streets? Go to Shanghai's Nanjing Road. There isn't much crowd in the mornings, but people will gather as the shops start to open at noon. You can also shop here as big brands like Chanel, Tiffany & Co., and Uniqlo is present.
Suggested Tour: Essential Shanghai 3 Day Private Tour
6. Binge on Shanghai Cuisine
When traveling to another place, you should not miss their food! Shanghai, Hu, or Benbang Cuisine is what you should eat when you are off to Shanghai, China. Taste their sweet dumplings, Tangyuan or steamed buns, Xiaolongbao. There's also Shanghai hairy crab, Beggar's Chicken, and Red Braised Pork Belly. Your taste buds will be happy!
Suggested Tour: Shanghai Evening Food Tour
A 700mile manmade river in shanghai is the Huang Pu River. You can enjoy the views it offers, especially at night when going on a cruise. It's surreal and magical, so you should book a tour and relish the sight when you are in this charming city.
Suggested Tour: Huangpu River Cruise
8. Check the shops at Tianzifang
Getting there: Stop at Dapuqiao Station and use exit one
One of the most quirky and artsy areas in Shanghai is Tianzifang. The houses here are of Shikumen architecture built in the 1900s. There are many small shops here, from craft stores to art galleries, to cafes and restaurants. Support local and buy souvenirs here!
Suggested Tour: Shanghai Shikumen Half-Day Bike Tour
View this post on Instagram
Getting there: Use exit 2 at WuzhouDadao Station and take Shenchong Line 6 bus. Get off the South Gate Bus Station of Chongming. After that, take a Nandong or Nanjiang Bus to Forest Park Station
The Dongping National Forest Park is a man-planted forest located in Chongming Island. It was once a farm developed into something big and beautiful. Rent a bike and tour around this 3-km wide area. There are also other activities like go-karting, grass-skiing, wall climbing, and paintball here. It's a great place to breathe in the fresh air after your trip to the buzzing city center.
Suggested Tour: Dongping National Forest Park Admission Ticket in Shanghai
Getting there: Stop at Disney Resort Station
Just founded in 2016, Shanghai Disney Resort is the 3rd Disney Resort in Asia. If you've been to Hong Kong Disneyland, don't worry, as Disneyland is three times bigger. I love Disney Resorts; they just have this vibe and aura that makes you very happy. So don't miss this magical place!
Suggested Tour: Shanghai Disneyland Admission Ticket
11. Find accommodation in Regensburg, Germany
Where to stay in Shanghai, China
Budget Hotel
Meego Yes Hotel features air-conditioned rooms with cable flat-screen TV in the Jing'an district of Shanghai. Among the facilities of this property are a restaurant, a 24-hour front desk, and a shared kitchen, along with free WiFi throughout the property. The accommodation provides room service, a shared lounge, and organizing tours for guests.
Price: Starts at USD 24 for a Double Bed Room for two
Luxury Hotel
The Ritz-Carlton Shanghai, Pudong
Luxurious living in the city is offered at The Ritz-Carlton Shanghai, Pudong, a property with views of Huangpu River and The Bund. It boasts an indoor pool and exclusive spa. Designed in elegant Art Deco style, the air-conditioned rooms come with large clear windows and a flat-screen TV. Modern comforts include BOSE sound systems.
Price: Starts at USD 441 for a Deluxe Room for two
How to go to Shanghai, China
By Air: Two airports are serving Shanghai; Shanghai Pudong International Airport (PVG) and Shanghai Hongqiao International Airport (SHA). Pudong Airport serves domestic and international destinations all over the world from even from Africa. Hongqiao serves mainly domestic flights. There are also international routes but are mostly in East Asia. You can ride a metro to the city center.
From Beijing, China: You can also ride a train from Beijing South Station to Shangai Hongqiao Station. It would take about 4.5 hours on a bullet train or 12 hours on a sleeper train.

About the Writer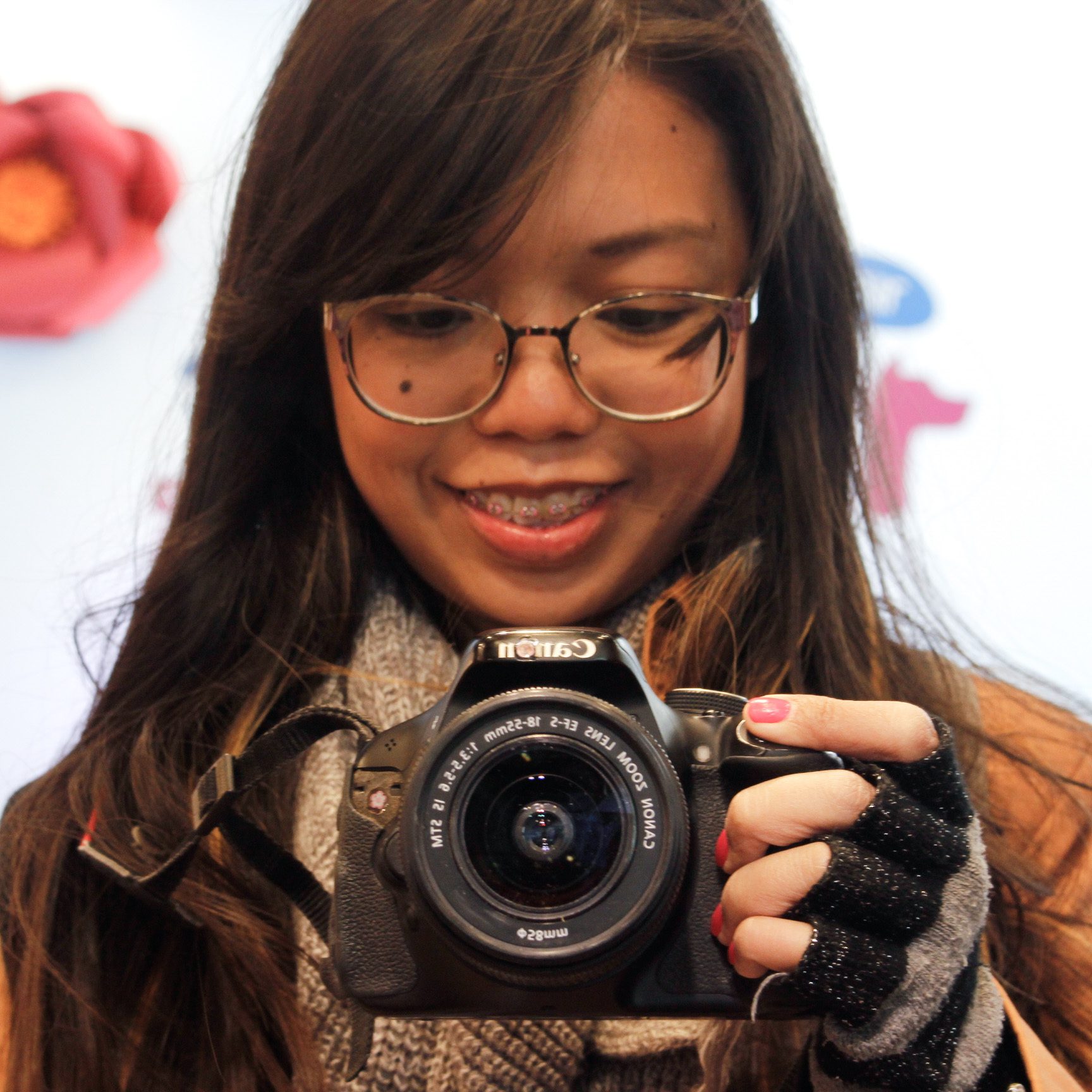 Hey, I'm Lyza! I once was a person who just imagined going to places "one day" but decided to pursue my dreams. My first travel abroad was in Japan, solo, last 2018, and fell in love with the journey since. I aim to visit 10 countries before turning 30 and 2 new places in the Philippines every year. Besides traveling, I love organizing trips, taking pictures, reading, and making new friends. Follow my adventures through my Instagram.

Are you on Pinterest? Pin these!