My Thingyan Water Festival Experience in Yangon, Myanmar – Itinerary, Travel Costs and Tips
No question about it, Myanmar is a beautiful country. But do you know what makes it more awesome? I experienced it again with my sister Krista! We have traveled to nine countries together and we always have a good time. This time, we explored Yangon during the Thingyan Water Festival, no less! Obviously, we were soaked but it is all in good faith.
This celebration ushers the New Year in the Buddhist calendar. The water symbolizes the washing away of the previous year's bad luck and sins, and by the looks of it, we were washed pretty well!
If you have not experienced Thingyan, it is the best party of the year! Literally, Thingyan means transit – coming into the Burmese New Year. The Water Festival takes four days and makes for an excellent time to visit Myanmar. The people are at their warmest and most fun, and culture and religion display at its peak.
There are many activities for tourists to enjoy as well, apart from getting soaked to the bone, of course! There are dance performances and open air concerts in over 90 stages around the city and plenty of happenings around Mahabandoola Park and China and Indian towns. Traditional snacks are everywhere, everyone is having fun, and at its core, this is simply an unbridled expression of merriment!
It was really a very good experience. Further, our accommodation, Melia Yangon Hotel, made it all the more convenient and comfortable. This 5-star hotel is 15 minutes from the city center, 10 minutes from the Shwedagon Pagoda, and 20 minutes from the airport. It is connected to the new Myanmar Plaza shopping mall and has beautiful lake views. However, if you're on a budget, there are also a lot of backpacker hostels and budget hotels nearby, you can check my recommendations on this list.
The great location made it easy to soak in the local life, and more important, participate in it. Myanmar has had a rough past but it is a fast-rising country after its liberalization, politically and economically.
Now tourists from everywhere get to enjoy the wonderful sights, rich culture, and lovely people of Myanmar. And yes, there is more to see apart from the golden pagodas! Aside from our itinerary below, you can also check this article: DIY Travel Guide to Yangon, Myanmar with a budget breakdown.
Unravel Myanmar Like a Local – Our Itinerary
My sister and I had a true local experience of Yangon, starting with the Yangon Circle Line Train Tour prepared by Thahara. Sometimes, it is easy to get stuck in the touristy places. But you never really experience a destination unless you dive deep into local life. This is exactly what we got – an authentic experience.
Yangon Circle Line Train Tour by Thahara
We rode the local commuter train with a local guide and made our way out of the city into the little towns off the beaten path. Obviously, not everyone who visits Yangon gets to see what we saw – what a treat!
Suddenly, we were in the middle of local life. It was vibrant and dazzling. Seeing Chinatown, Little India, and the bustling vegetable markets, shops, and spiritual spots in action felt like Yangon was opening up to us. We were not just observers now – we were a part of the busy local life! How often do you get to say that when you are only staying in a new country for a handful of days?
In addition, the lunch included in this tour was spot on. It was in a local restaurant of course, where we were served nice dishes that are served in the many households daily around Yangon, too.
Transportation Tip: If you're looking for the cheapest way to book the Trains, Buses, Ferries, Transfers on this route, we use 12Go.Asia to compare the prices!
Yangon Full Day Sightseeing by Thahara
There is so much to see in and around Yangon. There is a fresh energy embracing the city, thanks to its recent liberalization. There is a lot of building and reconstruction, along with an exciting springing of new restaurants, bars, and shops.
Our day tour started with an exploration of downtown Yangon – what a colorful place! The pavements are packed with vendors selling food and books, and this was only the beginning – the open-air markets had more treats in store!
Also, the temples and churches nearby were beautiful, as well as the many colonial buildings.
Lunch was good again at the Rangoon Teahouse and it prepared us for more sightseeing in the afternoon. This time, we saw some of the city's most iconic attractions including:
Bogyoke Market – A major bazaar in central Yangon, this market is filled with dizzying street food, over 2000 shops, some colonial architecture, and inner cobblestone streets. We were lucky to have the local guide from Thahara – easier to navigate everything around this sprawling compound!
Bogyoke Aung San Museum – Ever heard of Aung San Suu Kyi? This is where she lived until 1953. The colonial mansion displays a few family photos and personal belongings, plus a car driven by General Aung San.
Shwedagon Pagoda – Saving the best for last, sunset at the Shwedagon Pagoda was awe-inspiring. This monument is one of Buddhism's most sacred sites. Covered with 27 metric tons of gold leaf plus numerous diamonds and gems, here lies relics of Gautama Buddha – a truly special place that you cannot miss.
Is Myanmar expensive?
Traveling in Myanmar is only as expensive as you make it. Prepare an average budget of $35 per day. Your biggest expense will be accommodation, which is still relatively cheap at $5-$25, depending on your preference. You can check our list of cheap places/ backpacker hostels in Myanmar, here. Food and drink are very reasonable – $10 per day is enough!
Here are more costs to consider:
Hotels and Guesthouses offer great value. You can find really decent rooms with breakfast at $18 per night.
Meals are well under $5. You can find delicious local food for $2-$4.
Entrance fees in Yangon usually cost around $5.
Booze is cheap – $1.50 per bottle.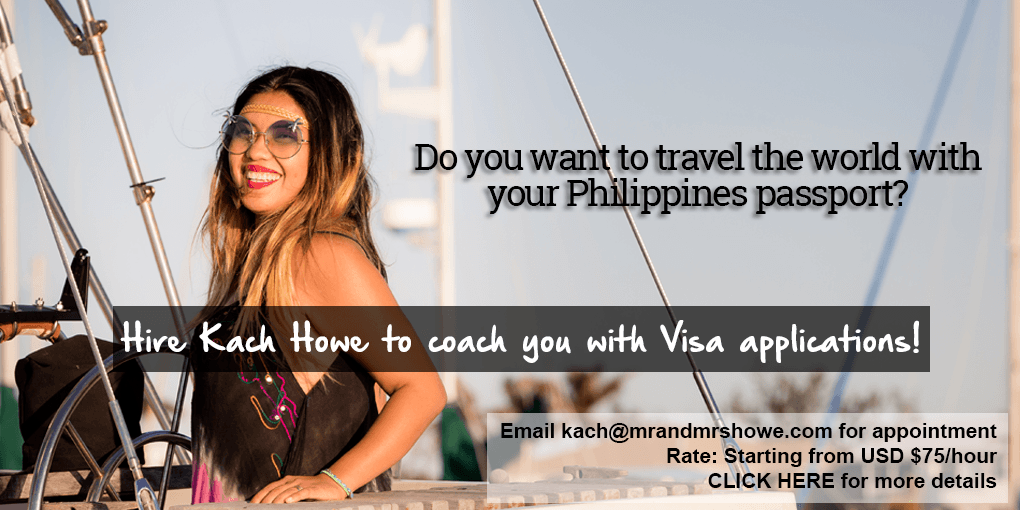 Frequently Asked Questions About Traveling to Myanmar
1. When is the best time to visit Myanmar?
The best time to visit Myanmar is between November and February. It is not too hot and there are no rains.
2. Where do you exchange money?
Do it in the airport. Bring USD, SGD, or Euros and make sure they are crisp – no folds, lines, or creases!
3. How many days do you need to explore Yangon?
A couple of days is enough to keep you interested and entertained. After, head to other beautiful destinations like Bagan, Hsipaw, Mandalay, Naloy, and Inle Lake.
4. How do you go around the city?
Taxis are expensive and they do not have a meter. Negotiate a price before getting in. Buses can be a pain as well, especially traveling outside Yangon. Sometimes, buses pull off in tourist destinations at God-forsaken hours where everything is closed. Walk, go by train, or hire a private car.
5. How easy is it to navigate the city?
It is best to have Google Maps on your side or a paper map. Street signs are limited and some streets do not have any signs at all.
6. Do you need to get permits to go sightseeing?
There are certain places where you have to, but fortunately, the more popular tourist attractions do not require you to secure it.
7. Is English spoken?
In Yangon and Mandalay, it is widely spoken, but outside, you will have a hard time trying to communicate in English. It is best to improvise or learn a few key words or phrases in the local language.
8. Is there Wi-Fi?
Accommodations have Internet access, as well as the many restaurants, especially in the tourist areas.
9. What is the best way to get into Myanmar?
Fly in and check your visa requirements beforehand. There is a land connection between Thailand and Myanmar but traveling this way is pointless as you will only be granted entry to the border area. One of the most convenient ways to do it is fly with AirAsia via Kuala Lumpur. A proof of onward travel is required too. Book a return flight.
10. Any health risks to consider?
The only health risk, which is considerably low, is food poisoning, similar to any place you visit in Southeast Asia. There are no required vaccinations to enter Myanmar.

Two Monkeys Travel Group has partnered with Air Asia, Melia Hotel and Thahara to make this trip possible.

Transportation Tip: If you're looking for the cheapest way to book the Trains, Buses, Ferries, Transfers on this route, we use 12Go.Asia to compare the prices!

Are you on Pinterest? Pin these!