3 Days In Kuala Lumpur, Malaysia – Itinerary, Travel Costs & Tips
Malaysia is not an alien place to almost everyone, and where seems the best to go when you only have a weekend to go around the city of ' wei macha, you want to makan here or tapau?' – Anonymous  – YES! You read it right… A city where it is comprehensible to put four languages in a sentence – Malay, Tamil, English and Chinese! 
Note: This article doesn't include the guide to the usual spots like KLCC and Batu Caves!
To show us some love, do stop by at the KL City Gallery where the I LOVE KL signboard compulsory photo–taking are located.  The gallery will show a glimpse of KL then and now. Surrounding the area are historical buildings with unique architecture amidst the skyscrapers of KL that has an attraction of its own, especially the Sultan Abdul Samad building. It is located in the south of Independence Square or Merdeka Square where the first ever Malaysia flag was raised at 12midnight, on the 31st August 1957 and marks Malaya (Malaysia's name back then) freedom from colonialism.
How to get here: It's 10 minutes walk from Masjid Jamek LRT station.
Tips: It is a huge perfectly clipped green grass field area where it can be so hot under the blazing sun. Please do bring water to keep hydrated and put on sun block perhaps.  Night view will be good too!
Next stop will be slightly outskirt of KL but will definitely be worth the visit and something different from the skyscrapers, food, and iconic buildings. The Colmar Place, a botanical garden and a French village theme with the compliments of the Japanese. It's located at Bukit Tinggi, about at 50minute away from KL.
Honestly, this is more to a sightseeing the place and nothing much to do except to wear kimono in the Japanese garden, but if you're looking more varieties and fancy about architecture and nature, The Colmar Tropicale French Theme Resort it is!
How to get here: There's a shuttle bus from Berjaya Times Square Mall/hotel
Tips: Please bring some snacks or drinks along; the restaurants are so expensive up there.
Wanna put your haggling skills to test while enjoying historical places? Opened since 1888, Central Market is a perfect place to get souvenirs to your loved ones.  Just beside the building, along side is the Kasturi Walk, with a pewter wau bulan (a type of kite of the local Malay) that welcomes you right at the entrance, is an open-flea market. Few minutes walk down the road will be the little China Town or locally known as Petaling Street, another open-flea market with wider options and varieties, although both places have some kind of vendors similarities. This is where you can really test your haggling skills!
How to get here: It is only a 10minutes walk from Pasar Seni LRT station.
A nature touch into the hustle and bustle KL city is the Perdana Botanical Garden located at the Heritage Park of KL, originally a Lake Garden and transformed into a botanical garden with an ambiance of tropical forest. The park has some gardens and things to look forward to, i.e., hibiscus garden, orchid garden to a 2hectres deer park.
How to go here: It's walkable from KL Sentral station, but the main road is always busy with traffic. Otherwise, hop on into the KTM train and stops at Kuala Lumpur Station; it will be about 1KM walk from there.
Known with the constitutional monarchy system, a visit to the Royal Palace; home to Malaysian King, Yang di Pertuan Agong, is a place not to be missed. It has a huge garden and stationary guards at the gates with horses; which are the main attraction here since public are strictly prohibited from entering the palace and it can only be seen from a distance.
How to go here: If you have the hop-on-hop-off bus ticket, this is one of the stops. Otherwise, it will only be accessible via taxi/grab/ uber with about RM20 return ride.
What and Where to Eat
Nyonya Colours – provide huge varieties of delectable local and homemade native snacks/deserts or known as 'kuih' as an appetizer and some light meals.
Branches: KLCC, Berjaya Times Square, and main huge malls
Jalan Alor – street food, ranging from local king fruit, Durian to appetizers, like dim sum or main dishes; i.e., grilled stingray, kangkung belacan and etc. Few minutes walk will bring you to the hub of nightlife in KL, Changkat. It is not only all about clubs and live bands, but also restaurants and bars that allow you even to go for bar hopping or some down quite moment, go for the restaurants that also offers a chill environment to catch up with friends; i.e., Rabbit Hole! – my favorite.
Little Penang  – Have to no time to stop by Penang this time? Drop by at Little Penang KLCC to have a bit of taste from the Penang roots; i.e., rojak buah, laksa Penang, Char Keow Tiow, etc.
Lot 10 Hutong – is NOT your typical food court! With mini escalators to bring you down the place, it is more to a street/hawker's food 'chaos' ambiance in an air-conditioned environment. Wide non-halal of street food to choose from; i.e., Fish head mee hoon soup, chicken/duck / pork rice, Bak Kut The, Hokkien Mee, etc.
Nasi Kandar – is a dish of steam rice served with curries (yes, – combinations of 2 or more type of curry) gravy and side dishes. P/s – it's not spicy at all unless requested. Otherwise, try Maggi Goreng (instant noodle turned fried noodle) or the other varieties of roti; i.e., roti kosong, roti tisu, etc….  mainly for breakfast but everyone will be having it anytime of the day! Yes, even in the middle night for supper.
Transportation & Accommodation
1. Train – Advisably to get the Touch 'n' Go card if you're staying more than 3days, because the discounts will be more worth it. Otherwise, using token is good for trains and bus – But it is not valid for KTM rides.  However, most of the attractions are accessible through the LRT Kelana Jaya line or KTM if you're heading to Batu Caves.
2. Bus – An option is to go for the Hop-on-hop-off bus and get 24hrs or 48hrs ticket, otherwise look for the GO! KL bus (purple bus) for free rides on most locations at the city centre including KLCC and Central Market.
3. Buses to and from airport are 24hours for KLIA2, Airasia's terminal, but only until about midnight for KLIA 1 terminal. It cost only MYR 11/way. Please avoid taking bus during rush hour as it can get up to 2hours or more ride to or from the airport, doubled from the usual hours.
4. KLIA Express – only 27mins ride to airport, and main hub is at KL Sentral. It cost about MYR55, but with Mastercard only about MYR44 when buying online or via kiosk.
5. Taxi – Please use metered taxi or another option will be via Grab or Uber, that's easy to get around the city. Look at their specific newsroom website or Facebook for updates on promo codes J
6. Budget traveller, who is looking at hostel, Reggae Mansion, Masjid Jamek is the place to go! I personally haven't stay there but I brought a couple of our KKs to stay there and they vouched for the cleanliness and amazing place it is. The rooftop bar is only open for in-house guest, which also has a great review!
7. Otherwise, try to find somewhere Bukit Bintang area, the heart of KL. It is walkable to most attractions and near to Monorail stations.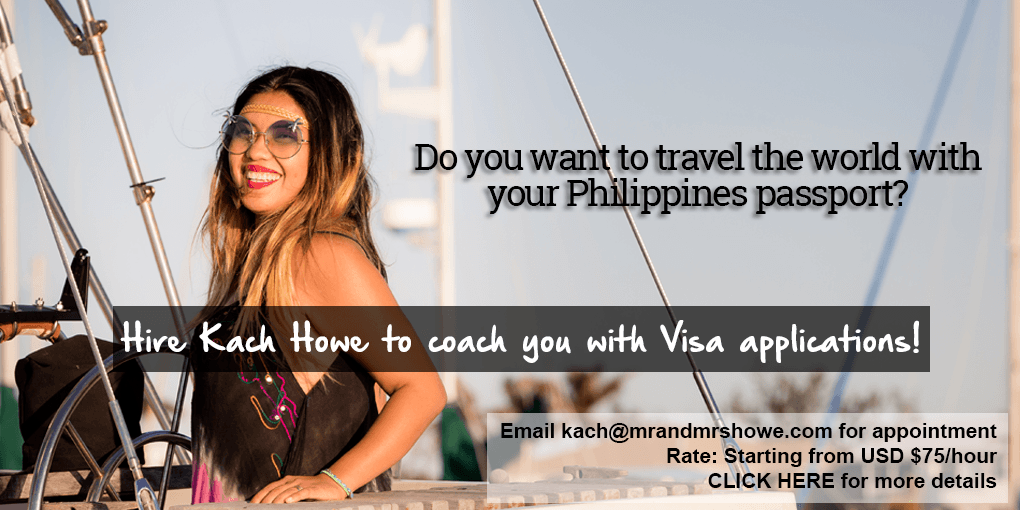 Itinerary
Day 1 – Friday (Arriving at night)
If you arrived early, perhaps can go straight to dinner in Jalan Alor after checking to your accommodation. Otherwise, have your rest for the big day tomorrow!
Day 2 – Saturday
We'll start the day slightly early to experience where Malaysia started from the very first place, the Independence Square. It is only about 10minutes walk from the Masjid Jamek LRT station. The first building that you couldn't miss is the Sultan Abdul Samad Building on your left, and the opposite will be the huge perfectly clipped green grass area. Then, walk further up to check on the KL City Gallery.
For an early lunch, head to Nyonya Colours in Berjaya Times Square before hopping on the bus at 12 pm, to The Colmar Tropicale French Theme Resort, just right in front of the mall. It will be about 50mins to an hour journey. At the resort, there will be a complimentary shuttle service from The Colmar to Japanese Garden, and located beside it is the Botanical Garden.  The shuttle services are frequent and by 4 pm, make sure to be at the pick-up point to go back to KL.
Arriving at Berjaya Times Square will allow you to walk around the area, exploring Bukit Bintang the heart of KL. Local buskers, street food, snack, shopping malls and even the iconic H&M is around the corner – you name it! Everything is here.   Then about 10minutes walk is the Lot 10 Hutong food court, just in time for dinner!
A little insert on KLCC, you can go to KLCC to see it lit the night sky, a different view during the day that you're looking at strong tough built steel architecture. The Lake Symphony Water Fountain show will also be held at about this time. Otherwise, head straight to Jln Alor for deserts; ie fruits, coconut icecream, etc and go for the nightlife feel in KL, at Changkat. There are clubs, bars, live bands, restaurants or restaurant & bar all in one long street. A place for everyone!
Day 3 – Sunday
Start the day with food! This time, go for Nasi Kandar Pelita near KLCC, choose that curry combination and get those hands dirty. Kamay-kamayan tayo bes! Yes, just how the locals would have it for nasi kandar.  Wait! Appetisers? Go for roti kosong (kinda like flat bread but not so flat bread) and desert will be roti tisu maybe? A thin flatbread slightly glazed with sugar with drizzled condensed milk.
Then get a train to Pasar Seni, few stations away from KLCC and burn the calories by walking around the Central Market, Kasturi Walk and Little China Town (Petaling Street). Get those haggling skills into practice to get the best deal ever for pasalubong!
Now let's go out from the 'chaos', and back to the nature we go right in KL. Take the train from Pasar Seni and stop at KL Sentral to go to Perdana Botanical Garden. From there, a quick visit to the Royal Palace of Malaysia is a must. Grab / Uber will only cost about MYR 15 – MYR 20, return.
Before we end the day, it's time for another food trip! Since Penang is an hour flight away from Kuala Lumpur, you would not want to miss the best food it can offer in KL. Located in Suria KLCC mall, is the Little Penang. Then, take a stroll at KLCC park; where most people don't really explore this. KLCC has a huge park to walk around, a little picnic maybe and to just enjoy the ambiance to end the weekend!

About the Writer
Originally from the Land Below the Wind now resides in one of the considered city which never sleeps. Where the sand, sun and sky meets are her favorite place on earth.

Are you on Pinterest? Pin these!