Travel Guide to the Cayman Islands [Things To Do and Places to Visit in Cayman]
Explore more about the Caribbean! Visit and have a blast on the Cayman Islands, have a look at our short guide on this wonderful island!
Are you looking for a vacation by idyllic seashores? The Cayman Islands of the Caribbean should be a perfect choice. The combined magic of the Grand Cayman, the Little Cayman, and the Cayman Brac are sure to work. Best of all, these havens of natural beauty are equipped with excellent facilities for a luxurious stay. You will certainly find an appropriate Cayman Island beach rental from the plethora of choices in the region.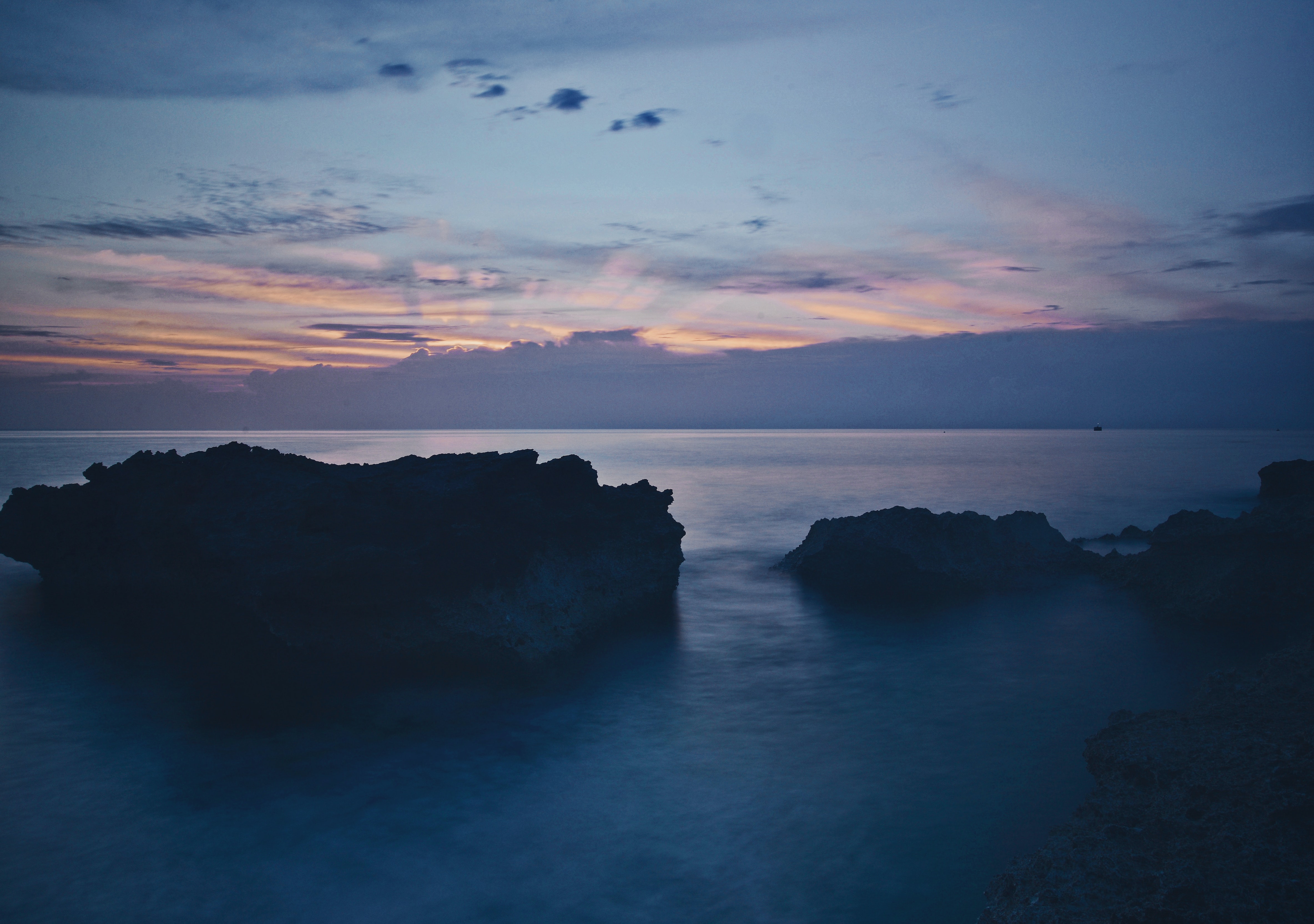 The perfect beaches with powdered-sugar sand and turquoise water aren't the only things luring travelers to the Cayman Islands. Grand Cayman is the largest and most visited island of the Cayman Islands, but the chain also consists of sister islands Cayman Brac and Little Cayman. Grand Cayman is known for its stunning beach, Seven Mile Beach, but it is certainly not the only attraction. While the island may feel small, there are plenty of things to do — whatever your interests may be — ranging from nightlife and fine dining to water sports and shopping.
Here, you're able to experience a great tourist hub, while still feeling the charming appeal of an island that is often described as a Caribbean favorite. Little Cayman—the smallest of the three—is sought after for its secluded beaches, privacy, and disconnection from the modern world. The three islands offer a complete balance of fine dining, extraordinary excursions, and beautiful beaches. In conclusion, all of which encourages total relaxation.
Questions and Answers about the Cayman Islands?
Where is the Cayman Islands?
The Cayman Islands, island group and the overseas territory of the United Kingdom in the Caribbean Sea, comprising the islands of Grand Cayman, Little Cayman, and Cayman Brac, situated about 180 miles (290 km) northwest of Jamaica. The islands are the outcroppings of a submarine mountain range that extends northeastward from Belize to Cuba. The capital is George Town, on Grand Cayman.
Is it safe to travel to the Cayman Islands?
These Islands are a safe place with little criminal activity affecting tourists. However, beware of fake taxis. Again, beware of some of the stores recommended by cruise companies. In addition to that, beware when buying jewelry, some of it is poor craftsmanship and companies may not honor their warranties. The crime of opportunity such as pick-pocketing and purse snatchings occasionally occur. Police in the Cayman Islands enforce also laws against illegal drugs, guns, and ammunition.
How to Change Money in the Cayman Islands?
The Cayman Islands dollar is the official currency of the Cayman Islands. But they also accept US dollars everywhere. Most businesses accept major credit cards other than the Discover Card. ATMs that accept Visa and MasterCard are available at some banks and at Owen Roberts International Airport.
What is Unique about the Cayman Islands?
These Islands comprise the three islands of Grand Cayman, Cayman Brac and Little Cayman, located south of Cuba and northwest of Jamaica in the Caribbean Sea. There are a lot of great beaches in the world. However, many are interrupted by natural impediments, commercialism or private property. Seven Mile Beach on Grand Cayman poses no such threats. Hell is a town in West Bay, Grand Cayman, comprised of about a half of a football field-sized area of short, black limestone formations that someone once remarked must be similar to what hell looks like.
Although you cannot walk on these formations, there are platforms where you can get a bird's eye view. In addition, visiting the blood-red-painted post office and sending a postcard to your friends or family with the post date from "Hell" is worth the trip itself. Cayman Turtle Farm is another destination that allows you to swim with amazing sea creatures. Grand Cayman Q.E. II Botanic Park is home to breathtaking flora and fauna, as well as the endangered blue iguana. You'll never see this combination of palm gardens, orchids, flowers, lily-topped ponds or palm gardens anywhere, or the lizards, snakes, turtles, agoutis, and birds that make this habitat home.
What is the culture of the Cayman Islands?
Life in the country is a blend of the old and the new, traditional and modern, with both British and American influences. Several Caymanians have traveled the world as merchant seamen and others have lived and worked for long periods in the United States, Central America, Canada, and Europe. Other, older residents have never left their island home. At the moment, the Cayman Islands boast their own dance company, drama society, and national orchestra. Monthly lunchtime lectures are held at the National Gallery of the Cayman Islands. Here, at least 30 percent of works were created by local artists. Religion is taken so seriously that ports on the Cayman Islands are closed to cruise ships on Sundays and other religious holidays such as Christmas. Although the Cayman Islands are primarily influenced by British and American culture, they are a popular playground for expatriates of all nationalities.
What is the Geography of the Cayman Islands?
The country is a British Crown Colony located in the western Caribbean, 480 miles south of Miami, 150 miles south of Cuba and 180 miles northwest of Jamaica. The islands lie between 19° 15′ and 19° 45′ north and between 79° 44 ' and 81° 27' West and over 1000 miles west of the US Virgin Islands and the Leeward Island chain. The country consists of three Islands. The largest and most developed is the Grand Cayman. And the two Sister Islands of Cayman Brac and Little Cayman lie approximately 89 miles east-northeast of Grand Cayman. A channel that's about seven miles separates the Cayman Brac and Little Cayman.
How to travel to the Cayman Islands?
If you are planning to travel to the Cayman Islands, here are some of the airlines that will take you to the Cayman Islands from these countries.
London: Delta Airlines offer flights from London to the Cayman Islands.
USA: Air Canada, JetBlue, West Jet, and American Airlines offer flights to the USA to the Cayman Islands.
Dubai: Air Canada, British Airways and JetBlue offer flights Dubai to the Cayman Islands.
Singapore: British Airways offer flights Singapore to the Cayman Islands.
How to travel in Cayman Islands-Transport in the Cayman Islands?
Taxis: Taxi drivers on the Cayman Islands are among the most honest in the Caribbean. Their vehicles are parked in abundance at George Town's cruise ship terminals, Owen Roberts International Airport, and Seven Mile Beach resorts. All taxi drivers should have a rate sheet with the official government-mandated taxi fees, but some drivers refuse to take shirtless or wet passengers
Trains: Unfortunately, there is no railway system in the country.
Public buses: There has been an inter-city bus in George Town since 1998. A total of 38 minibusses leave the modern terminal next to the capital's library on eight different routes daily. The busiest of these runs along Seven Mile Beach about once every 20 minutes. A number of independent buses also travel throughout Grand Cayman.
Private transfers: Car rental is not necessary for visitors who spend all their time at Seven Mile Beach or who are part of organized tours. However, those wanting their own vehicles during their stay can best find them at Owen Roberts International Airport or West Bay Road resorts.
What's the food like in the Cayman Islands?
The Cayman Islands is perhaps the finest destination with its great food and gregarious traditional hospitality. As vacationers eat their way through the islands, they'll begin to notice that many restaurants offer a mixture of local Caribbean fare and many international favorites.  The Caymans have lovingly termed this "Continental Caribbean Cuisine". Travelers should have no problem finding moderately priced meals. However, they are reminded that local specialties such as fish, conch, and turtle will be more affordable. Upscale restaurants are relatively new to the islands, but world-class chefs have made the Cayman Islands a great spot for international cuisine. Fruit juices, for example, are often freshly squeezed, made from local produce, so their freshness is undeniable.  Rum is the alcoholic beverage of choice on the islands. It is often mixed into specialty drinks and even fruit smoothies.
What is the weather like in the Cayman Islands?
The climate of the Cayman Islands is tropical, hot and humid all year round, with a dry and relatively cool season from late November to mid-April. Temperature averages 29.1°C (84.4°F) with daily high temperatures averaging 31.6°C (88.8 °F) and low temperatures 25.2°C (77.4 °F).
Important things to pack for a trip to the Cayman Islands
Clothing: You'll likely live in tank tops, T-shirts and shorts pants in case of a chilly, rainy day.pack at least two swimsuits.
Shoes: Pack one pair of sandals to wear to the beach and around town and one pair of shoes to go with your dressy clothes.
 Other Personal Items: Sunscreen and insect repellent are both essential in Grand Cayman.
10 Amazing places to see and things to do in the Cayman Islands
1. Learn About Turtles at the Cayman Turtle Centre
View this post on Instagram
The outdoor exhibits at the Cayman Turtle Centre tell the life story of the glorious green turtles, from hatchlings to lumbering leviathan senior citizens.
2. Swim Among Stingrays at Stingray City
If there's one iconic activity on Cayman, this is it. The standard three-hour boat excursion includes stops for snorkeling along the way to Stingray City.
3. Enjoy seven miles of sand on Seven Mile Beach
It runs almost the whole length of western Grand Cayman, from the fringes of George Town in the south to West Bay in the north.
4. Snorkeling With Bioluminescence 
View this post on Instagram
Grand Cayman is one of only a few locations worldwide where you can do a bioluminescence tour. This is a 2-hour excursion at night.
5. Paddle Boarding Seven Mile Beach
Paddleboarding along the world-famous Seven Mile Beach in Grand Cayman is one of the most popular activities.
6. Scuba Diving
Explore the underwater world by diving. Grand Cayman dive operators are top of the line and will make the experience easy and enjoyable.
7. Fishing
View this post on Instagram
Grand Cayman is great for fishing. Deep-sea charters are a fun activity for the whole family. Don't miss fishing here!
8. Enjoy at the Cayman Kai and Rum Point Beach Bars
Grand Cayman's North Side features a string of lovely beaches. The onsete branch of Red Sail Sports can outfit you for aquatic activities aplenty: parasailing, snorkeling, windsurfing, jet skiing, and more.
9. Follow the Mastic Trail
View this post on Instagram
Cutting its way deep into the heartlands of Grand Cayman, through the vast protected landscapes of the Mastic Reserve, the Mastic Trail offers a fine introduction to the rawer and more natural side of this archipelago.
10. Visit Wonder at the rocks of Hell
Just a short jaunt away from the fire-red post offices and souvenir shops of Hell town (where the locals have found a way to embrace their municipality's less-than-pious name). This is where the great rock fields that first gave the area its unsavory moniker sprout from the ground.
Final thoughts on the Cayman Islands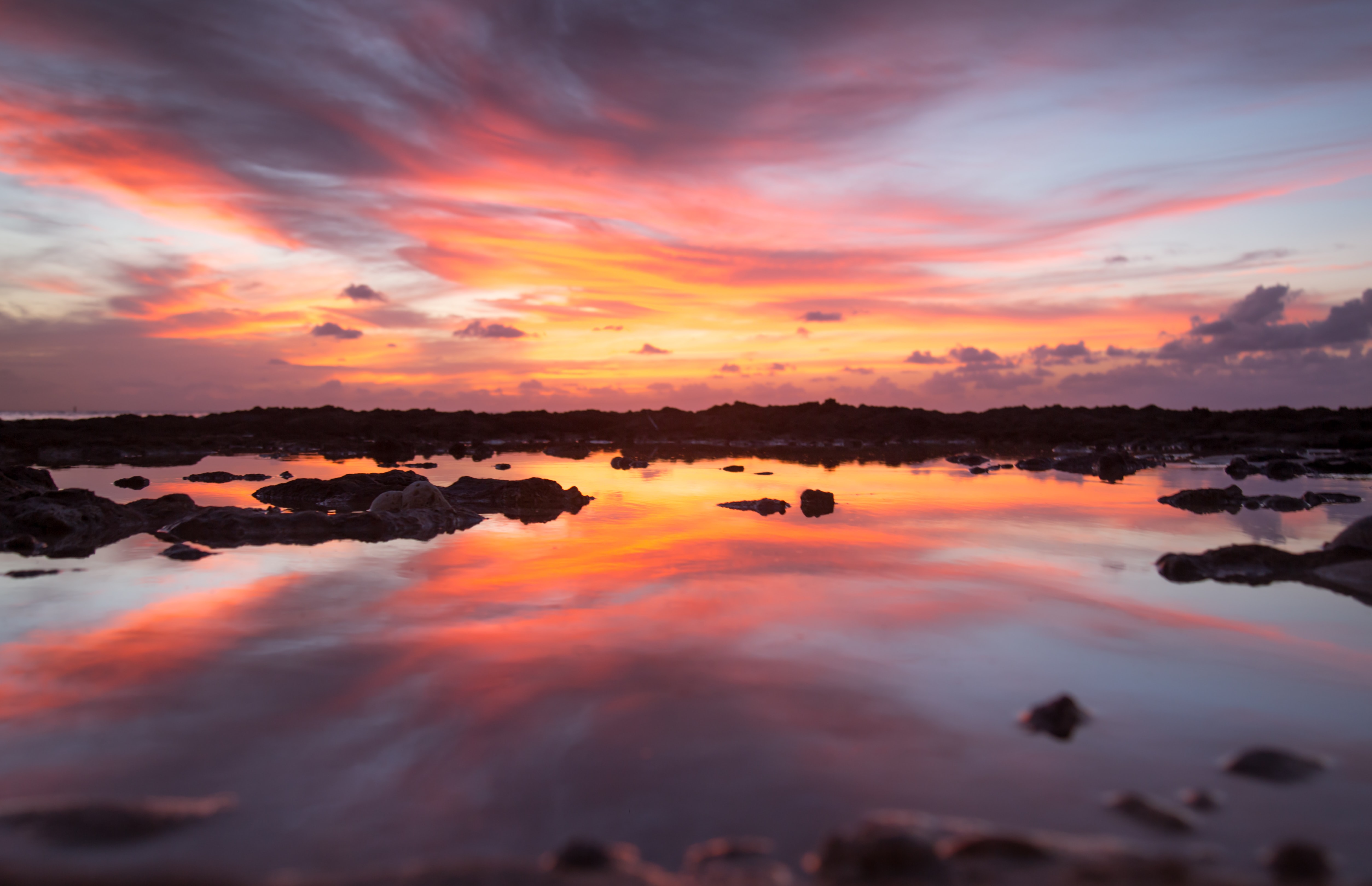 About two million travelers visit the Cayman Islands each year. Most of them are cruise-ship passengers. They spend a few hours shopping, swimming or sunbathing with stingrays, before going out of the port. Others spend time near Seven Mile Beach, they enjoy their all-inclusive resort on one of the Caribbean's most beautiful beaches. Cayman is undoubtedly a cosmopolitan place – almost half the population is from other places – but its rich local culture is still alive, especially in Bodden Town, East End, and Cayman Brac.

Are you on Pinterest? Pin these!