7 Things To Do in Yemen [Places to Visit in Yemen]
According to extensive research done by archeologists, some of the earliest humans first settled around the Middle East. One of the earliest civilizations, Mesopotamia, was discovered near what is presently known as Iraq, Kuwait and Syria to name a few.
It's no surprise that other countries in the Middle East like Yemen has its fair share of historical landmarks like the previously mentioned places as well. This country's history dates back to at least 3000 years and has even existed well before Islam spread around the Arabian Peninsula.
Nowadays, Yemen's rich culture is still very much alive throughout the country. Even its capital, Sana'a, is still lined up with building seemingly cut out from old history books. These brown buildings, made of mud and stone, are decorated with geometric patterns made from adobe and white gypsum, giving them a very distinct character.
If you're interested in Yemen but is still on the fence about traveling to this Arab country, let me list a few activities, sights and places you must experience while you're there.
Key Cities in Yemen
Sana'a – Known as the country's capital, this city is also the country's largest and is the first destination among those who plan to visit the country. Here, you'll find the Old Sana'a, a UNESCO World Heritage Site where buildings made from mud and stone are still standing proudly amidst the chaos of the everyday Yemeni life.
Socotra – This island is off the coast of Yemen in the Indian Ocean. Socotra is popular among tourists and locals alike due to a myriad of activities one can do while taking a vacation there.
Socotra is also known to be the home of unique plants and animals, earning it the nickname "The Galapagos of the Indian Ocean".
Aden – This city by the Red Sea lies in the crater of a dormant volcano and is also one of the most beautiful tourist spots in the country. Aden has been under the reign of different foreign governments like the Ottoman and British Empire as well as the Portuguese so you'll find a good mixture of all their cultures in this scenic city.
What to Do in Yemen 
1. See the towering dragon's blood tree in person
Socotra, an island off the coast of Yemen, is one of the most popular destinations in the country for both tourists and locals alike.
Here, you'll find a particular kind of tree that is unlike anything you've seen anywhere. From the top, it seems like giant broccoli with its branches all gathered to create a thick bunch of leaves. These are called dragon's blood trees, named after the red sap that comes from it.
2. Surf the sand in Socotra
While you're there, try your hand at this exhilarating sport as well! Ride a special board down the steep slopes of Socotra's white-sand beaches for a unique experience. Everyone's welcome to try it with the help of professionally-trained instructors.
If you want to try your hand at this, you can send a message to [email protected] so they can assist you once you get to the island.
3. Explore Yemen's seas
For water lovers out there, you surely won't want to miss one of Yemen's most prized possessions– the Kamaran Island diving sites.
Known as one of the best diving sites in the world, it is home to some of the most beautiful coral reefs, fishes, sharks, and other sea creatures.
Beyond Kamaran, there are other uninhabited islands that you still can explore if you want to see more of  Yemen's underwater treasures. Ogban Island and Zubayr Island offer some uniquely beautiful diving spots as well.
4. Have a sumptuous Yemeni meal
Even in other countries around the peninsula, Yemeni cuisine is a favorite, with people saying they enjoy its tasty and fresh flavor.
A dish believed to be from Prophet Muhammad himself, Hanith is made from the ribs or shoulder of sheep cooked with rice in a tabun (clay oven). This dish originated from Yemen and is also a favorite wherever it's served.
Due to Yemen's location, the country is also rich in seafood dishes. One of those is called Syiadieh, a traditional fish dish with rice. Since spices are already part of the Yemeni cuisine, the dish comes with a marinade made with spices and tomato.
For dessert, it's good to try Bint al Sahn which is a flaky yet sweet dish with honey and cumin seeds on top.
Lastly, if you're one to drink coffee after a meal or better yet, any time of the day, Qahwa, or "coffee" in English should also be on your list.
5. Enjoy an afternoon by the beach
Aside from the previously mentioned activities, you can do in Socotra, one of the most popular (and relaxing ones) would probably be a trip to the beach. The shores of Socotra have plenty of areas you can plop down on and have an afternoon picnic with your family (or even by yourself, if you want!).
Notable beaches are the Shoab, Arher and Delisha beaches.
6. Take a trip down memory lane by visiting historical places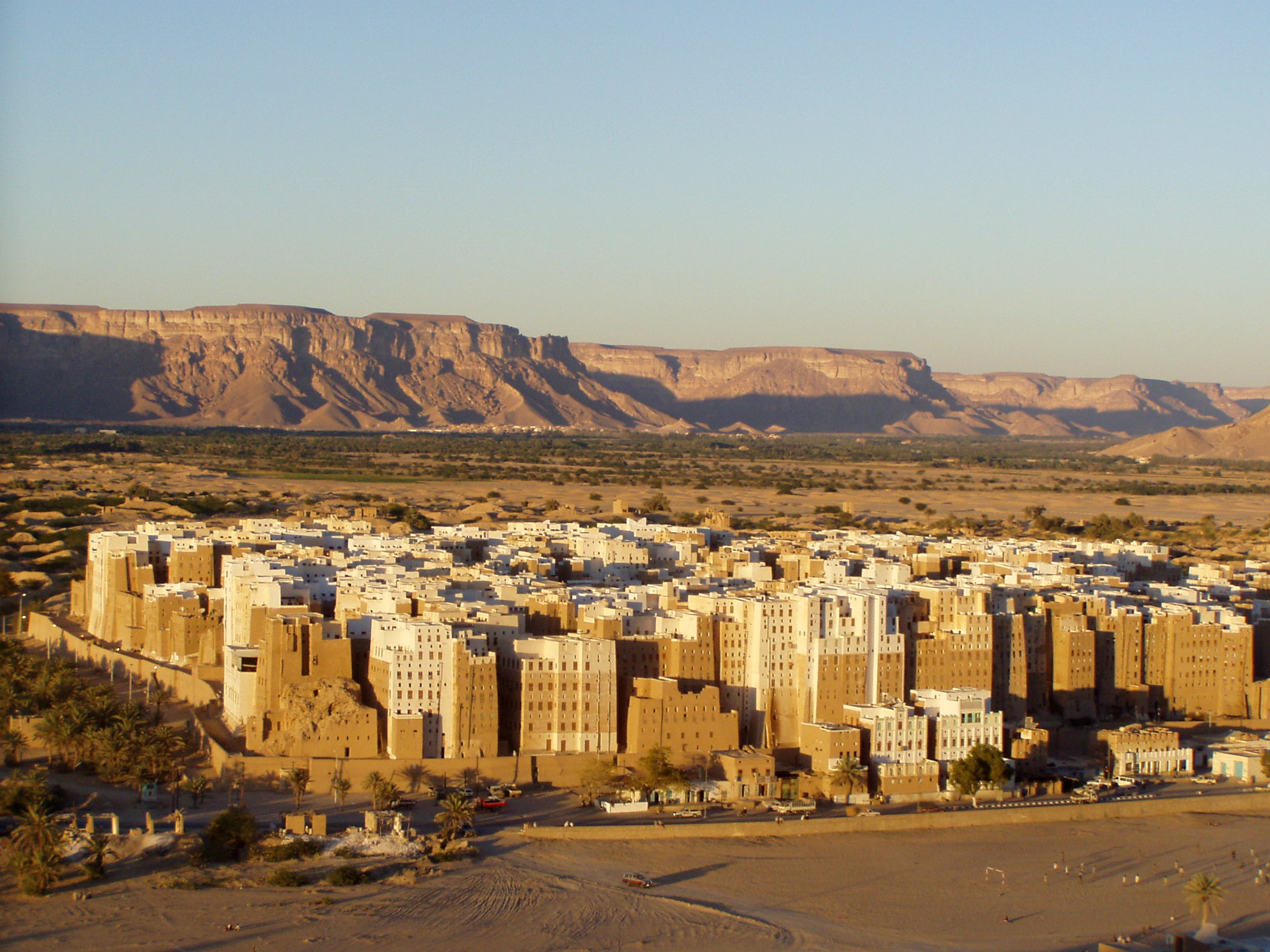 As mentioned earlier, Yemen has been around for ages so it's safe to say that there are loads of historical sites you can visit during your trip.
Ever heard of skyscrapers made of mud in the middle of the desert? You'll find just that in Shibam, a 2000-year old walled city considered as the world's oldest metropolis to use vertical construction.
If you want to know more about Yemen's fishing history, head on over to Hodeidah where you'll find fishing boats designed the way they used to hundreds of years ago.
Dar al-Hajar, known as the "Stone Palace" was built in the 1930s upon the orders of the country's former leader, Yahya Muhammad Hamiddi who used it as his summer residence. It has since been converted into a museum that is known for its unique structure which makes it seem like it's carved out of a stone.
Of course, no historical trip will be complete without a visit to the historical tombs around Sana'a which dates back to the Paleolithic Era. It's nice to know more about our origins as a human race through these artifacts.
7. Buy some spices from the traditional market
Sana'a is home to one of the most famous markets in the country. If you visit Old Sana'a, you'll find everything from handicrafts to food and of course, spices!
A quick visit to the market's spice section will surely give you sensory overload with all the fragrant smell in the air. Be sure to take your time as there are loads of them and you might find it hard to choose what to get!
What You Should Know Before Visiting Yemen
At the moment, some countries have posed a traveling ban on Yemen due to the country's current political turmoil. However, pursuing your trip to the country is completely up to you.
Citizens of most countries need to obtain a visa before traveling to Yemen. The Embassy typically processes visas within 2 weeks upon receiving your application.
Due to the necessity of a Letter of Invitation (LOI) upon application, you must contact a tour operator within Yemen first before you apply for a visa. They will assist you in obtaining this requirement for a hassle-free application.
You'll also need a copy of the application form, photos, your passport, round trip tickets, and proof of address to submit along with your Letter of Invitation.
Once you have your visa ready with you, you can fly out to Yemen through any major airlines flying into Sana'a regularly. Some countries do not have direct flights going in and out of Yemen so you might need to take connecting ones.
One important thing you must do is to register with the police or the Passport and Immigration Authority within 2 weeks of your stay in Yemen. Failure to do so might result in complications once you decide to leave the country. Fines are also imposed on those who fail to follow this procedure.
Finally, you might be wondering if you're going to be safe in Yemen as stories of war and violence in the country are still on the news as of late. Most travel advisories would say no. However, people who've been in the country or are currently staying there would say otherwise.
According to the accounts of former visitors, they rarely felt unsafe in Yemen, especially if you are part of an arranged tour overseen by a tour guide. Of course, that doesn't equate to a country being entirely crime and trouble-free as you still have to be vigilant all the time.

Are you on Pinterest? Pin these!