7 Awesome Things To Do in Tel Aviv, Israel @WideEyedWnderer
Tel Aviv is a city that's quickly becoming on the radar as a hot travel destination to visit. Known as the cultural & technological center of modern-day Israel, it can offer you a side of Israel that's different from the religious and historical sides in the country. Tel Aviv is a very modern, progressive city, home to a huge art scene, lively LGBT community, many successful tech start-ups and a booming vegan culture. It resembles a lot of other popular cities like NYC for its liveliness, Berlin for it's 'hipster' sensibility and Los Angeles for it's relaxed and laid back vibe. But it also has a huge history of Eastern culture which is still present and part of the city's identity. Because of its location by the Mediterranean Sea, the city boasts some gorgeous beaches too, making Tel Aviv quite an attractive place to visit.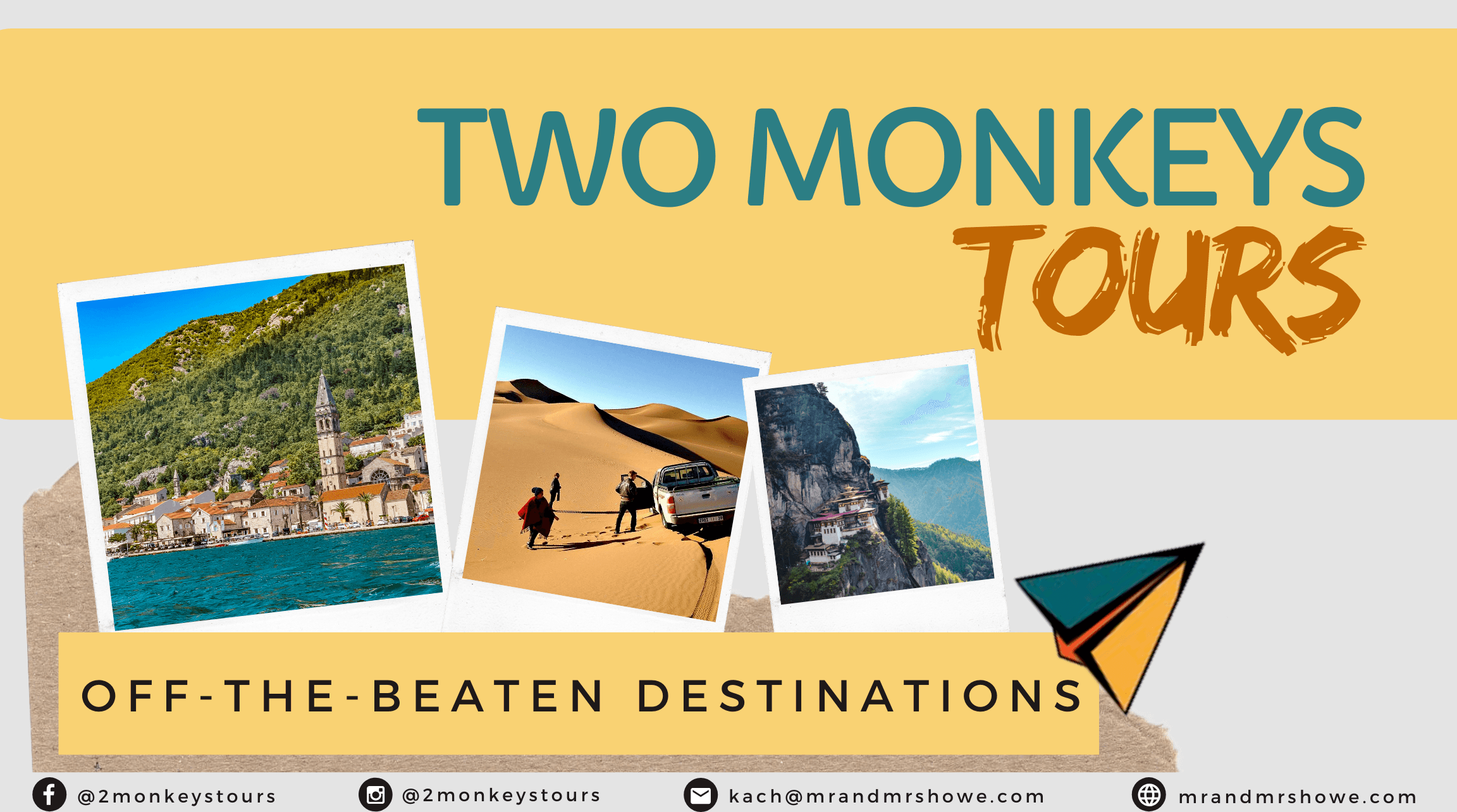 Here are the 7 Awesome Things To Do in Tel Aviv, Israel
1. Sarona Market
Sarona isn't a traditional 'market,' but it's a very worthy place to visit and spend some time in. It is a very newly built compound that is home to many different boutiques, cafes, restaurants and luxury brand shops. This complex is a very trendy place to spend the afternoon or have brunch and is located a few minutes walk from the Tel Aviv Cinematheque. The architecture is charmingly gorgeous, there are many art installations and activities for kids, and you can easily find a spot to read or people watch. You can even bring some wine & cheese and have a classy picnic on one of the grassy areas. Visiting this area is highly recommended.
2. Jaffa
Tel Aviv is quite a modern city but it does have a huge amount of history, and if you want to see a glimpse of the city's history, you should visit Jaffa. Jaffa is the ancient port city of which Tel Aviv has grown from. It is one of the oldest port cities in the world, and it's believed that this area is where Jonah left from the biblical story of Jonah and the whale. There are many shops, restaurants, galleries, historic buildings and also a flea market. And because some of it is on a hill, you also have a great spot to see some gorgeous views of the Mediterranean Sea. Being that this area is ancient, it has an intriguing, old worldly vibe and wandering around can certainly enrich your experience.
3. Walking Tours
Participating in a walking tour is a great way to explore a city deeply, and Tel Aviv is no exception. There are so many different neighborhoods in Tel Aviv and so many different aspects of its culture that it would be a really valuable experience to join a walking tour and have a guide give you all of the facts and inside scoop. To learn more about the culture, I'd recommend "ENCOUNTERS – Cross Cultural Tel Aviv Tours." These tours offer an in-depth look at the different sub-cultures that exist in Tel Aviv where you get to interact with the different people living in Tel Aviv. Tours are tailor made to your desires & schedule and can focus on a specific topic such as architecture, street art, immigrants, etc. StreetWise Hebrew is another cultural tour that is worth participating in. This tour takes you to the streets of Tel Aviv in a neighborhood of your choice, where you can learn Hebrew and gain insights into the culture through its language.
4. Independence Hall Museum
This one is great for the history buffs that want to gain some knowledge about the beginning of the State of Israel. The Independence Hall Museum used to be the home of Tel Aviv's first mayor, but now is a historical museum about the story of Israel's Declaration of Independence. You can learn all about how Israel came to be with audio-visual presentations, original artworks and replications of the actual rooms. This museum can help you understand the deep & complex events of that time. Top Tip: Book a guided tour for great explanations and visit the Palmach Museum too, for even more insight.
5. Browse and Shuks
One of my favorite things to do while traveling is to explore the markets. And Tel Aviv has great markets! There are quite a few great shuks (markets) in Tel Aviv to shop at. Shuk HaCarmel is one of the most famous ones. Located on Allenby, King George & Sheinkin streets, it boasts a wide variety of shops & stalls. You can find stalls offering fresh food, spices, desserts, juices, clothes, plants & more. The atmosphere is lively & bustling, especially if you visit on Friday morning.
Very close by is Shuk HaCarmel is Shuk Nachalat Binyamin, another very well-known market. This is an arts and crafts market that has lots of different hands made goods on offer. There is jewelry, pottery, photography, glass work, decorative woods, etc. and the market even has some street performers entertaining the crowds. Catch this Shuk any Tuesday or Friday and leave with some awesome souvenirs.
6. Visit Art Galleries
Tel Aviv is the country's cultural capital city with a very impressive art scene. There are a wide variety of art galleries, and they're free to enter for those under the age of 18, making it a great excursion for families. A couple of art galleries you can visit are Tel Aviv Museum of Art and Joseph Bau House.
Tel Aviv Museum of Art is Israel's largest art museum with a combination of permanent & temporary exhibitions. There are Israeli & international works of art on display from many different periods, but they also screen alternative foreign films and hold concerts in their auditorium.
Joseph Bau House is a hidden gem of Tel Aviv. It is the former studio of the Israeli artist Joseph Bau that showcases the story of his life and work. A humoristic artist who made movies, animations, paintings, graphics and literature that brought laughter and positivity to others, after the terror that was the Holocaust. His daughters upkeep this studio and share his story and his many creations.
7.  Tayelet
The Tayelet is probably the image that people have in their minds when they think of Tel Aviv. "Tayelet" literally means Promenade and refers to the 5km stretch between Jaffa and the Tel Aviv Port. The Tayelet is unsurprisingly a wonderful place to enjoy a leisurely walk with a loved one, friends or even by yourself, but that's not all that there is to it. By the Tayelet is probably what Tel Aviv is most famous for, its beaches. And of course, all across the Tayelet, there are many opportunities to sit in a cafe, browse a shop or buy an ice cream that you can sit on a bench with and watch the sunset. The awesome thing is that if you're up for a long walk, you'll get to enjoy the different surroundings as the Tayelet runs through many different neighborhoods. This is a great way to end your trip.
8. Find accommodation in Tel Aviv, Isreal

Where to Stay in Tel Aviv, Israel
This property is 11 minutes walk from the beach. Offering a barbecue and views of the garden, Little Tel-Aviv Hostel is situated in the Tel Aviv City-Centre district in Tel Aviv, 300 m from Independence Hall Museum.
Certain rooms have a seating area where you can relax. The hostel also offers bike hire. Nachalat Benyamin Crafts Fair is 800 m from Little Tel-Aviv Hostel, while Shenkin Street is 800 m from the property. The nearest airport is Ben Gurion Airport, 11 km from Little Tel-Aviv Hostel.
This property is 10 minutes walk from the beach. The Lily & Bloom Hotel is situated in Tel Aviv, just meters from Rothschild Street and the Independence Hall Museum.
Decorated in a mix of modern and traditional styling, each room at the Lily & Bloom is equipped with air conditioning, a kettle, and fridge. The private bathroom includes free toiletries and a hair dryer.
Best Luxury Hotel in Tel Aviv, Israel – Royal Beach Hotel
This property is 2 minutes walk from the beach. Royal Beach Hotel Tel Aviv by Isrotel Exclusive Collection is located on the Tayelet Boardwalk, between Hayarkon and Herbert Samuel Street. The hotel is set just 500 m from the Carmel Market and Nachalat Binyamin Street Market. The Main Bus and Train Station is 3 km away, while the Ben Gurion Airport can be reached in 16 km.
This modern and luxurious hotel offers an outdoor pool, a à-la-carte restaurant and bar, a Spa and Wellness Area, an Executive Lounge and a fitness center. Wi-Fi is provided throughout. All rooms are luxuriously designed and fitted with top quality furniture. They all include a luxurious bathroom with free toiletries, a work area, an LCD TV with connection to Israeli and international channels, a minibar and seating area.
The Hotel is home to the West Side Restaurant, a gourmet kosher restaurant, which serves both fish and meat dishes. A full Israeli breakfast buffet is served each morning and includes pastries and bread, fish dishes, eggs and a selection of hot and cold beverages. The lobby bar offers kosher food and drinks.
About the Writer
Ella grew up bi-cultural and took her first solo trip to Kenya as a volunteer in November 2014. Now she dreams of continuing to travel while sharing her experiences and musings on her travel blog Wide-Eyed Wanderer. She hopes to inspire others to think differently about the world and not miss the vast beauty of it.
Social Media:
Blog: Wide-Eyed Wanderer
Facebook: Wide-Eyed Wanderer
Twitter: @WideEyedWnderer
Instagram: widee_wanderer

Are you on Pinterest? Pin these!