How to Apply For Russia EVisa for Filipinos
Just recently, getting a free eVisa to Russia has been made possible for everyone who holds a Philippine passport! This article will give you the Russia Evisa Guide for Filipinos!
Have you ever thought about living in a fairy tale? Did you ever imagine yourself to be walking the wide corridors of a majestic palace or hear your crunching steps as you make your way through snowy roads? How about watching famous Russian ballet renditions of The Nutcracker or Swan Lake?
Well, let me tell you, those dreams are no longer far-fetched for us Filipino travelers. Just recently, getting a free eVisa to Russia has been made possible for everyone who holds a Philippine passport!
That's right, you'll no longer have to go through the lengthy process of applying for a Russia visa just so you can visit this European beauty. Through this newly-approved decree, you'll be able to visit all the famous landmarks and get a taste of the former Russian capital St. Petersburg, as well as its surrounding Leningrad region, starting October 1, 2019.
Previously, we mentioned in this article what the traditional way of getting a Russia visa was. This is still applicable if you want to visit other cities like Moscow, Yekaterinburg and all the other parts of the country. However, there's also an easier way to get into the areas of St Petersburg as well as the Leningrad region by getting the free eVisa.
Read on to know more about the process and other things you should remember so you can book that trip to Russia, stat!
IMPORTANT NOTICE: Unified e-visas are currently not issued.
Russia eVisa Update for 2021
The Prime Minister just approved a single entry EVisas for 2021
Instead of limited places (St. Petersburg and the Leningrad region), you can travel all over Russia
Validity is extended to 60 days, the old one was only 30
You can travel to Russia for a maximum of 16 days (it was only 8 before)
Consular fee is USD 40 – it's not anymore free
Only a copy of your passport and a picture is needed – your accommodation reservation or other documents are not anymore needed
Processing will be 4 days
We will update you once the website and complete details are released by the Russian Ministry of Foreign Affairs. 

The Old Russia eVisa
The free Russian eVisa is only applicable to St. Petersburg and the Leningrad region.

Only the Russian eVisa is free, not your accommodation or any other documents required for an application of the said document.

Visitors are allowed to stay in the said Russian territories for 8 days within the 30-day validity period. 

Staying beyond the Russian eVisa validity and permitted stay period cannot be extended.

Applications must be made through the

Russian Foreign Ministry Website

. Remember to make an application between 20-4 days before your arrival in Russia. You must strictly follow this time frame.

Once you have a Russian eVisa, you are free to move within the areas specified by the conditions of the eVisa, except for places where special permission is required.

You don't have to apply for a Russian eVisa to enter the Far Eastern Federal District and the Kaliningrad Oblast if you already have an existing and valid Russian visa on your passport (which you can apply for by following

these

steps).

Having an existing Russian visa also allows you to enter the same areas covered by the Russian eVisa and beyond. 

The Russian eVisa also doesn't extend the validity of your regular Russian visa.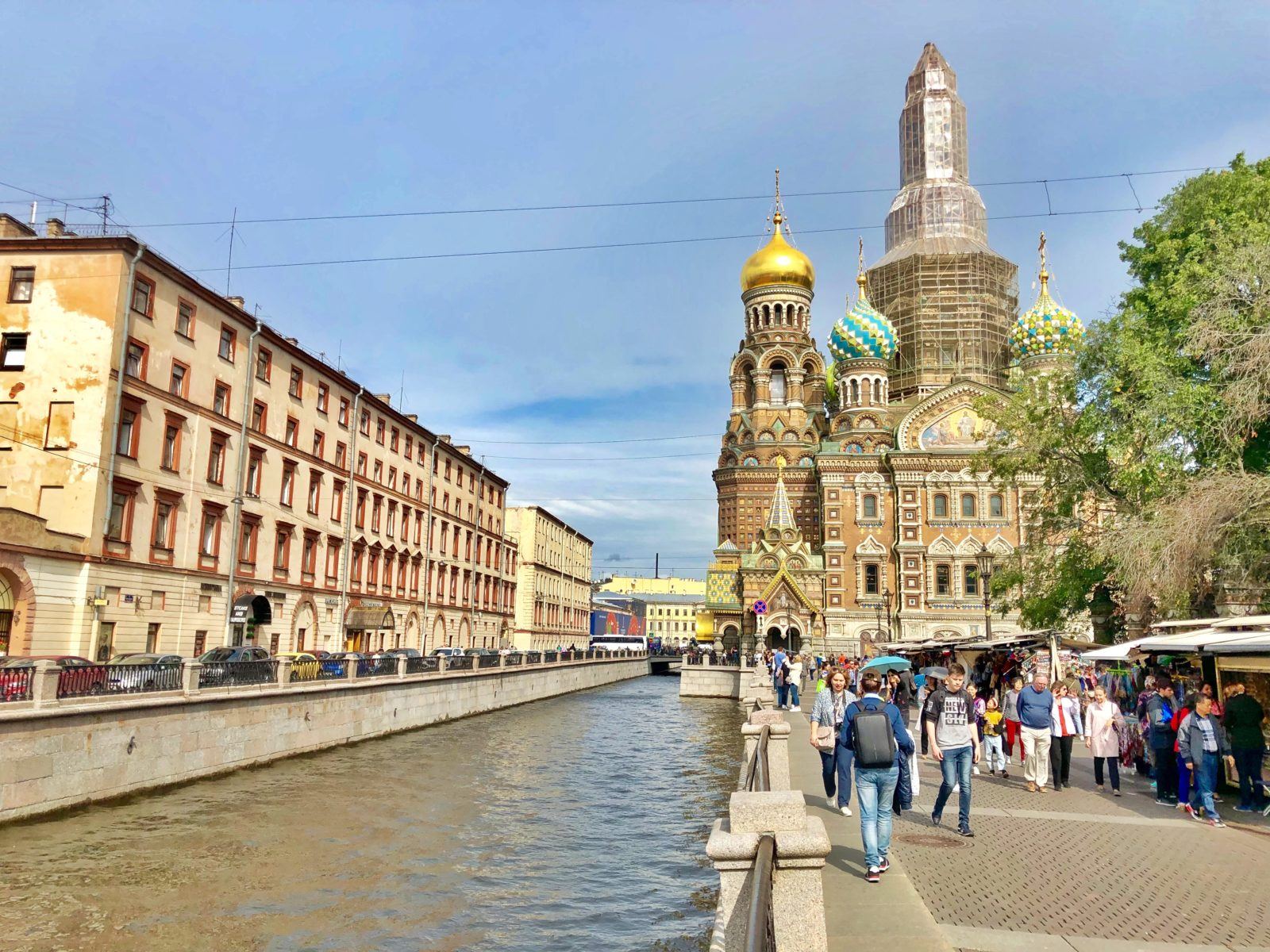 Places You Can Pass Through Once You Have the Russian eVisa (Old EVisa)
You may enter and leave the Russian Federation through the following checkpoints at the Far Eastern Federal District and Kaliningrad Oblast:
Air border checkpoints
Kaliningrad (Khabrovo)

Vladivostok (Knevichi)

Petropavlovsk-Kamchatsky (Yelizovo)

Blagoveshchensk

Khabarovsk (Novy)

Yuzhno-Sakhalinsk (Khomutovo)

Anadyr (Ugolny)

Ulan-Ude (Muhino)

Chita (Kadala)
Maritime border checkpoints
Kaliningrad (Kaliningrad, Baltiysk, Svetly)

Vladivostok

Zarubino

Petropavlovsk-Kamchatsky

Korsakov

Posyet
Railway border checkpoints
Mamonovo

Sovetsk

Pogranichny

Khasan

Makhalino
Automobile border checkpoints
Bagrationovsk

Gusev

Mamontovo (Grzechotki)

Mamontovo (Gronowo)

Morskoje

Pogranichny

Sovetsk

Chernyshevskoye

Poltavka

Turiy Rog
Who Are Eligible To Apply for an eVisa to Russia?
These 53 countries, including the Philippines, are eligible to apply for a Russian eVisa:
Austria

Andorra

Bahrain

Belgium

Bulgaria

China (including Taiwan)

Croatia

Cyprus

The Czech Republic

Democratic People's Republic of Korea (North Korea)

Denmark

Estonia

Finland

France

Germany

Greece

Hungary

Iceland

India

Indonesia

Iran

Ireland

Italy

Japan

Kuwait

Latvia

Lithuania

Liechtenstein

Luxembourg

Malaysia

Malta

Mexico

Monaco

The Netherlands

North Macedonia

Norway

Oman

Philippines

Poland

Portugal

Qatar

Romania

San Marino 

Saudi Arabia

Serbia

Singapore

Slovakia

Slovenia

Spain

Turkey

Sweden

Switzerland

Vatican

Requirements for a Russian eVisa Application 
A passport which should be valid for at least 6 months from the date you submitted your application for a Russian eVisa and with blank pages for border crossing stamps

Filled out a copy of the Russian eVisa application form

A digital copy of your passport size photo

Details of your hotel/accommodation in Russia to be provided on the Russian eVisa form – if for old evisa
Step-By-Step Process in Applying for a Russian EVisa 
Step 1: Visit evisa.kdmid.ru – Please note that this is currently not updated for 2021 applications
Step 2: Click on any of the two border crossing points to start your Russian evisa application. (Tip: Filipinos only have the option to enter through the Kaliningrad Region and choosing any of the two will still redirect you to it).
Step 3: Click on the "Fill in an evisa application form" box to be redirected to the page where you may start filling out an application form for a Russian visa.
Step 4: You'll find a page where you can choose your nationality and the place of visit. At the moment, only the Kaliningrad Region is available for Filipino passport holders who want to get a Russian evisa. Make sure to read through the instructions and tick on the boxes at the bottom of the page before clicking "next".
Step 5: You'll be redirected to a page where you'll find your Russian evisa application ID number. Remember to save this information (and print it as well) as you'll use this to check the status of your application as well as retrieve any information.
Step 6: Clicking on "next", you'll proceed to a page where you'll have to put in your email address, and password. 
Step 7: This page will ask you for your personal details like your nationality, full name, sex, date of birth and place of birth as stated on your passport. Answer these questions and the following ones accurately to avoid any problems with your application. Click "Next" when done.
Step 8: On this page, you'll be asked to tell more about your upcoming trip to Russia. You'll have to provide your intended travel date to Russia, the purpose of your visit, as well as the hotel where you'll be staying once you're there. You'll also be asked if you've ever been to the country before.
Step 9: The next page requires you to put information about your passport. Fill in the boxes carefully.
Step 10: The next page will ask you to provide your residential address as well as your occupation. You have the option to choose whether you're studying, working, or not.
Step 11: You'll be asked to provide information on your Relatives in Russia, if you have any.
Step 12: Proceeding to this page, you'll then be asked to upload a copy of your recently-taken photo. Remember to follow the photo requirements to avoid having any problems with your application.
Step 13: The next page will be a summary of the information you provided upon application. Make sure you read through them carefully so you may edit any of the boxes if there are any mistakes or misspelled words.
Step 14: Once you're done reviewing all your information, you may tick the 4 boxes on the bottom of the page and then "Save and Submit" your Russian eVisa application.
Step 15: Wait for the Ministry of Foreign Affairs to process your application and send you an email with your Russian eVisa.
Step 16: Print out your Russian eVisa and bring it with you on your trip to Russia.
Step 17: Present your Russian eVisa as well as your documents at the airport as well as to the Border Service Officer at your point of entry to Russia to get your passport stamped.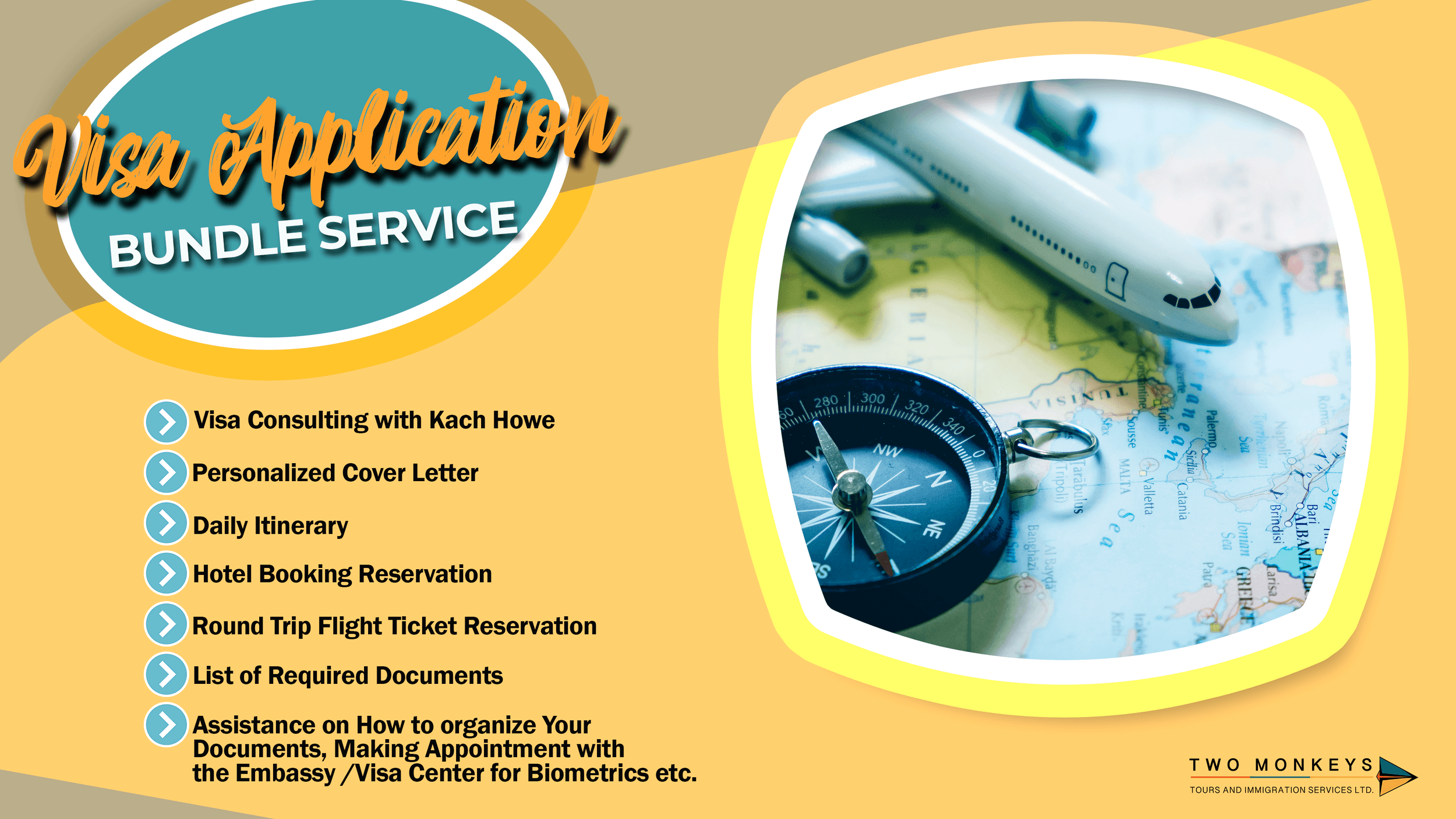 Frequently Asked Questions About Applying for a Russian eVisa
1. Do I have to provide anything when applying for a Russian evisa?
Not at all! Unlike a regular Russian visa, a Russian evisa doesn't need any other document to confirm details of your travel to the country. Convenient, right?
The only thing you probably need to provide is your hotel's name, address, contact number, and email address apart from your own personal information.
2. How long does it take to issue a Russian evisa?
It won't take the Ministry of Foreign Affairs longer than 4 calendar days (Yes, those aren't working days, but calendar days!) from the day they receive your completed application.
3. How does the duration of the Russian eVisa work? How long can I stay in Russia in total?
Although the Russian eVisa allows you to stay for 8 days in their country, it doesn't necessarily mean you can consume a total of 192 hours within their territory. Your period of stay starts at midnight on the day you entered the country, regardless of the actual time of entry.
For example, your Russian eVisa is valid from September 9 to October 8 and you plan on arriving to Russia on September 15 at 6 PM. This already counts as your first day in Russia. You need to exit Russia before September 22 at 11:59 PM instead of September 23 at 6 PM.
4. What types of visas are allowed for the Russian eVisa application?
You may choose from any of the following:
Business Visa

Tourist Visa

Humanitarian Visa
5. Can I visit any other area in Russia while on Russian eVisa?
No, the visa is only valid specifically for St. Petersburg and Leningrad Regions. Your point of entry is only through the specified areas within the Kaliningrad region.
6. Does having a Russian eVisa guarantee my entry to Russia?
No. Granting you entry to the country is strictly under the discretion of the Immigration Official, just like in any other country you'll visit. Just make sure you have your documents with you at all times in case they ask for them.
7. Traveling to Russia sounds expensive! Is that really the case when it comes to St. Petersburg?
If you have been to any European countries in the past, then you already have a basic idea of how much you'll be spending while in St. Petersburg. It's definitely more affordable than Moscow and you'll spend around the same amount as you'll do with other European countries.
Entry to local attractions like museums ranges from ₱150-500 on average while public transportation would cost you around ₱250 at most if you're just going around the city. Food is also affordable, ranging from around ₱150 to ₱700 a meal, depending on your choice of meal.
Accommodations are pretty inexpensive, too. You just need to be very wise in choosing and planning the dates of your trip. During off-peak seasons, your accommodation can go to as low as ₱250!
In general, expect yourself to spend around ₱3500 a day when in St. Petersburg.
8. When is the best time to visit St. Petersburg?
If you want to make the most out of your trip to St. Petersburg without thinking so much of the budget, the best times to visit are from the middle of June until September. Since this is summer season, you'll get to experience almost 24 hours of daylight and sunshine in the city!
However, if you are targeting the most affordable times to visit Russia, you can either go around late August, November or March.
9. Where should I go to St. Petersburg?
Russia, in general, has so much to offer visitors with its rich culture and history. St. Petersburg doesn't fall short of all these historic landmarks, museums, and other tourist attractions that you'll surely enjoy. You can read our detailed guide here with a sample itinerary.
The Hermitage Museum- This is one of the world's largest museums and is also one of Russia's pride. Inside are almost 3 million art pieces and artifacts consisted of paintings, sculptures, archeological documents and so much more. 
The Church of the Savior on Spilled Blood- This is one of the most well-known St. Petersburg landmarks and it's easy to see why. You'll fall in love with its majestic interiors filled with marvelous works of art.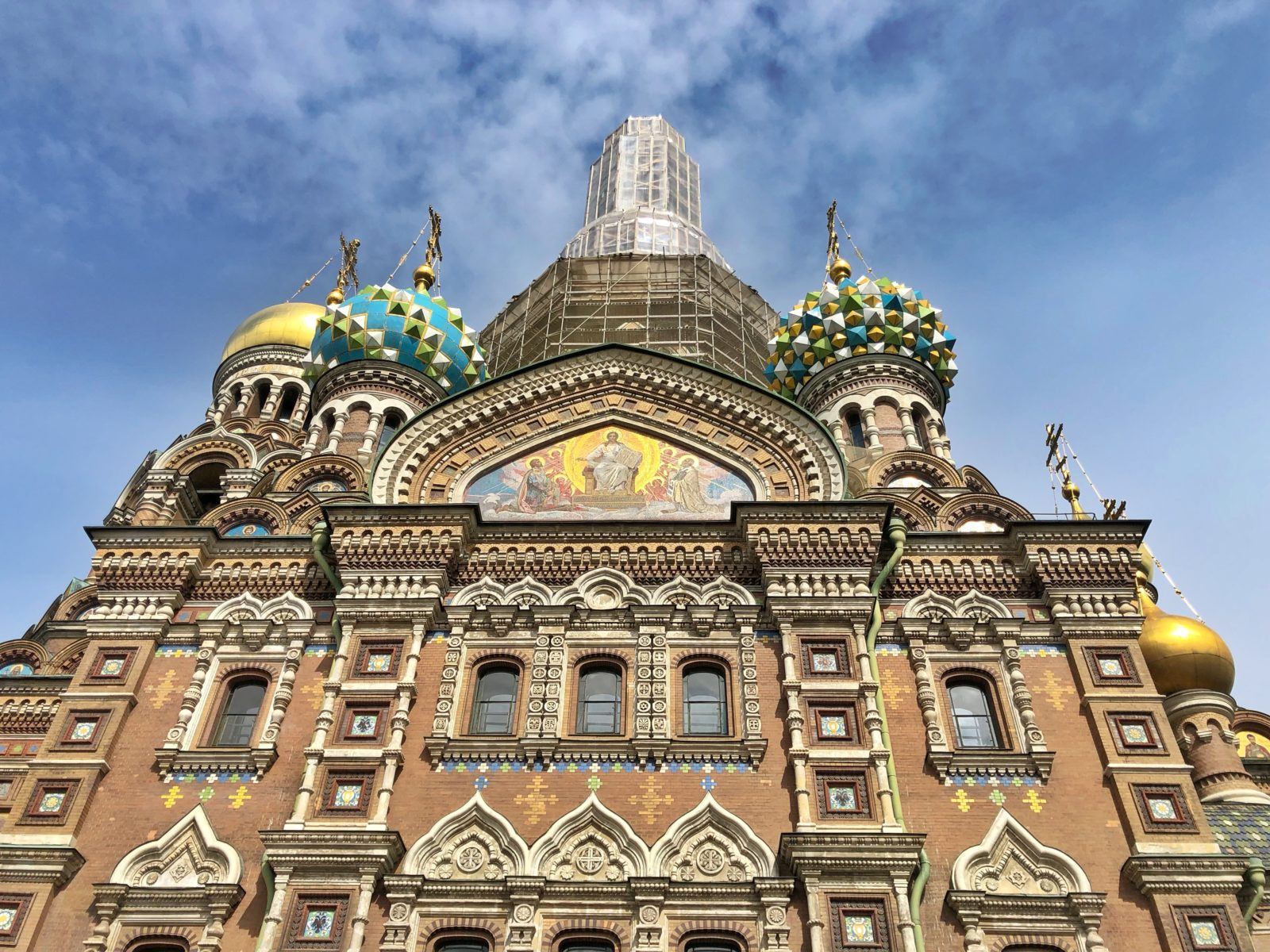 It's also interesting to note that this place was built on the site where Emperor Alexander II was fatally wounded by his opponents.
Peterhof Palace- Dubbed as the "Russian Versailles", the Peterhof Palace is a series of palaces and gardens that took its inspiration from the Palace of Versailles in France.
Here, you'll enjoy walking around an expansive garden, lots of fountains and of course, the grand palace itself.
Mariinsky Theatre- No trip to St. Petersburg will be complete without watching a ballet performance at the Mariinsky. This is where you'll get to witness some of Russia's most talented ballet dancers in action.
Palace Square- This is probably St. Petersburg's most famous public place. Marvel at its grand architecture, courtesy of an Italian architect who constructed it for 8 whole years. This is also where concerts and other cultural activities are being held during the summer.​

Are you on Pinterest? Pin these!