How To Provide Proof of Onward Travel – Rent a Flight Ticket
Have you experienced entering a country without proof of your onward travel?
Are you the type of traveler who loves to wander at a certain country without any specific amount of time?
Well, traveling to a different country with only having a one-way ticket is very risky!
I know that it is really awesome to travel without thinking about the limited time that you have in a country. Especially if you know to yourself that you would only explore the place and definitely not going to stay there as an illegal immigrant. Unfortunately, we can't just tell the immigration officers that. We need to provide proof of onward travel to ensure the officers that we will go out of the country at a specific time and date.
What is Proof of Onward Travel?
Before telling you the ways on how to provide proof of onward travel, let's discuss first what it is and why we need it.
Basically, a lot of countries now are requiring tourists to provide a copy of their onward travel to prevent illegal immigration. Yes, it is the main reason. We all know that it happens to a lot of countries. There are a lot of people who stay in a certain place illegally. Government officials want to make sure that you will not abuse their tourist visa and that you're actually planning to fly out at a certain time. However, it doesn't matter whether you're going back to your homeland or not, for as long as it's out of their country.
By considering all these, we are still lucky that there are legal ways to provide this proof of onward travel requirement without you taking a risk of being deported.
List of Countries that Require Proof of Travel
Surprisingly, there are only a few countries that require proof of onward travel. These countries include the United Kingdom, New Zealand, Peru, the United States, Indonesia, Brazil, and the Philippines. However, don't be too confident because you'd still most likely be denied onboarding a flight.
The reason is very simple. Even though the country doesn't require you a proof of your onward travel, an airline might still deny your boarding pass.
Airline Rules Implementation
If you plan on overstaying in a certain country, you will definitely be fined. But not only you, the airline that allowed you to enter will also be fined. Also, if they allowed you but the immigration officials refused to let you enter, the airline would be responsible for flying you back to your homeland with them shouldering the costs. And of course, airline companies don't want that to happen. If you can't show them proof of your onward travel, then there is a high chance that they will not allow you to board. Unless you're willing to buy a return ticket on the spot (which of course would be more expensive than you're willing to pay for).
Is the Onward Flight Rules Traveler-Friendly?
The answer to that question is definitely NOT. I truly understand the pain of having to stay in a  country for a limited time. Especially if you're not planning to stay in one area only. Most of the time, travelers or digital nomads tend to go to one place to another to explore. Providing an onward flight can mean, buying a ticket that you will not probably use or making your stay limited. And this sucks, we have to admit that! However, we also have to understand that these laws exist for legal purposes. Even our own countries have the same law to prevent tourists from illegally staying in our homeland. We, as travelers have to respect a country's rules and regulations regarding this matter. Please do remember that you should have enough money to fund your trip, and that includes your return ticket to your country.
Ways To Provide Proof of Onward Travel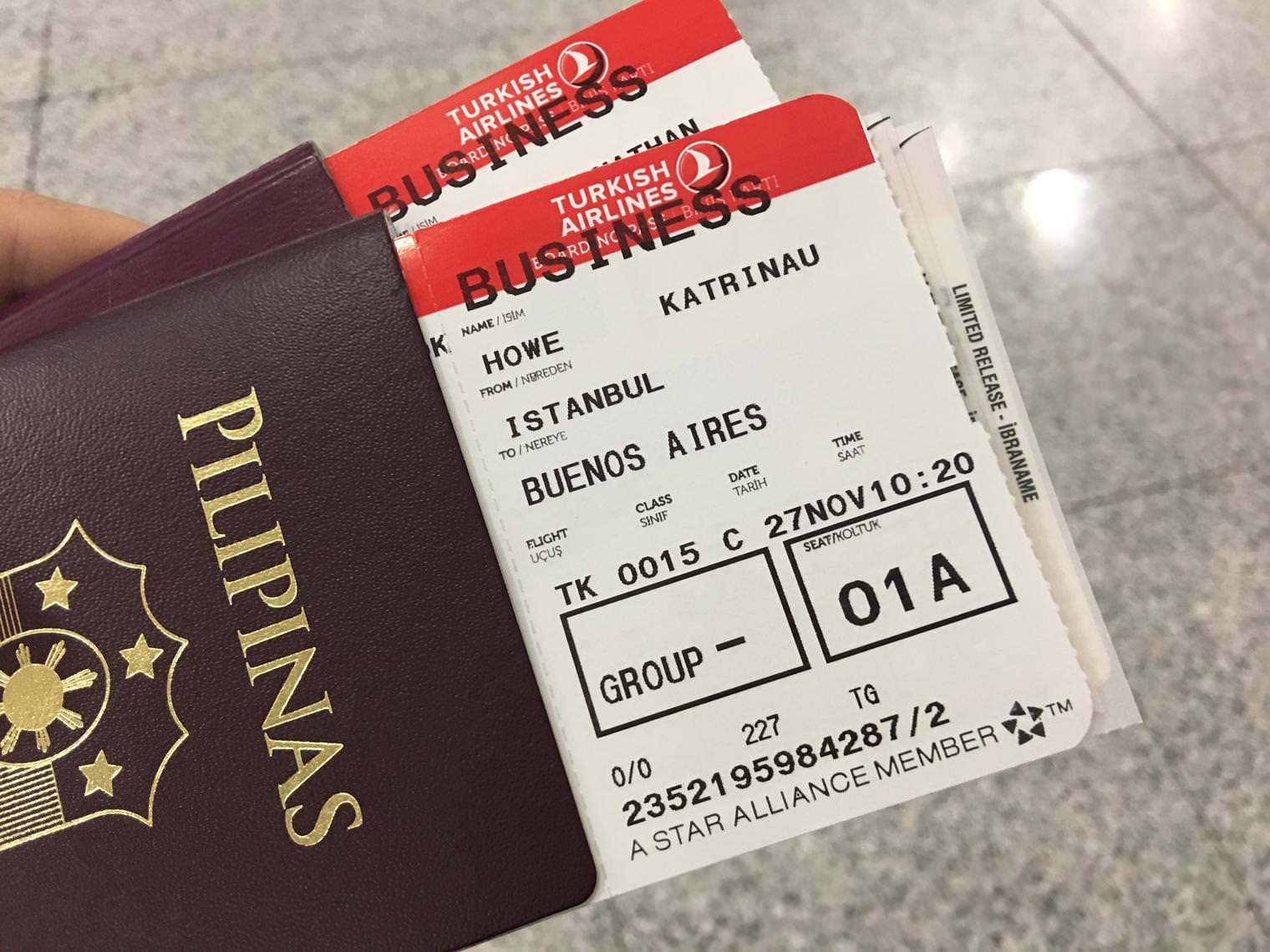 1. Book a Refundable Ticket
Buying a refundable ticket is possible. How does it work? Book a refundable ticket on your trusted airline (any airline is possible for as long as they offer a refund) before you leave your country. The moment you arrive at your destination, just cancel your exit ticket and wait for a refund. A refund may take for some time (like days, weeks, or even months), but if you chose this method on providing proof of onward travel in the first place, then it means that you're also willing to wait for the refund even if it takes quite a long time.
Please make sure to read the airline's guidelines and reminders regarding the refund, as some airlines charge cancellation fees.
2. Buy a Ticket with 24-hour Free Cancellation
There are some booking websites that provide a 24-hour free cancellation. The process is simple, you just have to book a returning flight right before you head to the airport. Simply show the airline or immigration officials a copy of your booking (either printed or a screenshot on your phone). When you arrive at your destination and pass through the immigration, just simply cancel the booking for free and get a full refund.
Please be reminded that it should only take you 24-hours for your cancellation to be free. So I really recommend counting the number of hours you will be traveling (air travel time) until you arrive at your destination. Though 24-hours is a long time, still better to be safe than sorry, especially if you're traveling to a country that is really far from your homeland.
This is by far the best option that we have here. If you don't want to pay for the return ticket upon buying it, though you would still get a refund, buying it would mean that you will shoulder the payment. And if you don't want to pay the full price of the ticket right away, then renting a flight ticket is highly recommended. Mr. and Mrs. Howe- Rent a Flight Ticket offers a rent-a-flight-ticket service with a cheap price of $30 USD per round trip ticket. They also offer free automatic cancellation. Please visit their website to learn more about the services offered.
4. Book a Cheap Ticket from Budget Airlines
Now, if you don't mind booking a ticket from a budget airline and paying for the cheap price ticket, then just go for it! Book that ticket, even though you're probably not gonna use it. Sometimes it is better to sacrifice, especially if you don't have any choice, right?
You don't need to worry though, some airlines offer the cheapest one-way ticket, maybe around $50. So, if you're willing to sacrifice that one-way ticket then this option might suit you.
5. Use your Airline Points to Cancel your Booking
If you travel often, you will most likely have a lot of points or miles on your travel reward credit cards. Good news! You can use these points to book a flight and have the ability to cancel it. Of course, you can refund your points right away. You just have to call your reward credit card provider and ask them to book a refundable ticket for you using your points. This method is almost similar to buying a ticket with 24-hour free cancellation. You can cancel your booking within 24-hours (or sometimes it depends on your reward credit card provider because it can be longer than 24 hours). The only difference is that you don't need to use your money on buying the ticket, but you can expect your refund instantly.
Can I just Forget my Ticket?
This method might be one of the options but WE DO NOT RECOMMEND it. Please remember that forging or buying a fake airline ticket is illegal. If you forge your ticket and show it to the immigration officer, you are technically lying and breaking the law. If you get caught, please know the consequences. You might be fined, prosecuted, or the worst, you could end up in jail. Buy and use a fake ticket at your own risk.
Please Do Not Panic
If you're a traveler who prefers to travel using a one-way ticket, or if it's your first time trying to travel with a one-way ticket, it is most likely that they will ask you for proof of onward travel. Do not panic, we are considered lucky since there are legal ways that we can choose from to provide proof of onward travel (except forging a ticket of course). Just remember to always take considerations and prepare all the requirements in advance so that you will not have a hard time when the day of your departure comes. Sort everything out and have a wonderful trip!

Are you on Pinterest? Pin these!