Puerto Rican Cuisine: 10 Puerto Rico Dishes You Should Try on Your Next Visit
Craving for some delights on the Caribbean island? Why not try some of the most delicious Puerto Rico dishes that will satisfy your tastebuds?
Some of you might be thought that Puerto Rico is an independent country, but actually it's under the US administration. Puerto Rico is located in the Carribean area and surrounded by the beautiful Carribean beaches. Because of its location, Puerto Rico has so many seafood dishes and share the influences from other central America's countries.
Puerto Rico dishes might be not too popular in international. But every place always has its own signature. Not different from Puerto Rico, they had their own signature dish that you shouldn't just pass on it.
Here we have 10 different dishes from Puerto Rico that should be on your list to try.
1. Mofongo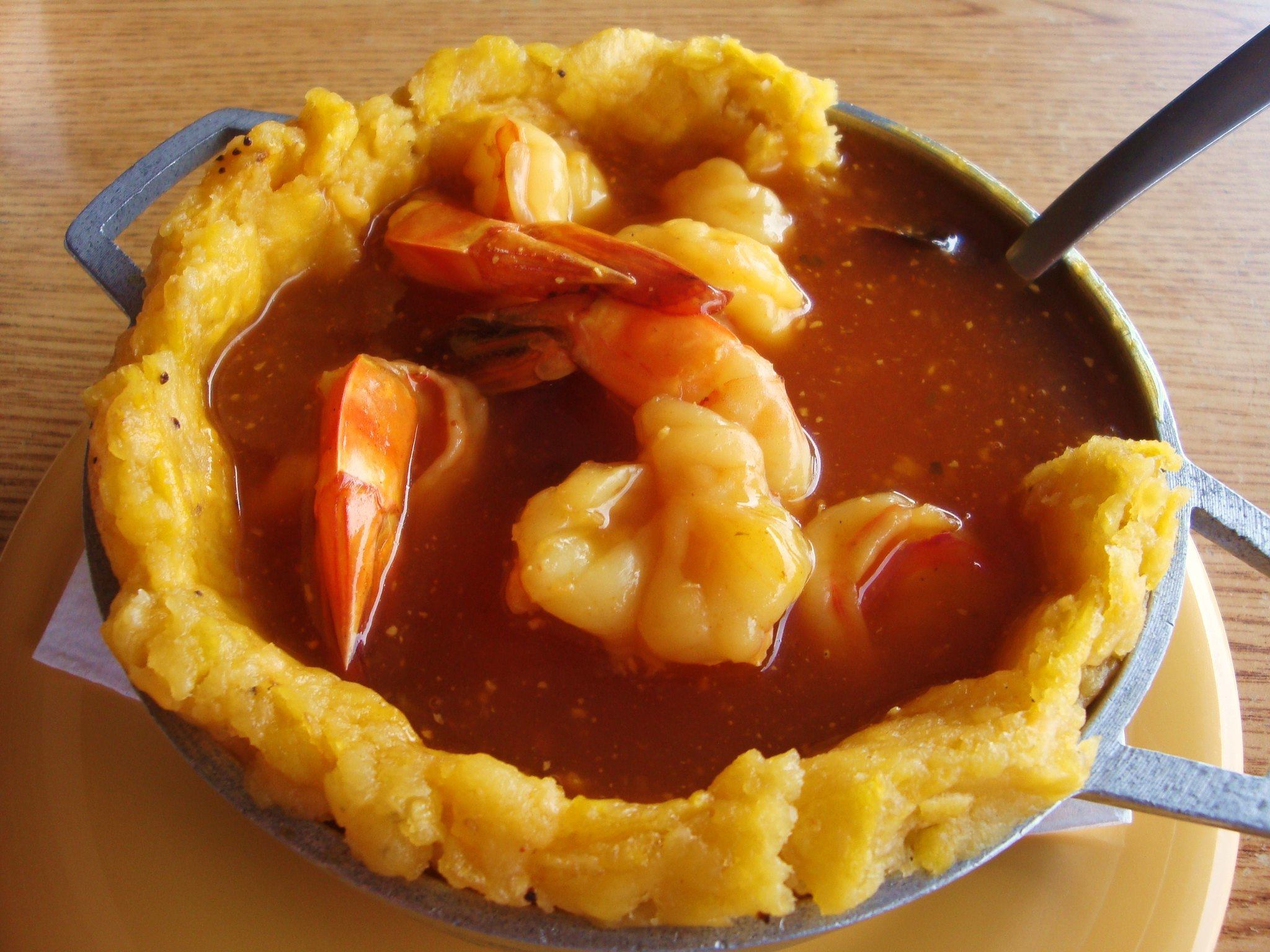 Mashed potato might be quite familiar for us and it has so many fans around the world. But have you ever tried mashed banana? If you want to try the taste of mashed banana, you can try Mofongo. This dish is a classic Puerto Rican menu that is quite flexible. Usually, it is made from a fried plantain that is seasoned with garlic and salt and pounded. Chicken, beef, prawn, or vegetables added on this dough as a filling or topping. This dish is better served while warm.
Besides Puerto Rico, Mofongo also quite popular in the Dominican Republic, Cuba, and some of the big cities in the US.
2. Tembleque
Dessert always had a place in our stomach, no matter how much food we've eaten. While you're in Puerto Rico, you should have to try their popular dessert called Tembleque. This dessert is a type of pudding made from coconut milk, salt, corn starch, cinnamon, and sugar. Sometimes milk, vanilla, clove, nutmeg and other seasonings like rum, extract orange, and coconut cream added to the mixture as well, but it's optional. Tembleque served along with almond, fruits, syrup, mint, or shredded chocolate.
You can find this dish everywhere and anytime you want to try, but Christmas and New Years are more special to savor its delicate taste.
Although Tembleque recipe originally came from Puerto Rico, other Latin America's have been adopted the recipe and developing their own type of Tembleque. In Brazil, for example, they called this type of dessert as Manjar Branco.
3. Bacalaitos
What are your favorite appetizers? With so many types of appetizers in this world, you might be made a list of your favorite. But it looks like that you have added one more item on the list. This Puerto Rican appetizers called Bacalaitos, and it's considered to be one of the best Hispanic appetizers.
Bacalaitos is a kind of seafood pancake and has savory and fresh flavor on it. It's best served while the weather is warm. The main ingredient of this dish is codfish which is soaked overnight to reduce the salt content in it. The soaked cod then seasoned with minced onion, red paprika, coriander leaves, and dried oregano.
4. Alcapurrias
Another plantain dish from Puerto Rico is Alcapurrias. The appearance of Alcapurrias somehow similar to corn dog but it's completely different. Alcapurria is a fritter made from plantain and cassava or yucca. The dough shaped to be cylindrical and filled with minced beef or pork.
You can find this fritter in Cuchifritos, it's a street stall that sells fried dishes including Alcapurrias. Because it has to be deep-fried in oil, Alcapurrias contains high calories in it. 1 roll Alcapurrias usually contains 232 kcal with 68% of fat, 20% of carbs, and 12% of protein. Although it tastes delicious, you have to set a limit on your Alcapurrias so it wouldn't interfere with your diet routine.
5. Tostones
Puerto Rican made a lot of dishes using a banana. Tostones are one of them. The name of tostones comes from Spanish which means "cheers". Tostones were made from sliced fried banana. This dish is not only popular in Puerto Rico, but also the Dominican Republic with the name of platano fritto, Cuba with tachino, Columbia with Patacón Pisao, Haiti with Bananes Pesées, and many others in Latin America countries. It has a texture like french fries.
Tostones generally served as an appetizer and served along with mayonnaise, tomato sauce, garlic or mojo sauce, and other spices.
6. Lechon
Puerto Ricans tend to love pork and they process it to have so many types of dishes. One of the most popular processed pork is, Lechon. They served Lechon on every gathering and most restaurants in Puerto Rico have this menu on their list.
This dish is not easy to make at home, because Lechon usually made from whole pork and after being seasoned, it will be grilled without being sliced in a small portion. Because of its huge size, Lechon needs a long time to be a perfect dish before it can be served. That's why this dish is often served during a big party and gathering.
Guavate city is the best place to enjoy this dish while you're staying in Puerto Rico.
7. Empanadillas
If you want to eat a small dish, you can have this snack. Empanadillas is a fried based snack and it is made from a dough with filling from meat like beef, chicken, prawn, or lobster, and sometimes they add vegetables as well on the filling. This dish is often served as appetizers, but you can also enjoy it anytime you want to.
Empanadillas shaped like a half-moon with crunchy texture on the outside and soft on the inside. If you're wondering, "Is it Empanadillas, not Empanada?" because both kinda look similar. You can differentiate the two dishes by looking at the skin dough. Empanadillas has a thinner skin dough than Empanadas. That's why Empanadillas is more crunchy than Empanadas.
8. Pastelon
You might be thinking that this dish is Lasagna. But, this is Pastelon, Puerto Rico's version of Lasagna.  It's also called Pin Pada and is made from sweet plantains, ground beef, tomato-based sauce, and cheese. They use seasoning like zaitun, sofrito, cumin, and oregano as well.
This Pastelon is not only salty but also has a sweeter taste than the original lasagna. Fortunately, you can find this dish in almost all of the restaurants and cafes in Puerto Rico.
9. Pasteles
A special dish for a special day. Pasteles are always on the table at the special days in Puerto Rico, like Christmas or New Year. You can find this dish in every island in Puerto Rico because it's really popular among natives.
The Pasteles dough was made from banana flour, grated bananas, yuca, potato, pumpkin, and milk. The mixture of the dough then place on the banana leaves and filled with minced beef and boiled vegetables. Then it will be wrapped up and steamed until the seasoning absorbed perfectly and the texture of the dough becoming chewy.
What makes Pasteles different from Tamales from Mexico is the main ingredient. The Tamales using corn starch and Pasteles using plantains.
10. Coquito
It's not complete without discussing Puerto Rican authentic drinks or beverages. The drink is Coquito and it has alcohol in it. It's generally served on holidays like Christmas and New Year. Coquito is a traditional beverage and easy to find.
Coquito at a glance looks like an Eggnog. But it's not! Coquito is not using egg on the ingredients, but Puerto Rican uses coconut instead. It's made from evaporated milk, coconut cream and milk, condensed milk, rum, vanilla, and often served with cinnamon powder. Coquito best served while it's cold.
That's not too much recommendation of Puerto Rico dishes. But you can explore more by yourself if you go there. At least you'll have small pictures of Puerto Rico dishes that might be inspiring you to want to try it for yourself. So, which one of those menus attracting your taste buds the most?

Are you on Pinterest? Pin these!