DIY Travel Guide to Puerto Natales, Patagonia, Chile
Puerto Natales is the closest city to the famous national park Torres del Paine. The small and peaceful city is located in the region of Magellan and Chilean Antarctica, on the shores of the Señoret Channel and Gulf Almirante Montt. It has a long history of sheep breeding and cattle raising, and you will have a good chance to see the so-called gauchos riding their horses, taking care of their sheep. Are you into breathtaking outdoor experiences you can stay for weeks here exploring the remote and beautiful nature. But Puerto Natales is not only a popular place for backpackers and hikers – but it also has a lot to offer when it comes to luxury hotels and fine dining. High season is between December and February, which is summer time here in Chile.
Travel tips:
Getting around: Pto Natales is a small city, and most people get around walking. A taxi is around 1.500CLP if you are just traveling within the center. It's a safe city – also at night.
Plastic bags: It's a plastic bag free city, which means you need to bring your own bag when shopping or buy the fabric bag offered at most supermarkets.
Cash and Currency: The currency is Chilean Pesos. If you are buying stuff or tours in smaller shops, staying at small hostels and eating at small restaurants you need to bring cash. Many places they don't accept credit cards.
Budget: This city is expensive so be prepared to use money here.
Visa: You will get three months visa when you arrive at Chile. You will get a PDI paper and it's important to save this until you leave the country.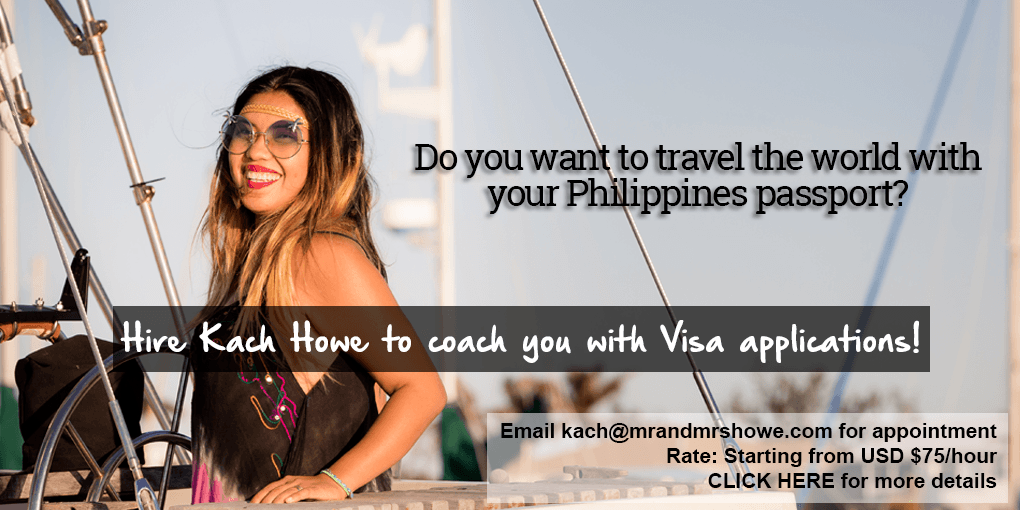 Travel Highlights:
Torres del Paine national park: You cannot miss out Torres del Paine national park – named 8th world wonder in 2013, and you are not in doubt why it got this nomination when you see the iconic three towers, the bright snow on Los Cuernos and the turquoise blue water in Lago Pehoe. There are a bunch of options to do in the park. Most people do the "W" trek in 4-5 days and the "O" in 8-10 days, but you can also do one day hike to see the iconic towers or 1-day hikes in the less touristic trekking trails.  It's the main attraction here, and thousand of people travel the long way to experience the park. If you want to stay overnight in the park remember to book accommodations with anticipation.
Kayak: Kayak is the perfect way to experience the beautiful and extreme nature of Patagonia from another perspective. You can do half-day trips close to Puerto Natales or a full-day kayak at River Grey and up to the iceberg-zone at Lake Grey where you can be lucky to kayak around turquoise blue icebergs from the glacier Grey. Are you experienced in a kayak and can´t get enough of exploring the nature and see remote glaciers you can do tours with Tutravesia who offers kayak for multiple days.
Rock climbing: Rock climbing is a big thing in Patagonia. You will find a lot of so-called conglomerates which is a rocky formation made of sand and stone. Its formation is like cement – perfect for rock climbing. You will find routes at Laguna Sofia and Cueva del Milodon, just 25km outside the city. Adventure Patagonia arranges half-day rock climbing for beginners with all equipment and lessons of how to do it. Furthermore, you will find boulders around the city. Just ask the locals.
Glacier boat trip: A couple of companies offer different types of boat trips at the fjords and rivers, but the most popular one (and less expensive) is the boat trip to see the two glaciers Balmaceda and Serrano. It's an interesting tour to the national park Bernardo O'Higgins that can only be accessed by boat. On the way back you will pass a ranch and get a typical Patagonian barbecue with among others delicious lamb meat for lunch.
Horseback riding and sheep shearing with the local gauchos: You can do horseback riding many places in Patagonia, also in the park. But if you want to try something more authentic than the more commercial activities you should do it with the local gauchos. It's a unique way to see how they live and here some interesting stories from the people who have lived here for generations.
Estancia La Península offers full day tours where you besides horseback riding will experience a sheepdog demonstration, sheep shearing and get a delicious Patagonian lamb barbecue for lunch. It's one of the most beautiful ranches located at the peninsula Antonio Varas just 30 minutes by boat from Puerto Natales, and nature is stunning and peaceful.

Places to Eat:
Puerto Natales have a lot of great restaurants, and you cannot leave the city without trying the lamb meat made the Patagonian way. When you are tired of eating lamb meat, you can continue trying some other great places to eat like the following.
El Living is the only vegetarian restaurant in Puerto Natales and its name kind of sum up the atmosphere; with all its coaches, pretty art and bright colors you get the feeling of stepping into a living room. They even have a nice garden for the sunny days. The owners are vegetarians themselves, and the mission with the place was to offer a vegetarian alternative because yes – Patagonia is all about seafood and lamb meat.  El Living also offers vegan, gluten- and lactose-free dishes and Jeremy, the owner, told us that only 15% of their clients are vegetarians. The food is healthy, colorful and delicious and you really get inspired to start experimenting with vegetarian food after trying some of their dishes.
The two brothers, a musician and a chemist, started this small restaurant with the passion for good homemade food and with a mission: to support the small businesses and to be an ethical restaurant. That is why you won't find big brands like Coca Cola or the commercial Chilean beer Austral, neither any dish with salmon. Pasta, bread and the cakes are made from scratch in the kitchen, and you will find delicious food for both meat eaters and vegetarians. The dishes are big and tasty – don't worry about leaving the place hungry! Enjoy the food with a juice made of real fruit or with the local beer "Hernandes de Magallanes." The brothers are even in the process of brewing their own local beer.
If you just pass by the restaurant, it will without any doubt catch your attention because it's a restaurant build inside containers. The idea of this was to make a common thread with the seafood theme and the design of the restaurant. The inside of the restaurant is cozy, the atmosphere is warm, and this is where you find the gourmet version of seafood in Puerto Natales. The mission of the restaurant is that all products are from Patagonia, always of high quality and it's where people go to eat good food.  The presentation of the food is almost art itself and adds up to the overall experience – it creates curiosity! I will recommend you to try something very typical Patagonia: the king crab and scallops. Are you into trying a whole well-prepared king crab this is the place! Are you more into trying different dishes of seafood I will recommend you to try some tapas and choose the main dish to try the wide variety of high-quality seafood that Patagonia has to offer.

Travel Budget:

Travel Itinerary (4 days):
Four days in Puerto Natales is not a lot of time, but with this itinerary, you will get the most out of the days without missing (too) much of this wonderful place.
Day 1: Take the boat trip to see the glaciers Balmaceda and Serrano and try the famous lamb meat of Patagonia. In the evening, go out and try seafood with Chilean wine or a local beer.
Day 2:  Take a Full Day Torres del Paine with a guide to see some of the most beautiful viewpoints of the park and get the history of the local animals, the park, and area. The ticket to the national park works for three days; keep it for day four so you don't have to pay entrance twice.
Day 3: Are you into outdoor experiences you can try a half day kayak, half day rock climbing and /or half day horseback riding. You can do one activity in the morning and the other in the afternoon.
Day 4: Do the 4-hour hike to see the iconic towers of Torres del Paine. It's an eight-hour hike in total, and that's why I put this tour on the last day because you are going to be tired the next day.

Where to Stay in Puerto Natales, Patagonia, Chile
Best Budget Hostel in Puerto Natales, Patagonia, Chile – Wild Hostel
With an excellent location right in the city center, Wild Hostel offers accommodations in Puerto Natales. The hostel is a 5-minute drive from the bus terminal and a 10-minute drive from the airport. Torres del Paine is a 2-hour drive away.
Rooms here all have a cozy decoration and are all equipped with newly renovated private or shared bathroom facilities. Additionally, some rooms have a city view, while others offer a garden view. At Wild, Hostel guests will find an on-site restaurant and bar. Guests are also welcome to relax in the shared lounge or the communal terrace. There are barbecue facilities and the property even has a tour desk.
Best Mid-Range in Puerto Natales, Patagonia, Chile – 

Viento Patagónico
Viento Patagónico is located in Puerto Natales. This hotel provides fully-equipped rooms within a 2-hour car drive to Torres del Paine National Park. Milodon Cave is a 20-minute car ride from Viento Patagónico. The Puerto Natales Bus Station is a 2-minute walk away.
Rooms at Viento Patagónico will provide you with a TV and a minibar. Complete with a microwave, the dining area also has an electric kettle. Private bathrooms also come with a shower. Extras include a safety deposit box.
Best Luxury Hotel in Puerto Natales, Patagonia, Chile – The Singular Hotel
Set against the impressive backdrop of the Patagonian fjords of Last Hope Sound and the Andes mountain range, The Singular Patagonia Hotel offers luxury accommodation in Puerto Bories, a 10-minute drive from Puerto Natales.
The spacious and elegant rooms at The Singular Patagonia Hotel are equipped with floor to ceiling, 6-meter-wide windows, for guests to be able to appreciate the undisturbed panoramic views offered. Each room also features an en-suite bathroom with a separate bathtub and shower, as well as a large executive working desk, a seating area, a minibar, a cable TV and a safety deposit box.
Guests staying at The Singular Patagonia Hotel can enjoy traditional Patagonian meals, including Magellan lamb and King Crab, at The Singular restaurant. El Asador also offers a variety of grilled meats from the region, in a more casual environment. Guests can also enjoy cocktails and drinks at the property's bar.
Additionally, The Singular Patagonia Hotel offers guests access to an indoor pool, an outdoor seasonal pool, and a sauna and hot tub. A range of beauty and relaxing treatments are also available at the property's spa and wellness center.

About the Writer
I am Nana, 29, a Danish girl living together with my Chilean husband at the end of the world; Puerto Natales, Patagonia – Chile. I used to work in an IT department in Denmark, but moved to Chile in September 2016 to start a new life. I work as Marketing and Sales Manager for one of the most beautiful ranches in Patagonia and in my time off I am discovering the remote and amazing nature in the area – both my husband and I are outdoor people and we love to hike, camp and explore.
Social Media:
Blog: patagoniadreaming.com
Facebook: Patagonia Dreaming
Instagram: patagoniadreaming

Are you on Pinterest? Pin these!