Praslin Travel Guide: A Luxurious Island Paradise in Seychelles
Dreamy and relaxed, Praslin Island in Seychelles is a tropical destination about 45 km northeast of Mahé. It is the second largest island in the Seychelles and the better choice if you prefer a quieter and slower paced life compared to the busier and more crowded Mahé.
Even if Praslin is smaller, the ambiance is nicer and you still get the essentials like groceries, ATMs, a good accommodation selection, plus a nice airport and jetty port.
But more important, Praslin is beautiful and there are loads of things to keep you occupied here. For one, the Vallée de Mai National Park at the center of the island is stunning. This is where you can find the famous nut of Seychelles called Coco de Mer. They told us that you can only find the rare Coco de Mer in Seychelles!
Also, in Praslin there are lots of small islands nearby so go exploring with Praslin Boat Tours and get around the small islands. Snorkeling is also great here. There are several sites to visit and there is sure to be one near you anywhere you are on the island.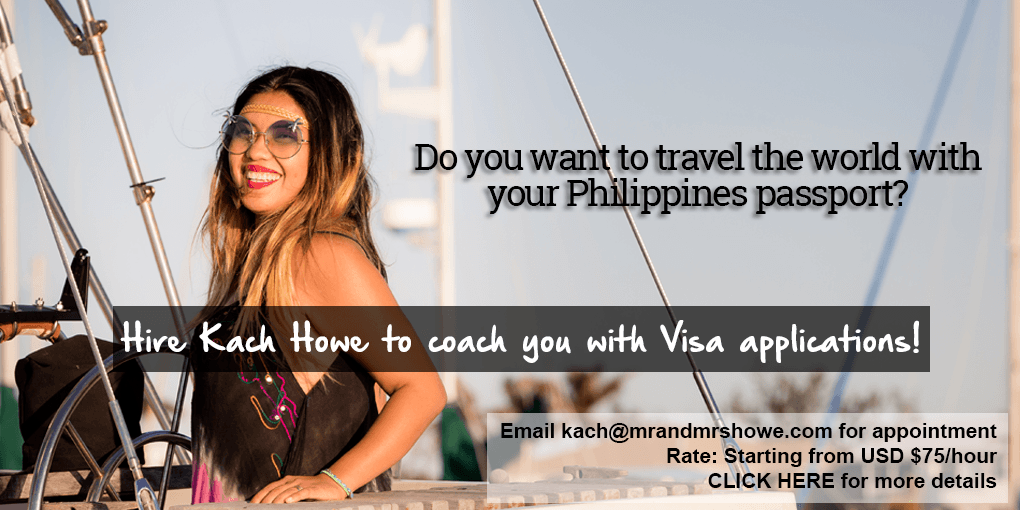 Saying Hello to Praslin Island
Seyvillas arranged our trip from Mahé Island to Praslin Island. In English, it is pronounced Pras-lin but it is Pra-ley in Creole. We went by ferry early in the morning. The ferry port is not too big and it is not too far from our accommodation in Mahé, which is Hanneman Holiday Residence. It is only a convenient 10-15 minutes drive away!
In the port, we checked-in our luggage and checked our passports and they gave us the ticket to get to the ferry. The ferry is decent-size. It can probably carry 80-100 people. There is a business class, which is a bit pricey, but the economy class is okay. It has a comfortable chair and enough leg room for guests. There is also an open deck where you can sit outside and enjoy the fresh air. However, you may want to stay inside the ferry because the waters can be really rough and you can get wet if you decide to sit outside!
The ferry journey to Mahé to Praslin took two hours. When we got off the ferry, a staff from The Creole Travel Agency approached us and assisted us with the transfer. In the shuttle bus, there were about 10 people and each one of us was dropped at the hotel.
A Lovely Stay at Le Duc Hotel
We stayed at the Le Duc Hotel. It is a boutique hotel located in Curieuse Bay. It is near the bigger hotels in the area, as well as guesthouses. There are really lots of guesthouses here because it is the popular choice for most tourists on an extended stay as it is more budget-friendly. But if you want a luxury experience in Praslin, a lot of five-star hotels and boutique hotels await. You will not run out of choice!
Le Duc Hotel is sitting next to the beach. The swimming conditions are ideal year-round. In the morning, you could go for a walk along the beautiful 2 km sandy beach. It goes without saying that sunsets are also lovely here!
There are a couple of nice sandy beaches in Praslin – the Grand Anse and Curieuse Bay. If you are a beach bum, you will definitely enjoy this place.
Le Duc Hotel features villas that offer a luxurious experience on the island. We stayed in a superior double bedroom villa, which may also suit for some honeymooners because of its feature of an open-bathroom and shower.
Other accommodation options include five standard suites, 20 superior rooms, four large family suites, and four honeymoon suites. The honeymoon suites are good for two people, the standard and superior rooms for three, and the family suites serve four and six guests.
Amenities include air-conditioning and ceiling fan, comfortable beds, en-suite bathroom with hair dryer, private balcony, cable TV, mini-bar, tea and coffee maker, Nespresso machine, and Wi-Fi access.
Also, the hotel has a really relaxing ambiance with a beautiful garden and a magna pool that uses natural ocean minerals for a spa therapy experience.
There is also a new gym next to the pool. It is fully equipped with state-of-the-art equipment to keep you active and healthy while on holiday. It is free to use for all guests!
Also, there are three restaurants on-site. Le Dauphin offers Creole fusion cuisine. Meanwhile, Café des Arts offers a fine-dining seafood experience. It is set on the beach and is one of the most popular restaurants in Praslin. Finally, the Chill Out Bar serves fine tapas, along with good drinks and entertainment. It is open until late and you can still eat at 2 AM!
We are lucky because we have a half-board complimentary stay so we have free breakfast and dinner.
The breakfast they serve composed of traditional Creole food and Continental as most guests are Europeans. Another highlight is the beach bar where you can pick a sunbed and enjoy drinks after an eventful day.
The hotel is also near the village where you could buy some food, go to restaurants, or take cash from the ATMs or money exchange establishments where you can get rupees. There is also a Praslin Museum next to our hotel if you want to know a bit of history about the place. In all, the location of Le Duc Hotel is really ideal if you want a convenient stay in Praslin.
Unraveling the Beauty of Praslin Island
On our first night at the hotel, we had an a la carte meal and met Derek, the marketing consultant. He was very friendly and he told us about the history and geography of Seychelles, where to go and what to do around the island, as well as the best place to see the Coco de mer.
On our next day, we had a boat trip and we were shocked to know that it is a private boat trip just for two. It was the start of a wonderful Praslin Excursion. The boat trip brought us around the Curieuse Island and into three different smaller islands, too. We saw a lot of nice beaches and private resorts.
We first got off Cousin Island. It is a protected nature reserve famous for birds. It is like a bird nesting habitat. We got off the boat and into a smaller boat that took us to the island for a small tour that costs 500 rupees. We went for an hour walk and saw a lot of different kinds of birds and huge tortoises. They said you can only find these tortoises in a few countries!
Next we went to Curieuse Island for a barbecue lunch. It is a big island with a nice view point and more tortoises. Most people who go on a boat excursion stop by here for food because this is the only place where they are allowed to have a barbecue lunch.
We had a chef with us and he prepared our food – lots of grilled chicken and fish, some sausages, and nice Creole salads with dried fish, tomatoes, cabbage, and lemon dressing.
After our lunch, we explored the viewpoint. Then, we had a little swim but the waters were rough so we moved on to another site for snorkeling just near Curieuse Bay. It is a small island but really good for snorkeling. There are lots of fishes and corals!
Then we went back to our hotel and turned into our villa where we relaxed in our private pool. It is very convenient since the main swimming pool in the hotel is packed with guests!
To finish a lovely day in Praslin Island, we had a lovely buffet dinner – one of the best ever! The food was good quality and the selection is nice. They have really nice salads and Creole curry and rice. The pudding was so good – bananas, coconuts, and coconut milk! It is mostly delicious tropical food.
After, they invited us to go to the Chillout Bar and try some of the tapas but we were so full because we ate a lot in the buffet. But this bar is really popular on the island if you want to party or have some good tapas.
Finally, we left Praslin by plane transfer arranged by Seyvillas. It is only a small plane that can carry around 10-15 people. It was a short flight, around 20 minutes. But it was relaxing. The good thing about flying between the islands is you get a good aerial view of the islands and there is no seasickness from the ferry – take note!
Must-See Attractions For You
Make sure you get to see the best of the island. Here are some really wonderful attractions that you have to visit when you are in Praslin Island:
Vallée de Mai National Park – A birding hotspot, this national park is a stunning destination that is on the World Heritage list. You can find the coco de mer palm here, too. There are three hiking trails and free guided visits.
Giant Tortoise Farm – This wildlife reserve in Curieuse is famous for its giant Aldabra tortoises. Make sure you stop by when you go on an organized boat excursion.
Anse Lazio – A picture-perfect beach located in the north of the island, this place is surrounded by palm trees, granite boulders, and is popular for snorkeling.
Anse Marie-Louise – This is the prettiest spot on the southern end of the island. Just pull over at the side of the road and enjoy the view!
Grand Anse – Another beautiful beach, the Grand Anse has shallow waters that make it ideal for children.
10 Frequently Asked Questions About Praslin Island
1. Is it possible to find accommodation on a budget?
Yes. There are affordable places to stay, particularly guesthouses.
2. Are there cheaper options for food?
Of course! Check out the shore-edge restaurants and enjoy Creole staples like grilled fish and chicken curry.
3. Where can I exchange money?
There are currency exchanges in the village and ATMs are available, too.
4. Are credit cards accepted?
Yes!
5. How much is snorkeling activities?
It usually costs $128.
6. How can I go to Praslin Island from Mahé Island?
The more affordable option is to take a ferry but you can also fly from Mahé to Praslin.
7. Do people speak English?
A good level of English is spoken so you will not have a hard time.
8. Is it safe to organize a trip for myself?
Yes. Travel to the Praslin Island, or the Seychelles in general, is safe and easy.
9. What is the high season for travel?
The busiest times are December to January and June to August. If you are traveling outside of these months, it is not necessary to book ahead and you can enjoy more flexibility.
10. What is the weather like?
Temperatures rarely drop below 24 C so you do not really have to worry about cold weather.
Are you on Pinterest? Pin these!