A Detailed Guide For Your Journey To Moroni, Comoros
The Comoros is an off-beaten track in East Africa formed by Ngazidja (Grande Comore), Mwali (Mohéli) and Nzwani (Anjouan), three major islands in the Comoros Archipelago, as well as many minor islets. The islands are officially known by their Comorian language names, though international sources still use their French names (given in parentheses above).
Some people don't even know this country exists, but soon, the whole world will know about Comoros. Just give it some time, and it could be a very good tourist destination once it is developed and promoted well 🙂
VISA APPLICATION
Being a Philippine passport holder, I was able to get Visa on Arrival. You just have to fill out the form and pay the visa fee. I didn't expect that I have to pay for it because nothing is written online about it. Haha! Good thing I have enough cash! So the visa fee is either 30 Euros or 50 USD— fixed price. So you see, it's a lot cheaper in Euros! So make sure you bring some for your visa.
I got lucky because one of the local staff was happy to give me local money in exchange for the 35$, but then a French diplomat who was behind me in the line was nice enough to give me Euro to pay the local guy!
3 Immigration Officers couldn't scan my passport. I patiently waited for more than an hour at the airport but and I started to worry when they had to shut down all the lights! It ended up to be just me, the immigration officer and a new American friend who is traveling solo around East Africa. The IO and I barely understood each other because I don't speak French! But the funny thing is that I think this is the only immigration where I can sit inside the office and take a selfie with the officer! Haha.
I finally got my visa, and I'm surprised that he only typed in my first name. It's quite confusing, but it all went well in the end 🙂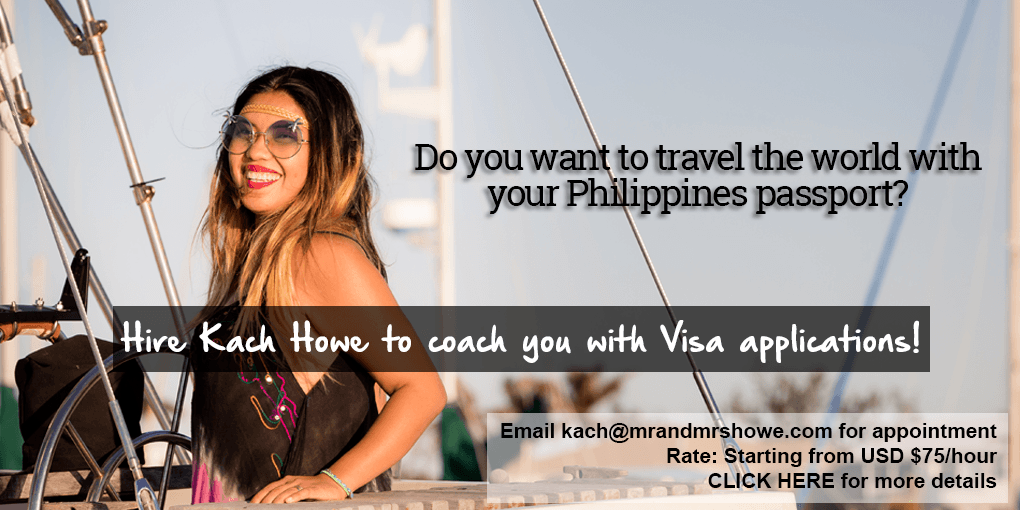 WHERE TO STAY IN MORONI
Comoros, not being a very popular tourist destination, have very limited hotels around. One of the mid-range cost hotels is the Retaj Moroni Hotel where I stayed for four nights. They arranged my airport pick up after paying 10 Euros.
It is one of the best hotels in Moroni located by the Indian Ocean. This hotel features a golf course, a restaurant, and an outdoor pool, where the bar, coffee shop, and snack bar are located. There's a free breakfast buffet too, and wi-fi can be accessed in public areas.
All 55 rooms have jetted tubs and balconies. They also have a 24-hour room service, a satellite TV, and a minibar.
My room is overlooking the Indian Ocean, so it's nice, I couldn't complain about the hotel as it is just fine and they have the necessities the guests need. The staff is really nice too!
GETTING AROUND MORONI, COMOROS
Aside from hitchhiking, shared taxis are available. They are considered as a bus service around the islands. They are hailed by the side of the road while shouting your destination if the driver slows down for you. If he has a passenger already going there, he'll pick you up. Private cars can also be rented out.
WHAT TO DO IN COMOROS
Walk Around Town Moroni
You'll see old houses, wall arts, old boats, and clothes hanging out somewhere haha. But it's such a pity because nature is beautiful here, but trash is everywhere. I don't think they're keen on boosting tourism! (I hope this will change!!)
Anyway, it's always a sight to see how locals live. And the best part is I met a lot of them just by walking around! Most of them love to take photos with me, especially the lovely kids (Their smiles and laughter are contagious!!!!) ❤️
Hitchhiking
I met a fellow solo traveler; her name is Jenna, an American on a quest to travel to every country in the world! She's already on her 132nd country while Comoros was my 93rd country! She taught me some new travel hacks, and I taught her how to go hitchhiking when we were together for three days before she left for Madagascar ?
Most of the locals are incredibly friendly and nice, so moving around by hitchhiking won't cause much of trouble. 🙂
Visit the Grand Mosque du Vendredi
Admire the simple yet magnificent architecture of the Grand Mosque du Vendredi which is situated by the Indian Ocean. It is the most popular attraction there, so it is a must see!
Admire the Beauty of their Magnificent Beaches
If you want peace, serenity, and meeting the locals (which I love!), go to the beach. There's no crowd, and it just presents the beauty of the ocean as it is!
Go for a Short Hike at Lac Salé
It is a saltwater lake which is adjacent to the beach in what seems to be an old crater. It has an Impressive sight from the rock between the lake and the sea, making it possible to get a good 360-degree view of the scenery.
Dive, Snorkel and Appreciate the Underwater Beauty in Mohéli
They say this island is a paradise, especially for those who love the underwater. Turtles, whales, and dolphins can be viewed. While the last two are seen by luck and just seasonal, turtles can be seen as a guarantee, as Mohéli is considered as their major nesting site.
FAQS ABOUT COMOROS
1. What is/are the language/s spoken in Comoros?
Being a former French colony, French is the language widely used here. So make sure you have a fair share of 'baon' haha. I know a few words, and it was really difficult for me. Arabic is also widely spoken.
2. What is the main religion?
Comoros is a liberal Muslim country.
3. Is there a dress code to maintain?
Definitely! It is disrespectful for women to expose their shoulders, much of their chest, knees, and especially stomach and lower back. Wear shirts or shawls that cover these areas. Swim with your clothes on. Not covering the head is acceptable.
4. Can I buy alcohol somewhere?
Restaurants do not serve alcohol unless they cater to foreigners. Some hotels offer alcohol to foreign guests, too. However, make sure not to drink it in public as it is disrespectful unless you're in a night club. (P.S. It's veryyyy expensive!)
5. Is it safe?
Yes! And probably one of the safest countries in Africa.
6. Is there an ATM?
Yes. But it's better if you have Euros. They prefer Euros here than the USD.
7. Are there any other things I should be cautious about?
Yes. Public affection between men and women is not acceptable, though one may rarely see a Comorian man and woman holding hands briefly.
8. Can I take photos of the locals?
Yes. But make sure to ask permission first! They rarely see tourists and their reactions vary.
9. Can I hand out candies or gifts to the children?
It is not advisable. Since locals are unused to tourists, this rarely occurs, and they are usually just happy to talk with you, children included. 🙂 We don't want them to see tourists as a money making the machine and begging for money, right?
10. How do I greet an elder?
To show them respect, you say "Kwesi". The elder says something like "mbona, mkana baraka" to which you respond "salaama".
11. Are the locals friendly toward non-Muslim?
Yes! Very friendly! But make sure not to appear as if you're trying to convert them. It is illegal.
12. Is it expensive in Comoros?
Being isolated islands, it is. Especially if you compare it to the rest of East Africa. The cost of transporting the goods is too much already! But bargaining hard is always an option. 🙂
13. How do I go to the other islands?
The boat is the best way to go to these islands. Speedboats leave for Moheli from Chindini, Grand Comore & from Mutsamudu in front of Hotel Karama. SGTM has comfortable boats going from Moroni (Grand Comore) to Mutsamudu (Anjouan) to Dzaoudzi (Mayotte). Check their website for updated schedules and prices.
14. Where can I buy souvenirs?
Unique Comorian gifts can be found in other parts of Volo Volo market. Consider locally grown spices and essential oils (ylang ylang and vanilla scent is their best scent!), homemade lamps, or other products made from coconuts. (I advise buying from people in the market as the money will directly benefit them and their families!!)
15. Does it often rain?
Yes. It is very prone to the cyclone, especially during January to July.
16. When is the best time to visit, then?
Between August to November when it's hot. You wouldn't want any cyclones or thunderstorms ruining your itinerary. :p
That's it for Comoros ❤️ Hope to see it clean and more developed one day when I get back! :)) Feel free to ask me anything in case I've missed out on something 🙂 Safe travels to Comoros or anywhere in the world you may be ❤️
Are you on Pinterest? Pin these!