Israel Travel Guide for Filipinos with Philippines Passport
"I'm finally fulfilling my Grandmother's dream," told myself after we arrived in Israel on  February 28, 2016. Unexpectedly, Israel is an expensive country (Tel Aviv is actually among the most expensive Cities to live in the world), so you really need to have money to spend time exploring the Holy Land. In this article, I'll be talking about the following topics:
Free Visa for Philippines Passport Holder and Entry Requirements
The Israel Stamp Problem – Visa Issues if you are working as an OFW in the Middle East
MONEY – How much pocket money should you take?
How to get there from the Philippines, Middle East or Europe?
Where to go?  Israel Highlights that you should not miss (Holy Land and Adventure Activities)
DIY Travel vs. getting a Travel Agency in Israel
Food Trip Recommendations
SAFETY ISSUES – Is it safe for Filipinos to Travel to Israel?
HOLY LAND TOURS 2016 for CATHOLICS/ CHRISTIANS
If you have other questions about travel to Israel, comment below and I would be happy to answer you! Watch my Israel trip video below!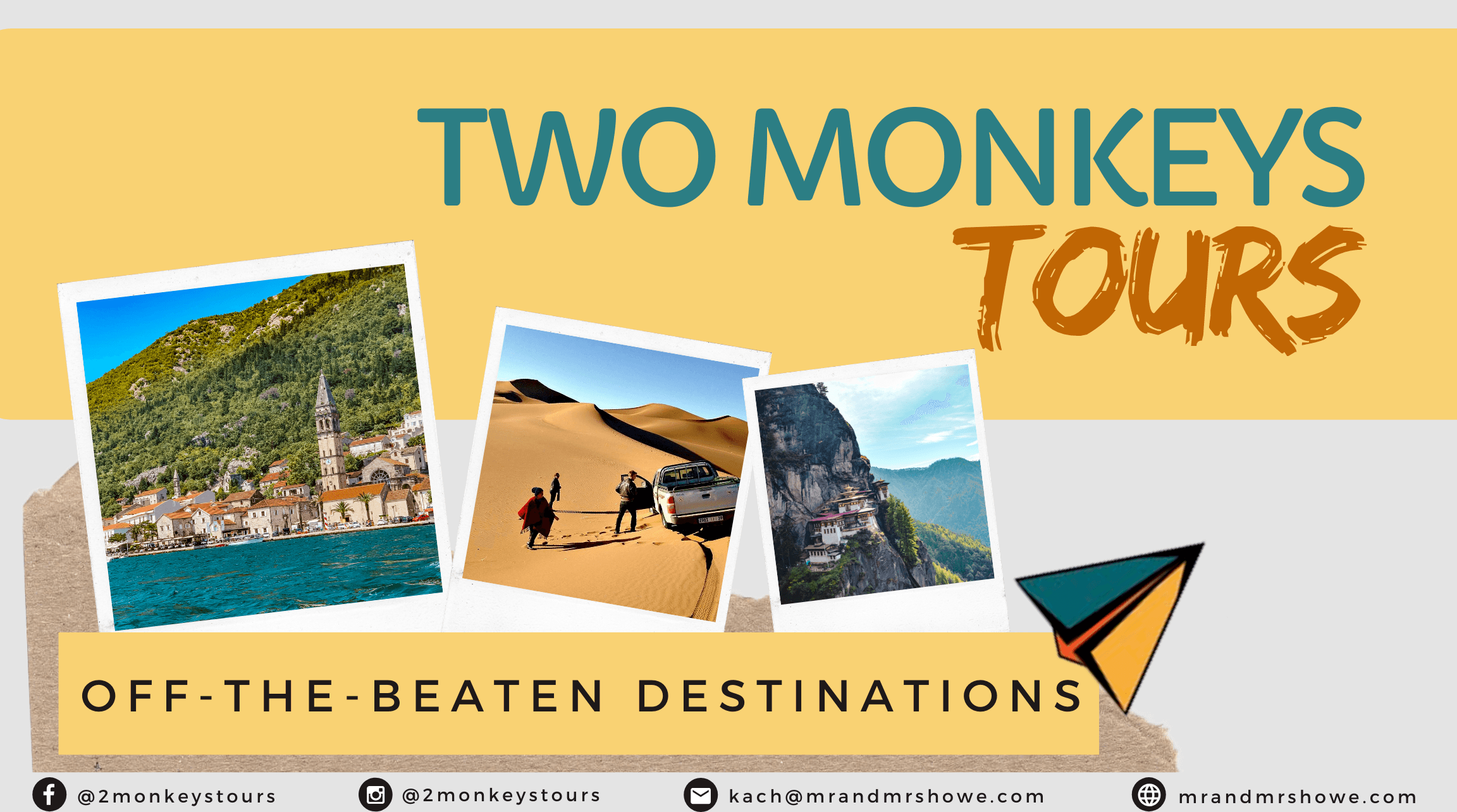 Free Visa for Philippines Passport Holder to Israel
Having a Philippines passport should let us travel within Israel for up to 90 days Visa Free. However, there are a lot of Filipinos working in Israel (some of them illegally) which is the reason why they are quite strict when it comes to our nationality.
Related Article: Here are 20 other countries where you can go Visa-free
You have to prepare the following documents for the Israel Immigration:
Valid Passport for 6 months (Here's how to get your Philippines passport)

Confirmed Return Flight Ticket or any onward ticket to your next destination

Travel Itinerary – I highly suggest you book with a travel agency (directly in Israel to get a cheaper deal, I highly recommend Puzzle Israel)
Confirmed Hotel Booking – you can book it online if you are not travelling with a Tour company. You can check our list here for the cheapest hostels/hotels to stay in Israel

Cash or Credit Card – you don't need the printed bank statement but you need to be able to answer them how you can fund the trip. If you already booked your tour, just mention that you already paid the whole cost of the tour and the only money you need is for shopping. (As I told you, Israel is expensive!).

Travel Insurance – this is not required by the immigration officials but is necessary in general as always when travelling abroad. Here's the International Insurance company that we recommend (we're an affiliate partner of this company)
The Israel Stamp Problem – Visa Issues if you are working as an OFW in the Middle East
One thing that is discouraging a lot of OFW (Overseas Filipino Worker) from visiting Israel despite the fact that flying there is really cheap and close is the worry of getting their passport stamped and being banned from entering any GCC countries or the Middle East. NO PROBLEM anymore because the Immigration office of Israel does not stamp your passport now. Instead they will just give you a BLUE card as your entry permit (your Israeli visa).
You still need to be aware that if you enter Israel via land over the borders of Jordan or Egypt they will stamp your passport so remember to request this to be separate from your passport if possible. Otherwise entry through the airport immediately gives you your visa stamp on a blue card which you must keep in order to leave the country without risk of delay or a fine.

MONEY – How much pocket money should you take to Israel?
The Israeli currency is called Shekels and the conversion to dollars is currently roughly 1 shekel to 25 cents(USD). While on an organized tour many of the souvenir stops along the way are likely to display their prices in dollars which, of course, will work out more expensive than if you manage to sneak away to a less touristy stall showing prices in Shekels for the same product. Organized tours will usually cover all costs except for lunch, and it's safe to budget around $20 for this per person per day, as well as $20  tips to cover the driver, tour guide, and hotel staff if not included in your tour package. As long as you have enough money on a debit/credit card to cover this, you will be able to withdraw cash in local currency throughout the trip at ATMs, but I always enter a country with a couple of hundred dollars in varying notes as a back-up.
If you decide to book everything with a travel agency then you can expect to pay between $2500 to $5000 for a 10 day trip, if you manage to find something cheaper than what you will most probably be one of those tourists wearing the same t-shirt as the rest of your big group of 60 to 100 people taking the same trip. I personally don't like it but it's up to you. You don't want to wait 25 minutes just to get your turn taking a selfie in Jerusalem.
If you decide to do a DIY trip, you need to budget at least $70 to $100/ day to cover your accommodation, transportation, tours, and meals unless you have relatives/ friends there where you can stay for Free, just walking everywhere or using the public transportation. You can do it cheaper but it's up to you!
IDEAL POCKET MONEY – Bring at least $100/day, especially when asked by the Israeli Immigration. You don't necessarily have to spend it all but at least have it available!
Related Article: Here's my 50 Tips on How you Filipinos can travel the world with less money

How to get to Israel?
There's no direct flight from the Philippines to Israel yet but I have a few flight suggestions for you to reach Israel without the hassle of transiting and being required another visa. (You can contact me to help you find cheap flights, message me here)
Flight routes suggestions where you won't be needing to apply for a Transit visa, usually a flight would cost around Php 40,000 above ($1000 and up). Please also note that you can't fly from any GCC countries because of political reasons (UAE, Kuwait, Bahrain, Qatar etc)
If you're coming from the Philippines:
Manila – Thailand – Israel

Manila – Hongkong – Israel

Manila – Turkey (no need for a transit visa if you will not leave the airport) – Israel

Manila – Jordan (you will need a visa) – Israel
If you're coming from the Middle East:
Fly to Istanbul then Israel

Fly to Jordan (you will need a visa) then you can travel by land or a short flight
If you're coming from Europe
There are a lot of direct and cheap flights which are usually less than $200 for roundtrip tickets. So maybe, you could also go to Israel after your Europe trip.
If you're coming from the USA:
There's a direct flight from New York and also a 15-hour direct flight with Turkish Airlines via Istanbul from Los Angeles, California.
(If you have any other flight route tips, feel free to comment below)

Where to go?  Israel Highlights that you should not miss
Aside from the Dead Sea and the Masada tours, there are other cool things to do in Israel for Filipino travelers. (You can also check my 15-day Itinerary in Israel)
If you're Catholic then you should go to (in alphabetical order):
Bethany- here you'll find the home of Martha and Mary and of course the Tomb of Lazarus
Bethany Beyond the Jordan– The site where Jesus was known to be baptized
Bethlehem– one of the most visited sites of Catholic interest where you can visit the Church of the Nativity and of St. Catherine, The Milk Grotto, and Shepherd's Field
Cana– where the Wedding Feast at Cana was held
Capernaum– Many of Jesus's miracles were performed here, a site also home to John the Baptist
Ein Kerem– Here you will find both the Church of St. John the Baptist and the Visitation
Emmaus– is where Jesus revealed  Himself after the Resurrection
Jericho– home to Mount of Temptation  
Jerusalem–  undoubtedly one of the most popular religious sites in which Catholics flock to visit the Churches of the Holy Sepulchre and the Sisters of Zion, the Way of the Cross and the Upper Room
If you like Adventure Activities:
Rappelling/Abseiling: Israel's landscape and geology provide ample opportunity for this sport through a variety of situations like caves, canyons, tunnels and can be combined with other adrenaline-inducing activities. Most popular spots are Gesher B'not Yaacov close to the Jordan River, Keshet Cave at Israel's highest point and Nakik Hashakar, a deep canyon of volcanic stone within a national park.
Hiking: with multiple climates and ecosystems hikers have huge choice in Israel, through deserts, mountains, waterfalls, rivers, and canyons and these hikes are best combined with some of the other adventure sports found along the way. Israel is one of the countries with the most marked hiking trails, reaching 6000 miles in total, as well as 67 national parks and 190 nature reserves. Some recommended hikes are The Hexagon Pools, Nachal Darja, and Mount Arbel.
Zip-lines: 

Many zip-lines are to be found along the routes of the above-mentioned hikes, recommended are Gesher B'not Yaacov over the River Jordan, Agam HaNistar and Shilal Cliff in Ben Shemen Forest.

Caving/Spelunking: 

With a rich and spectacular collection of caves throughout which you can explore deep tunnels and narrow crevices leading to many stalactites and stalagmites most famously at Ma'Arat Nikavot, Fox's Chimney and Abiram Stalactite Cave.

Rock Climbing: 

All levels of climber can scale the routes Israel has to offer all over the country, most famously Keshet Cave, Yonim Cliff, Gitta Cliff (the biggest for climbers) and the Upper Galilee Canyon.

Skydiving: 

Those brave enough to jump from a plane at 11,000ft can make this once in a lifetime leap over the Mediterranean Sea and the Western Galilee. From here you'll see Haifa Bay, Acco Coast, Achzeiv and Lebanon beaches and in winter, snow-capped Mount Herman.

ATVing, Jeep tours: 

If you've exerted yourself enough, take to 4 wheels to explore desert, mountains and forest paths. You can visit the Lebanese Border at the IDF army base, the Naftali Mountains or Central Israel's Judean desert.
Rafting/Kayaking: 

This can be done on two different routes, the first shorter and at a gentler pace along the Jordan and Hatabani Rivers, the second longer option adds small waterfalls to the route for extra adrenaline rush.

Water sports: 

Many activities can be enjoyed in the Kinneret Sea including speed-boating, banana-boating, tubing, water-skiing and wake-boarding as well as pedal-boats, inflatable kayaks and jet skis for hire.

Horseback riding: 

This can be done combined with other activities along the way to take in the views of the Kinneret Panorama and the Sea of Galilee.
Paintball: 

This fun activity for private groups can be found in North Israel's forests, the woods above Shilat Cliffs or even in a mock battlefield setting.
If you like Food Trip:
Tel Aviv dining:
Nalagaat – the first restaurant of its kind in the world, guests are served in complete darkness by blind waiters in order to sharpen the senses of smell and taste while also creating a connection and interaction between the seeing and hearing community with the deaf/blind community.
Blue Sky – a romantic rooftop location with views over Tel Aviv, it serves only vegetarian and fish dishes on its menu by renowned chef Meir Aden. There is also an indoor restaurant.
Meat and Eat – the staples of this simple, high-quality concept are meat and Taboon oven-baked bread. Meat and Eat can be found in the airport and is much appreciated for its simplicity and skilfully prepared meat dishes.
Jerusalem dining:
Eucalyptus – one of the most memorable dining experiences you will have, it's menu is a modern interpretation of biblical cuisine with each dish linking to a bible scene. The ancient stone building does justice to the grandeur of the experience.
Lara – this new bistro has a really home-like ambiance and offers an international menu prepared by chef Lior Hafzadi, who has previously worked in Michelin star restaurants
Ima – this local restaurant is loved by all from tourists to market workers for its traditional old Jerusalem stone building and the classic dishes sold.
Kedma – just outside of the Old City is a new open-air mall and promenade called The Gap and here you will find this Kosher deli offering views across the Jaffa Gate and City of David
Hamiznon – meaning 'cafeteria' this restaurant. Location within the First Station compound is the station's first Kosher restaurant and offers wonderful dairy dishes.
Tavshilim – housed in a Neo-classical building built-in 1906 the restaurant has been in business since the 40'sty very original recipes and great prices.
Rosa Pina dining:
Meatbalim – since May 2006 this Upper Galilee restaurant has been serving many unique combinations of meat and fish with various tasty dips.
Tibia at Vered Hagali:
This non-Kosher restaurant has homemade sausage and cured meats served in a stunning location looking over the distant Galilee hills.
Acre dining:
Uri Buri – this understated Ottoman building close to Acre's beach offers more than 100 fine Israeli wines to accompany their fish and seafood dishes.

DIY Travel vs Travel Agency in Israel
Jonathan and I love to DIY travel as much as we can but we feel differently about doing this in Israel. It is a pretty small country but it's expensive so you're way better off getting your tours organized. Elsewhere on our travels, we have always found our own cheaper, more personal way of doing things, seeing the country at our own pace and meeting locals by using public transport and couch surfing and I'm sure we'll continue to travel like that in the future.
Israel is probably the first country we've been to together where we have felt that an organised trip through an agency offers an advantage in every area, and although not an expansive country traveling between the many important religious sites on the must-see list of visiting Catholics takes quite some coordination. Combine this with the cost of travelling or even just living costs makes it extremely expensive to travel as and when you please. Traveling with Puzzle Israel or another travel agency like what we did guarantees you will make it to each destination without complication or risk of extra hidden or factored costs.
If you decide to do DIY travel, you can check all the cheapest backpackers hostels/ budget hotels in Israel here.
How to choose the correct Travel Agency for Israel?
I traveled around Israel for almost two weeks with PUZZLE ISRAEL, unlike the other tour companies with 60 other people and wearing the same t-shirts, Puzzle Israel is mostly customized according to the group or their set schedule but they are expensive and catered to mostly luxury travelers. You can read my tips below on how you can save more money.
There are different tours you should consider when visiting the Holy Land – do you want history? Adventure and hiking? or just follow the path of Jesus Christ?
I personally recommend Puzzle Israel, and they are now organizing some Christian tours after I mentioned to them that Israel is one of the top dream destinations for Catholic Filipinos.
You can check out all of their scheduled tours here. You can also mention Kach/ Jonathan of Two Monkeys Travel to get a discount or please contact me at [email protected] so I can help you and your family find a great deal for this dream trip!
SAFETY ISSUES – Is it Safe to Travel to Israel?
We traveled to the Gaza Strip and even to Golan Heights, the Syrian border. I felt safe, and we left the country safely!
I always believe that everything happens for a reason, I don't know what will happen today or tomorrow but as always believe in your gut and buy that TRAVEL INSURANCE. Not just to protect you but for your family if the worst case would happen.
How about visiting the West Bank for Filipinos?
Jericho and Bethlehem are both located in the West Bank of the State of Palestine, as Filipinos, we can easily enter there without any problems.
You can either add it to your Israel Tour, DIY by renting a car in Tel Aviv or just take the public transportation. What I highly suggest is that you go on a packaged tour or pre-arrange this side trip before you arrive in Israel.
HOLY LAND TOURS 2016 for CATHOLICS/ CHRISTIANS
I'm currently arranging a specialized tour with Puzzle Israel for Christians/ Catholics to explore the Holy Land and Biblical & New Testament sites with a twist this June, September, and December. (Sample Itinerary here)
On this tour, you will visit the most important and sacred sites for Catholics yet; this will not just be another "Hop-on / hop-off the bus" type of tour. Puzzle Israel is dedicated to offering its travelers an "off-the-beaten-path" experience that gives everyone the opportunity to truly get to know the REAL ISRAEL in addition to all the "must-sees."
Some Tours That You Can Do in Israel (on a budget)
1. Masada and the Dead Sea Day Trip from Jerusalem.  You can book it, here.
2. 7-Night Israel Highlights and Biblical Tour: Jerusalem, Bethlehem, Nazareth, Galilee and Optional Dead Sea Day Trip. You can book it, here.
3. Jerusalem Three Religions Holy City Walking Tour. You can book it, here.
4. Little Town of Bethlehem Half Day Trip from Jerusalem. You can book it, here.