Give An Experience Gift With Tinggly For As Low As 79 USD
We landed in France on the 30th of October, and all I can think about is it is freezing! I can feel the cold breeze brought about by the autumn winds up to my very bones. But nevermind that, it is my first time in France, and I just can't wait to see the majestic Eiffel Tower! ♡
I wanted to make the most out of my 15 days in France, so I wanted to go and have dinner at one of the most exclusive addresses there is– The 58 Eiffel Tower Restaurant located on the first floor of nothing less but the Eiffel Tower itself. One month before our trip, I was already trying to book a seat in this restaurant to surprise my boyfriend (he is French, but he never got the chance to wine and dine at this restaurant!). I was already getting frustrated because I've been to every online booking website there is but everything is fully booked (apparently, you have to book months ahead).
Little did I know, my boss (I work for her as a Content Writer) and mentor (she taught me a lot about life, positivity, traveling, and the law of attraction), Kach of mrandmrshowe.com was the one who's going to surprise us with a Romantic Dinner For Two and Priority Lift Access at the 58 Eiffel Tower from Tinggly. ♡♡
Enough with material things as gifts– Tinggly can give you and your loved ones an unforgettable experience in over 100 countries starting at 79 USD!
Planning to give your loved ones the latest iPhone for Christmas? Think again. There's a better (and cheaper) option– a unique travel experience from Tinggly Experiences!
With just 79 USD, you (and someone you'd give this gift to) can have a South Beach Food Experience in Miami, An Eiffel Tower Entry For Two, Pizza and Gelato Making in Florence, Plitvice National Park Experience in Croatia, Local Chinese Cuisine Experience for Two in China, Magical Stargazing in Egypt, Night Snorkeling in Greece, and you and your special someone can be a Member of a Local Family in Bali— these are just a few of the hundreds of experiences that they offer in around 100 countries across the globe!
How it works
Have you ever attended a birthday or a wedding and struggled to look for the perfect gift? Or worse, the exact perfect gift that you thought hard about and bought was already given by someone else? What about giving gifts to people who seem to have everything in the world that buying something for them feels like it's never good enough? With Tinggly Experiences, buying a gift has never been this easy!
STEP 1: Select your gift box– The Essential Collection for 79 USD (270+ experiences in 70+ countries), The Premium Collection for 119 USD (440+ experiences in 100+ countries), or The Premium Collection for 279 USD  (500+ experiences in more than 100+ countries) — all of it is a lot cheaper than the latest iPhone! This can be paid using your PayPal account and major credit cards.
STEP 2: Have it delivered– either by email (which they will receive instantly upon payment) or by DHL (which takes two days). You can also print it out and hand it out personally– you don't want to come empty-handed. Don't you?
STEP 3: The recipient can then pick any one experience from hundreds of activities worldwide using the gift box that they received. It's always their choice so you won't have a hard time thinking. And hey, there's no rush. They have 24 months to decide. And once they booked their chosen experience, Tinggly will send them the confirmation in no time 🙂
There you have it– easy as 1,2,3! I think that this is the best wedding, honeymoon, birthday, and ALL occasions gift that one can ever receive. And the best part is, you wouldn't have to go out and spend countless hours in traffic and go through all the stalls in the mall. Everything is done online!
They can choose from Cultural, European, Flying, Oceania, Pampering, South America, South East Asia, Sustainable, Tours and Sightseeing, Gourmet, Learning, Water, as well as Wildlife Experiences that they can have all around the globe.
Who wouldn't love a gift which takes them to Dive with the Thresher Sharks in the Philippines, to a Cruise Around Vietnam's Halong Bay for Two Days, to have a Relaxing Day at the Geothermal Spa in Iceland, to Swim with the Dolphins in New Zealand, to the Hobbit Movie Experience in Matamata, Blackwater Tubing in New Zealand, to a Wine Tasting in Tuscany, Sunset Sailing in Honolulu  or  have a Historical Sagargad Trek in India?
Our Personal Fun and Tinggly Experience   
Kach sent me the Romantic Dinner For Two and Priority Lift Access at the 58 Eiffel Tower Voucher from Tinggly via email. Just seeing this voucher made me feel all tinggly haha! It contains all the essential things we need to know about our experience such as the date, time, cancellation policy (which is free up to a certain number of days before the booked date), contact number and email of both the tour operator and Tinggly, a detailed map of your chosen experience, and other things to remember like the meet up place.
The details in the travel voucher are beyond accurate. We were instructed to go to the North and East Pillars of the Eiffel Tower. An express lane was provided exclusively for those with reservations at the 58 Tour Eiffel. A welcome desk/booth was there where we took our Priority Lift Access– it's such a relief having this as we didn't have to stand in line for a long time under the chilly weather. (It rained ice in Paris!)
The cuisine and the service both from Tinggly and the restaurant are beyond excellent– we're giving it a 10 out of 10! We were treated like real VIPs, and we had the best *ehem* seat in the restaurant– besides the window with the view of the Eiffel and overlooking Ville Lumiere that is Paris. The overall experience was even more majestic than seeing the Eiffel Tower itself. We had the time of our lives, many thanks to Kach and Tinggly Experiences for making it possible ♡
Christmas is in the air, and Tinggly is just around the corner and the world wide web– make sure to let your loved ones feel your love by sending them one of Tinggly's Experience Gift Box and let them have an experience of a lifetime which they will never forget ♡
Keep in touch with Tinggly: Like them on Facebook, follow them on Twitter & Instagram, and don't forget to subscribe to their YouTube Channel 🙂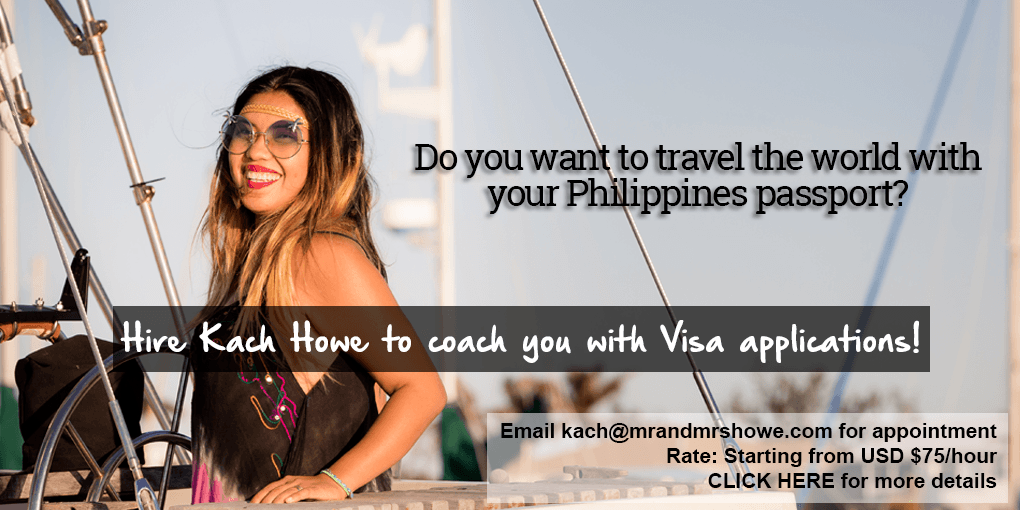 About the Writer
Gladsy had her first ever plane ride when she was 22. She was literally dragged by her friend to catch a flight to Bangkok to conquer her fear of flying and the fear of being away. Since then, she never stopped wandering. Currently based in Djibouti with her french petit-ami, she gave up her small weekend trips in the Ph for big ones across the globe.
Are you on Pinterest? Pin these!