Family Travel Guide to Dublin, Ireland
Dublin is one of the youngest capitals in Europe and, for parents, a fantastic city to visit with kids: safe, welcoming and with great infrastructures for little ones, it is the perfect family destination for a city break and a great first stop on an Ireland road trip. I have been living in this wonderful city for 12 years and these are my best tips to make the most of your time in Dublin.

Travel Tips:
Taxi: metered taxis are available outside the airport: a trip to the city centre costs 30 to 40 Euro (more during heavy traffic times). Unlike in private cars, car seats are not compulsory in taxis and, usually, not available.
Bus/Tram: the 'freedom pass' is a convenient tourist ticket for public transport.
Currency: Euro. Atms are common and credit/debit cards widely accepted
Recommended hotels: Travelodge Rathmines (budget), Radisson Blue Dublin city centre (mid- range), Merrion hotel (luxury)

Trip Highlights:

Trinity college and the book of Kells

Trinity College is one of the most iconic buildings in the city and its large grounds make it enjoyable for families with kids too.
A sister institution to the colleges of Oxford and Cambridge, Trinity College is famous for its academic excellence but also for its historical library, the 'Long Room'. This is an impressive library holding one of the biggest collections of books in the whole country and the famous book of Kells, a monastic manuscript dating back to the XI century.
Grafton Street

Grafton is one of the main shopping streets in the city, full with high-street chains, cafes and restaurants. Its beautiful architecture is somehow obscured by the crowds pouring in from all parts of the city. However, the many buskers and performers makes it a lovely, lively spot and always a great hit with the kids!
St Stephen's green
A large park right in the centre of Dublin St Stephen's Green is the perfect spot to relax after strolling the busy city streets.
The highlight of the park, for adults and kids, is the big duck pond, but kids are also drawn here for the well-equipped, fenced playground which slides, swings and climbing frames
Dublinia and Christchurch
Dublinia is the Viking museum of Dublin and recreates the city as it used to be at the time of its foundation. Somehow reminiscent of a wax museum, in Dublinia you find yourself strolling along the streets of old Dublin, pottering inside old Viking and Norman settlements and playing medieval games.
The ticket to Dublinia includes entrance to Christchurch, just next door, one of the most important and impressive churches in the city.
Guinness Storehouse
The Guinness storehouse is an interesting attraction also for non drinkers, mainly because of the Gravity Bar, that sits at the top floor of the factory offering a 360 degree view over the city. At the end of the tours, adults are offered a pint of Guinness (usually described as the best pint of Guinness is the world) and kids/ teenagers a soda.
Howth
Dublin is on the coast and our favourite spot to enjoy views of the sea is Howth, an old fishing village now become a wealthy part of Dublin.  Connected to the city centre, by DART, the urban train, it has several traits that make it a hit with kids: a massive playground, many fish and chips shops (and restaurants) and best of all, many seals!

Best Restaurant in Dublin and Irish Food
Irish cuisine is made of earthy, warming dishes. Roast meat, lamb and stew feature heavily on restaurant menus and food establishments are increasingly proud of showcasing locally sourced ingredients and organic vegetables.

Where to Eat in Dublin with kids
The boxty house
'Boxty' is the name of an Irish specialty, a potato 'omelette' with a filling of your choice. It is a simple but delicious meal and this restaurant really makes it come to life with the perfect ambiance: wooden tables, a pub like atmosphere and a relaxed vibe. Children are welcome and advance booking is necessary.
The bloody stream
This is a lovely pub and restaurants located in Howth, Dublin's fishing port. The décor is the one of a traditional pub, with dark woods and a gorgeous crackling wood fire, but they also serve full meals featuring the fish caught daily. Families are welcome.
Queen of Tarts
Located in Dublin city centre, close to Temple Bar and Dublin castle, the Queen of Tarts specialises in… tarts and it's a Dublin institution. It's a lovely place with a friendly atmosphere, perfect for a light lunch.
Dunne and Crescenzi
While not typically Irish (this is an Italian restaurant), Dunne and Crescenzi is a favourite with local families and a great address for both lunch and dinner. Their gnocchi bolognese are excellent!

Travel Budget:

Travel Itinerary:
Day 1: Explore the city centre
Start your exploration from Stephen's Green and walk down Grafton Street for a glance at Dublin's main shopping street when still quiet.
Keep walking to Trinity College and visit both the grounds and the impressive historical library.
If visiting the library with kids, make them notice its startling resemblance with the Jedi archive's from Star Wars: fans won't believe their eyes!
Stop for coffee or a light bite in the National Gallery café, a favourite of local parents thanks to its family friendly vibe.
In the afternoon stroll along Merrion square, one of Dublin's most elegant squares, and take a peek into the park in the centre. Here you have a lovely playground and a statue of one of Dublin's most beloved sons: Oscar Wilde.
Keep walking to rejoin St Stephen's Green and enjoy the park and its shopping centre. In case of rain, explore the Natural History Museum on Merrion square and it stuffed animals: they come in all shapes and sizes, from seahorses to a giant moose!
Have an early dinner in Dunne and Crescenzi on Dawson street.
Day 2: Explore Howth and the Dublin coast
The easiest way to reach Howth is by DART, Dublin's urban railway: the trip takes about 30 minutes. On arrival, leave the train station and turn left to find the main pier and restaurant area.  A lovely sandy beach is just to the back of the Dart station.
Have a quick lunch in one of the many fish and chip shops but keep your appetite and have dinner in the Bloody Stream just before catching the train back to Dublin in the evening.
Day 3: Dublinia and Guinness storehouse
Spend the morning in Dublinia, then have lunch in the nearby Queen of Tarts. Take a stroll in nearby Dublin castle and in the afternoon, head to the Guinness storehouse to get fabulous views over the city.
Have dinner in the Boxty house, temple bar.

Visa Requirements:
You can find the latest visa requirements here.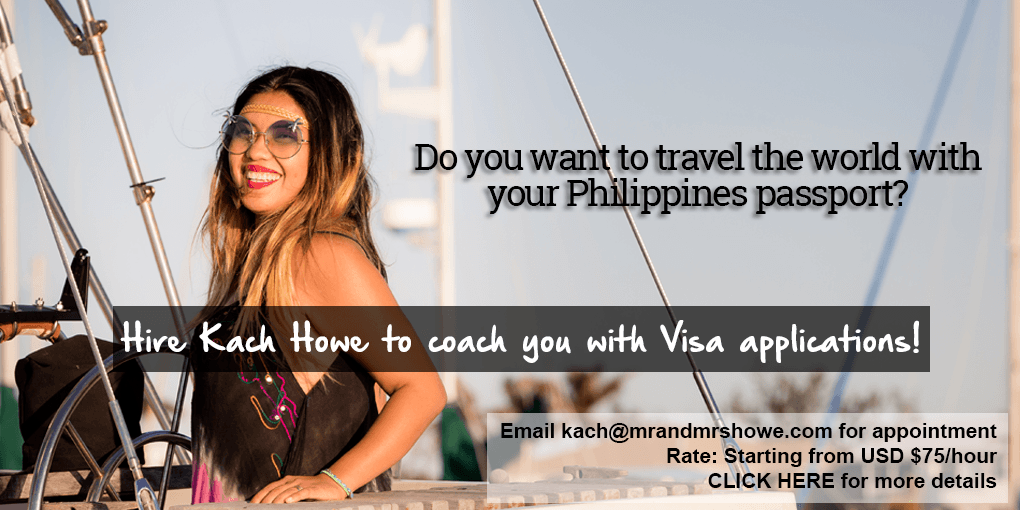 About the Writer
Marta is an Italian expat who has been calling Dublin her home for the last 12 years. Mum of 2 young kids and avid traveller, Marta writes a family travel blog specialising in city breaks and cultral travel with kids at learningescapes.net . You can find more about visitin Dublin with kids here.
Social Media:
Facebook: Learning Escapes – Little Travel Notes
Instagram: learningescapes
Twitter: @learningescapes

Are you on Pinterest? Pin these!