The Best Way to Find Excellent Deals Online: Up to 70% Off for Thrifty People Like Me!
Jonathan and I are both very frugal. It may seem like I'm having a luxurious life because of these fancy hotels that I'm staying at while traveling but that's just all part of this blogging job.  And oh don't even get me started with the 1971 Sailboat that we bought and the excel sheet that I made to monitor our monthly expenses… haha!
Not convinced? I am currently in Bucharest, Romania where there was a time that I had to pay for a drink at Starbucks just because it's too hot outside. That cost me more or less 5 Euros and I swear I couldn't even sip on my drink just because I find it 'unnecessary' to buy a drink for this much! I'm silently cursing myself for being impulsive while I was at the store as I silently reassure myself that it's fine because they have good aircon and wifi :p
Anyway, being this frugal, I am always on the lookout for hot deals on the internet. Just like everyone out there, in between my tabs while working are online shopping sites! I just can't help it. My heart stops for a second everytime I see a flash sale about to end or those red marks slashing off the original price. I especially love seeing those 'SAVE 75%' everywhere online!
I probably have tried every online shop out there but lately, I've been looking for deals in the Philippines that I can purchase for my grandmother, siblings, or even for myself. Let me introduce you to my newest discovery: Deal Grocer.
What is Deal Grocer?
To simply put it, Deal Grocer is a website selling great discounted deals online be it Hotels, Getaways Beauty & Fitness, as well as Dining. They believe that everyone deserves the finest things in life–for the best price.
So they look into the best restaurants, resorts, clubs, wellness centers, and other lifestyle establishments. They work with these establishments to create limited-time or limited-quantity discounted offers at prices you won't find anywhere else.
Why should I trust them?
Simply because they are legitimate and they put their clients' interests first. They aren't like some other websites who just put everything they can on sale to get more profit. I have had bad experiences with some of them where the merchant wasn't very cooperative or I get less than what I've purchased. Deal Grocer carefully scrutinizes every merchant they partner with to ensure that the clients get nothing but the best even after sales.
How does it work?
Getting the best deal now doesn't take time because Deal Grocer already has the best rates. Here's how you can get it:
1) BROWSE.
Go to their website and find the deal that suits you, be it a Mouthwatering Lunch Buffet at Cafe Ilang-Ilang at the Manila Hotel for only Php 1,580 or at Flavors at Holiday Inn & Suites for only Php 2,199 good for 2 pax. You can also treat yourself to a relaxing 60-Minute Full Body Massage plus a 30-Minute Body Scrub at Glow by Excelsior for only 800 Php!
We all deserve a treat once in a while. Pamper yourself and get a Gluta IV Drip, Facial, Underarm Whitening, Waxing, Rebond, Eyelash Extensions, and/or Permanent Keratin Blowout. What about Yoga and Crossfit Classes to stay fit? You can also get a well-deserved staycation or a Holiday Getaway with your loved ones.
Seriously, just check out their website! There's a lot of deals you'll love for a crazy low price!!
2) PURCHASE.
Once you find your favorite deal, just click Buy Now, go on with the process, and pay.
3) REDEEM.
After payment, they will send you an email of the transaction and a redemption coupon will be added in your Deal Grocer Account. All you have to do is make an appointment with your chosen merchant, present a screenshot of the coupon together with a valid ID, and enjoy your much-awaited treat! It's that easy!
MY FAVORITE DEALS FROM DEAL GROCER SO FAR
I love all the deals they have but here are some of my favorites that I swear I'd purchase once I get back to the Philippines. In fact, I'm already planning to purchase them as gifts for my family. As the offers are posted only for a limited time, please be reminded that the prices and deals posted here could be subject to change.
1) Garden Villa Stay for 6 with breakfast at Cintai Corito's Garden for Php 12,200 (Save 4,300!)
If you've been following our blog, I was born and raised in Laguna. Up until now, my family still lives there. Just a short drive from my hometown is this Balinese-inspired villa in Batangas called Cintai Corito's Garden. They are famous for their sprawling and lush gardens and the intricate Balinese designs of their villas from floor to ceiling. They have 4 pools in total where the family can chill and their huge garden is a roaming ground for alpaca, mini horses, and spotted deer, all of which are really nice. They also give out exclusive prices for dinner for those booking from Deal Grocer! I think this could be the perfect gift for my family! 🙂
2) Dinner Buffet at Cafe Ilang-Ilang at The Manila Hotel  for Php 2,250 (Save1,020!)
I love eating! I mean, who doesn't?? This buffet is simply the best in the Metro and for this price, I think it's very well worth it. You will be treated to 14 stations of appetizers, mains, treats, and sweets perfectly prepared by their skilled chefs and staff who assure you get the best quality of food and service.
3) Private Room for Two at Z Hostel for only Php 1,960 (Save 570!)
Our trip to the Philippines wouldn't be complete without stopping by in Manila, right? Of course, we need a place to stay in! We find this hotel very interesting. (Ok, we think that the buffet breakfast is more interesting)
4) 60-Minute Signature Body Massage at The Body Spa for Php 325 (Save 225!)
I'm a massage addict and I think that for the price, it's a really good deal. (Not to mention the very good reviews that this merchant has)
5) Permanent Blowout with Infinity Cleanse and Keratin Masque at Design Studio Salon for only Php 4,950 (Save 9,250!)
Living on a sailboat has turned my hair dry and brittle and I vow to take this treatment when I'm back. This treatment will give you natural-looking straight hair with plenty of bounce and body. And of course, a tangle-free mane that's easier to style! (I'm so looking forward to this!)
FAQS:
1) Do I need to create a Deal Grocer account to purchase offers on the site?
Yes but don't worry because signing up is for free! 🙂
2) Do I need a printed copy of the voucher to redeem it?
No need and this is also what I like about them. They're paperless, unlike other websites! All you have to do is present your electronic coupon and your ID. Remember that the full name and birth date indicated in your ID and in the coupon should match so be careful when typing in your details.
3) Can I buy a coupon for someone else?
Definitely, and I find this perfect for buying gifts! All you have to do upon purchasing is click 'Buying for someone else'. You'll see this option on the bottom part of the page. For the iOS app, you can simply change the name to your recipient's. A Gift Voucher option is also available for an additional processing fee of P20.00 and it will be delivered to the recipient's Metro Manila address within 3 business days. Buying gifts have never been this easy!
4) Do they have an app?
Yes, on iOS. Just search for Deal Grocer.
5) Will I be charged in USD?
Yes, but don't worry because the estimated equivalent in Peso is shown as well 🙂
6) Where can I find the coupons that I purchased?
It can easily be found on your Deal Grocer account. An email will also be sent to you after the transaction together with the link of the coupon.
7) Can I use the voucher after the redemption period?
Nope! That's included in the Terms and Conditions listed.
8) How can I pay for my purchase?
You can pay by Visa and Mastercard, Cash pickup, Bank deposit, Online and Over the Counter payments.
9) Do you recommend purchasing from them?
YES! They're very reliable and I love all the deals they have!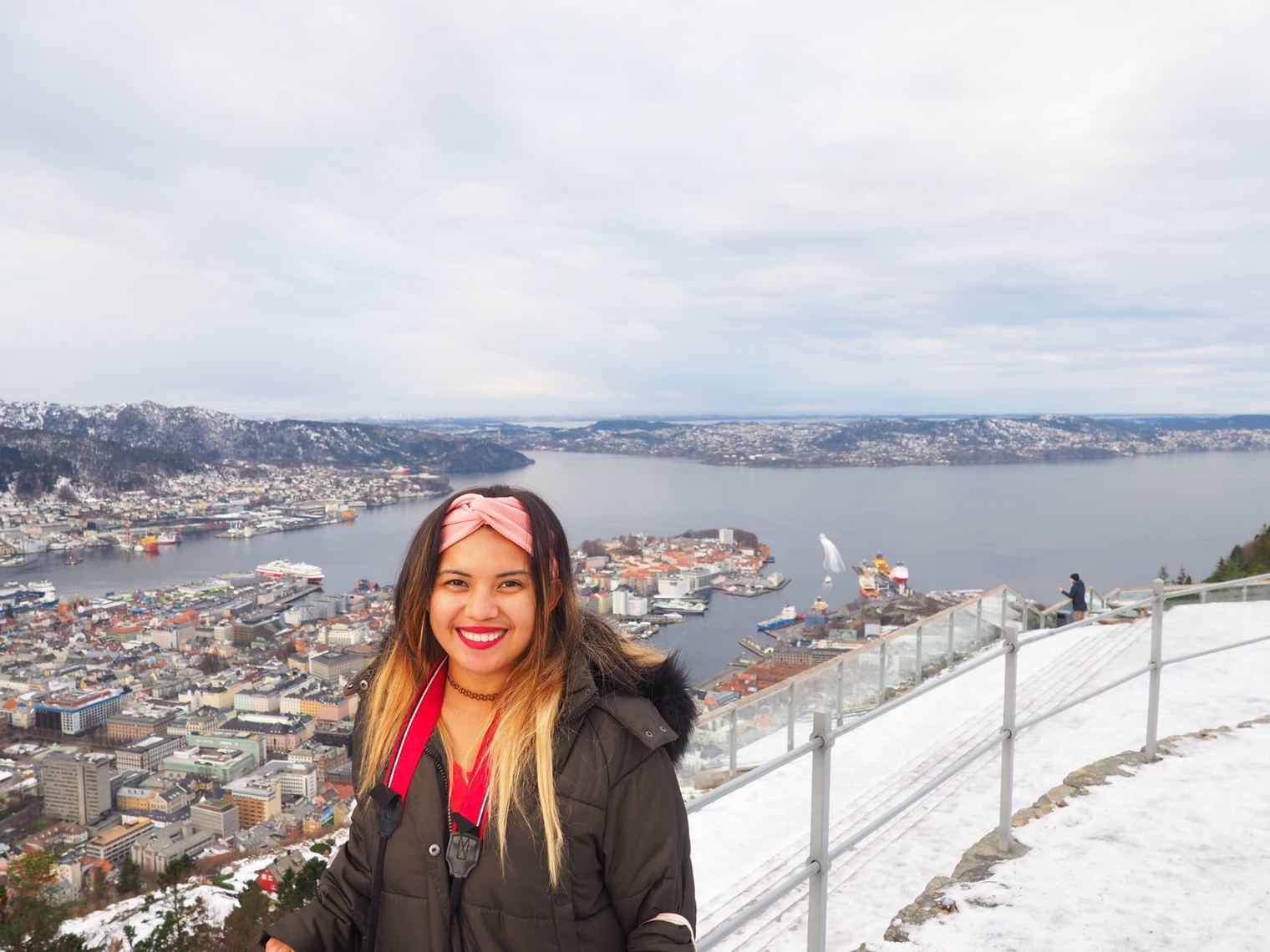 Overall, I think Deal Grocer is one of the best, if not the best. Lahat tayo gusto makatipid and I think this is the perfect way to save without compromising the quality of the services. Two thumbs up for them! 🙂

Are you on Pinterest? Pin these!