Buy A Gift : An Experience Giving Website In The UK, Perfect Gifts For The Family
Christmas is just around the corner and soon, all the malls are going to be flooded with people doing their Christmas Shopping. I don't know about you but it's so hard for me to find gifts in the mall. I easily get confused thinking if the person I'm gonna give it to is going to like it, if he or she likes red or blue, if he/she has space for it, if he/she is gonna like this one or perhaps that one, etc. and seriously, mentally debating with myself about these things takes a lot of my precious time and energy. Let's not even get started with the usual Christmas traffic jam!
As you might know by now, Jonathan and I are now based in our sailboat docked in the Dominican Republic. It's just the two of us and our 2 lovely cats. All my family is in the Philippines and he is in the United Kingdom so even if we have the time and energy to do some Christmas shopping, there's no way we can ship everything there. Yes, there's Amazon and all but we want something they'd truly love, not something that's gonna be discarded after a few years and definitely not something that is already given by someone.
Good thing we found out about this Buy A Gift UK where we can buy them extraordinary and unusual experience gifts that they'd surely remember for the rest of their lives! I mean, why would we buy the latest iPhone when we can get them an Unusual Trip for a lot cheaper price, right? 🙂
ABOUT BUYAGIFT AND WHAT WE LOVED ABOUT THEM
Buyagift is the UK's leading provider of experience days. Whether it's for Christmas, Birthday or any Special Day, Buyagift offers an exceptional choice from which to select the perfect gift for your loved one. They have over 4,500 experiences to choose from and you'd definitely find the perfect gift even for the pickiest person you know.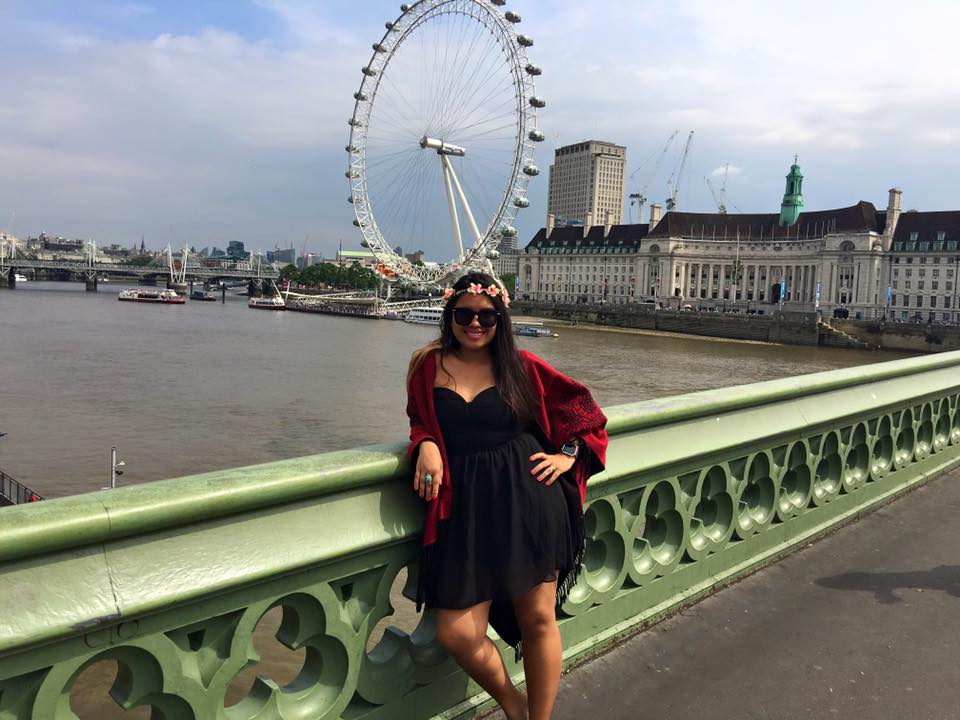 Here are some things that we loved about them:
It's easy to find the perfect gift-

Finding that one gift has never been this easy. They have a website which is easy to navigate with all these categories (gifts for him/her, staycation, experience, etc.) to automatically filter your search and narrow down options for you.

The voucher can be exchanged-

If unfortunately, the person you gave it to didn't like it or if something comes up, he/she can always change it to what he/she prefers. Love it!

It can be refunded-

Within 60 days from purchase, the voucher can be refunded 100% so there's plenty of time to change our minds :p (which I doubt)

It's very interesting-

They have very good deals fit for every soul– the adventurous, the foodie, the 'staycation' and 'wine and dine' person, the funky, etc.
HOW YOU CAN BUYAGIFT FROM THEIR WEBSITE?
Buying a present have never been this easy! In this 4 easy steps, your loved one will surely have a smile plastered on his/her face all day long 🙂
1) Find and purchase your perfect gift on their website;
2) Get your voucher by post or by email;
3) Log on to their voucher website and fill in the required fields; and
4) Contact the provider to book your one-of-a-kind experience!
SOME LOVELY EXPERIENCES WE GOT FOR OUR FAMILY IN THE UK (advance Christmas presents!)
Disclaimer: We actually asked our family to choose which one they would like to have! HAHAHA!
1) For our nephews, Matthew and Simon, we got them a trip called Meet the Pigs for a Family of Four at Kew Little Pigs – Our nephews love being around animals and if there's something unusual that they badly wanted, it's playing with cute little pigs. I'm sure they will love this (and so will their parents haha). This experience retails for only £69 which allows a family of four to get into the pig pen and play with and groom the piglets and micro pigs for 15 minutes. This isn't bad at all! We can already imagine our nephews' dirty faces and contagious laugh!
2) For Jon's younger brother and his wife, Richard and Amy, a 2 for 1 Superior Pampering Spa Day with 3 Treatments and Lunch at Riverhills – One of the little luxuries for a married couple is to have some quality time together. That's exactly what we had in mind when we bought this gift for them. We just want them to relax, rejuvenate, and have a little break from their 8-5 jobs and their parenting job which happens to be 24/7. This voucher allows them to use the spa facilities at Riverhills which include the swimming pool, sauna, aromatherapy room, lounge, steam room, and relaxation areas, a 25-minute Germaine de Capuccini facial each, a 25-minute Swedish back and neck massage each, a 25-minute manicure or pedicure each, all ending or beginning with a sumptuous lunch. I'm sure they'd feel like they're on a honeymoon! (All of this for only £109!!)
3) For my wonderful Parents-in-Law, David & Heather, a Bannatyne Relaxing Spa Day with Three Treatments, Lunch and Prosecco for Two – For having raised such a fine man who is now my husband, I'll forever be grateful to my Parents-in-Law. They deserve nothing but the best for Christmas! I'm sure they had a tough time raising their kids (especially Jonathan haha) so this is going to be a day full of relaxation for them. This package includes a 25-minute Energising Facial, Two of the following mini treatments: scalp massage, leg massage, hand and arm massage, back massage or foot massage, Lunch with a glass of prosecco each, and a Full use of the facilities which include an Exercise studio, Luxurious heated swimming pool, Sauna, Steam pool and Spa pool. Can't wait for them to have this day!
4) For Jon's younger sister and her boyfriend, Holly and Ben, a 2 for 1 Blissful Spa Day Choice and an Upper Circle Theatre Show with Three Course Meal and Wine for Two – For the young and funky couple, they deserve a full day of a treat! First, we want them to have a 25-minute Treatment with the use of Spa Facilities including the Swimming pool, Sauna, Steam room, Gym, and Relaxation room. To cap off the night, we're quite sure they will enjoy this theatre show which allows them to choose between Kinky Boots, The Woman in Black, Strictly Ballroom, Mousetrap, Bat out of Hell, Wicked, or Motown. The three-course meal for two with a glass of wine will complete this fun experience. 
5) For Jon's eldest sister and her boyfriend, Jo  & Marios , a Northern Belle Five Course Meal Experience for Two – This couple loves to eat and we know there's no better gift for them than a sumptuous 5-course meal with champagne and wine on board the luxurious Northern Belle Train! The beautiful view will certainly captivate these two.
FAQS about BUY a GIFT
1) What are the modes of payment?
You can pay via Mastercard, Visa, Maestro, AMEX, and Paypal.
2) Is the voucher transferable?
Yes, it is but only until it has been used to book with a supplier.
3) Can my friends get a discount?
Yes, with their refer-a-friend scheme, your friend can get an introductory discount. (If you want a discount, find a friend who can refer you too! Haha.
4) How long is the voucher valid for?
Most of the vouchers are valid for ten months from the date of purchase but some vouchers are valid until a fixed date. Don't worry, the validity of each experience is clearly stated in the product information on the website, and will be printed on your voucher. The validity can be extended for a fee of £20.
5) Can I exchange my voucher?
Absolutely! All you have to do is log in with your voucher number and pin code at here and click on 'Exchange my voucher'.
6) Do you recommend them?
I TOTALLY DO!! Christmas shopping has never been this fun and easy!
Jonathan and I felt like modern day Santas while purchasing all these gifts and the best part is we were half a world away when we were deciding which gifts to get (well, we actually asked the family to choose which one they like!hahah!)! Sure it now feels like Christmas. To end this post, advanced Merry Christmas, everyone! Thank you for being a part of our journey ♥
Are you on Pinterest? Pin these!