10 Best Things To Do in Zakynthos, Greece [with Suggested Tours]
Are you planning to travel to Zakynthos, Greece soon? Read our tips below on the things to do in Zakynthos with suggested tours!
Another Greek island located on the Ionian Sea. Zakynthos is popular as a summer getaway from many tourists because of its stunning islets and beaches. This is also the place where you will find the world-known Navagio (Shipwreck) beach. The nightlife is also what you should look forward to when you go here. So if you're thinking of heading your way to Zakynthos, here's a little travel guide for you!
List of Best Things to do in Zakynthos, Greece
The trip to Porto Limnionas is definitely recommended. There is a tavern with enough loungers that offer a wonderful view of the sea and the bay. However, this is not a beach but rocks, perfect for swimming and diving, crystal clear water and pure idyll.
A beautiful island in the crystal clear blue sea. See a wonderful bathing beach that also serves as a breeding ground for the sea turtles. You can also snorkel nicely on the shore around the islands. Just enjoy it there in harmony with nature.
Suggested Tour: Boat Trip to Keri Caves and Loggerhead Turtle Watching
View this post on Instagram
Tsilivi is a great little water park. A wonderful area for young children. This is a very decent and ideal place to spend time with family or friends, especially if you're traveling with kids. There are slopes of varying difficulty, places where you can eat, and a constant pool for swimming.
View this post on Instagram
The Agios Dionysios church directly opposite the port is the symbol of Zakynthos town. The church was slightly damaged in 1953. The bell tower is striking. The interior of the three-aisled church is almost completely painted, richly decorated with many frescoes, and the room is illuminated with silver chandeliers from Venice. The bones of Saint Dionysius are kept in a silver sarcophagus in the right side chapel.
Suggested Tour: Zakynthos: Greek Farm Visit & Evening Tour in Zante Town
A super beautiful bay, but the best way to get there is by renting a small boat. The water here is indescribably beautiful with its turquoise-blue color. You can also look at the bay from above. But you absolutely have to risk the small way to the top to really get the whole view of the wreck.
Suggested Tour: Zakynthos Island: Navagio Shipwreck Beach & Blue Caves Tour
Banana Beach is a stony sandy beach that has numerous water sports like kitesurfing, banana boat, etc., a large number of sunbeds, and their variety. Unfortunately, drinking alcohol is prohibited.
View this post on Instagram
The monastery is located at the very top of Skopos Mountain. Even if the path is long and rocky to the top of the mountain, it is worth it. You will be rewarded with a breathtaking view and this great little monastery! Inside the Monastery, there are ancient frescoes and a stunning view from above on different sides of the island.
A small island worth seeing. This small rock island with the same name Agios Sostis, but known under the name of the Cameo Bar (Cameo Island) that is located on the island. If ever you're in Zakynthos, Cameo Island is a must-visit.
Suggested Tour: Zakynthos: Evening Southern-Island Road Trip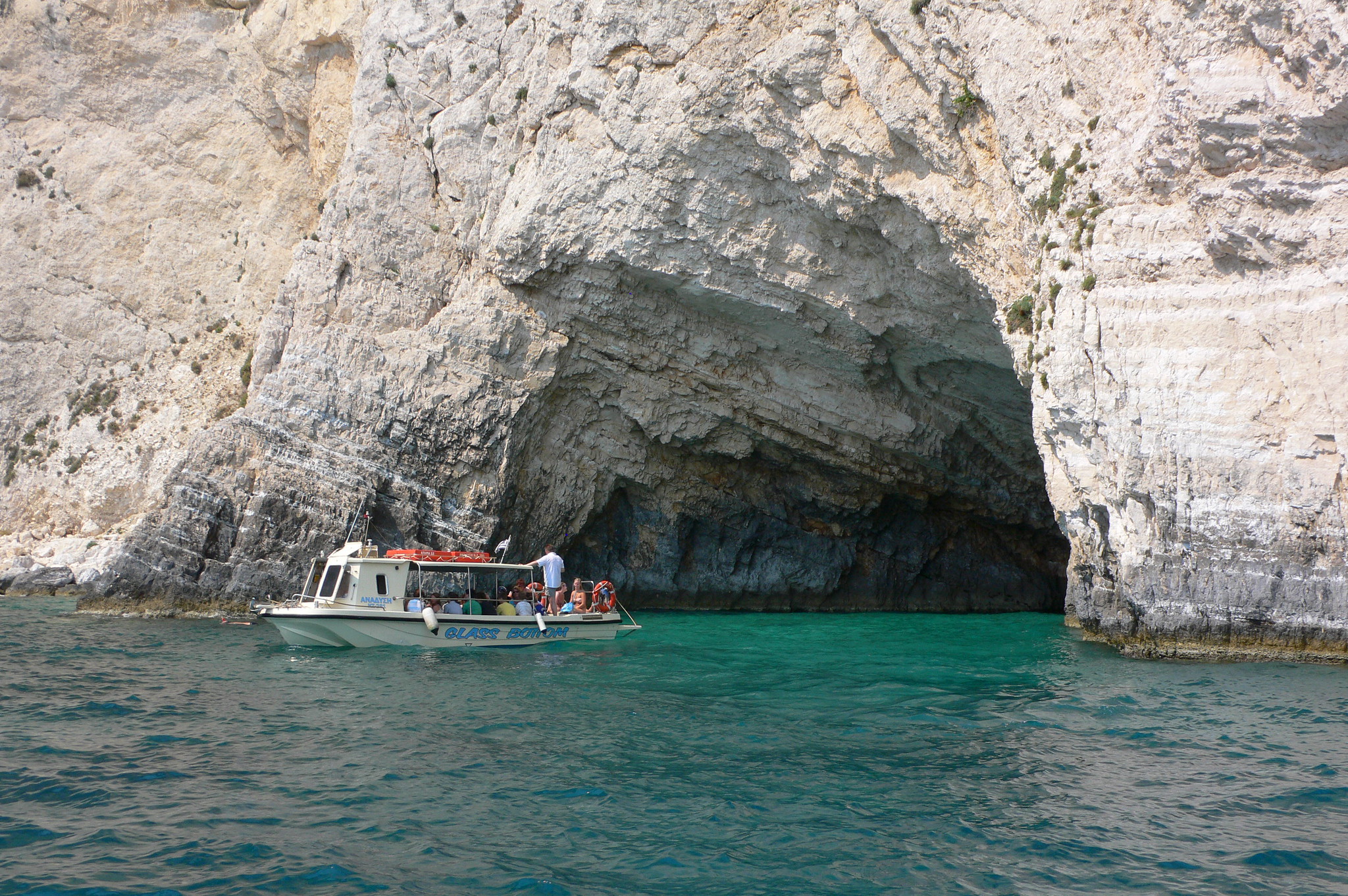 The Keri Caves can be visited alone with a rental boat or a guided group tour. The crystal clear water reflects on the cave walls. For snorkeling, super clear water with a beautiful backdrop, this is simply fantastic.
Suggested Tour: Zakynthos: Turtle Spotting Cruise on a Glass-Bottom Boat
View this post on Instagram
On the way to Shipwreck Beach or to Porto Vromi, you have to pass the village of Anafonitria coming from the east or north. The place itself has numerous taverns and there is an almost endless row of souvenir stands on the thoroughfare. The monastery, which was hardly damaged in the great earthquake in 1953, has long since been abandoned. However, its picturesque structure offers a great photo opportunity.
11. Find accommodation in Zakynthos, Greece
Where to stay in Zakynthos, Greece
Budget Hotel
Costas Hotel offers accommodation with a restaurant, free private parking, and a bar. At the hotel, the rooms are equipped with a wardrobe, a flat-screen TV and a private bathroom. All guest rooms will provide guests with a fridge. Continental and Full English/Irish breakfast options are available every morning
Price: Starts at $45 per night for Double Room with Balcony, add $1 for taxes and charges, $7 for breakfast (optional), and it's partially refundable.
Luxury Hotel
Palatino offers elegant rooms with the Ionian Sea or mountain views. The rooms and suites at Palatino Hotel are decorated in earthy colors and have a balcony. Facilities include air conditioning, a satellite TV and a hairdryer. All rooms also feature free Wi-Fi access. Guests can start their day with a rich breakfast in the hotel's stylish breakfast room or in the privacy of their balcony.
Price: Starts at $74 per night for Standard Double or Twin Room, add $3 for taxes and charges, includes breakfast, and it offers a free cancellation.
These are the possible things you can do in Zakynthos, Greece. So if you are ready to have a fun and exciting trip, you know what to do and where to go! So pack your things now and prepare yourself for a wonderful adventure in Zakynthos.
How to go to Zakynthos, Greece from London
Via Aegean Airlines: (one way with one-stop)
*From London Heathrow –  Athens Airport – Zakynthos (Dionisios Solomos Airport)
Ticket Price: £154.92
*Prices are subject to change. You can visit Skyscanner for more details about the ticket prices.

About the Writer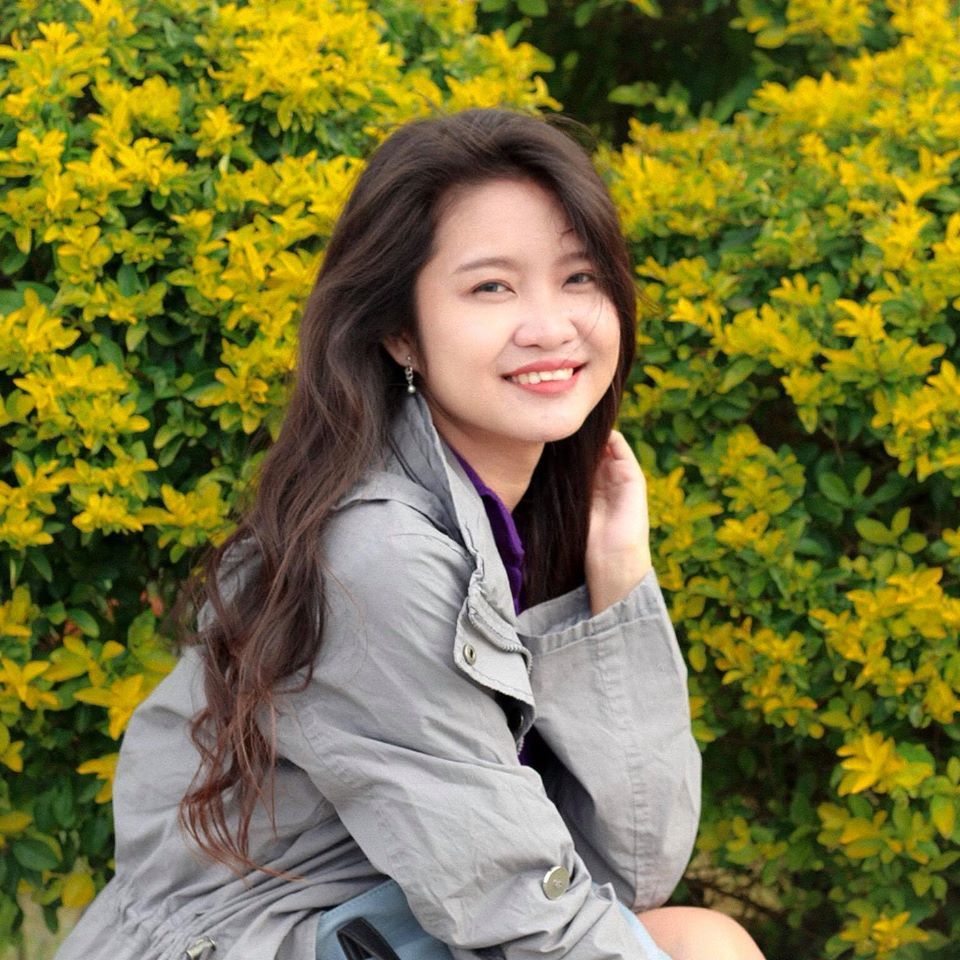 Hi there! I'm Fatima. My first major travel was in 2016 in the beautiful city of Cebu. After that, I got interested in traveling. Now I enjoy learning languages and other country's cultures. My goal is to visit at least one country each year and to share my experiences with other people through writing or blogging. Witness my journey by following me on Instagram.

Are you on Pinterest? Pin these!