10 Best Things To Do in Rhodes, Greece [with Suggested Tours]
Are you planning to travel to Rhodes, Greece soon? Read our tips below on the things to do in Rhodes with suggested tours!
If you're in Greece, going to Rhodes is a must. It is the largest island among the Dodecanese islands in the country. It is well known for being the home of the Colossus of Rhodes, which is one of the Seven Wonders of the Ancient World. Boasting a rich history and interesting tourist destination, anyone would enjoy their days spent here. So if you're interested to know more about what to expect in this city, we prepared a little guide for you!
List of Best Things to do in Rhodes, Greece
Tsambika Beach was, is, and will always be one of the most beautiful beaches in Rhodes. With the extensive beach, the clear water, the fine sand, pretty beach bar with good food and drinks, and good music, plus the many taverns, it is always worth a visit!
Suggested Tour: Rhodes Town: Scenic Cruise to Lindos with Swim Stops
One of the most beautiful views of Rhodes. The short climb is very feasible, but caution is still required. You can quickly explore the ruin, but the view will invite you to linger. There is also a small, beautiful chapel on the rock. Once at the top you have a magnificent view of the west coast.
A very well-restored castle, with a very nice exhibition. The exhibition includes everything from Greek history to the various occupiers and exhibition rooms. All the exhibits are explained in Greek and English.
Suggested Tour: Rhodes: New and Old Town Guided Tour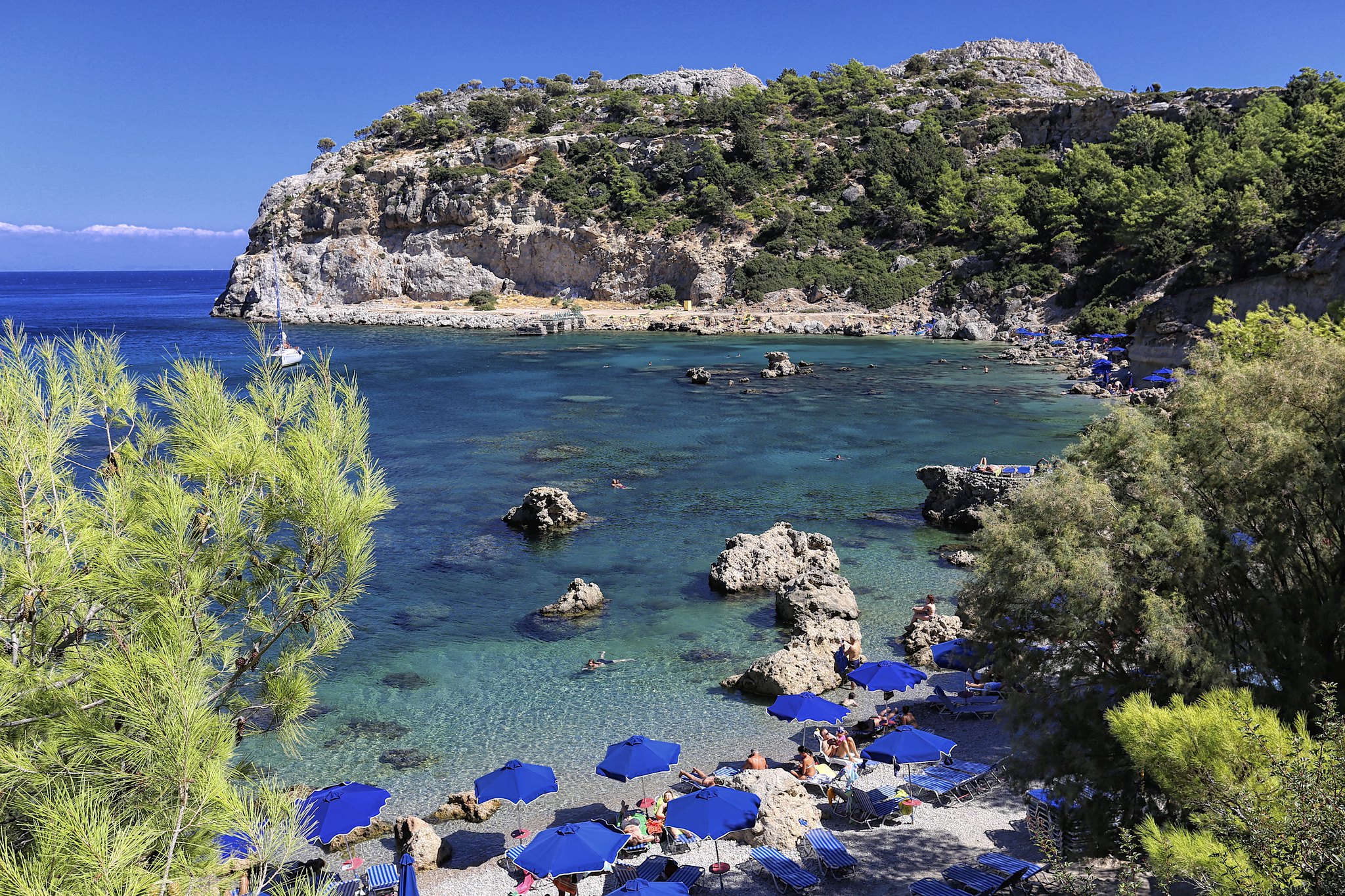 Anthony Quinn Bay is a bit small and has two separate beaches. Here, you will feel like you're in paradise! The bay is very beautiful but you should wear aqua shoes to protect your feet. The beach offers many opportunities for snorkeling where there is a lot to see.
Suggested Tour: Rhodes: Sun and Sea 3-hour all Inclusive Swimming Cruise
It is always worth taking a walk through the old town of Rhodes. Go through narrow streets, and witness the beautiful places. There is a lot to see and also for shopping. Around the old town is the historic city wall, the trench of which is beautifully planted in many places. Within the city, walls have many great little streets and streets with numerous restaurants and tourist shops.
Suggested Tour: Rhodes Hop-On Hop-Off City Tour Bus
This beautiful town should be on your list when you visit Rhodes. The picturesque streets are very beautiful to look at, there are many shops and boutiques and dinner should be taken in one of the numerous rooftop restaurants. From there you will have a great view of the town, the sea or the Acropolis.
Suggested Tour: Lindos: 7-Hour Trip From Rhodes Town
The Acropolis towers over the small town of Lindos give a very good impression of life in ancient Greece. Well restored and easily accessible by donkey or on foot. It's just a short climb and all worth it. Once at the top you will have a great view of Lindos, the sea, and the bays in the area.
Suggested Tour: Easy Hiking Tour around Ancient Lindos
An absolute must. This museum has a nice collection of historical items. If you want to understand the history of Rhodes, you have to come here. Those interested in archeology will also get their money's worth in the collections. It is not for nothing that this museum is considered one of the most important archeology museums in Greece. The period covered here extends from the Neolithic to the Ottoman period, with a focus on classical antiquity and Hellenism, of course.
Kallithea springs is a beautiful bay surrounded by wonderful gardens. A great place to relax. You can spend your day here as everything is beautifully prepared and clean. You will have to pay a small fee to enter the area but it is a good value for what you can experience inside.
Suggested Tour: Rhodes Town: RIB Cruise with Snacks and Drinks
A very beautiful beach from which you will have a view of the Acropolis of Lindos. The water is crystal clear and will invite you to swim and snorkel. Not to forget the little chapel. If you want to have a beautiful view of the bay, you should be there earlier.
11. Find accommodation in Rhodes, Greece
Where to stay in Rhodes, Greece
Budget Hotel
Spot Hotel features a furnished roof garden with views over the town. It offers air-conditioned rooms with free WiFi. The rooms of Spot are fitted with antique-style furnishings and patchwork-style bedspreads. The private bathroom is stocked with a hairdryer and free toiletries. Several restaurants, bars, and shops are within a short walk from the property.
Price: Starts at $28 per night for First Floor Room 7, add $1 for taxes and charges, and it offers a free cancellation.
Luxury Hotel
Bellevue Suites are on the beach of Rhodes City. They offer elegant accommodation with a hydromassage shower. Facilities include 2 pools and a snack bar. All air-conditioned units at Bellevue have free WiFi. Each comes with a seating area with a flat-screen TV. Some accommodation types feature a kitchenette with a Nespresso coffee machine. Guests may start their day with a breakfast served at the on-site restaurant or enjoy dishes created by an awarded chef.
Price: Starts at $199 per night for a Deluxe Double Room with Sea Side View, add $5 for taxes and charges, including breakfast, but it's non-refundable.
Extra Tip: Check out Plumguide for the best holiday homes and vacation rentals in Greece.
These are the possible things you can do in Rhodes, Greece. So if you are ready to have a fun and exciting trip, you know what to do and where to go! So pack your things now and prepare yourself for a wonderful adventure in Rhodes.
How to go to Rhodes, Greece from London
[box]
Via Aegean Airlines: (one way with one-stop)
*From London Heathrow – Athens Greece – Rhodes Airport
Ticket Price: £100.78
*Prices are subject to change. You can visit Skyscanner for more details about the ticket prices.

About the Writer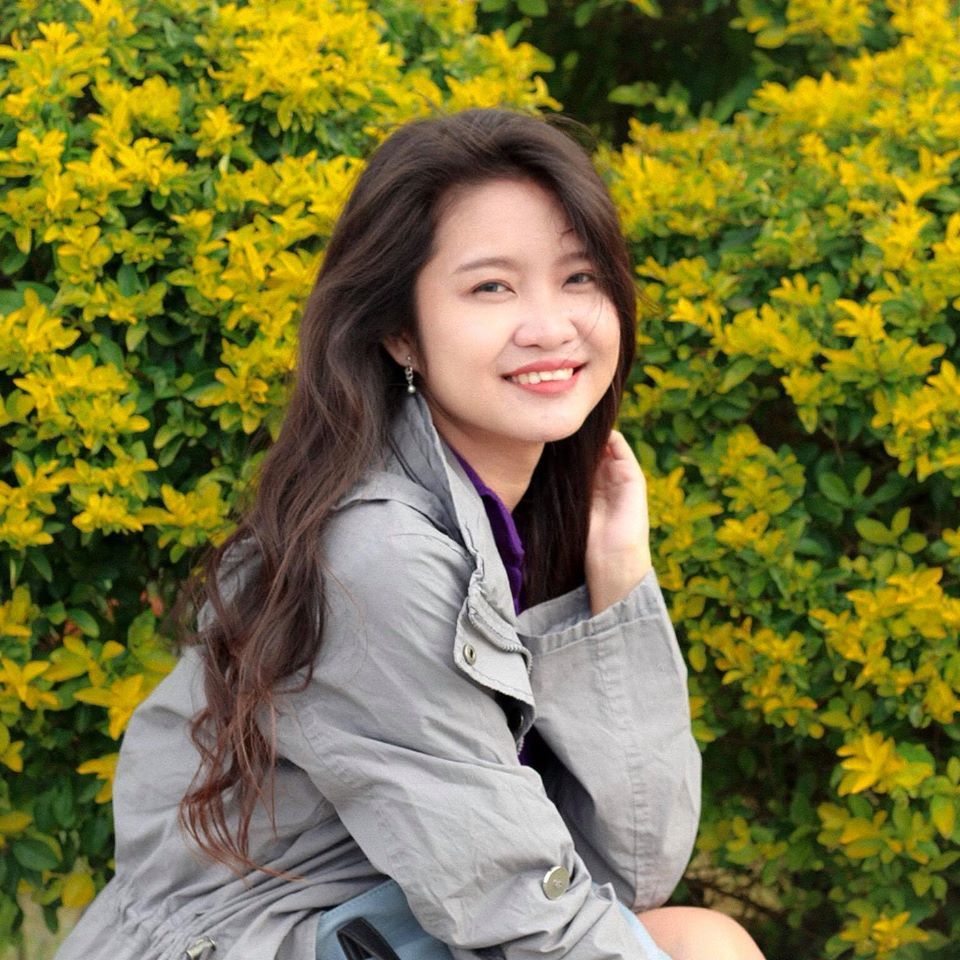 Hi there! I'm Fatima. My first major travel was in 2016 to the beautiful city of Cebu. After that, I got interested in traveling. Now I enjoy learning languages and other countries' cultures. My goal is to visit at least one country each year and to share my experiences with other people through writing or blogging. Witness my journey by following me on Instagram.​​

Are you on Pinterest? Pin these!