15 Best Things to do in Chiang Mai, Thailand [with Suggested Tours]
Want to see the beauty of Chiang Mai, Thailand? Read our tips below on the things to do in Chiang Mai with suggested tours!
Located in the northern mountainous part of Thailand, the city of Chiang Mai used to be the capital of the Lanna Kingdom. When you go here, you'll discover its old city that's full of history. And of course, when you're in Thailand, visiting temples is a must-do. With Chiang Mai's hundreds of century-old Buddhist temples, you'll be in awe with their unique structures and architecture. To know more about the places you can visit in Chiang Mai, read below our short guide.
List of Best Things to do in Chiang Mai, Thailand
Want to have an incredible experience of feeding, bathing, and being with the elephants in their natural habitat? Then head your way to Elephant Rescue Park. This is a site for rescued elephants, where their keepers have given them all the love and care they need, and you'd definitely see it when you go here. Highly recommended!
Suggested Tour: Chiang Mai Kerchor Elephant Eco Park Tour
A relatively well-preserved ruin on the edge of the old town in Chiang Mai. It was built between 1385 and 1402 and has great religious influence among the Thais. A must in Chiang Mai, it is the oldest in the area, its majesty impresses, and its surroundings have several more temples.
Suggested Tour: Private Chiang Mai Doi Suthep Temple, Wat Chedi Luang, and Craft Village Day Tour
A place perfect for kids and kids at heart! Art in Paradise 3D Museum offers the possibility of taking vacation photos of a different kind. For the photos, however, you need an app that you can download beforehand in order to get started immediately. A super interesting museum for anyone interested in photography and Augmented Reality.
Suggested Tour: Chiang Mai: Art in Paradise Illusion Museum Entry Ticket
Located in the heart of the historic center of Chiang Mai, this wonderful Buddhist complex is home to pagodas, monasteries, and temples. The buildings are connected by beautiful gardens and everything is truly impressive. The architecture of this site is impressive and very different from other temples that are visited in Thailand.
Suggested Tour: Doi Suthep-Chiang Mai City Temple Tour by Oriental Holiday
This small temple at the foot of Doi Suthep is really worth a visit. In the middle of the forest, it is a pretty haven of peace and has a garden with superb statues. In short, a really pleasant place to relax for a few minutes.
Suggested Tour: Long Neck Village, Hill Tribes, and Wat Pha Lat Half Day Tour
View this post on Instagram
It is a temple on top of a mountain from which you can see the city of Chiang Mai. The climb can be on foot or by means of a small funicular. On foot, there are about 300 steps so you must prepare for that. When you reach the top, the temple itself is beautiful in all gold and the view of Chiang Mai from the top of this hill is just as magnificent.
Suggested Tour: Private Chiang Mai Nimmana Road and Wat Phra That Doi Suthep Evening Trip By Oriental Holiday
This ancient temple is very special because of the tunnels which constitute the places of prayer. There is also a fine example of a symbolic pole marking the entrance to the temple. Different from the others, it is worth walking through its tunnels and seeing the different rooms with their corresponding Buddha.
Suggested Tour: Doi Suthep and Wat Umong Night Tour
A beautiful flowered park that can be toured by train. It has a unique exhibition of orchids of all sizes and colors. The park is very large and is organized according to focus and country. Exploring the flora and fauna for a whole day in nature is such a noble goal.
The night market is very big, there are all kinds of stalls for art souvenirs, and of course plenty of stalls and places to eat and drink. There is also a lot of choices and there is something for everyone. It is a must-see in Chiang Mai evenings to do.
View this post on Instagram
The Chiang Mai Saturday evening market blocks the entire south of the city, hundreds of stalls, vegan dishes, or 500 grams of meat kebabs, there is something for everyone. You can find lots of souvenirs and local craft stalls. If you are in Chiang Mai on a Saturday you must absolutely see this oversized market where you will find anything and everything and of course something to eat in a typical atmosphere.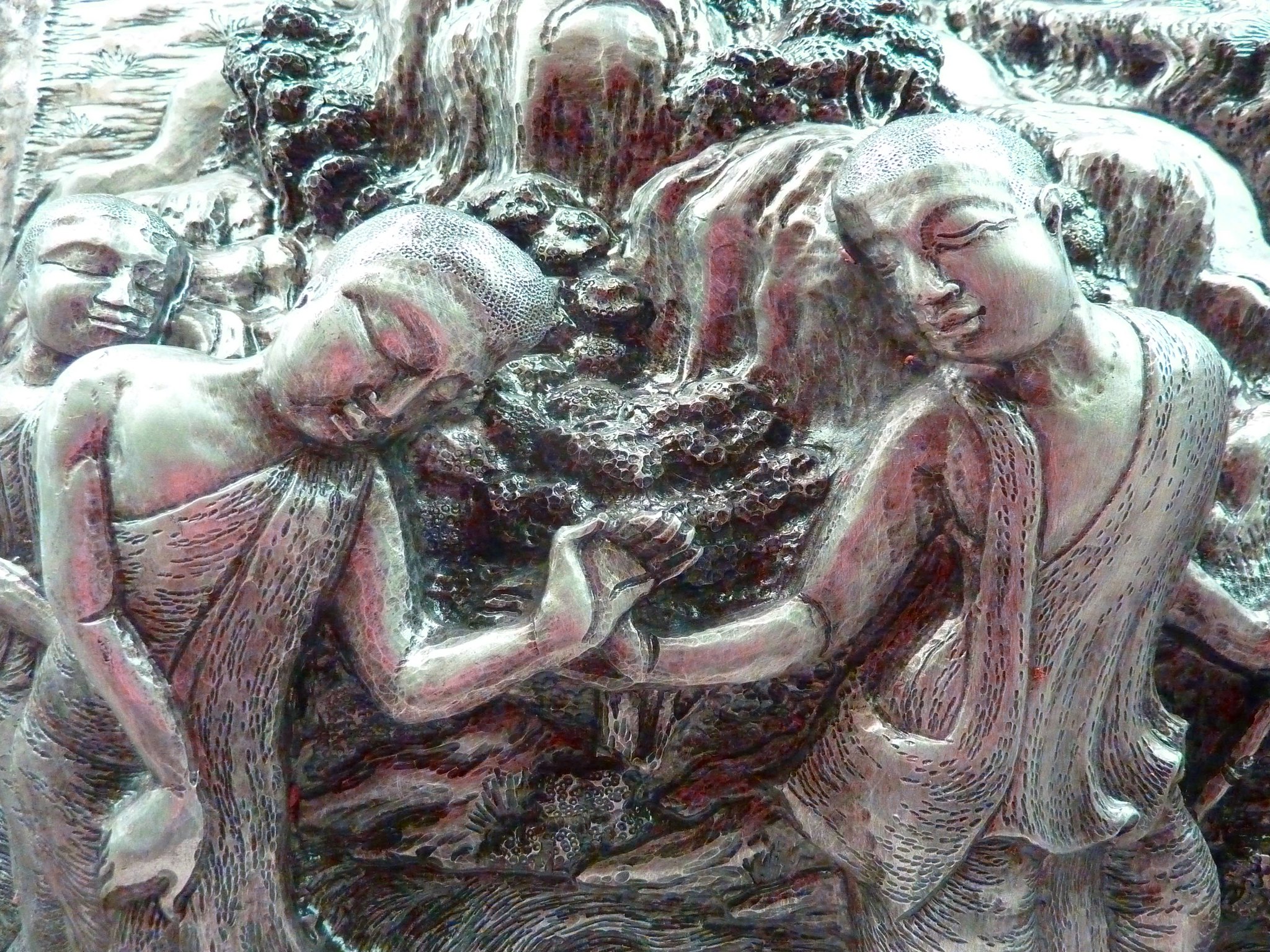 A temple that's like no other because of its ornamental originality, silver everywhere. This silver temple surprises in the city. Nicknamed "the silver temple", this Wat located on the street of the Saturday night market is well worth its name. The walls of the main temple are covered with worked silver plaques. The interior is also worth the visit but is reserved for men, meaning women are forbidden to enter. But admiring the outside is also worth it.
Suggested Tour: Chiang Mai: Private Tuk Tuk Tour of City Temples With Pickup
This may not be the most beautiful temple of all those that can be visited in Chiang Mai, but the mausoleum is interesting because of its history. It's a gigantic temple with ornamentation that's well elaborated in golden details, inside it houses a large Buddha.
Suggested Tour: Chiang Mai City and Temples Half-Day Tour
Wat Phan Tao is a beautiful wooden temple that is often ignored by tourists since it's located next to the famous Wat Chedi Luang. Another different alternative to the typical golden temple of Thailand.
The small temple is located on the border of the square of the old city, so crowds of tourists do not usually reach here. It is a combination of several halls into one epochal complex, which were erected at different periods of the development of the Indo-Asian civilization.
Suggested Tour: Chiang Mai's Highlights: Sightseeing Night Bike Tour
View this post on Instagram
Ploen Ruedee Night Market is a very large square, surrounded by many stalls with food, drinks, desserts, etc. There is also live music that makes the atmosphere more lively and pleasant.
Where to stay in Chiang Mai, Thailand
Budget Hotel
The Jungle Trek House is set 500 m from Chang Puak Gate. Among the facilities at this property are room service and a shared lounge, along with free WiFi throughout the property. The hostel also has family rooms.
Price: Starts at $7 per night for Mixed Dormitory Room, includes taxes and charges, and it offers free cancellation.
Luxury Hotel
The 5-star Le Meridien Chiang Mai is located in the center of the famous Chiang Mai Night Bazaar. Featuring views of Doi Suthep mountain or the city, all elegant rooms come with a flat-screen TV, a minibar and a safety deposit box. The spacious en suite bathroom is fitted with a separate bathtub and hot-water shower facilities. The hotel has a pampering spa, an outdoor swimming pool, and 4 dining outlets.
Price: Starts at $131 per night for Deluxe Room, add $13 for taxes and charges, and it offers a free cancellation.
These are the possible things you can do in Chiang Mai, Thailand. So if you are ready to have a fun and exciting trip, you know what to do and where to go! So pack your things now and prepare yourself for a wonderful adventure in Chiang Mai.
How to go to Chiang Mai from London
Via Qatar Airways: (one way with two-stops)
*From London Gatwick – Doha – Bangkok – Chang Mai
Ticket Price: £473.49
Via Etihad Airways: (one way with two-stops)
*From London Heathrow – Abu Dhabi – Bangkok – Chang Mai
Ticket Price: £476.56
*Prices are subject to change. You can visit Skyscanner for more details about the ticket prices.

About the Writer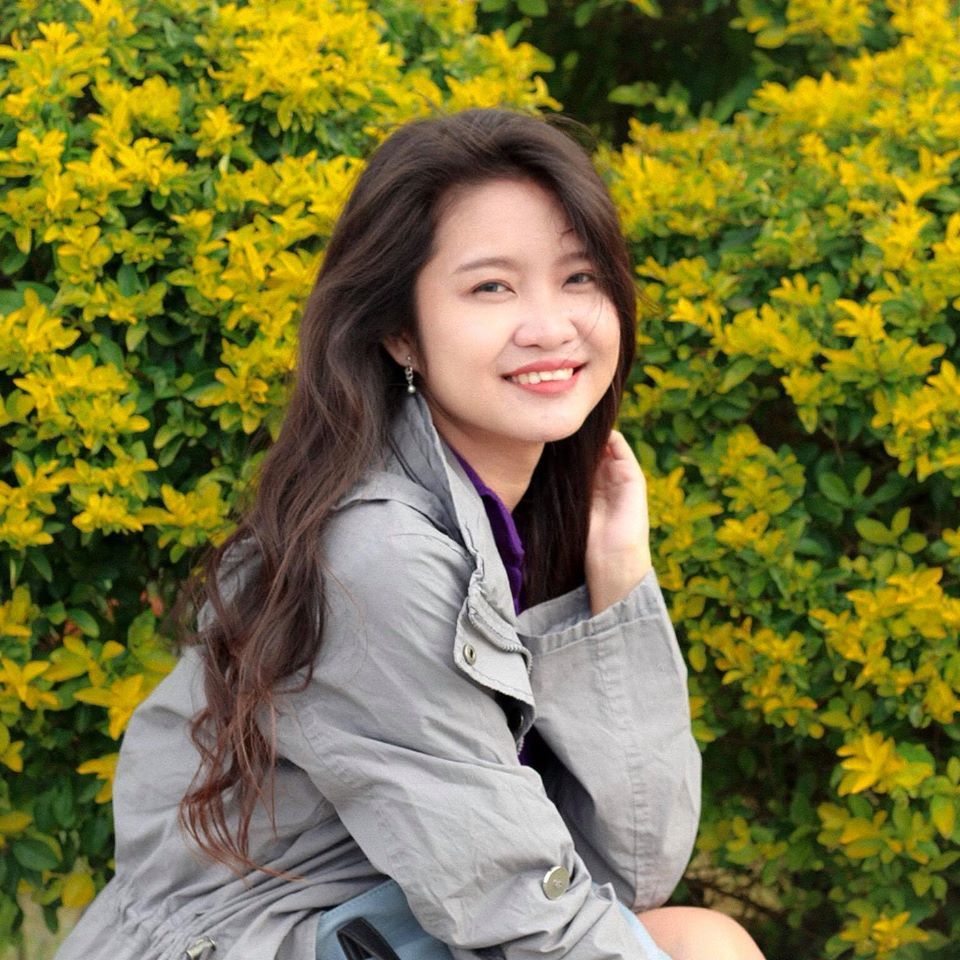 Hi there! I'm Fatima. My first major travel was in 2016 in the beautiful city of Cebu. After that, I got interested in traveling. Now I enjoy learning languages and other country's cultures. My goal is to visit at least one country each year and to share my experiences with other people through writing or blogging. Witness my journey by following me on Instagram.​​​​​​​​​​​​

Are you on Pinterest? Pin these!