7 Awesome Things to do in Belgrade, Serbia @WomanhattanMe
a.k.a. Seven ways Belgrade can take your breath away.
There is a high possibility you have never heard of Belgrade before. Even if that is not the case, you probably haven't considered it a potential holiday/city break destination. Why would you? Here's why!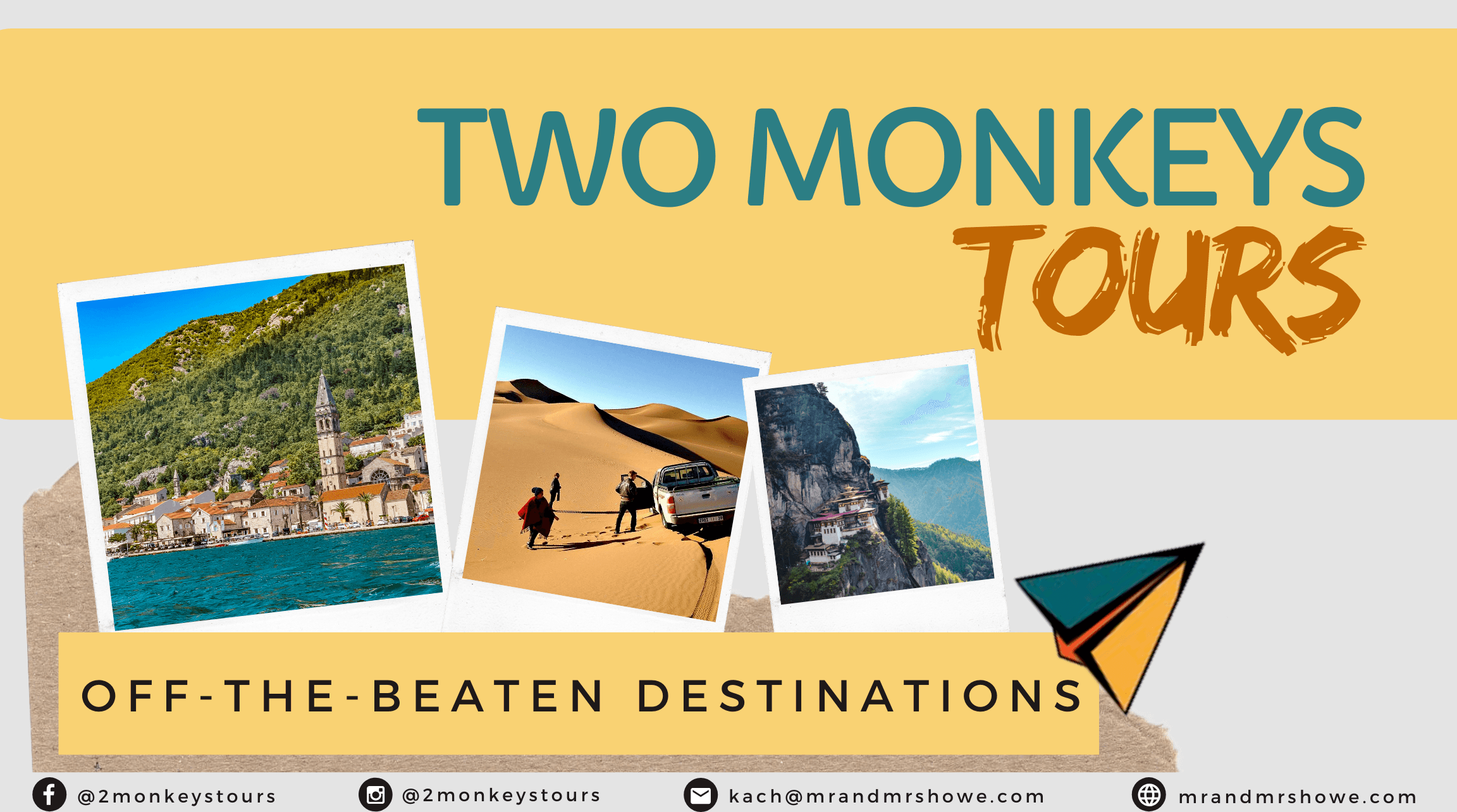 Different places may take your breath away in different ways and the capital of Serbia, a little country in South-Eastern Europe, does in these particular 7!
1. Parties that leave you breathless
Belgrade has been a proud owner of the "favorite party destination of the region" title for years. Among many other reasons, the most important ones are a big number of good nightclubs and low prices.
How low exactly? Let's put it this way – taking the petrol/ticket and accommodation into account, for a larger number of young people from the neighboring countries; it still pays off more to come and have a two-day party weekend than one local night out. Different nightclubs will most certainly satisfy all music preferences, but the nights mostly end in those that play Serbian/regional music known as "narodnjaci". Most guests claim that they had the times of their lives just in places like that and that they can't wait to go back. Whatever is it that you like, you can find something after your one heart in this city.
"Mikser House"
"Dragstor Play"
"Kasina"
"Beton Club"
"Brankow"
"Freestyler"
"The Tilt"
"Mr. Stefan Braun"
"Hot Mess"
"Shake 'n' Shake"
"Teatro"
"Savanova"
"Community by Kasina"
"Cinema"
"Underground"
These are some of the clubs that young people from Belgrade go to have fun and to be seen. There are of course the very popular kafanas where you usually end up staying until dawn – "Na vodi kafana", "Sipaj, ne pitaj", "Gaučosi", "Stara Pesma", "Pukni zoro", "Druga kuća", "Ona moja". Which ever you end up in, you will have a great time, that's a given.
2. The spirit that leaves you breathless
There are different philosophies regarding the issue of what the Belgrade spirit is and where can you find it today. Regardless of that, everyone is in agreement about one thing – Belgrade spirit is something special indeed and who ever experiences it once the right way, always comes back. To achieve this, you need to understand that Belgrade has three different faces and that is referring to daytime only. First face, the oldest one, can be seen on the cobble of Skadarlija. This 500m long road in the heart of Belgrade hides many stories from the past.
This road and its kafanas ) were the home of artists, actors, writers and painters at the end of the nineteenth and the beginning of the twentieth century. Today, it is one of the top places to visit in Belgrade as it is still filled with various restaurants and kafanas – "Tri šešira" and "Dva jelena" being the most popular ones.
A completely different spirit of Belgrade resides in Savamala, an urban part that has in recent years been the favorite spot for young artists and the lovers of a different kind of nightlife. Beton Hala recently became one of the must-see places as well. This location on the Sava River is perfect for a night out with friends while enjoying a great view and an even greater atmosphere 24/7. During the day, you can walk on the bank of the river, have a coffee or a meal on one of the restaurants, whilst the night remains reserved for several clubs.
The third face of Belgrade is actually on Zemun kej. The Danube River bank that is outside of the busy city centre is home to many floating river clubs and represents an ideal opportunity for a relaxed walk to Gardos Tower, but also try some of the Serbian specialties in one of the restaurants.
Ideally, it would be good if you could experience all three of these places, feel them individually and then decide which face of Belgrade is your favorite.
3. Food that will leave you breathless – literally
One thing is for sure – you will not leave Serbia hungry, nor sober. Serbs are great hosts, and they will make you eat, even when you cannot bare the thought of eating. You will also get a doggie bag, just in case. Belgrade offers a variety of world's cuisines – from Italian, American, Greek, Japanese, Chinese, French, Latin, German… but you should most definitely try the local cuisine.
A must try definitely sarma and Karadjordje's schnitzel, as well as pljeskavica. When it comes to deserts – krempita (which often gets translated as cream pie and causes jokes for obvious reasons, but trust me, it's delicious), gomboce and strudels with poppy seeds or walnuts. When it comes to street food, the absolute winner is a New Belgrade Sis cevap. It is most delicious on the way home after a night out and absolutely every cab driver knows where to drive – just say what you want to eat and be ready to wait in at least 20 minutes long queue. It will be worth it, I promise!
When it comes to restaurants of the medium price range, visit Mala Fabrika Ukusa, as well as Saran and Gradska, Manufaktura, Smokvica, Voulez-Vous and if you find yourself in Dorcol, try the goulash in Solunac and don't miss out on krempita in CHolesterol. If you, however, prefer fine dining, the recommendations go to Homa, Salon 5, Madera and Frans.
4. Drinks that will leave you breathless and/or brainless
If you've never tried rakija, you've never had alcohol. This nectar of the gods is a favorite drink in Serbia, and it is made by every other family (for personal drinking purposes). There are various flavors available – peach, quince, plum, pear, apple, cherry, with or without color, but they do have one thing in common – as soon as you down your first shot (because this is the only right way to drink it), you will feel a warmth in your tummy – that's your stomach crying, but it's crying with joy, and it wants more!
A piece of advice coming from a pro: when you drink rakija, always follow it with a glass of water, as that's the only way to avoid being hungover in the morning regardless of the quantity had. Also, don't forget to pack a bottle or two in your suitcase – your friends will appreciate it more than a fridge magnet.
5. The views and the history that will leave you breathless
The breaks between eating, drinking and going out can be spent by getting to know the history of the city, and there is no better way of doing it than having a walk on Kalemegdan fortress. Around this fortress, that was first built at the beginning of the 1st century AD developed, what we now know as Belgrade. It was first a palisade with dirt walls that developed into a Roman castrum, then Byzantine castle, then a fortress of a Serbian despot in the middle ages and an Austrian and Osman artillery fortress in the end. It now stands proudly as a testament to the past.
It is located at the confluence of the two rivers – the Danube and the Sava and provides a glorious view of the city. And whilst it used to be a battleground, it is now crowded with couples holding hands.
6. Beauty that will leave breathless
A lot of people say (or so us, Serbs, one to believe) that Belgrade is full of beautiful women and handsome men. If you find yourself in the city during summer, the best view of this you can get on Ada Ciganlija, the so-called sea of Belgrade, where most of the young people spend the hottest days. Of course, except for the view, you can also enjoy swimming and the shade of the beach bars and a great atmosphere from the early morning.
7. The nature that will leave you breathless
Belgrade shares a problem of many big cities – it does not have a lot of green surfaces, but the ones it does have a very breathtaking. One of the places where you can enjoy nature is the Botanical garden that was recently renovated and looks truly phenomenal. It extends over 5 acres of land and has over 1,500 herbaceous plants and around 350 kinds of trees, shrubs and exotic plants. There is also a Japanese garden, a systematic parcel of dicotyledonous plants, as well as a 550 square meters big glass house. In any case, it's a wonderful way to spend a relaxed afternoon in the middle of busy Belgrade.
8. Find accommodation in Belgrade, Serbia

Where to stay in Belgrade, Serbia
If you are a budget traveler, Mosaic Hostel is a great solution for you. Deluxe room for two people costs cca 15 euros, and you will be situated in the heart of the city, just 20 meters from the main pedestrian district. This hotel is one of the Belgrade's bestsellers, and it has 8.9/10 rating on Booking.com.
Also one of the top picks in Belgrade, that is relatively affordable, is Smokvica (Booking.com rating 9.4/10), on excellent location on Vracar. This clean, neat and comfy B&B, with an amazing restaurant and gorgeous garden, is a favorite place to be for many young tourists in Belgrade. Room rate for two is cca 40 euros – make sure you stay for breakfast as well. The fact that it's pet-friendly and has airport shuttle service is a huge plus.
But if you prefer luxury stay, you can choose from few hotels in Belgrade. Our recommendation goes to Square Nine, placed just 50 meters from Knez Mihailova Street (main pedestrian and shopping district) and 100 meters from Kalemegdan Fortress. Modernly furnished rooms, great spa and fitness center, parking and free Wi-Fi are just beginning. The hotel has a fine dining restaurant, the Square, on the ground floor that serves modern European cuisine, and on the rooftop, there is a Japanese restaurant, Ebisu. There is, of course, airport shuttle service for the guests. Room rate per night for two is cca 300 euros (Booking.com rating 9.5/10).

About the Writer
Anja is a professional editor and wannabe professional traveler. Her passion for writing and passion for traveling are now living together, and their address is womanhattan.me. You can also find her on;

Social Media: 
Instagram: womanhattan.me
Facebook: Womanhattan.me
Youtube: Womanhattan Lifestyle and Travel
Twitter: @WomanhattanMe
Pinterest: Womanhattan

Are you on Pinterest? Pin these!