7 Awesome Things to Do in Banjul, Gambia @cantravwilltrav
The tiny port city of Banjul, is the capital of The Gambia, in West Africa. It's located in the southern part of the Gambia River estuary on Saint Mary's Island, cut off from the mainland by a series of creeks lined with mangroves.
Banjul is relatively untouched by tourists who tend to head straight to the beaches.  The sandy streets spattered with sun-bleached colonial buildings have a historic feel that the more modern seaside resorts are missing. It is also the home to a busy harbor and market that showcases the best of urban Africa.
Safety in The Gambia
Many people question the safety of Banjul, particularly recently due to the threat of political instability after President Yahya Jammeh's refused to concede power following the election. However this instability has now subsided, Former President Yahya Jammeh has stepped down and left the country and the newly elected President Mr. Adama Barrow should return to The Gambia shortly.
As a result, the Foreign and Commonwealth Office have now lifted their advise against travel here. The situation is now stable, and there is no longer the possibility of military intervention.
With the political update out of the way, I can confidently say that yes it is safe to visit Banjul in The Gambia. As with any country you should take the usual sensible, safety precautions such as not wearing expensive looking jewellery, carrying large sums of money, or having gadgets such as iphones or cameras on display. Pick-pocketing in busy places such as Albert Market isn't unheard of so just be cautious. Also try to keep away from dimly lit streets and if in doubt get your hotel or a nearby restaurant to call you a reputable taxi. Other than those normal precautions it's pretty safe.
The one thing to be aware of (especially as a female) which is more of a pesky annoyance than a danger is the prevalence of 'bumsters'! These are young Gambian men wanting to be your friend, your guide, your boyfriend, etc. They will hassle you, especially in the beach and market areas. However they are generally harmless and nine times out of 10 will leave you alone if you tell them you've visited before, or that you have a husband or boyfriend. Don't let this put you off an otherwise great destination.
What to do in The Gambia
Many tourists that fly into Banjul are happy with sunning themselves, with some cheap(ish)drinks and delicious seafood on one of the many nearby beaches. Kololi, Kotu, and Senegambia are the most popular for differing reasons. The slightly more daring may venture to one of the nearby islands for a day trip or a few nights in a traditional roundhouse. However, for those who prefer to immerse themselves more fully into the culture of a country, there is also a huge variety of things to see and do outside of Banjul, either side of the River Gambia.
All of these can be reached from Banjul, and while they are doable independently (if you have plenty of time, due to the poor infrastructure), most people opt for a tour, ranging from 1 day to several days. There are numerous tour agencies in town, but one I can highly recommend is EcoTours Gambia who provided us with an amazing and reasonable priced off the beaten track 3 day round trip tour.

Here are 7 Awesome Things to do in Banjul, Gambia
So let's get back to the often over-looked Banjul. Despite this being rarely visited by many tourists, there are still some great things to do there if you have the time. Here are seven awesome things to do in Banjul.
1. Arch 22
This 36-meter tall arch towers over Independence Drive, the road into Banjul. It was built in 1996 to celebrate the military coup on 22 July 1994.
The top floor of the arch offers splendid panoramic views of the city, from where you can get a better sense of it being an island. You can see the Atlantic Ocean which surrounds it, the River Gambia and some of the Tanbi mangroves.
On the upper level (which can be reached by a lift or stairs), there is a cafe and also a small ethnographic museum. The museum displays traditional textiles, clothes, agricultural tools, and weapons like bows and arrows.
You are not able to drive under the arch between the columns; the alternative Marina Parade route has to be taken instead. Cars have also been banned from driving between the columns and have to take the Marina Parade route instead.
2. Albert Market
This bustling market open from 8 am until 7 pm is the main one in Banjul. It is found on Liberation Avenue and is a maze of alleys full of ramshackle shops and stalls, groaning under the weight of their wares.
On the first floor, you'll find an array of colorful fruit, vegetables, meat, fish and dried goods; alongside gorgeous vibrant fabrics and beauty products. Deeper inside the market is the Banjul Tourist Craft Market where you can find a huge selection of various handicrafts ranging from hand carved wooden masks, to jewelry, to paintings, instruments and much more. On the upper levels are many tailors working side by side in separate cubicles.
This is worth exploring for a couple of hours if only to watch the jostling locals in their traditional costumes bartering loudly. If you want to buy anything, be prepared to haggle as it's all part of the fun. If all of that leaves you hungry, there are also several food and drink stalls where you grab a snack or quick refreshment.
3. Joseph's  Adult Education and Skills Centre
Disadvantaged young women have received skills training in this old Portuguese Building for over 20 years.
Visitors can take a free tour of classes such as tie-dye, crafts, sewing, and embroidery. There is also a reasonably priced shop where items made by the women can be bought and make lovely souvenirs.
The center and shop are open from 10 am – 2 pm Mon – Thurs and from 10am – 12pm on Friday.
4. Sports Fishing
There are a couple of options if you wish to go sports fishing. You could rent a local long canoe (pirogue), some kitted out with an outboard motor, and a driver to take you out on the peaceful Oyster Creek. There is rich fishing to be had here as the mangroves are the home to a plethora of fish species and other wildlife. You can easily arrange this independently with one of the small boat operators at Dentons Bridge or with a local fisherman on the shore near the Barra Ferry Terminal.
The other option is to charter a more professional, larger boat to take you fishing up river or even out on the ocean. Many of these larger boats also have a bar and restaurant onboard. These can be booked from one of many local and foreign based fishing tour operators, either online or by email in advance, or upon arriving in Banjul.
One of the best tour operators according to the trip advisor is Pa's Fishing Company.
5. Full Day Gambian Home Cooking Experience
This experience is well worth taking the time out of your schedule for, especially if you're a foodie. It will also give you a unique insight into Gambian life.
It starts with a trip to a busy local market by landrover to purchase the fresh ingredients needed for the dishes you'll learn to cook later. Once you have everything, you go to a local Gambian family compound, where you change into some practical, traditional Gambian clothes for preparing and cooking the food.
The dishes cooked will vary depending on the seasonal produce available at the market, but some meat or fish and vegetables will be included, most likely in a typical Gambian sauce such as Yassa with Benachin rice. A local juice may also be made like Wonjo or Baobab juice. You'll prepare all the food, including the herbs and spices used for seasoning yourself and then cook them in a big pot, balanced over a small fire.
The preparation and cooking take a few hours, during which time you'll also be able to get a real taste of real Gambian life and chat to the locals and their children.
Finally, when the food is ready, it is placed in the middle of the compound. You'll gather round sitting cross-legged with the locals to enjoy the delicious meal you've just cooked.
This can be booked through various tour operators including Viator.
6. National Museum of Gambia
This is a fairy small, dusty and dimly lit but well organized Museum, with nice displays of cultural and historical collections, including historical documents, musical instruments, ethnographic items and agricultural tools.
There's also a very interesting archaeological area with reconstructions from the earliest inhabitation of Banjul and surrounding areas, and additionally, a floor dedicated to photographs from history all the way to the present day.
Opening hours are 9am – 6pm Mon – Thurs, 9am – 1pm Fri and 9am – 2pm Saturday.
7. Bird Watching
If bird watching is your thing, head down to the most southerly road, Kankujereh Road. This passes through saltwater wetland habitats, teaming with a many species of birds.
This road passes the estuary mudflats of the Gambia River on the left, which is home to wrecked sunken boats and ships. Here pelicans and cormorants set up roost for the night. At low tide, many wading birds can be seen on the mudflats, which they use as a feeding ground. Soon after to the right is the Tanbi Mangroves to both sides.
This is something you can do independently, but as it has a road nearby, it's best to go at a quiet time when you're likely to see more birds, after the morning and before the evening rush hours are best! A word of caution the ground can be quite uneven, and there's a lot of scrap metal that's been dumped so be sure to wear some good enclosed shoes or boots.
You could of course also go on a guided birding tour from Banjul, which can be booked from one of many online or local tour operators.
8. Find accommodation in Banjul, Gambia

Where to Stay in Banjul, Gambia
Most people don't choose to stay in Banjul itself, in fact, there is very little centrally located accommodation. Instead, tourists and travelers tend to head towards the beach areas where there is a huge range of accommodation to suit all budgets.
If you have your heart set on a central Banjul stay there is one tourist standard hotel – the 4 * Atlantic hotel.  
Other than that you'll be pretty limited to the smattering of 1 and 2-star accommodations mainly geared towards African tourists. However if budget is what you're after they may suit your needs. It's unlikely these can be found or booked online.
Some suggestions of accommodation just outside of Banjul towards the beaches are:
Best Budget Hostel in Banjul, Gambia – Riyan Apartments
This property is 1-minute walk from the beach. Banjul Airport is located 13 km away.  At Riyan Apartment you will find a garden, a bar, and a snack bar. Other facilities like an ironing service are offered.
Accommodation will provide you with a tv and a seating area. There is a full kitchen with a microwave and a refrigerator.
Best Mid-Range Hotel in Banjul, Gambia – Lemon Creek Hotel Resort
At Lemon Creek Hotel Resort you will find a 24-hour front desk, a garden, and a terrace. Other facilities offered at the property include meeting facilities, luggage storage and shops (on site). An array of activities can be enjoyed on site or in the surroundings, including canoeing. This resort is 14 km from Banjul Airport.
The accommodation will provide you with a TV upon request and air conditioning at extra fees. Complete with a refrigerator, the dining area also has an electric kettle. Private bathroom also comes with a bath or shower. You can enjoy sea view and garden view from the room. Offering an outdoor pool and a restaurant, Lemon Creek Hotel Resort is located in Bijilo.
Best Luxury Hotel in Banjul, Gambia – Kololi Beach Club Resort
This property is 1-minute walk from the beach. Offering an outdoor pool, plunge pool, and restaurant, Kololi Beach Resort is located in Kololi and is 13 km from Banjul Airport.
The accommodation will provide you with air conditioning under extra fees. You can enjoy a sea view, a garden view or a pool view from all the rooms. Featuring a shower, private bathrooms also come with a hairdryer. There is a fully equipped kitchen with an oven.
At Kololi Beach Resort you will find a 24-hour front desk, a garden, and a terrace. Other facilities offered at the property include entertainment staff, mini market, library, a club house, complementary golf and a ticket service. Cleaning service is also included as well as an airport shuttle. An array of activities can be enjoyed on site or in the surroundings.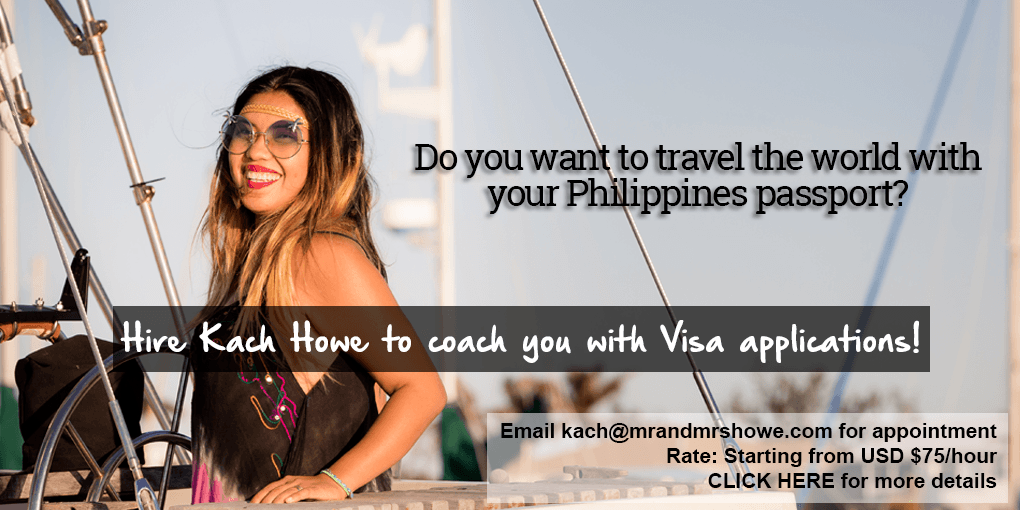 About the Writer
A qualified Data Scientist and Chartered Marketer from the UK, Tanya worked as a Campaign and Data Planning Manager until she and her husband Andy decided to up-sticks to travel, live and work abroad. She currently lives in Siem Reap, Cambodia and works part-time using her data, analysis and marketing skills to add value to a luxury tour operator. She's also concentrating on her travel blog and working at branching out into freelance work. '
Link to her blog Can Travel Will Travel, and you can also find her on Facebook, Twitter, and Instagram.

Are you on Pinterest? Pin these!