DIY Adventure through the Amazon- Belem, Brazil to Leticia, Peru
Here is my 3-week great adventure on the Amazon Rainforest that is full of surprises, adventures, and nature that will justify that this is truly a once in a lifetime experience.
A Guide to Enjoy your trip to the Amazon Rainforest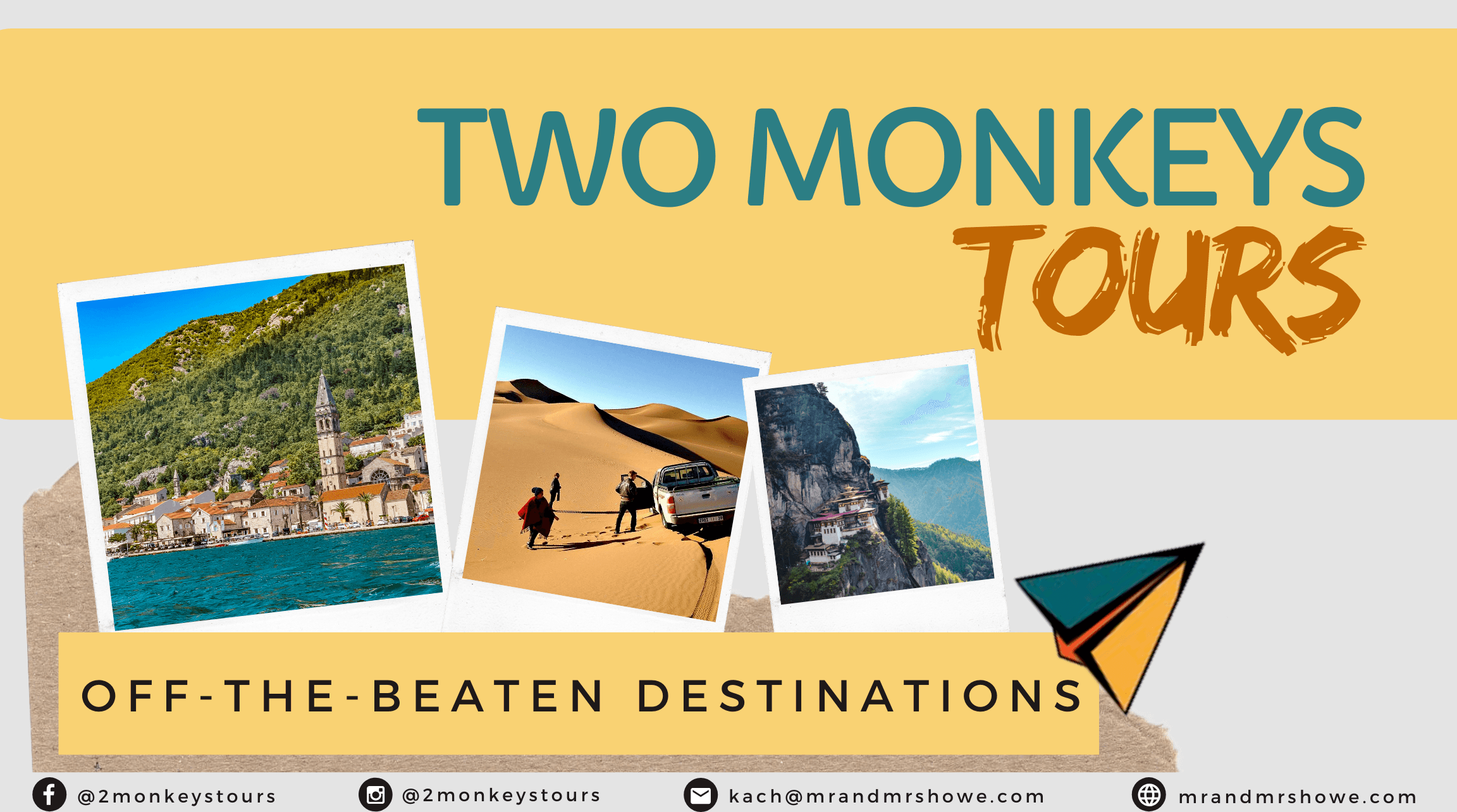 Boat number 1: Belem to Manaus
Friday 25 July 2014 – Wednesday 30 July 2014
After a mammoth 30-something hour Planes, Trains and Automobiles style journey from Jericoacoara, which involved minivans, taxis, moto taxis, and coaches, we finally arrived in Belem, the starting point of our Amazon Odyssey.
The minimal amount of information we'd been able to find online about getting the Belem-Manaus boat said that we should arrive at least 6 hours before departure because the boat would fill up very quickly. We were panicking a bit when we arrived in Belem with less than an hour to spare before the boat was due to depart. Not only did we have to buy our hammocks (R30) and string (DON'T FORGET STRING!), but we also had to find our way to the boat terminal. Luckily, most of what we had read online turned out to be false information. We arrived at the port, bought our tickets (R200) and then were moved into a waiting room. Nobody was allowed to board the boat until 5 pm that evening. It was a bit of a rush, with everyone trying to be the first to get their hammocks set up, but overall, a lot less stressful than I had imagined.
Check out some of the cool and cheap tours you could do in Belem and Manaus.
There must have been at least 200 hammocks on our deck, so it was a bit cramped, but everyone was in good spirits, and it almost felt like one giant sleepover.
Nothing of what I had read about the cargo boats in Brazil turned out to be true; bring plenty of fresh water (none available on board), wet wipes (the bathrooms were disgusting) and diarrhea pills (the food would make us sick). In reality there was free, fresh water, the toilets/showers were cleaned every day, and toilet paper was provided, and the food was good value (R10 for a HUGE plate which was enough for lunch and dinner) and pretty tasty (think; rice, beans, meat, salad). There was even a snack bar on the upper deck, selling burgers, crisps and, most importantly, cold beer. As we sat on our first night, sipping on our cold can of Brahma, watching the lights of Belem fade into blackness, there was nothing to be said; only the huge grins on our faces at the excitement of starting this new adventure.
I woke up on my first night on the boat at around 3:30 am. I put my headphones in, turned on some music and went out to the prow of the ship to smoke a cigarette. I was stunned. The only sound was the chugging of the motor, and the only sight to see was a sky full of diamonds. I have never seen so many stars. While everyone was sleeping, I and the sky were sharing this beautiful secret.
Days on the boat became blurred together. It was nice not having the through modern-world distractions; internet, TV, adverts. Nat described it as being like kids again before the internet took away our imaginations. We only had the very basics to keep us entertained. My only 'cheats' in this technology-deprived environment where my Kindle and my music player. The only other distraction was my string, for making macramé bracelets, which ended up being quite a show. Most days, while making bracelets, I would be surrounded by children, entranced by my weaving skills. I gave away a lot of bracelets to the kids (I wasn't making them sell, unlike some of the Argentinians we met on the boat), and even managed to trade a couple for some beers!
One thing that was wonderful to see while on the boat was how the children played together. Some of them were 'gringos, own ' and some were Brazilian, but they didn't need a common language; they were happy catching beetles, making plastic bag fishing lines, and making up t ames. It was great; not an iPad or smart phone in sight.
Nights on the boat were my favourite; the motion of the boat combined with the chug chug chug of the motor was really relaxing. There was always a nice, cool breeze blowing through the deck and our own private observatory to watch the stars if sleep wasn't forthcoming.
Boat number 2: Manaus to Tabatinga
Friday 08 August 2014 – Thursday 14 August 2014
After spending over a week in Manaus getting various things fixed and spending a great week with our Couchsurfing host, Leonardo, we were itching to get back on the boat and get into Peru. We spent Thursday night on the boat, as it was due to leave at 12 pm the following day and we wanted to get a good hammock spot. Well, 12pm came and went and we were still in Manaus, not moving. The boat was once again nice and cosy, full of people, and we finally departed at 5 pm on Friday evening.
There was definitely a different atmosphere on this boat, a lot fewer travellers and more locals, getting to their remote destinations along the Amazon. We met 5 other guys who were also travelling, and we became good friends during the 6 days we were on the boat. There was the usual reading and macramé, but I also found a chess partner to spend my afternoons with.
The standards on this boat were as good as the first one; the only difference was that all our meals were included on this leg of the trip. The ticket price was more expensive (R350) but we didn't have to spend any money on food and we had 3 solid meals a day. A daily routine developed on the boat where everyone would wake up between 5:30-6am for breakfast (a bread roll with a slice of cheese and a strong cup of coffee), nap for a bit until 11am when lunch would be served (rice, beans, meat, and spaghetti), and then do whatever until dinner at 5pm (same food as lunch). The funny part was how antsy people would get if one of the meals was late. We would see people milling around the kitchen looking very worried, if the dinner bell hadn't rung!
We made a terrible discovery one day into this trip. No beer on the boat! After asking one of our Spanish speaking friends, we were told that the boat was run by an Evangelical organisation, so they prohibited the selling of beer, the most terrible of sins! Where there is a will, there's a way however, and we managed to sneak onto shore during one of our prolonged stops and buy a couple of crates of beer, which were quickly doled  out and drank between our group of friends.
Once again, nights were the most entertaining on this boat. In addition to the star shows, we also got to experience a Harvest Moon, otherwise known as a SUPER MOON! It was amazing to see; every evening for 3 days straight we would see a giant red orb rising above the trees, which would slowly become a bright, white spotlight, making the black river glitter silver. In conjunction with the Harvest Moon however, came the insects. At least one night during the full moon it was impossible to go onto the upper deck as there was a blizzard of big, black beetles dive-bombing onto the deck, flying into faces and hair and generally being a pain in the bum.
In addition to the super moon and the blizzard of bugs, we were also able to witness some incredible storms. We referred to it as watching TV, because there would always be a group of people with their chairs facing the same direction, all watching the lightning in the distance. Due to the fairly flat nature of the surrounding landscape, we could see several storms at once, lighting up the night sky.
The most exciting night on this leg of the journey wasn't spent on the boat. We arrived in Tabatinga at midnight and had been told by our captain that there would be another boat on which we could sleep for the night as it was not advised to go into town after dark (Tabatinga is a border town with Peru and Colombia). We got off our boat and the captain of the other boat refused to let us sleep on his deck. There were no taxis to take us into town, so we were at a bit of a loss as to what to do. Luckily, there was a group of 6 of us, so we decided to sleep rough on the dock in our hammocks, much to the chagrin of the other boat's captain. He promptly told us that if the police came, we would have to move, so we just crossed our fingers and hoped for no police!
Boat number 3: Santa Rosa – Iquitos
Friday 15 August 2014 – Monday 18 August 2014
After a crazy day and night in Leticia, Colombia (Tabatinga, Brazil, Santa Rosa, Peru, and Leticia, Colombia are all basically one town), we literally walked the plank to get the small boat across the river into Santa Rosa. After getting our passports stamped out in Tabatinga, we then had to walk across a set-up of planks, over the muddy river bank, and then along a narrow tree trunk to get to the small pier. Santa Rosa was no different. It was basically an island of mud in the middle of the Amazon, with one small, plank covered village and a few shabby huts. The immigration office was one of these huts, and the officer who came to stamp our passports rocked up sucking on an ice lolly. Very formal!
Check out some of the cool and cheap tours you could do in Santa Rosa.
There was a definite change between Peru and Brazil, even though the 2 countries are only separated by a small stretch of river. Our boat was noticeably worse than the ones in Brazil. On the plus side, it was also a lot cheaper at only 70 Soles, including 3 meals a day. Our Peru boat was pulled up to a muddy hillside in Santa Rosa and we had to scramble down the hill and then walk another plank to get onto the boat. There was no upper deck with snack bar on this boat and the facilities were a lot more basic. No toilet roll, shower and toilet in one, and no drinking water. We had to bring our own. This was only a 3 day boat though, so it wasn't too tough to handle. The food on the boat was nothing special, but it didn't make us sick. Breakfast consisted of a small, hard bread stick and some cinnamon rice soup. Lunch and dinner were the same; chicken, rice, beans, and spaghetti.
This stretch of the Amazon however, felt a lot realer than when we were in Brazil; we passed a number of small wooden villages, with smoke rising from cooking fires adding to the morning mist on the river, and the passengers on the boat were much more like the Amazonians I had been expecting. Strangely enough, there were also a number of Jewish Amazonians, who, we were told, had been converted by Jewish missionaries. We only saw women, no men, but they wore full head scarves and seemed to be somewhat shunned by the otherwise Catholic Peruvians.
Related Article: Looking for affordable accommodation in Brazil? Check out our Ultimate List of Best Hostels in Brazil.
Boat number 4: Iquitos – Yurimaguas
Wednesday 20 August 2014 – Sunday 24 August 2014
After a fun couple of day in Iquitos, riding motorbikes and hanging out with locals, we finally made it onto our final boat. 100 Soles got us a hammock spot and 3 meals a day on a 'fancy' Peruvian Amazon cargo boat. This was definitely a step up from the Santa Rosa-Iquitos boat, but still not as good as Brazil. At least there were places to sit and enjoy the view on this boat, and a small shop selling water, toilet paper etc.
We had been warned that sometimes the boats would leave behind schedule, and we had experienced this in Brazil by a few hours, however, our boat in Iquitos was one full day behind schedule and the port was definitely no stunner. Once again, we embarked onto the boat via a wobbly plank (not the easiest thing to navigate at the best of times, let alone with a 14kg backpack and day pack) over muddy terrain and past a waterfall of garbage. Spending a full day looking at that did not put me in the best of spirits.
Once we finally got going, we had a blast on our final boat. We met some lovely People (Argentinian and Chilean travelling clowns) who introduced us to Aguardiente, the Devil's liquor, which was the colour of muddy water and sold in 2 litre plastic soda bottles. We had a couple of funny nights doing far too many shots of this evil spirit, playing Uno and breaking up fights between a drunk clown and a drunk Peruvian giant-man.
It was also on this boat that I got my first glimpse of the pink and grey river dolphins! Some of the passengers on previous boats had seen them, but I kept missing out. I was becoming quite despondent that I was never going to get a chance to see these elusive animals, but one day, whilst stopped at a little town, a pod of them appeared, snatching fish from the fishermen. They are very strange looking creatures, not really dolphin-like at all, but it was wonderful to finally see them.
Unfortunately on this boat, we had our first and only experience of theft on our whole trip. Nat had plugged her tablet in to charge, right by her hammock, overnight and when she woke up a few hours later, it was gone. Another person on the boat also had money and a phone stolen from his cabin. I believe this to have been pure opportunism and, with hindsight, we wouldn't have left things plugged in when we were sleeping.
We had finally reached the end of our Amazon adventure and it was with mixed emotions, and a pretty hefty hangover, that we got off the boat for the final time. It was probably the first time that I had done a trip where I really had no expectations of how it was going to be. We had read some reports and blogs online, but they were all so varied; Lonely Planet especially, gave terrible, unhelpful information.
There were times where the monotony got to us a little bit, but we always managed to break up the days; reading, macramé, writing down song lyrics (yes, we went this far!), playing chess and a lot of cards. In spite of the routine of spending 3 weeks in a hammock on a boat, nothing was better than spending 3 weeks in a hammock on a boat. We saw amazing sunsets and giant moons, got attacked by monster insects, saw dolphins, and met the most incredible people of our whole South America trip.
There is definitely something to be said for going back to basics and not relying on modern technology all the time for entertainment. For the first time in years, we had to rely on ourselves and the people we met for our interactions. We talked to people and made friends, even if we couldn't speak each other's language. We had to make our own entertainment, sometimes literally, and it was a really liberating experience.
Those 3 weeks on the Amazon were the best 3 weeks of my life, and I don't think I have ever felt as peaceful as I did swinging in my hammock, watching the day glide past. The boat days are over, but not forgotten.

About the Writer
I'm Sarah Jones, after the death of my dad in 2006, I decided that there was more to life than having 'things'; mortgage, car, job, the latest phone. In 2008 I embarked on a solo round the world trip, which included a mammoth 9000 mile road trip around the USA; just me, a car and a tent! Upon finishing the trip, I decided that the UK wasn't for me, and I moved to Bangkok, Thailand to start my new career as an English teacher. 5 years later and itchy feet syndrome kicked in again, so my best friend Nat and I spent an incredible 6 months exploring South America. My new teaching job will take me to Spain, where I hope to be able to explore the wonders of Europe.
Are you planning your awesome trip soon? Let us help you! 
Check out the different travel services that we offer!
DIY TRAVEL PLANNING, VISA APPLICATION & TRAVEL COACHING
Have you purchased your Travel Insurance? If not, check out this article on why travel insurance is so important and how to choose the right insurance for you.
Are you on Pinterest? Pin these!