7 Awesome Things to do in the Sacred Valley of Peru
Having lived in Peru for six months, we have come to love many things about this vastly colorful, cultural and historical country. Peru has everything, from rugged coastline and perfect beaches, pounded by the best Pacific surf, through huge expanses of rocky desert, up to the Andes Mountains and down to the Amazon rainforest. Up to 150 different languages can be found amongst the many indigenous tribes still flourishing in the various part of the country, and each has their unique customs and traditions. Our favorite of all though has always been the Sacred Valley, Cusco, Peru.
Recently we returned to where our Peruvian journey first began over a year ago. The Sacred Valley of Cusco, Peru was once the center of the ancient Incan civilization, worshipped for its fertile land, perfect climate, natural resources and strategic position. It's one of the most stunning landscapes in the world and still maintains much of its ancient characteristics, like the traditional dress, spiritual ceremonies, language and an intrinsic connection to Pacha Mama, Mother Earth, in all aspects of everyday life.
The Sacred Valley, or Urubamba Valley, stretches for 60km from Pisac, near Cusco, to Ollantaytambo. There is an incredible amount of places to see and things to do in The Sacred Valley, and it is still our favorite part of the country.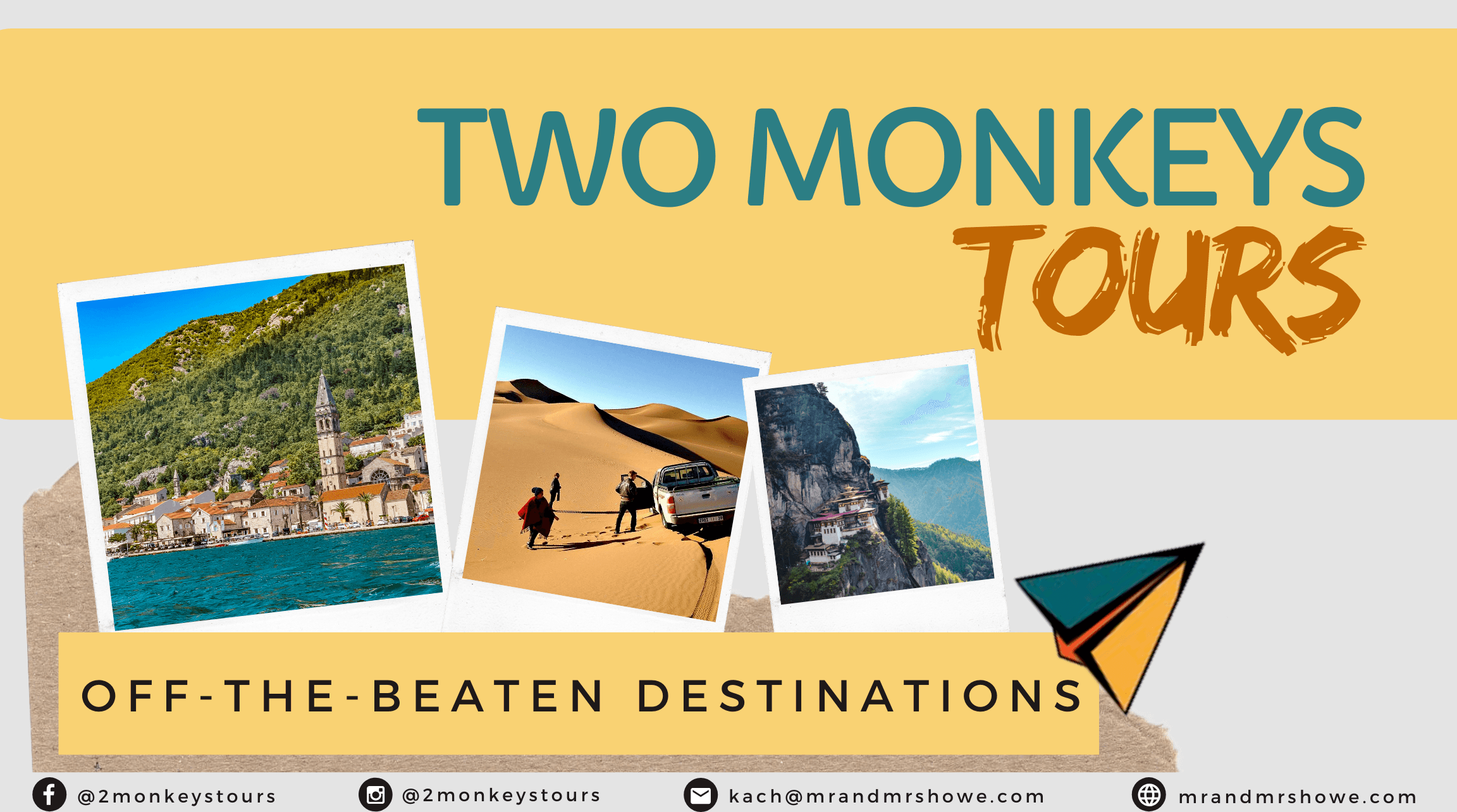 Here's why we love the Sacred Valley of Peru
1. Ollantaytambo – Sacred Valley – Peru
A day trip to Ollantaytambo is one of the best things to do in the Sacred Valley, and it makes a perfect stopping point on the way to visit Machu Picchu.
Check out some of the cool and cheap tours you could do in Machu Picchu and Inca Trail to Machu Picchu.
One of the most original and well-preserved pre-Incan and Incan towns in Peru, many of the buildings date back to the Incans and are built from a combination of stone and adobe (mud and straw bricks). The engineering genius of the ancient civilization which once ruled here can still be seen in the corn terraces which wrap and flow around the hillsides, and in the hydro-engineering that brings water from one river, evenly distributing it across the farmland and through channels that crisscross the town, providing clean, fresh drinking and cleaning water.
Photo Credit: Leo Montes
The Sacred Valley is peppered with historic towns and villages dating back to the ancient Inca civilization, Ollantaytambo is probably the most original and picturesque, still keeping much of its traditional culture. The ancient Incan streets, houses, and waterways are even more beautiful by night.
2. Maras – Sacred Valley – Peru
Maras Salt Mines
The small town of Maras has located just 40 km from Cusco City and a very short drive from Ollantaytambo and Urubamba. Maras are home to an incredible network of ancient salt deposits, from which salt has been extracted using evaporation pools since Incan times. Extremely salty spring water is diverted into hand-built pools, where the water is left to evaporate away, leaving only 100 per cent natural unrefined salt in its place. One of the most amazing facts about these salt ponds is that they follow a community and cooperation-based system of management which is known to have been established as early as the Incas, or even earlier.
The correct functioning of any individual salt pond relies completely on the proper maintenance of every other pond – the cleaning of the water channels, maintenance of the walls and an agreed sequence of filling, evaporation, and extraction. The system is also very inclusive, as any resident, new or old, can take charge of an unused salt pond as long as they consult with an informal local counsel and learn how to properly maintain it first.
Moray Archaeological Park – Sacred Valley, Peru
Another ancient feature of the Maras area is the mysterious Moray agricultural terraces. Resembling a Greek amphitheater, huge terraces have been built into a natural depression in the earth, all in perfect concentric circles, changing to ellipses at the higher levels. It is already known that the Incas were highly sophisticated agricultural engineers, but the theory behind Moray takes their science and engineering to an entirely new level. It is believed that these terraces were used as an agricultural research station, where different varieties of crops were cultivated, and techniques were refined.
Soil examination has also proven that soil was imported from various regions of the Inca Empire and deposited into specific terraces to emulate the conditions of various agricultural regions. Even more incredible, by using the 150-metre depth of the 'terrace bowl,' the temperature differences measured at each simulated location, accurately match the temperature differences between the actual regions they were simulating. Moray is more than just another ancient Incan ruin; it's a marvel of science and technology, designed to improve the way in which the Incas worked with nature to develop sustainable food production across a range of landscapes and climates. There are so many ancient sites and Inca ruins in the Sacred Valley of Peru, that at times they start to blur into one another, but Moray stands out as one of the most impressive feats of ancient engineering in the whole country, making a visit here one of an essential things to do in the Sacred Valley.
We've been working with Tinggly for a few months now, trying out their great range of gift experiences; in Costa Rica; and Iceland so far. They have over 350 gift experiences in 80 countries around the world.
One thing that Peru is known for is the huge range of outdoor activities, and adrenaline rushes on offer. There are so many exciting things to in the Sacred Valley, including trekking, mountain biking, white water rafting, zip lines, rock climbing…The list goes on! Searching the Tinggly site for experiences in Cusco, we came across the longest zip line in Peru!
The longest zip line in Peru!
We were picked up from where we were staying at the Inkallpa Lodge, near Urubamba, by a private car and driven to Maras, where we quickly ascended from 2850 meters to the valley floor, to almost 5000 meters above sea level for the start of the zip line. It's more than enough to make your ears pop!
At the top we met up with the rest of our group and were rigged up with our safety harnesses and helmets, then we were ready to go. With a total line length of 2130 meters and 'possible speeds' of up of 70mph (120 kmh), this is apparently the longest zip line in the whole country! The panoramic views of the mountains and the Sacred Valley from the top are breathtaking and almost enough to distract you from what you're about to do. With a firm starting push from the guide, we set off at a steep downhill angle, accelerating quickly with the wind rushing past as we flew through the air, trying to take in the views while adrenaline pumped through our veins! The very long run off section at the end of the line means you don't have to worry about any braking, slowing to a gentle stop with a slight incline in the final 100 meters of the run. As you slow gently to a stop, an old man runs towards you with a rope that you need to grab hold of to be towed by quad bike to the landing platform. It's basic, but it works, and that old guy can run too! If you like a good rush and trying the biggest, the best, the highest, the longest, then add this to your list of things to do in the Sacred Valley.
Can you spot the landing strip?
The second half of our Sacred Valley, Tinggly adventure day in Maras, was an off-road mountain biking adventure through part of the Sacred Valley itself. The high altitude can make breathing difficult and although the ride is listed as 'pleasant and non-strenuous,' it all depends on how long you've had to adapt to the lack of oxygen. When we were here a year ago, I could have done this ride all day long, but after about six months living on the beach – sea level – then traveling up to over 3000 meters in 5 days, it was extremely hard, and my lungs burned at the slightest incline! Everyone's body reacts differently, so be prepared for that. The ride itself was spectacular, with a mixture of fast downhill, steep uphill climbs and dusty, undulating fast track.
The route takes you up and over some of the highest farmlands in the area, where farmers use donkeys to carry harvested grain and workers aged 10 to 70 years old plow and seeds the field with hand and Buffalo. The journey takes you past the salt ponds I mentioned above and down to the Moray Archaeological Park, where you can get the best views of the ancient Incan agricultural laboratory. Just make sure that you have enough money to you to pay for the Archaeological Park, which is approximately 70 soles ($20) at the time of writing. Cycling through the Sacred Valley is one of the best ways to truly experience how it feels to be a part of this environment.
5.

Natura Vive

– Via Ferrata, the Skylodge Hotel and Zip Lines!
If not the best, then definitely one of the best things to do in the Sacred Valley of Peru!
Suspended 400 meters in the air, perched on the side of a cliff on the wall of the Sacred Valley in Cusco, Peru, you can find the scariest hotel in the world – The Skylodge Adventure Suites, Peru. We decided that we had to go check it out for ourselves!
Skylodge, Peru – Sleeping pods fixed to the rock face
The hotel is made up of three sleeping pods, constructed from aerospace grade aluminum and Perspex, braced, hung and bolted to the face of the cliff using specialized, high tensile stainless steel cables. When you see them for the first time, they look a bit like the escape pods from a 1980's sci-fi spaceship, which just makes them even cooler! The hotel can host a total of 8 people per night, in relative luxury, and every pod offers 300-degree views over the Sacred Valley.
300-degree views from the Skylodge Peru
There are two ways to access the pods; by a 400 metre, 3 hour climb by Via Ferrata – a series of metal steps fixed into the vertical rock wall, combined with a full safety harness and safety line; alternatively you can hike for several hours with a series of amazing zip lines along the way. Whichever route you choose, it's going to be a physically challenging, mentally demanding and awe-inspiring all at the same time.
Skylodge Peru – Via Ferrata up the vertical rock face
There are three pods which can host a total of eight people. The bizarre-looking units are made of aerospace grade aluminum and safety Perspex, offering 300-degree views of the valley. The beds are spacious and luxuriously comfortable, but you needed to spend the whole night inside, as you can climb out the top and onto the roof platform to enjoy a gourmet dinner and bottle of wine under the clearest, star-filled night sky we have ever seen. All of your meals are hand-delivered by a professional climber. That's real service!
Skylodge Peru – Luxury at 400 meters!
If you're looking for something more than a photo opportunity and a big tick on your bucket list… If you're looking for some true adventure, then check out the Skylodge Adventure Suites, Peru!
A night in the Skylodge will set you back about $300, including the climb up there, the zip lines down and all of your meals, which is well worth it for a once-in-a-lifetime experience. Don't worry though, if this is out of your budget, or you're not keen on sleeping in a pod, you can still experience the Via Ferrata, the hike and all of the zip lines all on their own for a fraction of the cost. Make sure this is high on your list of things to do in the Sacred Valley of Peru!
Check out the prices here – Booking.com
Check other guests reviews here – Tripadvisor
Just 11 kilometers outside of Cusco, Action Valley, is the first and only action and adrenaline park which offers bungee jumping and a vertical slingshot (catapult). The park was founded and is still run by, Jose Rosas Zarich (National Paragliding Champion) and Diego Meza Cuadra Castro (National Bungee Jumping Champion). The slingshot is the highest in the world, not only because it's built at an altitude of 3500 meters, but because it fires riders over 100 meters into the air!
Action Valley Cusco, Peru – The bungee jump
The bungee jump also claims a record, as the highest bungee in South America, although we're sure if that's due to jump height or altitude. When you jump from the bridge platform, you'll have 122 meters of free fall and feel up to 4G's of force!
7. Explore Cusco – Sacred Valley – Peru
Another essential on your list of things to do in the Sacred Valley, Peru.
Photo Credit: Leo Montes
The Imperial City of Cusco is the gateway to the Sacred Valley and was once the capital city of the Inca Empire. It's unique for its blend of Incan and Spanish Colonial architecture, which is near perfectly preserved and still more is being discovered. Just last year, a section of an Inca bridge was discovered as a small area of colonial and modern road was excavated for maintenance, showing us that there are still many Incan treasures yet to be discovered, possibly hiding right beneath our feet! Although the Spanish destroyed much of the original Inca architecture, much can still be found in the foundations and lower walls, on top of which the Spanish settlers built their new city.
Photo Credit: Leo Montes
Where to Stay in the Sacred Valley – Inkallpa Lodge and Spa
In a quiet corner of the Sacred Valley between Urubamba and Ollantaytambo, surrounded by farm land, nature, mountain views and clean air, Inkallpa Lodge and Spa perfectly encapsulates what it means to respect local people, local customs, and sustainable methods, whilst proving that preservation of traditional designs and techniques doesn't have to mean sacrificing comfort, luxury, and style.
Modern design and traditional methods, blending into the environment
Born from the dreams of a young couple from Lima, of the perfect sustainable home, those dreams grew into an environmentally conscious, luxury lodge and spa, with 30 rooms, sauna, Jacuzzi, a la carte restaurant, outdoor yoga studio and even its alpacas!
Inkallpa Lodge and Spa is a real family business
Everything about Inkallpa reflects the local environment – All of the buildings were designed by a local architect, built by local craftsmen, using ancient local techniques (like stonework and Adobe) which have been tested and refined over hundreds of years to function perfectly in tune with the Andean highlands. Now, the hotel is staffed and managed by at least 90% per cent local staff, supplied and maintained by locally owned companies and directly contributing in every way it can go to education and development programs in the local community.
Inkallpa Lodge and Spa – Our view from the balcony
The landscaped gardens are terraced are irrigated using local methods and even provide herbs and some vegetables for the kitchen. The rooms have high ceilings spanned by huge wooden beams, with a balcony and views out over the valleys and mountains on the upper floors. The cold nights are perfectly warm in the king size bed, under the thick, luxury duvet.
Inkallpa is much more than a fancy hotel with a nice view and a thick duvet – it functions in tune with its environment, complementing the natural surroundings, taking the best of local culture, tradition, and practices and blending them perfectly with modern comforts. If you want to experience the true feeling of the Sacred Valley in environmentally conscious luxury and style, spend some time with Inkallpa Lodge and Spa.

Check prices and availability here – Booking.com
Check other guests reviews here – Tripadvisor
Even the best DIY trips need a little help here and there. If you're headed to Peru, check out all these awesome experiences for only $120. Use them to spice up your budget DIY itinerary, or buy one as a gift for a friend (click the photo for more details!)
Are you on Pinterest? Pin these!