Retrome Hotel Rome – Chic Retro Boutique Hotel in the Heart of the Eternal City
While my wife checked into a health camp, I decided to use my time to have a 'mancation' with my good friend, Johnny Williams. But before we went to a 'honeymoon/ bromoon' cruise with Costa Cruises, we stayed in a unique and amazing Retrome Hotel in Rome. What a catchy name, don't you think? And aside from its catchy name, the interior is a feast for the eyes. It's filled with classic pieces coupled with a bit of modern touch that makes this property perfect for travelers of all ages.
This chic retro boutique hotel is located in Celio and is just a sneeze away from the Coliseum. Imagine such  property just walks away from a very famous structure!  Surprisingly, it's not crowded considering its proximity from tourist destinations. You would definitely feel the true Italian vibe as you hear the scooters passing by.
Check the room rates of the Retrome Hotel, Rome 
The Rooms and Suites at Retrome Hotel, Rome 
Retrome Hotel has different rooms and suites depending on your preference. But I tell you, every room has its own charm. You would definitely have a hard time picking the best one.
Compact Retro Room
This is a 12 – square – meter room that is perfect if you are traveling alone. However, you can also share this interesting space with someone special in case you are fine with the small area and you want to get even closer. I think this is cool most especially if you are spending most of your time outside.
Quad Retro Apartment Suite
Traveling with a group? This might be a perfect choice. The Quad Retro Apartment suite can fit 4! You also have a small kitchenette where you can prepare home – cooked meals. Well, that's a great idea if you want to save some costs. It also has a small patio garden where you can relax and unwind. Maybe you can have a glass of wine and savor the fantastic ambiance.
Double Vintage Room
I would say that this is perfect for honeymooners! I wish Kach was there but of course, we need to prioritize her health. They say that this room is about comfort and character and I couldn't agree more. This 16 – square – meter room has a very comfortable bed and a lovely sitting area.
Two Bedroom Vintage Apartment
Are you looking for more space? If you are, then you can check the Two Bedroom Vintage Apartment from Retrome hotel. It even has a fully – equipped kitchen so you can whip up lovely local delicacies. This is ideal for families traveling together. At least you can save yourself from spending too much on food.
Vintage Romance Suite
This room is located on the ground floor and also has a kitchen. A very comfortable bed is also waiting for its guests.
The Breakfast
You can also enjoy free breakfast if you book their property through their website. I'm pretty sure it's going to fuel you up for the entire day. That's awesome because you need to have that energy to see the best of Rome.

Other Facilities in Retrome Hotel in Rome
Everything that you basically need is in Retrome hotel.
Non – Smoking Rooms
If you are particular with the fresh smell of the entire property, you don't have to worry about it in Retrome Hotel. They have non – smoking rooms so you are sure to have a breath of fresh air every single time. 
Air Conditioning
Do you want to have a good night rest? Why don't you turn up your A/C and enjoy your extremely lovely bed?
Free Wi – Fi
Share your best room shots with your family and friends online! Make a live video like what Kach always does. This shouldn't be a problem because Retrome has Free Wi – Fi for all its guests.
Airport Shuttle
If you want a hassle free travel going to and from the airport, then you can just ask for the airport shuttle services from the property.
Pets Allowed
For all the pet lovers out there, Retrome might be your best bet as this is a pet – friendly hotel.
Activities nearby Retrome Hotel in Rome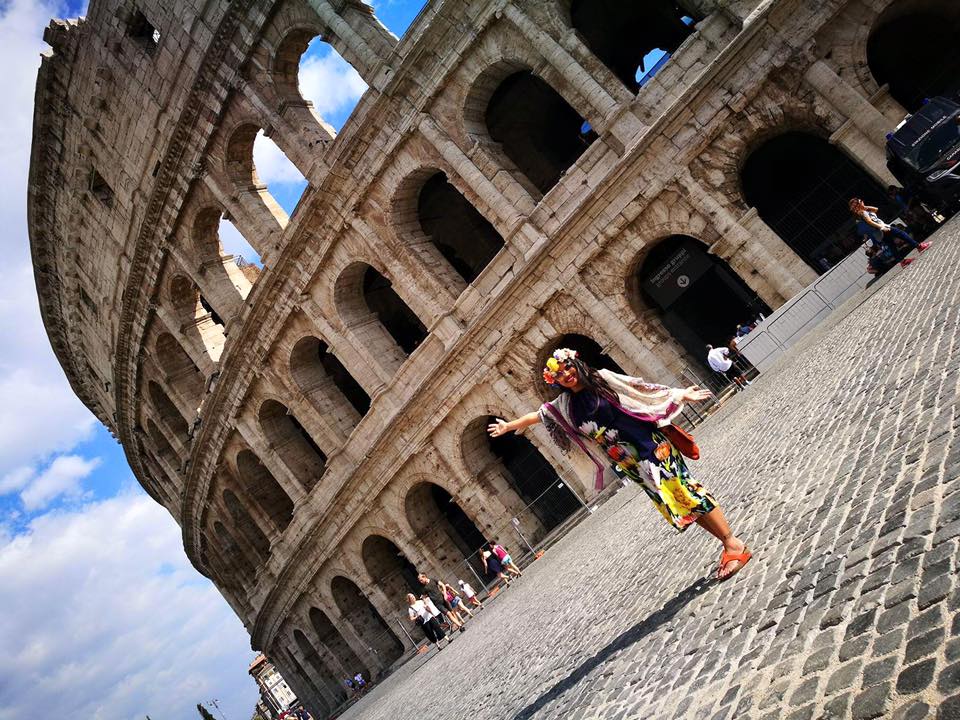 You can do so much when you stay in Retrome Hotel and allow me to give you few ideas.
Ancient Rome and Vatican Tours
What I love about Rome is that its history is still evident with all the historical structures that are still jaw – dropping until this very day. So when you are going to visit this city, make sure that you spend time seeing what Rome used to be. Trust me, it's going to be the highlight of your stay. Here are some of the must – visit places.
Vatican Museums
 Sistine chapel
 St. Peter Basilica       
Italian Food Tasting Tour
And of course, your Italian adventure wouldn't be complete if you don't try out the best wines and amazing local food. Ensure  that you taste the authentic dishes. This romantic city will even be more romantic with the perfect taste of Italian food!
Classic Fiat 500 Tour
How about seeing the ancient streets using a classic Fiat 500? You can even see the most awesome panoramic views and even have some quick stops to taste the famous Italian Gelato.
Visit nearby tourist spots
What's good about staying in Retrome is that there are a number of spots which are just few minutes away from the property (and I'm talking about walking distance).
Roman Forum
Piazza Navona
The Pantheon
Trevi Fountain
Spanish Steps
Summary and Tips
If you are going to stay in Retrome Hotel, you better take advantage of its location. Since it has a lot of tourist destinations, better move your legs and see what makes other tourists fall in love with the city.
Also, if you get a room with a kitchenette, why don't you take some quick pasta making lessons and try to make your own in your room. If you are traveling with your partner, cooking for them is definitely heart – melting!
And lastly, all you need is to just enjoy the local atmosphere in Retrome Hotel! You won't regret staying here.

Note: We stayed as guests at Retrome Hotel Rome. All words and opinions are my own.
Are you on Pinterest? Pin these!