8 Best Things to Do in Newcastle, United Kingdom
The best things to do in Newcastle can be divided into two categories: rich heritage and urban sophistication. From an industrial powerhouse, this city in Tyne and Wear in the north east of England has transformed itself into a vibrant and spirited cultural hub.
What were once massive factories and warehouses got converted into hip galleries, museums, boutique hotels, exceptional restaurants, and nightlife venues that rejuvenate the city? But amidst the facelift, the atmosphere of Victorian elegance and industrial grit remain, only adding more to the character of the place.

There is a lot to explore, so you better start moving. Here is a list of the top 8 things to do in Newcastle to get you started.
Attractions
1. Newcastle Castle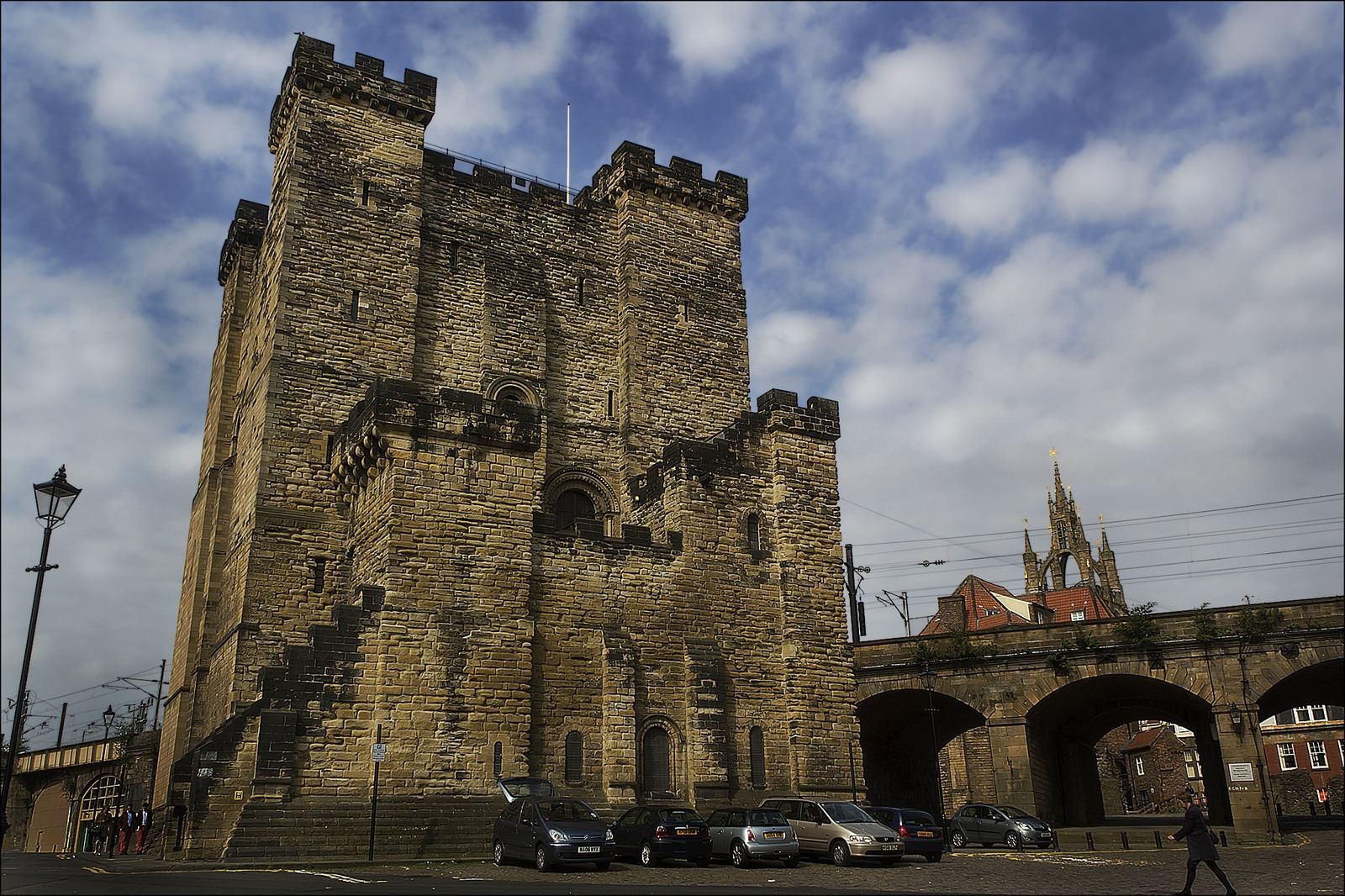 Nothing says Newcastle than the recently restored Newcastle Castle. Originally a Roman fortress, additions have been added over the centuries to create the present building.
In 1080, the son of William the Conqueror built the wooden motte and bailey. The stone castle and keep were added between 1172 and 1177 by Henry II. Henry III added the Black Gate sometime between 1247 and 1250, and in 2015, the entire castle was restored for £1.67 million. So you see, a lot has gone into this attraction, and you have to visit tick one of the best things to do in Newcastle.
Inside, exhibits include the history of the city, and the castle and its inhabitants, along with the prisoners throughout the centuries. Also, climb the keep's rooftop for the best 360-degree views of the city.
Price:  £6.50 for adults and £3.90 for children
Hours: Open daily at 10 AM to 5 PM
Location: Castle Garth, Newcastle upon Tyne NE1 1RQ, UK
2. Victoria Tunnel
In Newcastle, attractions go beyond the surface. Head on a tour of the 2.5 mi Victoria Tunnel and get up close and personal with the history of the town. Built between 1839 and 1842, the tunnel started as a coal-wagon thoroughfare, but during WWII, it functioned as an air raid shelter.
The walking tours explore a 700 m long section of the tunnel and start at the office of the Ouseburn Trust. Book ahead and wear comfortable shows plus a washable jacket.
Price:  Tours start at £6 for adults and £4 for children
Hours: By reservation
Location: Arch 6, Stepney Bank, Newcastle-upon-Tyne, England
Art Galleries
3. Laing Art Gallery
World-class art sits comfortably inside the vaulted-ceiling galleries of the Laing. Highlights include British oil paintings and watercolors dating back from the 18th to 20th centuries, plus notable works by Gainsborough, Gauguin, Henry Moore, and John Martin. Don't miss out on the free events, talks, and tours were often happening in this venue.
Price: Temporary exhibitions have extra charges
Hours: 10 AM to 5 PM every Tuesday to Saturday; 2 PM to 5 PM every Sunday
Location: New Bridge St, Newcastle upon Tyne NE1 8AG, United Kingdom
4. BALTIC – Centre for Contemporary Art
Once a mustard-colored grain store, the building where BALTIC stands surely has come a long way. Today, the converted art gallery rivals Tate Modern in London, featuring rotating shows and installations from the best names in contemporary art.
Activities are abundant inside. The art center has a cinema, bar, and rooftop and ground floor restaurants, as well as an outdoor platform on the 4th floor and a viewing box on the 5th floor. Both offer beautiful views of the Tyne. Drop by and experience some of the best things to do in Newcastle indeed.
Hours: Open daily at 10 AM to 6 PM
Location: S Shore Rd, Gateshead NE8 3BA, UK
Museums
5. Life Science Centre
There is always a crowd at the Life Science Centre – enough clue that a visit is one of the top things to do in Newcastle. The museum is devoted to genetic science, and the fascinating and interactive displays help visitors unravel the secrets of life. Highlights include the Motion Ride, which is a bungee jumping simulator, and many arcade-style games that delight child.
Price: £14 for adults and £8 for children
Hours: 9 AM to 6 PM every Monday to Friday; 10 AM to 6 PM every Saturday; 11 AM to 6 PM every Sunday
Location: Times Square, Newcastle upon Tyne NE1 4EP, UK
6. Seven Stories – The Centre for Children's Books
Take the kids out and let them discover the many wonders of children's literature here. The displays are kid-friendly and cover a wide variety of manuscripts and artworks beginning 1930s and onwards. A ton of activities and events are frequently happening so come by anytime and have some fun.
Price: £7.70 for adults and £6.60 for children
Hours: 10 AM to 5 PM every Monday to Saturday; 10 AM to 4 PM every Sunday
Location: 30 Lime St, Newcastle-upon-Tyne, England
Restaurants
7. Blackfriars
Modern medieval cuisine takes front and center in this atmospheric restaurant set inside a former refectory of a friary built in 1239. While waiting for your food, check out the tablet to see the origin of the ingredients that go on your plate. Blackfriars use locally sourced cod, ox tongue, rare-breed pork, and woodpigeon in their incredible dishes and everything else is made from scratch including the bread, sausages, and pastries.
Price: Mains start at £12
Hours: 12 PM to 2.30 PM and 5.30 PM to 10 PM every Monday to Saturday; 12 PM to 4 PM every Sunday
Location: Friars St, Newcastle upon Tyne NE1 4XN, UK
8. Fat Hippo
Sometimes, all you need to feel good is a great burger. Made fresh daily from 100% Northumbria and Durham beef, Fat Hippo serves massive portions of specialty burgers on top of wooden planks, flanked by triple-fried hand-cut chips. Must-tries include the enormous 4×4 with four glorious patties and the Stinky Pete, which is a beauty dressed in blue cheese, jalapeño, and red onion jam.
Also, vegetarians can add this stop to their itinerary of things to do in Newcastle with excellent veggie creations like Mac the Ripper that deliciously combines mac 'n cheese balls with lettuce and white BBQ sauce. There is absolutely no shortage of burger love here!
Price: Burgers start at £8
Hours: 12 PM to 9.30 PM every Monday to Thursday; 12 PM to 10 PM every Friday; 11 AM to 10 PM every Saturday; 11 AM to 9.30 PM every Sunday
Location: 35A St George's Terrace, Newcastle upon Tyne NE2 2SU, UK
Find accommodation in Newcastle, England
Are you on Pinterest? Pin these!