Our Honeymoon Experience in Mendoza, Argentina – Guide for Honeymooners
If your partner is a wine – lover, then the best place to go to on a honeymoon trip would be Mendoza, Argentina. After all, it is one of the nine Great Wine Capitals. But before it gained popularity among tourists, Mendoza suffered from an earthquake that killed at least 5,000 people. Because of that bad incident, the city was rebuilt and was designed to tolerate and withstand upcoming quakes. Now, you would notice that the city has larger roads and sidewalks compared to other Argentinian cities.
Aside from great wines and hard – to – resist Asado, Mendoza is known to be a perfect place to learn Spanish. My Spanish is bad and if given a chance, I would stay here and hone the language a bit.
Mendoza, Argentina is around 13 hours by bus from Buenos Aires and 7 hours by bus from Santiago, Chile. So if you are up for long road trips, these locations are perfect together.
If you are from the Philippines, this Argentinian city can be at par with our very own Vigan. It's very old – school and traditional yet it caters to the needs of modern and urban travellers.
Are you excited to know what we did on our honeymoon in Mendoza, Argentina?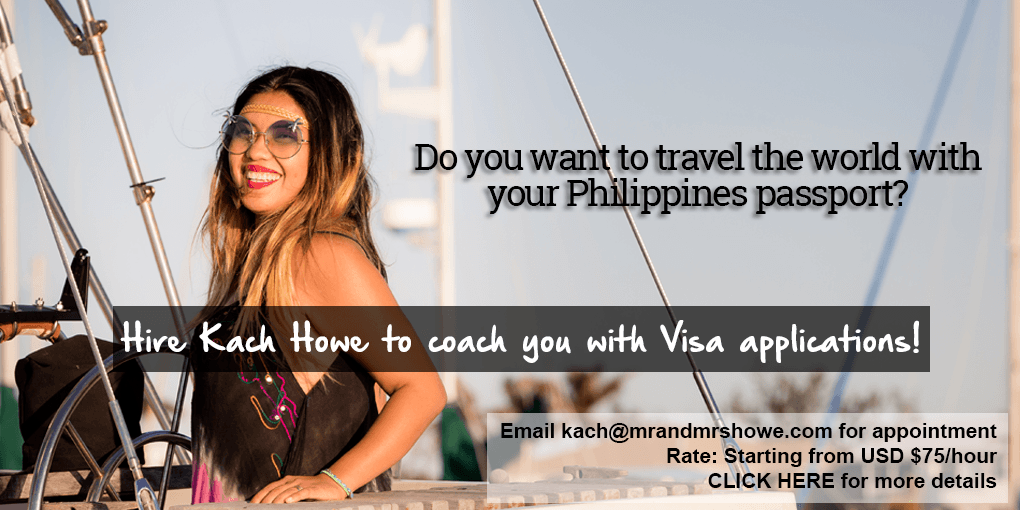 Things We Did in Mendoza, Argentina
Horseback Riding – I know some of you might say that horseback riding isn't something unique and can be done in most parts of the world. But for someone like me – someone who's literally afraid of falling, riding a horse with the gauchos was a milestone. It's also a different feeling going around and seeing beautiful landscapes while riding a horse. It's primitive but definitely an adventure one shouldn't miss.
Hiking – We want to get back to our 'outgoing and adventurous' selves so we tried hiking in Mendoza. Believe me, it was worth every step – and sweat!  
Wine Tasting – If you visit Mendoza and decided to skip the wine tasting tours, you missed ¾ of what you should experience in the city. I can bet my life on it that they have one of the best wines I've tasted. I even wished we can send few bottles back home. But well, I think it would be better if you come here and taste it while surrounded by great views and vineyards.
Vineyard Visit – And speaking of which, you can go on vineyard trips while in Mendoza. This would allow you to see how wines are being made. It will make you appreciate the craft even more.
Food Trip – We had one of our lunches at Ruca Malen Vineyard. Boy, it was satisfying in all levels. We even had to taste around 6 different wines paired with different meals. I'm surprised I didn't get drunk – but to tell you frankly, I would have been if I had my 7th glass!
Are you looking for an intense dining experience? Then this, right here, should be your best choice. Thank you, Sak Wine & Travel for such an amazing experience.
My observation though, the smaller portion your food is, the more expensive it gets. Good thing I love BIG portions! And yes, it can be a challenge to stick to my diet most especially that Argentina is known to have delicious steaks.


Our Wish List on our Next Visit to Mendoza, Argentina
We only stayed a couple of days in Mendoza, Argentina. If we will come back (and certainly we will), I would love Jon and I to try the following.
Visit More Museums – For me, knowing the culture and Mendoza's history will make me appreciate the city even more. I want to know its origin, the lifestyle and even how they were able to surpass such devastating earthquake. There are museums for arts, history and of course, about the wines. Perhaps, I will spend a day or two in different museums when I go back to Mendoza.
Explore Laguna de la Nina Encantada  – This isn't one of the most popular destinations in Mendoza, and I'm actually asking why. It's really a nice place where you can relax and savor what nature has in store for you. Very raw and stunning in its own way.
River Rafting and Tubing – I'm pretty sure that Jon would love to try the river rafting and tubing on our next visit. We all know he loves water, water transportation and water activities, right? This will definitely pump up your adrenaline.  
Where We Stayed in Mendoza, Argentina?
Club Tapiz at Mendoza, Argentina – I can't think of any better place to stay at when you are in Mendoza, Argentina. Club Tapiz is a residential property that was built in 1890. It's really amazing how they were able to maintain the rustic vibe of the entire place. Staying here was already a treat on its own. Imagine being surrounded by a large vineyard. Plus, you get to see the marvelous view of Cordillera de Los Andes.
I sincerely believe that this is absolutely perfect for newlyweds most especially if they are used in the cosmopolitan lifestyle. In Club Tapiz, you can take things slowly.
The rooms are very homey and are quite similar to our houses in the Philippines. Maybe I love Mendoza so much because it reminded me of my home – don't you think?
Smart Travel Tips and Recommendations for Mendoza, Argentina
Food cost – Just to give you a heads up, food in Mendoza, Argentina is not cheap. But that's fine because you are sure to get one of the best meals as a traveler. If you want to cut down on cost, look for street foods or probably do some grocery shopping and befriend a local and ask how to cook traditional dishes.
Transportation / Car Rental – What I also like about Mendoza, Argentina is that the city can be easily walked around. With all the food that you will be eating in the city, walking isn't such a bad idea after all. You can even rent a bike if walking isn't your game.
Best Time to Travel to Mendoza? – If you are really on a tight budget, visit the city from Mid – year to December.
Note: Our stay was made possible my Destino Argentina. However, all opinions are based on our experience.

Are you on Pinterest? Pin these!