Iran Travel Guide for Filipinos with Philippines Passport
"It's dangerous", "They hate tourists", "It's boring", "There's nothing to do there"– these are the words I mostly hear from people who haven't been to Iran. Thanks to the media or perhaps the fact that it is bordered by the "–stans", people get all these misconceptions, establish fear, or become indifferent to a certain country.
I love border crossings and the more I hear these kinds of things, the more I am curious to see what's going on in a certain country. I have crossed the border from Djibouti to Somaliland and there's no way I wouldn't cross the border to Iran this time. Ha!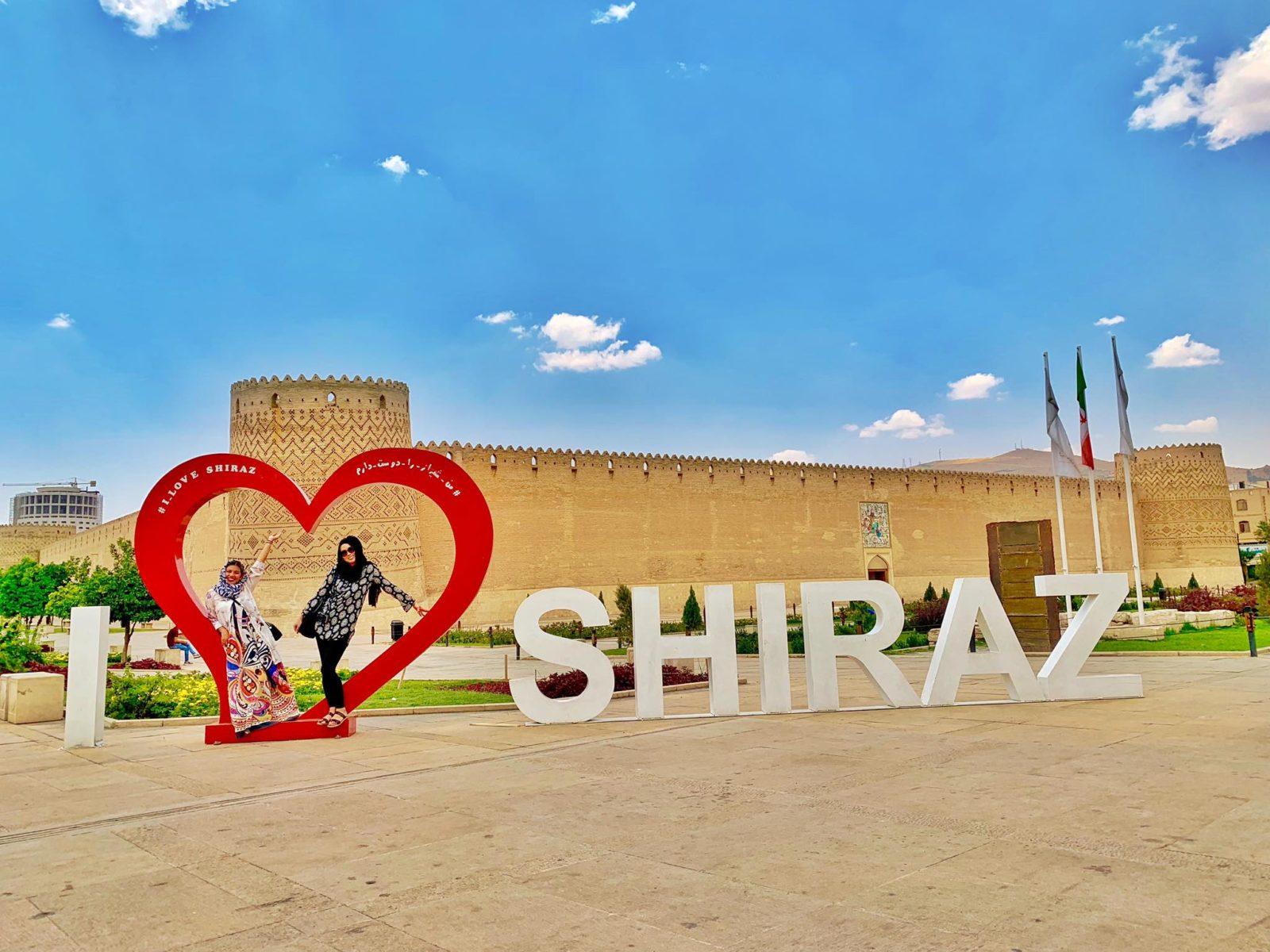 This time, from Ashgabat in Turkmenistan, my Tour Guide dropped me off to the Bajigiran border to Iran which is almost an hour's drive from the capital. The two immigration offices were just a quick walk away from each other so crossing the border and doing the necessary Immigration requirements is relatively easy. Also, what made this trip so much better is Visit Our Iran planned and arranged this trip while Marcopolo Iran Touring Co. hosted me and Bohemian Vagabond Travel Blog: Jacki Ueng for 8 full days!
 I recommend booking your tour through 
Visit Our Iran
, the first
 Iranian Tour Marketplace
. Through their web platform, you can find a large variety of private and group tours from dozens of trusted tour operators.
You can get a 10% discount when you use our code
TWOMONKEYSTRAVEL2019VOI.
For Filipinos, we only need a Visa on Arrival to travel to Iran but here are some important things that you need to know before going on that trip! 🙂 
VISA REQUIREMENT FOR PHILIPPINES PASSPORT HOLDER TRAVELING AS TOURISTS TO IRAN
Philippines Passport Holders can get a Visa on Arrival for Iran in any of these airports: 
IKA: Imam Khomeini Airport

TEH: Tehran Mehrabad Airport

SYZ: Shiraz International Airport

MHD: Mashhad International Airport

TBZ: Tabriz International Airport

ISF: Isfahan International Airport

KIH: Kish International Airport
Related Article: How Philippines Passport Holder Can Apply For A Visa On Arrival for Iran
CAN I GET A VISA ON ARRIVAL WHEN CROSSING THE BORDER TO IRAN?
No. The only places where you can apply for a Visa on Arrival are the airports stated above. For border crossings, you will need to pre-arrange your visa with a travel agency. In my case, Visit Our Iran arranged my e-visa for me and I only had to get it from the Iran Embassy in Zagreb (physical appearance is required). 
You need to notify the tour agency where you'll be able to do the appearance and in my case, I was in Croatia when I received the notification. I had to pay 70 Euro to get my visa process. They don't stamp your passport, they'll only give you the approved e-visa letter on a paper.
EXTRA: If you're also worried about traveling to USA or UK after Iran then you shouldn't. They don't stamp the passport when you enter and exit the country and the visa is only on a piece of paper.
CAN I BOOK LOCAL FLIGHTS IN IRAN?
While there are a lot of local flights in Iran, foreigners like Filipinos can't book them online. This is because you need a locally issued credit/debit card to be able to book them. Most foreign credit cards have sanctions. The best way to do it is to just ask for a local agency to book a flight for you. Visit Our Iran can also do this for you at a very minimal fee. 
ARE FILIPINOS REQUIRED TO TRAVEL WITH A TOUR AGENCY? 
Unlike American, Canadian and UK Citizens, Filipinos are not required to book a tour company for the entire duration of your trip. However, I strongly advise that you do. Not only will you feel safer and have a hassle-free trip, but you'll also get to see this country through the eyes of a knowledgeable and passionate tour guide. 
IS IT SAFE TO TRAVEL TO IRAN AS A SOLO FEMALE TRAVELER?
Sure but always take safety precautions as you would do in any other country. Here are some things you can and cannot do as a female tourist: 
Cover yourself from your hair to your ankles with a headscarf or hijab, a manteau to cover your upper body, and a pair of jeans will do (and no, your clothes doesn't have to be black);

If you're invited at somebody else's home, you may remove your headscarf only if a woman from the household asked you to do so;

Try not let your hair scarf fall;

Wearing sandals is perfectly fine;

You can wear jewelry; and

You can't sit next to a man when using public transport. 
IS IT SAFE TO TRAVEL TO IRAN IN GENERAL?
This is one of the major concerns of people planning to travel to Iran. As I've said many times, danger is everywhere and you should always take the necessary safety precautions as you would in any other country. Also, never let your guard down! 
Our tour operator and guide made sure we are entirely safe during our trip and here are some pointers they left us with: 
Do not speak against the Government and avoid crowds doing protests;

Drinking in public is illegal; 

Avoid shaking of hands or any form of intimate contact with a stranger unless it is initiated by them as your host;

Take off your shoes before entering houses or some shops; and

Public Display of Affection (PDA) including holding hands in public should be avoided. This applies to private spaces when you're in the company of locals.
WHEN IS THE BEST TIME TO GO TO IRAN?
It depends on your interests, really. Iran enjoys all 4 seasons so you know when to go if you'd like to ski (December-February) or when you prefer the crazy summer heat (June-August). For me, autumn and spring (March-May and September-November) are the best! The good weather and change of scenery is awesome.  
We went during the summer and it is scorching hot, especially with all the layers of clothes that we were wearing and I don't recommend it. 
WHAT SHOULD I PACK FOR IRAN?
Clothes for women as stated above. For men, you should pack pants, shirts, and long-sleeved tops. If you're visiting during the winter, bring coats as well; 

Women should pack tampons if you're using it as it can't be easy to find; 

Personal medications; 

Travel insurance (very important!);

Toiletries; and

Power converters and adapters. Note that they use a power socket Type C with 220 volts and 50 Hz.
CAN I USE MY CREDIT/DEBIT CARD AROUND THE COUNTRY?
Not really. International credit/debit cards don't work in Iran because of sanctions so it's best to have Euros or USD with you. You'll also need to change some to Iranian Rial so you can buy stuff from local stores and bazaars. 
IS IT EXPENSIVE TO TRAVEL AROUND IRAN?
For an average Filipino, I would say that it could be pretty expensive. Joining a fully-inclusive tour would most likely cost 50-150 USD/day, depending on how many you are in the group.
With all the transportation fees, hotels, guides, meals, and entrance fees, I think this amount is fair enough! 
CAN I GO BACKPACKING?
Sure! Filipinos can go backpacking and for this, a decent hotel would cost more or less 30 USD, a meal for an average of 5 USD, and hiring a taxi driver for the day would be more or less 60 USD. This is why getting a tour agency is so much cheaper and more convenient! 
If you don't have much budget, worry not because public transportation is efficient.
DO THEY HAVE WIFI?
Of course! It works pretty fast in hotels and houses but you need to use a VPN on your laptop or phone!
Buying a Simcard is really easy too, you just need your passport copy and pay in cash but the hard part is reloading your data because you'd need someone with local bank account to reload it.
CAN I ACCESS MY SOCIAL MEDIA ACCOUNTS? 
Twitter and Facebook are all blocked but you can always download a VPN to access these sites. You can use Instagram freely. 
I will write another article about how VPN works and what I did so I was able to post.
CAN PEOPLE OF THE OPPOSITE SEX WHO ARE NOT RELATED SHARE A HOTEL ROOM?
Iranians cannot do so but here, these rules can be slightly bent for tourists who are non-Iranians. You can share a hotel room without a problem even though you are not related or married, at that.
WHAT ARE THE EMERGENCY CONTACT NUMBERS? 
115 for ambulance

110 for police

125 for fire and rescue
Overall, I felt very safe in Iran, many thanks to Visit Our Iran and Marcopolo Iran Touring Co for making sure that we get the best experience! For all our Filipino readers, I highly recommend you to visit. The Persian Culture is extraordinary and the Iranians are very welcoming and generous (not to mention very beautiful!!!). 
This is such a fascinating world we're living in and I dare you to Discover Iran.

Are you on Pinterest? Pin these!