First Aid Essentials for Travelers and Holiday Makers – Prepare, for a better experience!
Travelling is one of the most exciting things we can do in life because it takes us out of our routine and introduces us to places, people, and cultures that we have never seen before. It also takes us to new environments, near or far, that our bodies have no experience of and have had no time to adapt to. Occasionally these differences mean that we have a slightly higher chance of getting ill while we are there than we would back home in our environment. For most travelers, this usually means something inconvenient and uncomfortable, like the dreaded 'travel tummy' for example! On the more serious end of the scale, it could be mosquito-borne diseases like malaria.

None of this should put you off your traveling, you simply need to take some simple precautions and be properly prepared before you leave.

Part of those preparations should include travel First Aid Kit, to help you deal with minor issues on your travels!

Before you get to that, however, please read the advice below, as it will help you to prepare for your specific destination so that you know exactly what you should be carrying in your first aid kit.

Research your Destination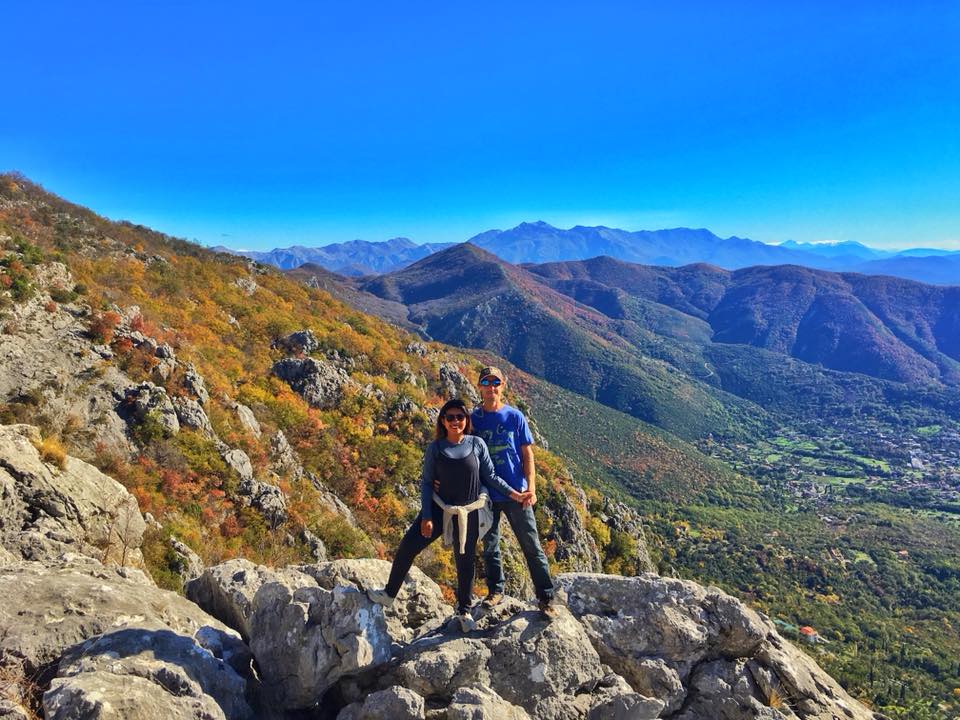 Every new place you travel in the world will be slightly different regarding how your health could be affected while there and how you need to prepare. If you are traveling to the tropics, then there are some illnesses you should be aware of, malaria being just one of them. There are some websites that can help you educate yourself about what you need to do, such as fitfortravel.hs.uk in the UK, and wwwnc.cfc.gov. If travelling from the UK, I check the UK government website as they provide all the information I need on the health risks for every country in the world, what vaccines I may need and how to get them. You can also get this information and confirm what you've read by asking your doctor who will be able to offer you one-on-one advice.

Essentials for Your Travel First Aid Kit
If you find yourself feeling severely ill while your travels beyond a little stomach bug or indigestion you should visit a local doctor or hospital, as they will have the best idea of what is wrong and how to treat it locally. If however, you have a minor cut or scrape, have little too much sun on the beach or just need to stay in close proximity to a toilet for a day or so, then a well thought out first aid will allow you to take care of yourself!

Kach and I travel all over the world and now travel alone by sailboat, so we have more of an 'emergency medical kit' however for a holiday or a single trip to most destinations this would be pretty excessive though. So, here's a simple list of travel first aid essentials that will get you started and allow you to deal with most basic problems on your holiday:
– Sun Cream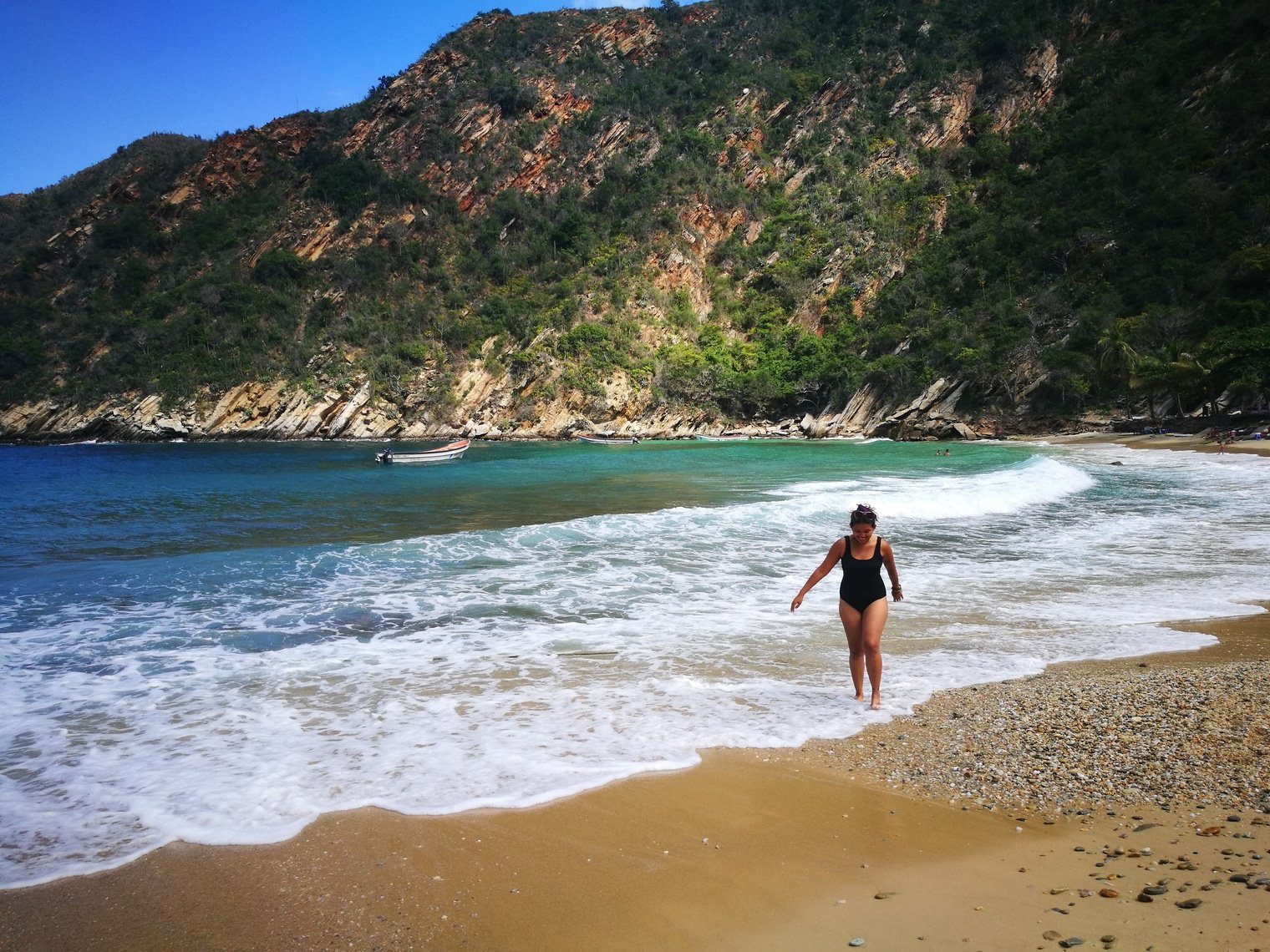 Yes, sun cream! Most people wouldn't even consider this as part of their first aid kit, but prevention is a better strategy than a cure. Sunburn is the most common 'injury' that we see wherever we travel, and with me being blonde (and a little but ginger) I'm very prone to it myself! Sun burn is just one symptom of too much exposure to the sun. Along with the painful sunburn you could have other symptoms, like dehydration, dizziness, headaches, blisters and even nausea and vomiting if it leads to heat stroke. There is some great sun creams out there today that isn't as sticky as the old ones, and now you can even buy sun creams that are safer for the environment because they don't contain substances known to damages living coral reefs and other sea life!
Make sure you opt for a high SPF 30 or above.

– Sunburn Relief
Sometimes even when you have remembered to use sun cream you end up getting sun burned anyway; whether you missed a crucial spot on the back of your neck or you forgot to put an extra dab on your nose! Sunburn hurts, it's uncomfortable and can even wake you up in the middle of the night if you roll over. Keeping a treatment like Soleve Sunburn Relief*, for mild to moderate sunburn, in your first aid kit will help.  It's the only licensed medicine of its kind to combine the painkilling power of ibuprofen with a soothing moisturizer to rehydrate the skin.  If your sunburn is severe seek medical attention!
*Soleve Sunburn Relief is available in the sun care aisle from Boots, Sainsbury's and independent pharmacists nationwide. So, if you are planning a trip abroad, consider packing it in your travel first aid kit just in case. Suitable for adults and children aged twelve and up. Contains Ibuprofen.
Always read the label. RRP £9.95 for 100ml
– Bites and Stings
Unless we travel somewhere very cold, then insects and insect bites are just a normal part of traveling. Try to prevent them from happening in the first place by wearing clothing that protects your skin and using an insect repellent. Make sure that if you are traveling to an area with a risk of malaria that you have consulted with your doctor beforehand and have the appropriate malaria tablets. There are many over-the-counter bite and sting creams available, but painkillers and antihistamines can also help to relieve symptoms. If using any medications in combination, be sure to carefully read the instructions and consult a doctor or pharmacist if you are in doubt.

– Painkillers
Whether you get a slight headache because you're slightly dehydrated or you decided to give waterskiing a try for the first time in twenty years, it's easy to get some aches and pains while traveling. Simple painkillers like paracetamol and ibuprofen always come in handy!

– Cloth or Flannel
Something we usually forget to put in our first aid kit! A simple flannel can be used as a cold compress for anything from overheating, headaches, light sprains, insect bites and many others. It's amazing just how much difference a cold flannel on your forehead can make!

– Antibacterial hand gel
The bacteria that thrive in other countries and climates can be very different to our own so carrying antibacterial hand gel to sanitize your hands without the need for water is a good idea to prevent unwanted infections.

– Travel Insurance
This is something you should keep on your person rather than in your first aid kit, but it's important nonetheless! A good travel insurance policy will ensure that if you become hurt or sick in any way that requires urgent care, medical treatment or hospitalization that the costs will be covered. Kach and I know the importance of this first hand; when I cut my finger open right down to the bone in Florida, a short visit to the hospital for several stitches resulted in a bill of nearly $2000 USD! We eventually had to pay this ourselves because it turned out that we had accidentally purchased a 'short trip policy' rather than a 'long trip policy.' It was an expensive lesson that shows how important it is to read all the fine print and ensure you have the correct emergency coverage for your trip!

Are you on Pinterest? Pin these!