List of the Best Things to do in Alabama, USA – Some Tips on Where to Eat & Where to Stay
Tourism in Alabama happens to be a big business and it leads the business industry in the state. It's estimated that more than $10 billion are generated through the tourism business. It clearly shows that Alabama hosts many must-see attractions for tourists coming from all around the world. From water parks to great restaurants, theaters to breweries, sandy beaches to exotic natural areas, unique museums to famous gardens, Alabama has much more in its palm to reveal.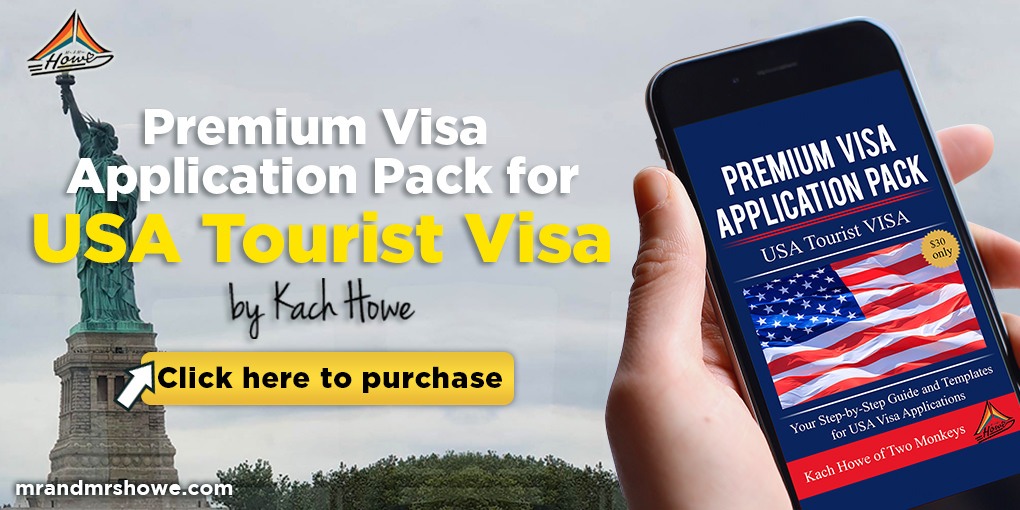 You can also visit cities like Florence, Gadsden, Huntsville, Montgomery, Mobile, and Birmingham. Let me tell you about the best attractions and things to do in Alabama. So, folk fastens your seat belts and here we go to explore Alabama.
The NASA official visitor center is located in Huntsville, Alabama. So it would e your lifetime chance to come closer to feel what you always watch on TV screens. The site has space memorabilia and the biggest rocket collections in the USA. You will also get an opportunity to learn about the space evolution from the space shuttle to the modern space station. You'll closely observe how the humans conquered the horizons in reality. The collection includes space travel simulators, interactive exhibits, a Skylab solar array, Mercury capsule trainers, and the capsule from Apollo 16, the Gemini. It will also help you to learn about the whole procedure of the space journey and how the astronauts are trained. It is a must-visit place in Alabama.
Price: $25
Hours: 9 AM to 5 PM
Location: Huntsville, Alabama
Phone: 256-718-5050
It's the oldest and largest rehabilitation facility in Alabama state. It takes care of more than 2000 wild birds coming from more than 100 different species. The nonprofit organization not only takes care of injured birds but also educates people about wildlife. To date,   it has given medical care and shelter to more than 50,000 wild animals. It offers a fabulous opportunity to see the wildlife closely.
Price: $5
Hours: 9 AM to 5 PM Monday-Friday (closed holidays).
Location:  Alabama
Phone: 205-663-7930
Originally, it was home to 12 pastors but in 192, it gained a spot on the National Register of Historic Places. The visitors of the museum also learn about the place where Dr. Martin Luther King lived from1954 to 1960. The site also hosts the King-Johns Garden for Reflection and an interpretive center. You can also check photos of all the 12 pastors and their lifestyles. If you're interested in history, you should never skip it from your travel plan.
Price: $7.5
Hours: 9 AM to 4 PM
Location:  Montgomery, Alabama
Phone: 334-261-3270
It hosts more than 800 individual animals coming from more than 200 different species. The total area of the park expands to 122 acres. At the initial stage of this zoo, only a few animals were kept in a firehouse in 1955. The zoo offers different exotic activities and exhibits including the Sea Lions Splash Show, Alligator Swamp, Flamingo Lagoon, Kangaroo Kontry, Primate Building, and the Predator Building. Around 470,000 tourists visit the zoo each year.
Price: $17
Hours: 9 AM to 4 PM
Location:  Birmingham, Alabama
Phone: 205-879-0409
This interactive state-of-the-art location fascinates both the adults and kids.  The 9000 square feet area hosts several exhibits, the Challenger Learning Center and an IMAX Dome theater. At the time of the establishment of the center in 1998 more than 500000 artifacts were brought from the Red Belt Museum. These artifacts include precious minerals and fossils, dinosaur fossils (Appalachiosaurus and Mosasaurs), and an 80-foot fossil whale, which is titled the state fossil of the Alabama state.
Price: $8-$20
Hours: 9 AM to 5 PM
Location:  Birmingham, Alabama
Phone: 205-714-8300
It is a perfect place for nature lovers. Tourists can enjoy exotic gardens, tremendous plant collections, natural trails, aquatic gardens, and an extensive range of wildflowers. The children's garden hosts the largest seasonal butterfly house in the USA. Younger people are also offered special gear to visit the place. Besides you can also visit the space garden, storybook garden, and dinosaur garden. Apart from the family festivals like the Galaxy of Lights, Beaks and Barks, and Huntsville Blooms, you can buy various amazing things from the gift shop.
Price: $14
Hours: 9 AM to 5 PM
Location:  Huntsville, Alabama
Phone: 256-830-4447
It is an amazing park attracting thousands of tourists from all around the world. Still, 2700 feet are yet to be explored however, you can visit the already explored 1100 feet. In addition to that, a 'wild cave tour' has been developed for tourists to explore beyond the walls of concrete. You'll be amazed to see some interesting features like Goliath, which is 45 feet high and 243 feet in circumference. It is the world's largest natural column. Apart from that, you can enjoy overnight camping, picnicking, cave touring, and gem mining.
Price: $4.5-$13
Hours: 9 AM to 5.30 PM
Location:  Woodville, Alabama
Phone: 256-728-8193
This museum is particularly dedicated to the history of the carnivore Mardi Gras. It describes the early history and the evolution of the carnivore. It features mesmerizing gowns and jewels worn by the queens during the evolution.  There are also a variety of original Mardi Gras art pieces and posters created by the local artists.
Price: $5
Hours: 9 AM to 4 PM
Location:  Mobile, Alabama
Phone: 251-432-3324
This alligator farm was established in 2004. Endangered alligators were brought to this farm from various different places. You can get a clear view of the alligators by accessing them close via the elevated viewing platform. From young to adults, the farm hosts more than 450 alligators which you can see relaxing in the calming waters. Apart from the alligators, you can also see animals like bullfrogs, owls, ospreys, and turtles. The good thing is that you get a chance to feed the alligators.
Price: $12
Hours: 10 AM to 5 PM
Location:  Summerdale, Alabama
Phone: 866-994-2867
If you want to chill out and relax, it is the perfect place for you. It is located along the Alabama, Gulf Coast. Tourists can enjoy a number of activities including Alabama Gulf Coast Zoo, Orange Beach Golf Center, deep-sea fishing, and Adventure Island.
Price: Free
Hours: Access hours
Location:  Alabama
11. Find accommodation in Alabama, United States
Where to dine in Alabama
It specializes in French cuisine. The food is always tasty and fresh. Since its opening in 1982, it has won several awards. Also, the price of food is reasonable.
Hours: 5.30 PM to 10 PM
Location:  Birmingham, Alabama
Phone: 205-939-1400
It is a great spot if you'll to have a delicious dinner or lunch. Seafood, pasta, chicken, and steak are its specialty. In fact, you can also enjoy the local cuisine. Rates are also economical.
Hours: 11 AM to 10 PM
Location:  Eufaula, Alabama
Phone: 334-616-6550
It was opened in 1907 and clearly the oldest restaurant in Alabama. The restaurant specializes in Greek-style food, seafood. If you're a food lover, you must give it a try. Rates are economical and the food is tasty and delicious.
Hours: 4.30 PM to 10 PM
Location:  Bessemer, Alabama
Phone: 205-426-1861
Where to stay in Alabama
As the title suggests, it is much more than merely a hotel. Being a tourist, it offers other activities apart from just the accommodation. The property is beautifully located along Mobile Bay. The hotel is equipped with 405 guest rooms and two large golf courses. You can also soothe and relax in the massage rooms of the hotel. For an ideal deal, you can check booking.com, the top site for hotel room booking.
Price: $239
Hours: Open access
Style: Traditional, Historic
Star: 4 star
Location: Point Clear, Alabama
Phone: 251-928-9201
Bookings: Agoda
It is located at an ideal place so you can enjoy lots of activities nearby. The property is equipped with indoor and outdoor pools, a fitness center, and indoor games sections. In addition to that, all the essential facilities are provided. For the best price, you can check Agoda which is a renowned hotel booking site.
Price: $123
Hours: Open access
Style: Traditional
Star: 4 star
Location: Huntsville, Alabama
Phone: 256-428-2000
Bookings: Agoda
This property offers an extensive range of amenities. Located at the beautiful shores of the orange beach, you'll surely love the view offered. Besides, it has its own fitness center and a private slot on the beach. Floor-to-ceiling windows, flat-screen TVs, minibars, and free Wi-Fi access made this property the first choice of most tourists. In addition to that, you can enjoy free parking and coffee service in the lobby.  Well adding to this the best part about it is that the location which it offers comes in handy to tourists and the views from the hotel are a dream experience.
Price: $103
Hours: Open access
Style: Traditional
Star: 4.6 star
Location: 26032 Perdido Beach Blvd, Orange Beach, AL 36561, USA
Phone: +1 251-981-9888
Bookings: Agoda