10 Amazing Cities to Visit in South Morocco and Why
If you are in South Morocco, you should not miss the chance to visit these amazing cities! It will teach you the country's rich culture!
South Morocco, home to one of the world's most intriguing and evocative cities in the world, Marrakech. At a thousand years old its rich history and culture are arguably unrivaled, and instantly bring to mind a whirlwind of colors, sounds, and smells. With many visiting for the food alone! What many visitors don't realize, however, is that it also serves as a gateway to many towns and cities. That in comparison is relatively unexplored. When visiting South Morocco, the journey really makes the experience and with countless routes and modes of transport to take, each visitor can tailor their path to the journey of a lifetime!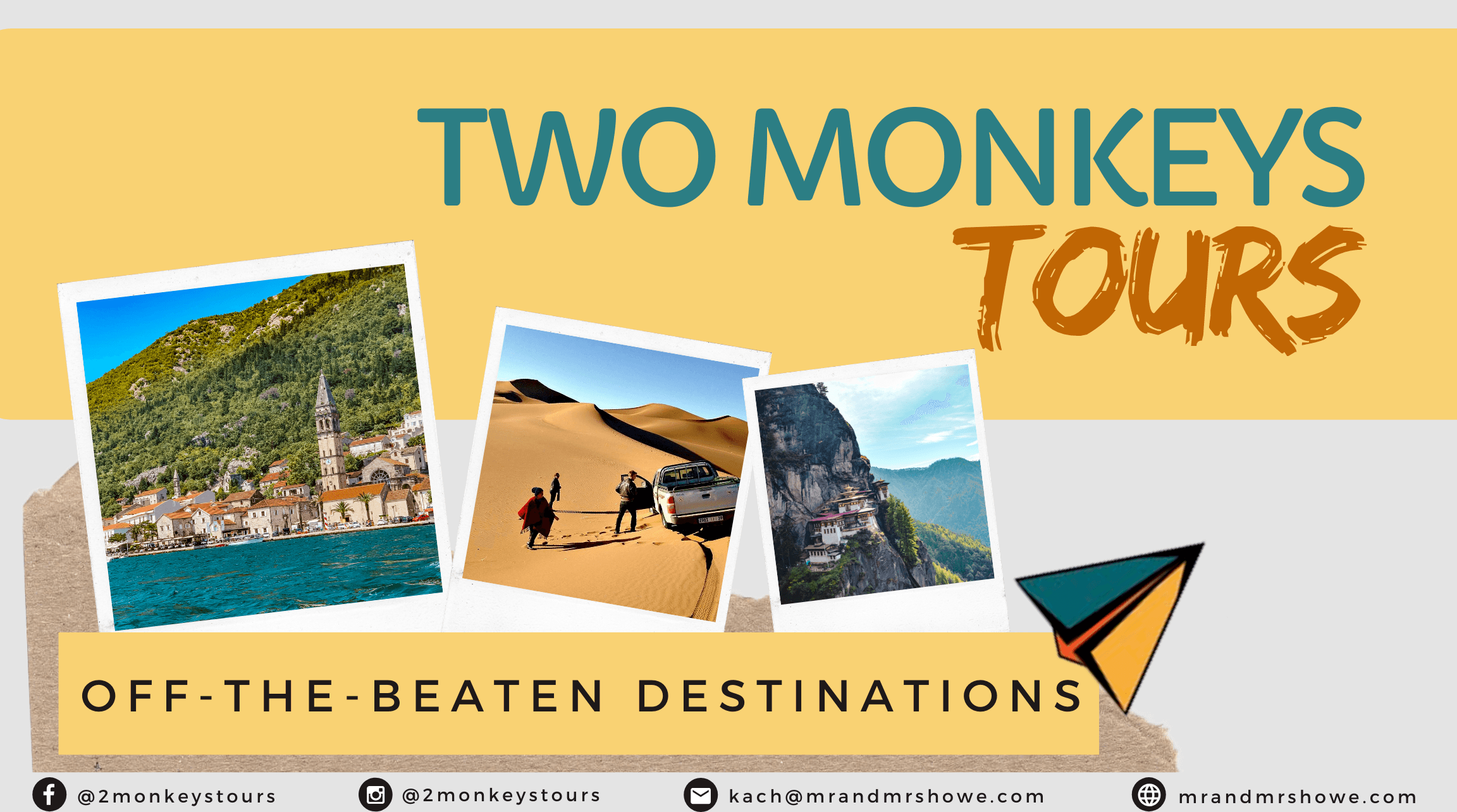 With much Morocco, we had the opportunity to realize so many of our dreams so here are our ten suggestions to help you do the same.
1. Ouarzazate
Since the 1950s this town has been well-known for its role in the movie business, where its studios have provided the location for many films supposedly set in neighboring Egypt, Somalia and even Tibet and Ancient Rome. While this is an interesting draw for tourists in itself, even more, notable attractions are its proximity to so many locations offering treks via foot, bike, motorbike or camel through the deserts, gorges or mountains. The town itself has developed into a great base for both backpackers and luxury travelers with a lively pedestrian square surrounded by hotel complexes. It's a popular year-round destination although between November and March visitors will experience very cold winds from the High Atlas Mountains.
Easily accessed by internal flights from Casablanca, the countries biggest airport, or if coming from Marrakech a bus or taxi can take you on a stunning journey over the Atlas Mountains.
Suggested Tour: Ouarzazate 'Hollywood of Morocco' Private Full-Day Tour with Ait Ben Haddou
2. Zagora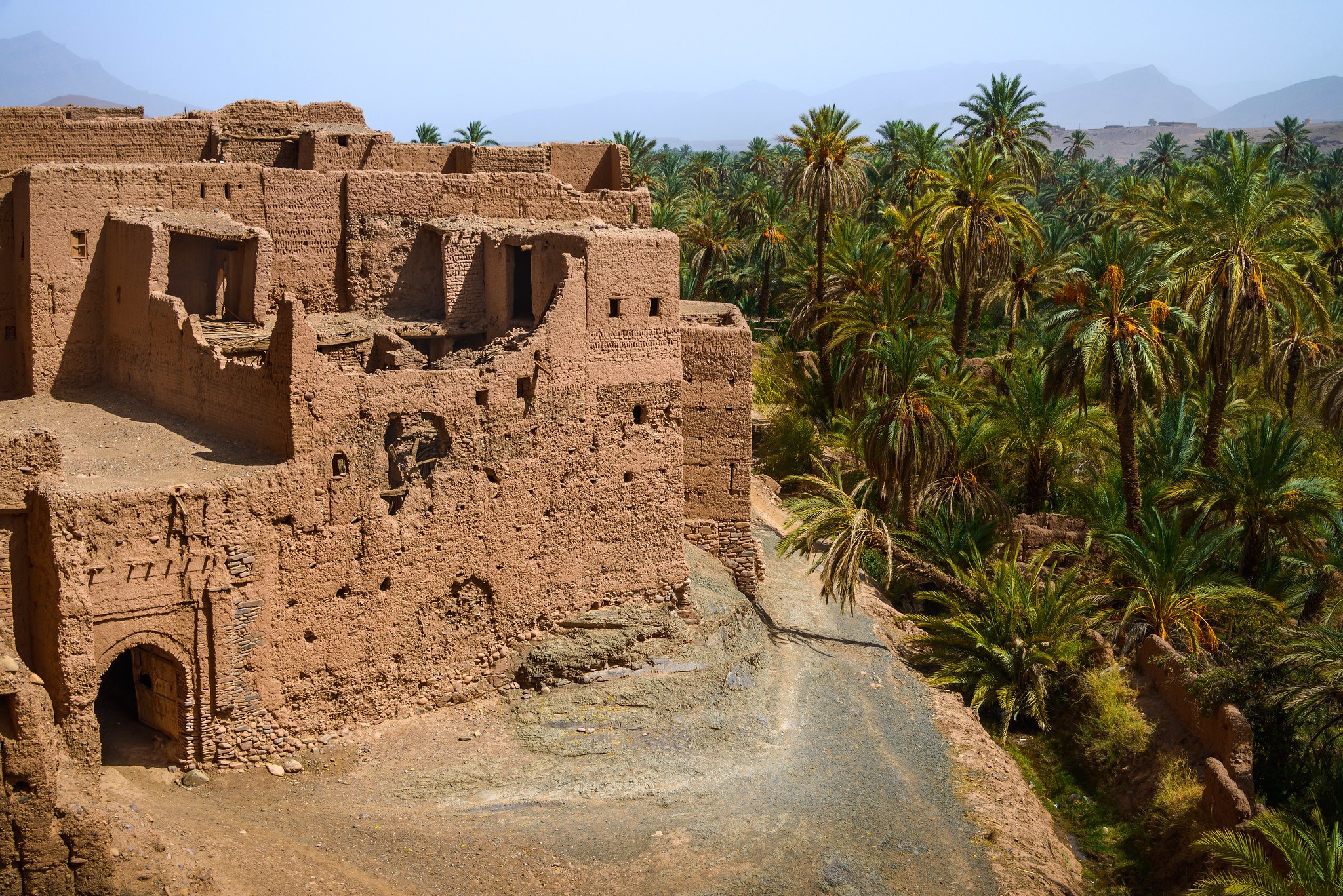 A town favored for its greenery and tropical surroundings thanks to the extensive Palm groves that nestle this place between the mountains either side of it. These are the Jbel Sanhro in the North and the Jbel Ban in the South. The town itself also comprises many fortified villages (known as the Ksour) built from a textured stone, giving an impression of a unified color between the palms.
100 miles from Ouarzazate or 225 from Marrakech, both cities offer regular bus services offering spectacular scenery along the way.
Suggested Tour: 2 Day Zagora Desert Trip & Camel Ride & Traditional Berber Tent
3. M'Hamid
It's 40kms north of the Algerian border. This small town suffered until the 1990s from tensions with its neighbor, isolating it from the benefits of tourism that it thankfully receives today. With its boundaries reaching right to the slopes of the dunes it's easy to see why many visitors choose this spot to embark. Whether on desert treks by 4WD or camel and for luxury camping experiences under the endless Saharan night sky.
Just under 100km from Zagora, M'Hamid can be reached in 1.5 hours by car. We took a desert 4×4 trip from M'Hamid deep into the desert to a luxury desert camping site with Sahara Experiences. Our driver threw our car expertly across the arid landscape, up, down and around the dunes. It is as if there would be no end in sight until the nose of the car tipped over the top of a sandy ridge to reveal a flat bowl in the middle of the nothing, populated by a ring of tents and a campfire in the center. Everything was there, including solar-powered electricity and hot water showers! The dinner was incredible. We watched the sunset into the sand as we rode between the surrounding dunes on the back of camels! An experience not to be missed!
Suggested Tour: Overnight Sahara Tour from Marrakech to Mhamid
4. Merzouga
The largest sand dunes in Morocco are easily reached from Merzouga. It is a small and simple town on the edge of the Sahara. While the town is not the real draw for tourists it offers a gateway to the desert. Its many activities in which guests will experience a taste of Berber life and culture.
Only accessible by road, it's best to make this part of a road trip through Marrakech and Ouarzazate. This is surely one of the cities you should visit in South Morocco.
Suggested Tour: Merzouga Dunes
5. Taroudant
One of the best cities to visit in South Morocco. Blessed with the most comfortable climate in Morocco visitors can enjoy warm winters and cool breezes during summer. Its population is mostly Berber meaning it has a very relaxed and friendly atmosphere. It also offers many traditional Moroccan experiences like busy souks full of typical produce and craft items housed within well-preserved town walls.
Being centrally located in the South of Morocco in between the Atlas mountain ranges, guests can make trips all over the region from this base to the sea, mountains and desert oases. It is well connected by both Agadir airport and Marrakech by road. We spent the night in the Dar Zitoune hotel just outside of town. It also features a choice of luxury suites and rooms or luxury tents. With two swimming pools and a heated Jacuzzi, all nestled within a small forest of fruit trees.
Suggested Tour: Imlil and Atlas Mountains Day Trip from Marrakech
6. Tafraoute
Once a hippy paradise away from the rush of the big cities. This village now attracts rock-climbers tempted by the sheer granite rock faces amongst the dramatic scenery of the Ameln Valley. These red-granite mountains surround the town on all sides. Although, despite its seeming isolation, visitors will find a prosperous Berber town rich in culture, traditions, and folklore.
Best accessed by Agadir airport followed by a 2.5-hour drive.
Suggested Tour: Tafraoute For 6 Days Morocco Adventure Trek From Marrakech
7. Mireleft
Another small bohemian retreat can be found south of Essaouira. On the stretch of coastal road known for surfing and wind sports. Mireleft is growing in popularity with a rise in independent businesses. It also offers accommodation and activities accompanied by a charming Main Street of cafes under the arches, perfect to watch the world slowly go by.
The mild climate makes this the perfect spot to recover from a long desert crossing or a hectic few days in Marrakech. 130kms from Agadir, from where many choose to hire a car, whereas taxis can be taken with the option of stopping en route in Tiznit, just half an hour before. You shouldn't miss the chance to visit this one of the best cities in South Morocco.
8. Agadir
Boasting 300 days of sun per year, it's no doubt that Agadir is Morocco's primary beach location. With a sheltered sandy stretch lapped by clean water south of the modern marina. It is mostly favored by families for its safe and easy atmosphere. However, with a huge host of accommodation options, it can also be enjoyed by independent travelers. Its dramatic rebuild following the 1960's earthquake that devastated the town has resulted in a spacious beachfront promenade which still blends with the sense of Moroccan street life.
Agadir's airport can be reached directly from many European airports. While good road links mean that driving from other cities is comfortable by car or bus.
Suggested Tour: Agadir Half-Day Tour
9. Taghazout
Head 19km north of Agadir and aspiring surfers will find their paradise. With many companies offering very reasonable packages for week-long stays including accommodation, food and daily classes both amateurs and professionals will be able to devote themselves entirely to improving their skills in comfortable, laid-back surroundings.
Its most famous exports aside from surf tourism are fishing and Argan Oil. While its main beach is safe for swimming for those not tempted to brave the waves.
Suggested Tour: Taghazoute tour
10. Essaouira (with a side-trip to Sidi Kaouki)
Morocco's newest mini-break destination thanks to Easyjet's direct flights from the UK. Travelers coming from Marrakech can also make it Essaouira easily by road in only 3 hours. Game of Thrones fans (the city was used to film some major scenes) and surfers alike have many reasons to visit this trading post of the Atlantic Ocean. Its notoriously strong winds keep the temperature cool, offering great surfing. Also adding to the dramatic atmosphere of this ancient fortified town which, when seen from the marina, has a distinctly French style to it. This is due to its colorful history having been influenced by the Portuguese, Berbers, French and also the Dutch. Although it retains a true sense of Morocco once you enter the labyrinthine streets leading to the medina.
A must for lunch here is fresh fish in the open air of the marina, or even a hand-picked lobster cooked to order!
We spent a night in Palais de Remparts. It is a traditionally-styled hotel with a cool courtyard restaurant. A rooftop bar that offers panoramic views over the Medina walls and the Atlantic Ocean.
Many visitors make a side-trip from Essaouira to the wider, more remote beach of Sidi Kaouki. Historically known for the Sufi Saint of the same name and his healing abilities coming to rest here at last. An idyllic escape. Many choose one of the beachfront guesthouses as their post to enjoy horse or camel riding along the water's edge. Bilious surfers and windsurfers love it for its strong winds and big waves. The luxury villa with Rebel Riads is a modern take on the traditional Moroccan Riad, with private heated pools and self-catering facilities. All in all, the boutique seaside villas provide luxury and comfort in one of the most relaxing environments in Morocco.
Suggested Tour: Full day trip to Essaouira Mogador from Marrakech

Are you on Pinterest? Pin these!